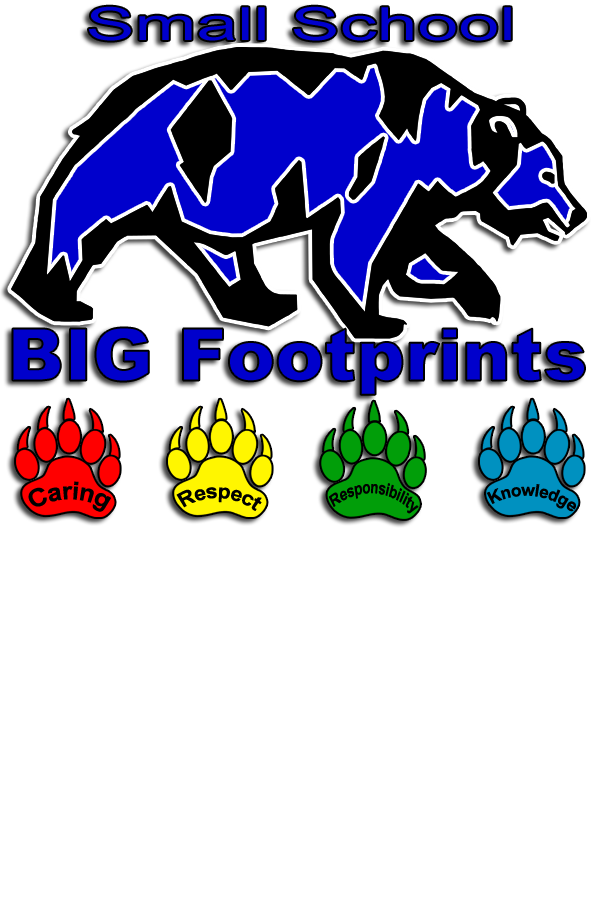 Welcome Back!
Cheryl Leonard
Saturday, August 25, 2018
If you like hazy, hot and humid weather, this was a fabulous summer! As much as I hate to see the leaves start to change and temperatures drop, I am excited to get back to the routine of welcoming students to school each day! Students will be surprised to find we have shuffled staff to different classrooms over the summer. This reason for this is the large incoming pre-kindergarten class. The decision was made to hire an ed tech to assist Ms. Lees so we may include all interested students to better prepare for kindergarten the following year. With more students came the need for a larger classroom. The classroom across from the bathrooms fit the need well! Now the first and second grade classrooms are the last two at the ends of the corridor. Change is good!

Mrs. Henry has transferred to Old Town Elementary School to teach kindergarten there, providing Mrs. Gasaway the opportunity to teach kindergarten. Mrs. Gasaway has been interested in the challenge of teaching younger students and incorporating her skills in new and different ways. She has been busy this summer making plans for an exciting year! Ms. Jennifer Opperman will be the new second grade teacher at the Viola Rand School. She comes to us from New York City with a masters' degree in early childhood education. Second grade is her preferred teaching level and we are very happy to welcome her enthusiasm and passion for teaching young children! She seems to be adjusting well to these new surroundings! Another enthusiastic and passionate educator was hired to be the new school counselor. Mrs. Ketch's counseling position at the high school is a busy one, making it complicated to also be at our school regularly. This summer we have hired Mrs. Trysha (Jean) Lunn to fill that role in our school. She will be at Viola Rand School one full day and at Alton Elementary School one full day each week as the school counselor for each. She will also work at the Old Town Elementary School three days, focusing on the pre-k to first grade group there for early intervention. Mrs. Lunn has most recently been a counselor for the Lincoln School District. I am very excited to have students, staff and families meet her!

August 29th will be a busy day at the school! Bradley resident Christy Perkins, is once again organizing a Back To School Expo for Viola Rand School and Alton Elementary School students. The Expo will take place from 12:00 - 5:00 pm. Students are warmly encouraged to come by the school to take part in the fun! Each student will be able to choose a backpack and then proceed to fill it with school supplies. There will be professional staff on hand to provide free haircuts at this event! Additionally, there will be a bounce house, face painting and refreshments! We hope to have all of our Viola Rand School students stop by to take part in the fun! If anyone would like to take part in the expo or make a donation, please contact Christy at: Perkins738@hotmail.com or (203) 400-0046.

Also, on the morning of August 29th, the observation survey will be administered with incoming first grade students to provide information on individual literacy skills to enable us to provide targeted instruction right from the start of the year. Following that will be open house times for each of the classes to check in with or meet the teacher, see the classroom and hopefully alleviate any first day anxieties! You will hear times for your open house directly from the teacher. These will all coincide with the awesome Expo!!

About the time school starts, RSU 34 will have a new website and app. The platform is impressive and will enable more information available in a more convenient format. A part of this is a notification system, similar to the One Call Now automated system we have used for several years. You may also want to check channel 5 on your television from time to time, as Coyote TV will be coming soon! Through this, the public will be able to see notices, slide shows and streaming events. I am excited to see this in action!

In the Viola Rand School, we continue to enjoy the Envision 2.0 math program as we enter our fourth year with it. Literacy instruction is still supported by Lucy Calkins reading and writing programs. As they become available, we are implementing a new edition of the Fountas and Pinnell Word Study kits at each grade level. This will be a new component to our literacy framework. Stem Scopes Science Kits are used by teachers throughout the year to hit the Next Gen Standards. We use the Handwriting Without Tears penmanship program through second grade. Students start formally learning keyboarding in second grade, also. Our social studies curriculum has been updated to ensure the standards are all addressed. Elementary guidance uses the Second Step curriculum. Art, music, physical education and library are also provided to all students throughout the week. The 5-2-1-0 wellness plan is one we are trying hard to promote in school and out. This suggests that 5 fruits and vegetables a day, 2 hours or less of any type of screen time, 1 hour of physical activity and 0 sugary drinks each day is a healthy life style for all of us. Our goal is to make school a fun, interesting and healthy place to come each day!
Staff is busy preparing for the beginning of another school year! The office at the Viola Rand School will be open from 7:00-2:30 August 27 – August 31. A literacy screening for first grade students is scheduled for the morning of August 29th and open houses for all students will take place that afternoon. New student registrations should be done at the Superintendent's office at Leonard Middle School, 156 Oak Street, Old Town. We look forward to students returning to school on Tuesday, September 4th. The school day begins with the first bell at 7:50 and dismissal begins at 2:30. Enjoy these last weeks of summer!

Cheryl Leonard