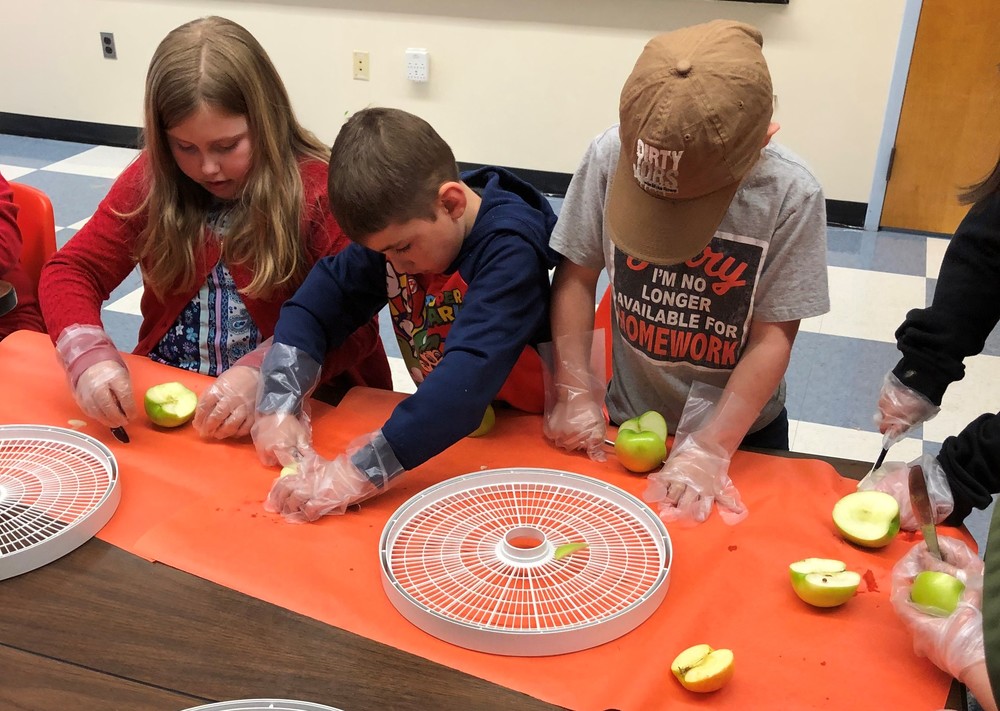 After School Fruit Science Program
Cheryl Leonard
Wednesday, January 09, 2019
Fruit Science was offered to all ages at Alton Elementary. There were 19 students signed up each week. In fruit science students learned a lot about apples. The kit was borrowed from the UMaine 4H club.
Week 1 - Taking a look at germs and how to stop the spread of them, speeding up food spoilage.
Week 2 - Apple taste testing and graphing.
Week 3 - How to stop apples from browning.
Week 4 - Taste testing dried fruit and dehydrating apples.
Week 5- Revitalizing dried fruit
Week 6- Making a fruit battery (apples, lemons, and potatoes)
Students had a lot of fun learning the different aspects of apples and taste testing many new fruit options.