OTHS Events - week 3/27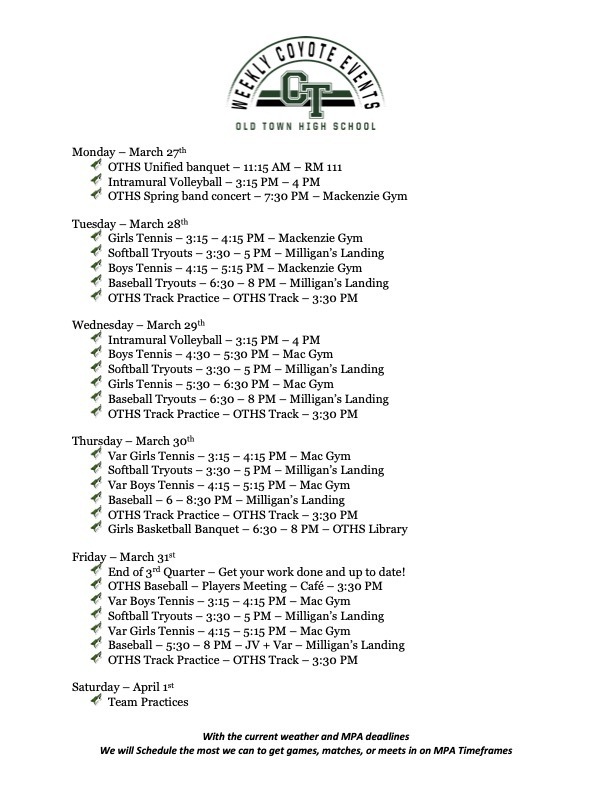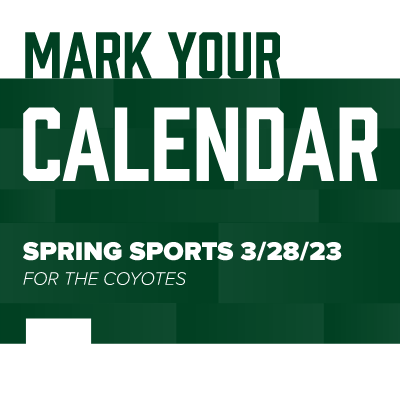 OTHS Events for the week of March 20th

Maine Interscholastic Swim League (MISL) Girls Coach of the Year Josh Dangelo–Old Town nominated by James Goodman - Coach Josh Dangelo is a true professional in all aspects. As a coach he is totally dedicated to the improvement and support of his swimmers, and it shows in their awesome on deck spirit and sportsmanship. Regardless of a meet outcome, he is always positive and an outstanding mentor to his athletes. He strives to improve their skills while also instilling team pride which is evident in the on-deck spirit and demeanor of his team. He is an excellent example of what coaching aspiring young adults is all about. Not totally winning meets and championships but providing a positive experience for his athletes. Congratulations Coach D'Angelo on your achievements, we are lucky to have you at OTHS!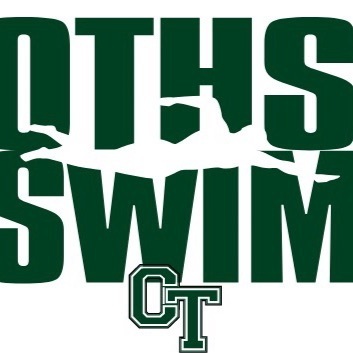 OTHS Athletics is happy to welcome John Milligan to the coaching staff, John was hired tonight to fill the Varsity Softball Coaching position, Welcome aboard Coach Milligan! Also, at current, we are still looking for an Assistant/JV Coach for the Softball season.

OTHS Athletics is happy to welcome David Brawn to the coaching staff, David was hired tonight to fill the Assistant Baseball Coaching position, Welcome aboard Coach Brawn!

Events for the week of 3/13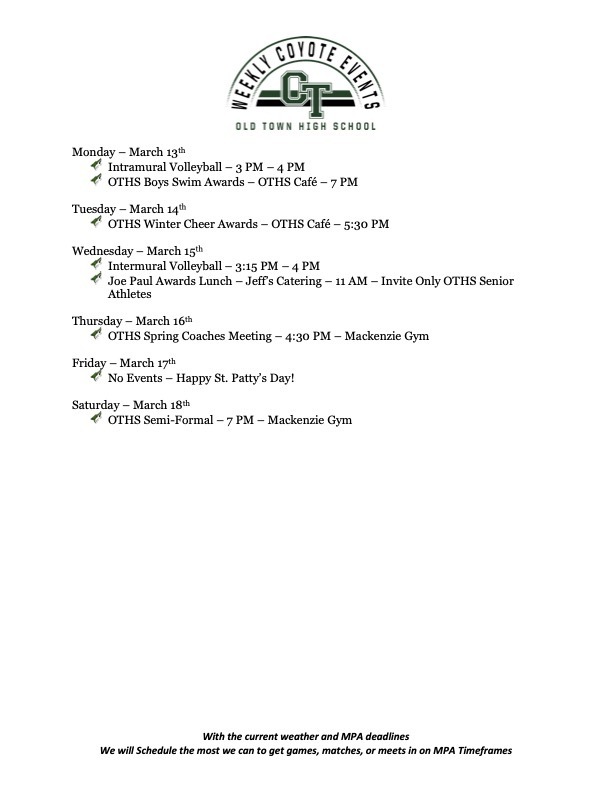 Senior Corbin Flewelling finished up his indoor track career at OTHS today with an 8th place finish at the New Balance Indoor Nationals in Boston. It is the first boys top ten national finish in OTHS Indoor Track history.

Thank you to all who came out to the open house at OTHS, visited with our players, coaches, clubs and activities! The future looks great for the future Coyotes and Yote Nation! P.S. even Petey made an appearance to welcome the future Coyote crew!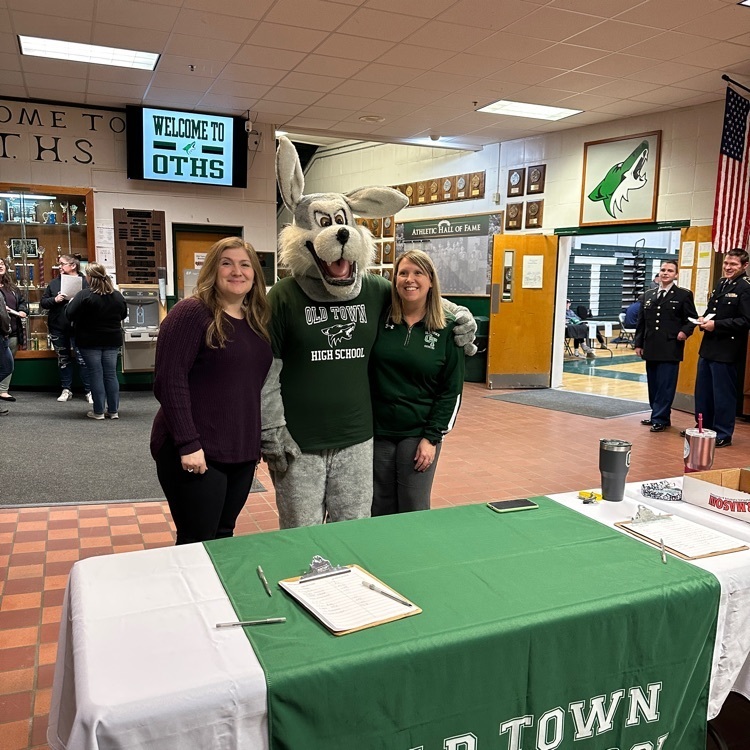 The Indoor Track & Field teams held their end of the year awards night this evening. Congratulations to all our team members on a successful season, and a big thank you to our 15 departing seniors for their dedication to the program. Also, congrats to our award plaque recipients, four year seniors Corbin Flewelling, Griffin Murray, James Cote, Kayleigh Johnston, Myah Worster and Grace Willey!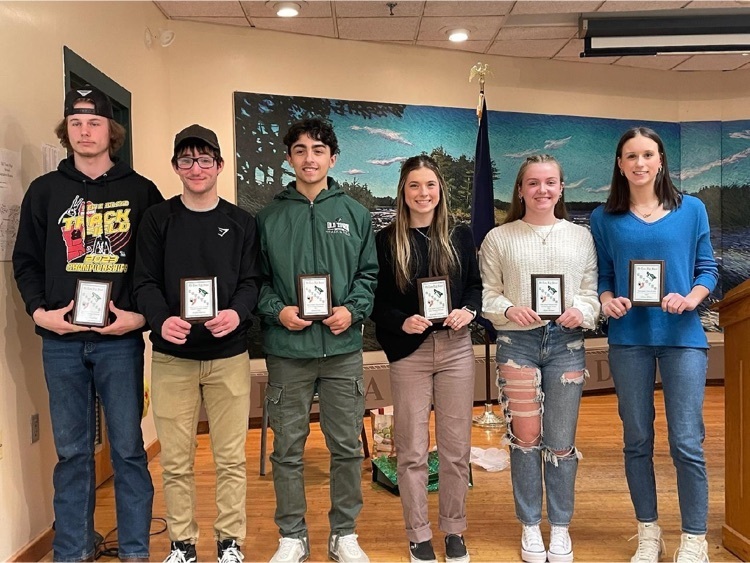 The Petey Chronicles: Petey today showed up at the Unified game to show support for our Unified Athletes! Where will Petey be next! Follow along for updates!

Tonight marked the final home game for the OTHS Unified Basketball 🏀 team - Hosting the Hawks in Mackenzie Gym - This time of year is made special with our support of parents, staff, and most of all our Yote Student Section! Thanks for the support all season - couple away games to go, especially out special trip to Houlton on Wednesday!

Updated Events for March 6th Week - sorry for the misses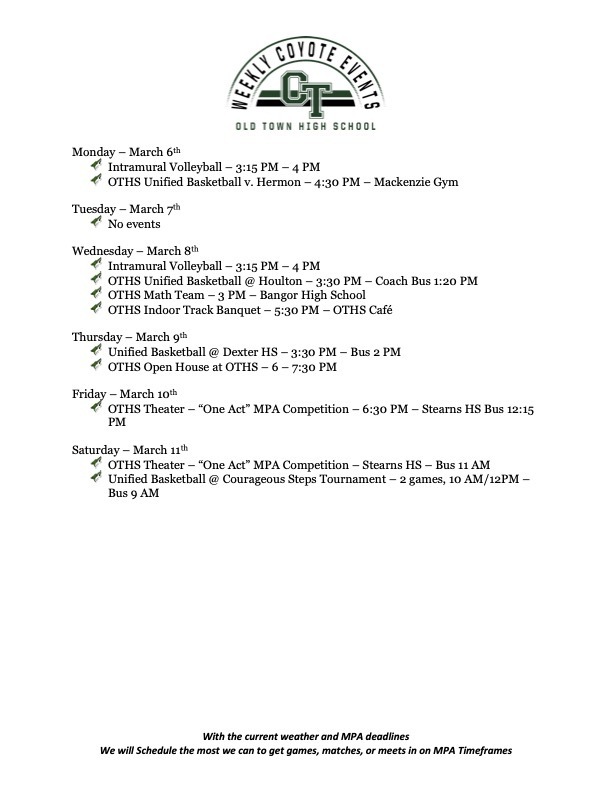 Very proud to announce that OTHS very own Lida Kanoti has qualified for the u16 XC Ski Women's Maine team and will represent Maine in the North East Competitions in Fort Kent in the coming weeks! Way to go Lida!

Today at the New England Indoor Track & Field Championship Meet in Boston, senior Corbin Flewelling finished 5th and All-New England in the Long Jump extending his School Record with a jump of 21'-11.25", and capped off his day with a tie for 7th in the High Jump with a jump of 6'-1". Great job today Corbin!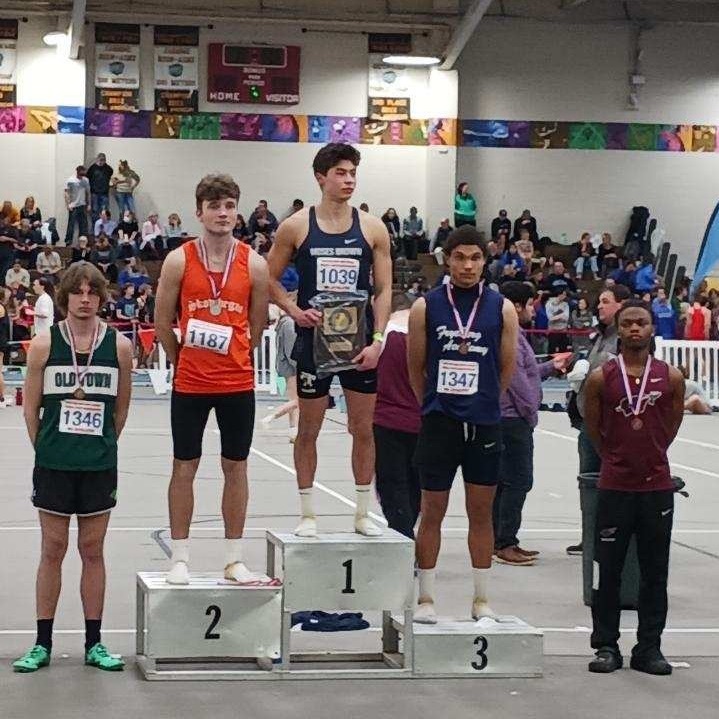 Due to after school activities being canceled, Todays unified game I moved to Monday, March 6th at 4:30 PM

Great final game for the Black Bears 🐻 tonight as they traveled back to the county to face #3 P.I. - 7-3 L and ends the season... Great season for everyone, thank you to the seniors and can't wait till we make ice again for next year!

Due to forecasted weather and timing - Unified @ Dexter has been postponed and rescheduled for Thursday, March 9th at 3:30 PM - bus at 2 PM

Celebrating our successes is awesome! 7 schools went down the historic road of adding a Northern Maine Girls Hockey program for our area, tonight we get to celebrate OTHS's very own Lily Rand and her involvement in the inaugural season. Congrats Lily on your season!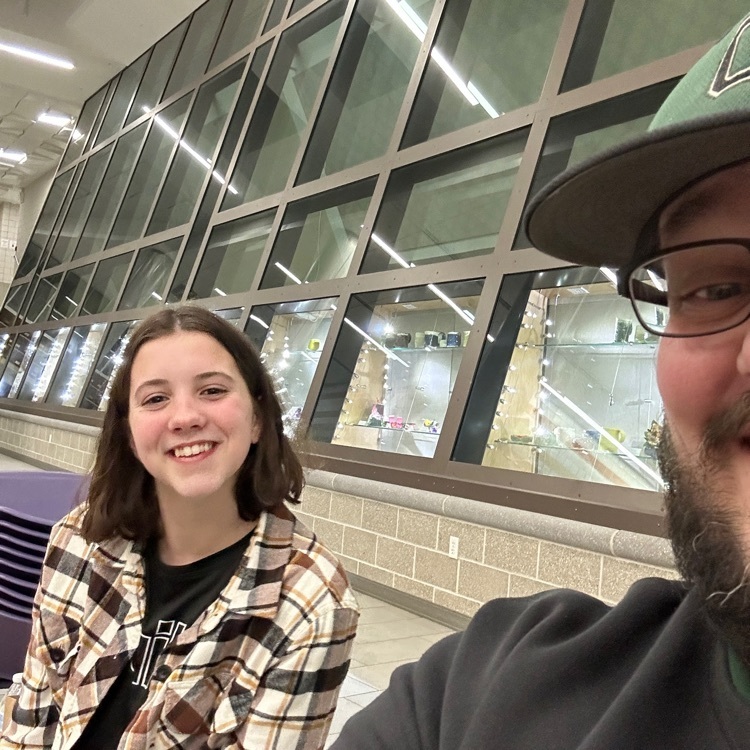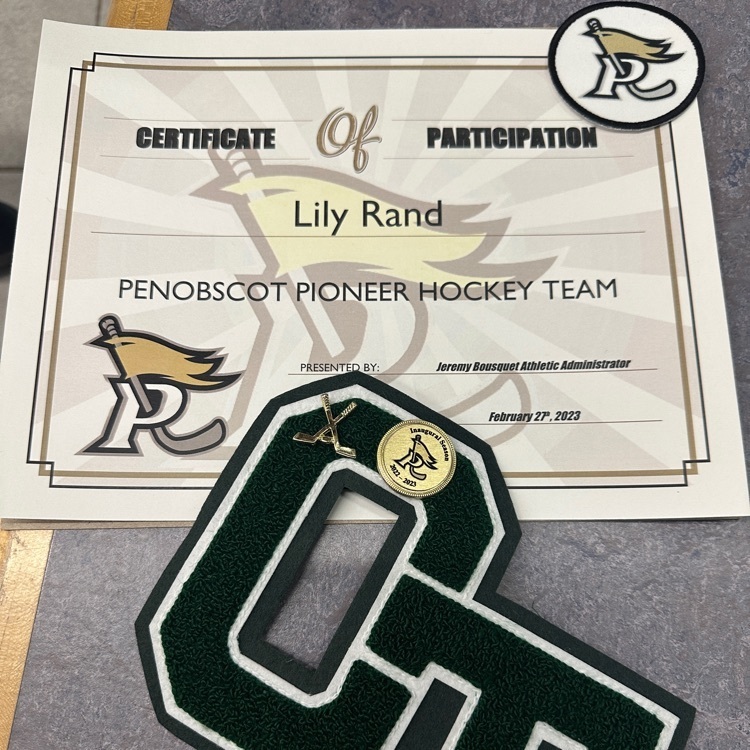 We always like to see how our alumni step up in our learning community, especially when they follow the sport they loved in High School! Congratulations on your success Haley Buzzell and Krystyn Pelletier co-coaching for Milford Cheer!