We're ready to welcome everyone back! See you tomorrow (Tuesday) morning between 8:00 and 8:35.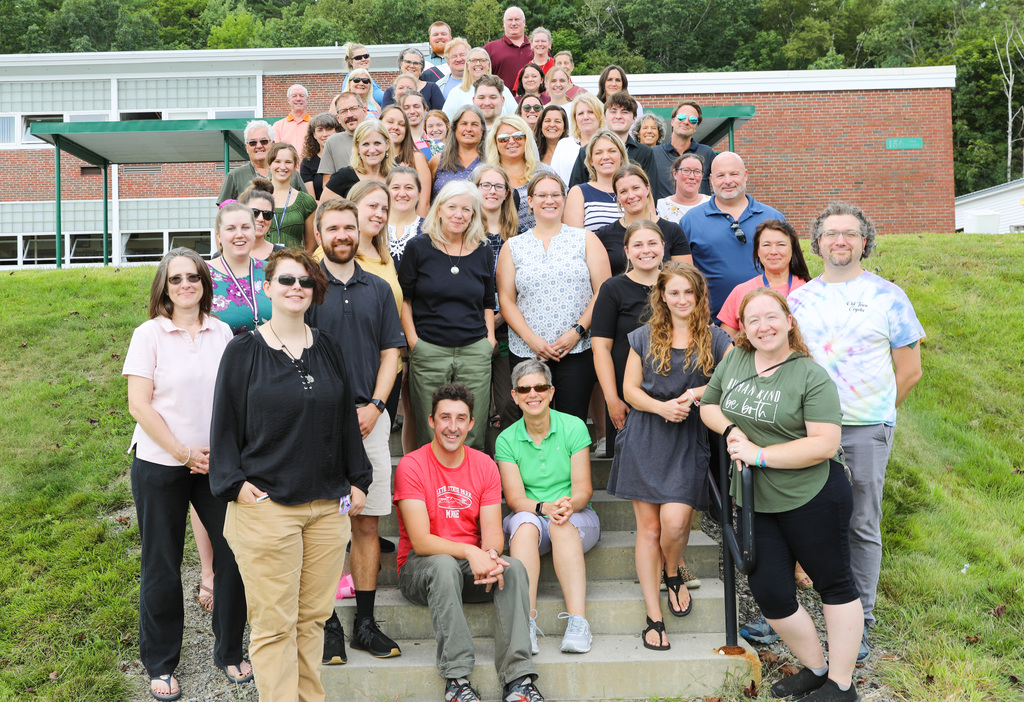 The 8th grade Pamola teachers, Mr Biz and Ms. Clement, are hard at work preparing for next week.
Welcome our new clerk, Mrs. Monk.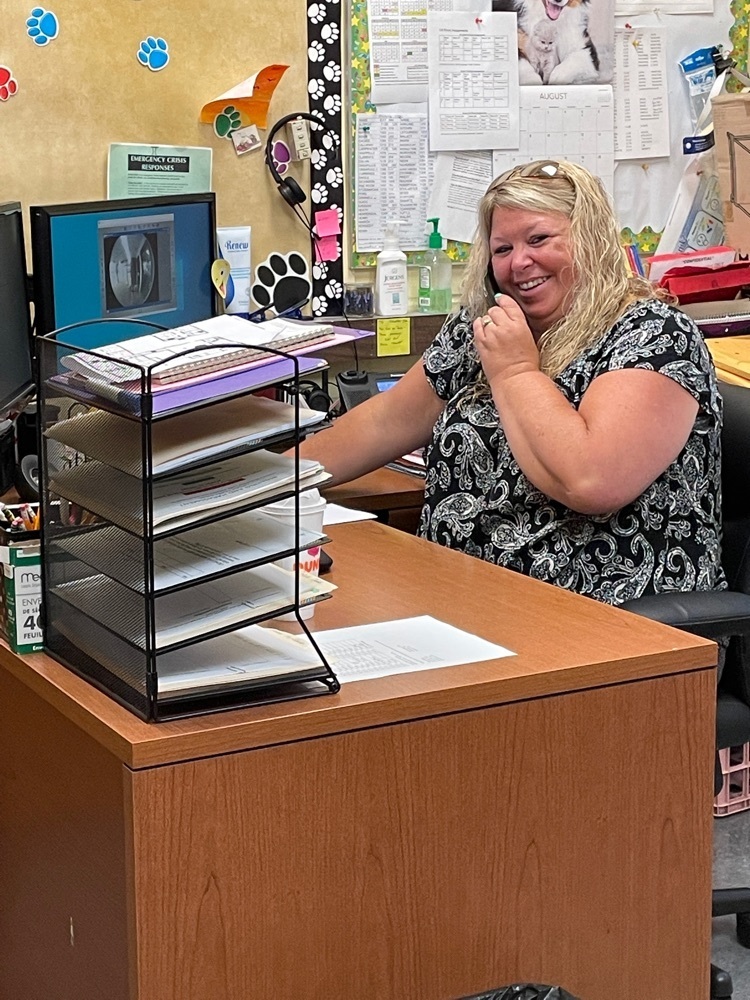 Our new gym floor looks great! Thank you to Deb and Steve for applying the 10 (yes TEN!) coats of wax.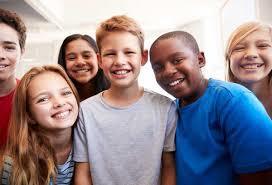 Support OTHS Field Hockey, and get a clean car! Win, win.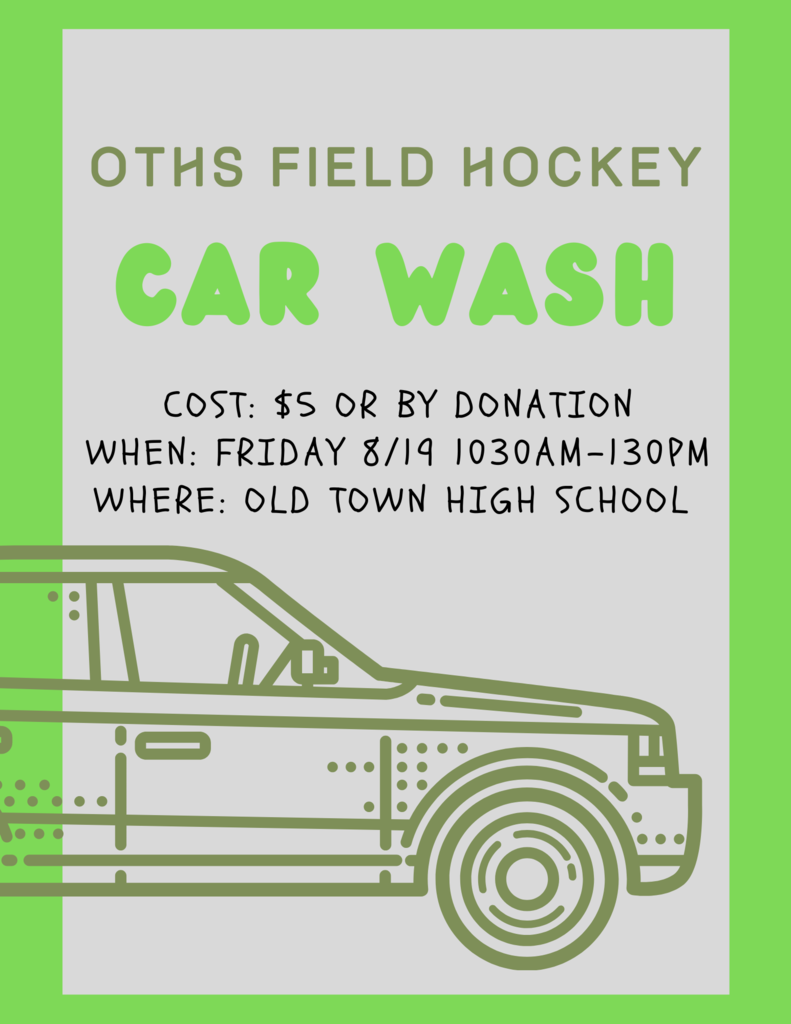 5th Grade Parent Information Night
Interested in summer school for your upcoming 6th, 7th, or 8th grade child?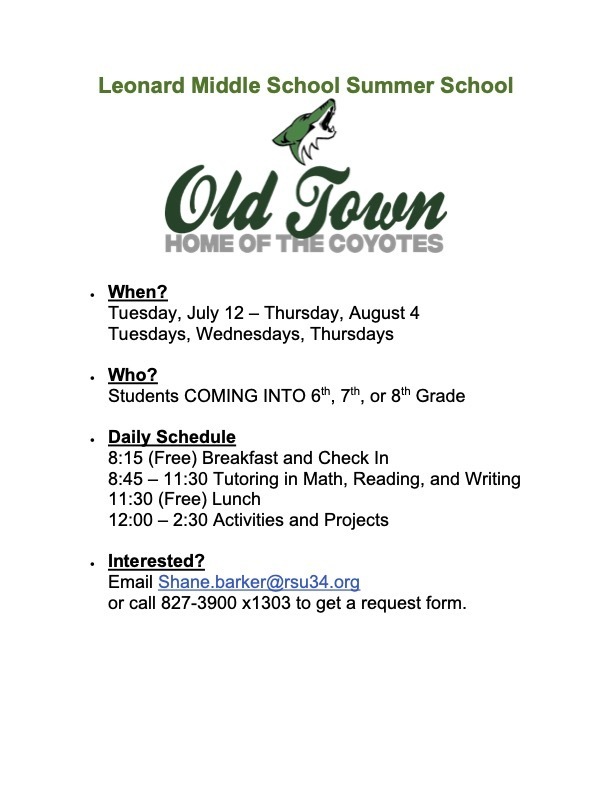 Interested in learning or improving your field hockey skills? Here is a bargain opportunity with our OTHS coach!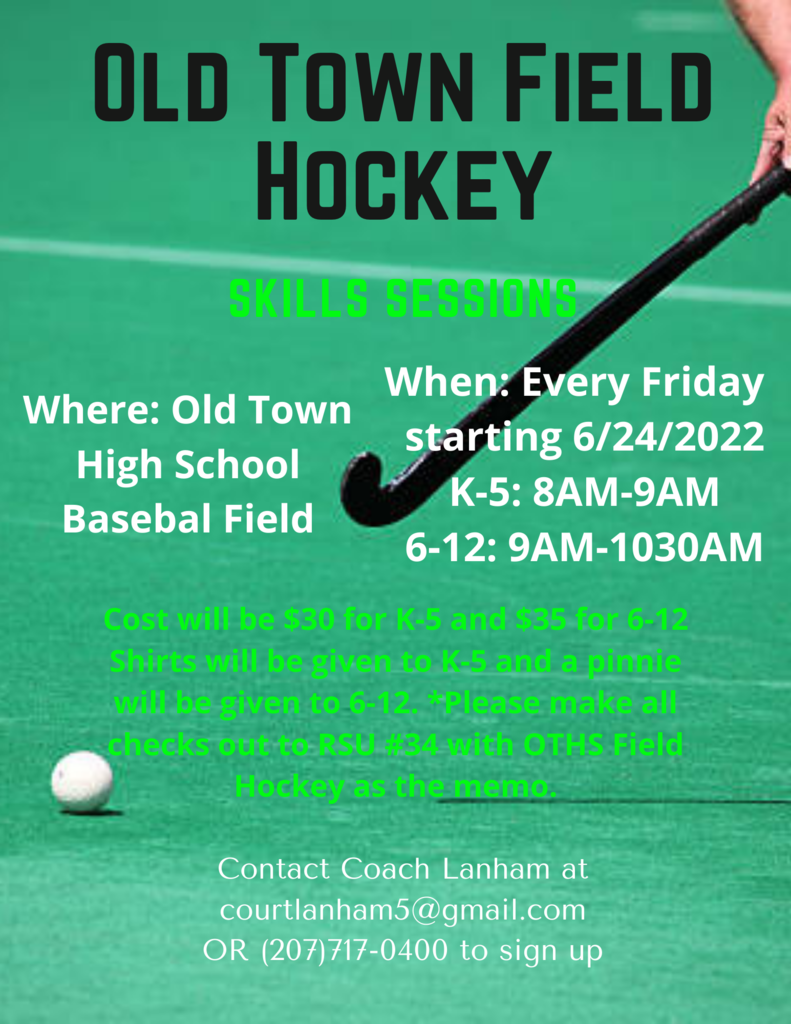 It's finally, really spring! The weather is getting warmer, and kids want to drink water. Please send a water bottle for your child to keep at school. Thank you!
Looking for a great summer opportunity for your kids? Here it is!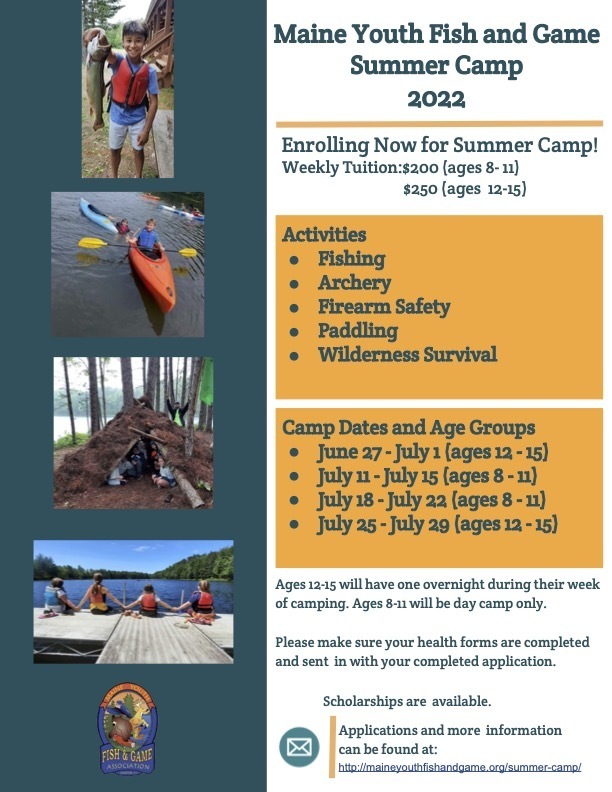 Play ball! Our softball and baseball seasons started last night. Softball was home.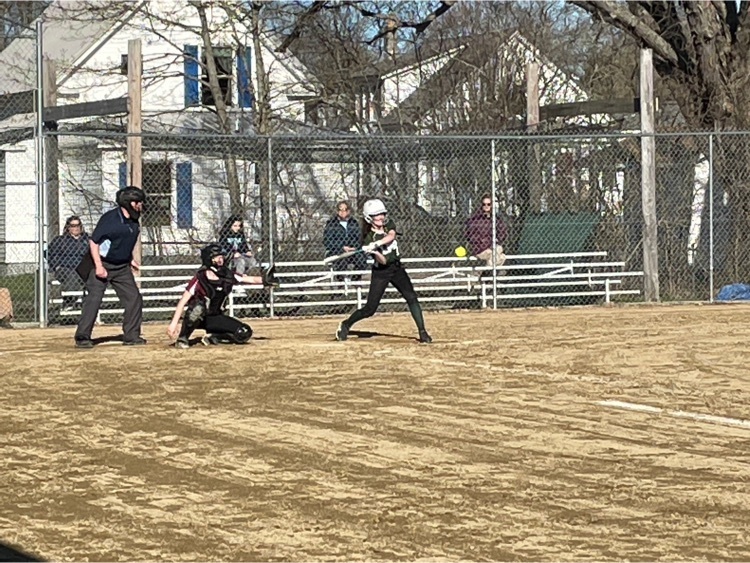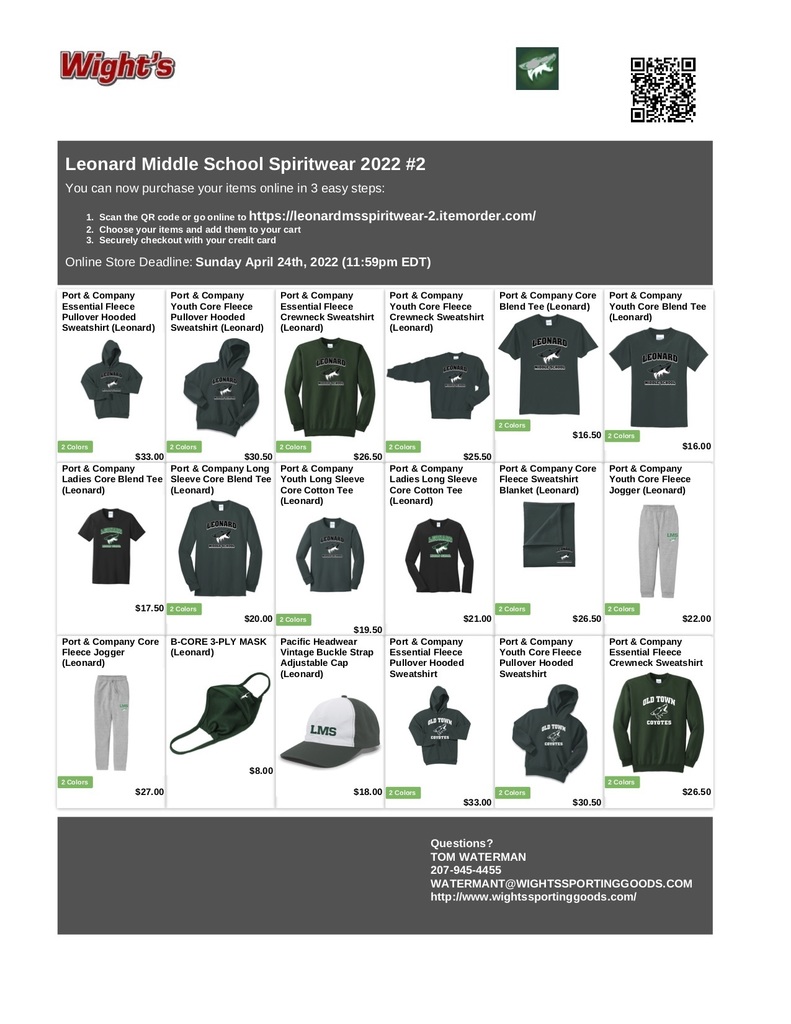 For her Curriculum Fair project, Ruby Whitmore explored why people don't report abuse. She started with women's rights, broadened to human rights, and then focused on this question. Check out her answers. They are fascinating.
8th Grade Families: First Old Town High School registration! Wednesday, April 13, 6:00 P.M. Sign up to get the link.
Mrs. Mauger worked with her students to prepare Blessing Bags for local shelters. Today they shopped for needed items, using money they raised.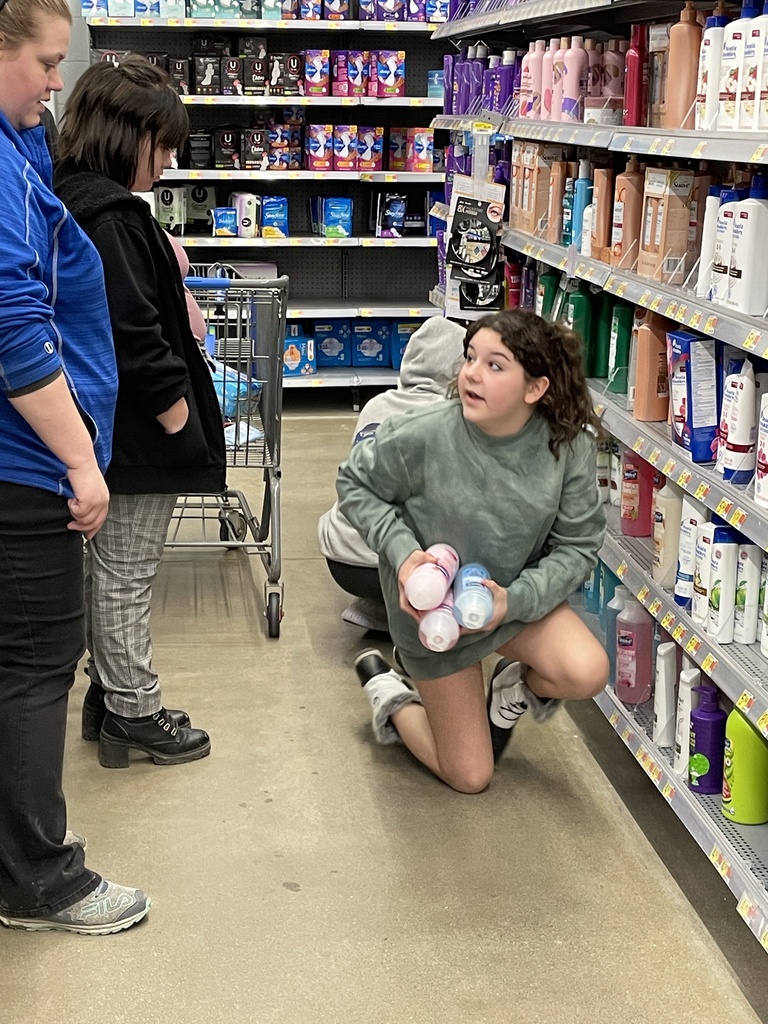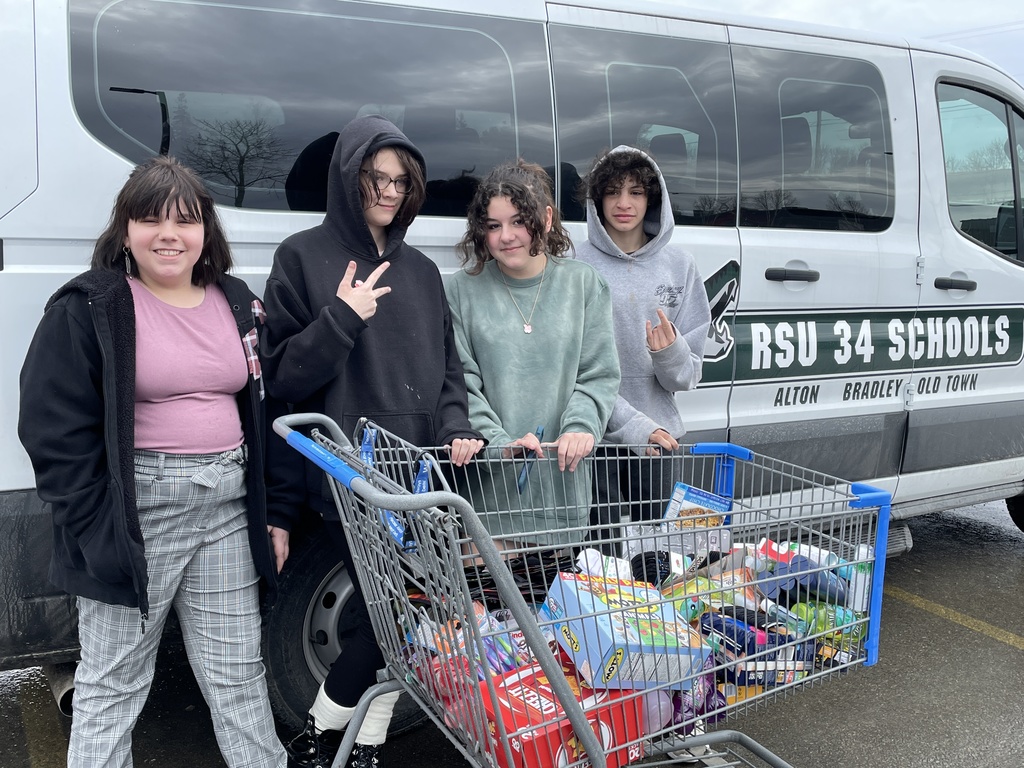 We are so proud of our 7th graders and their performance of the Lion King! Many thanks to all at OTES who kept their pandemic promise to these performers.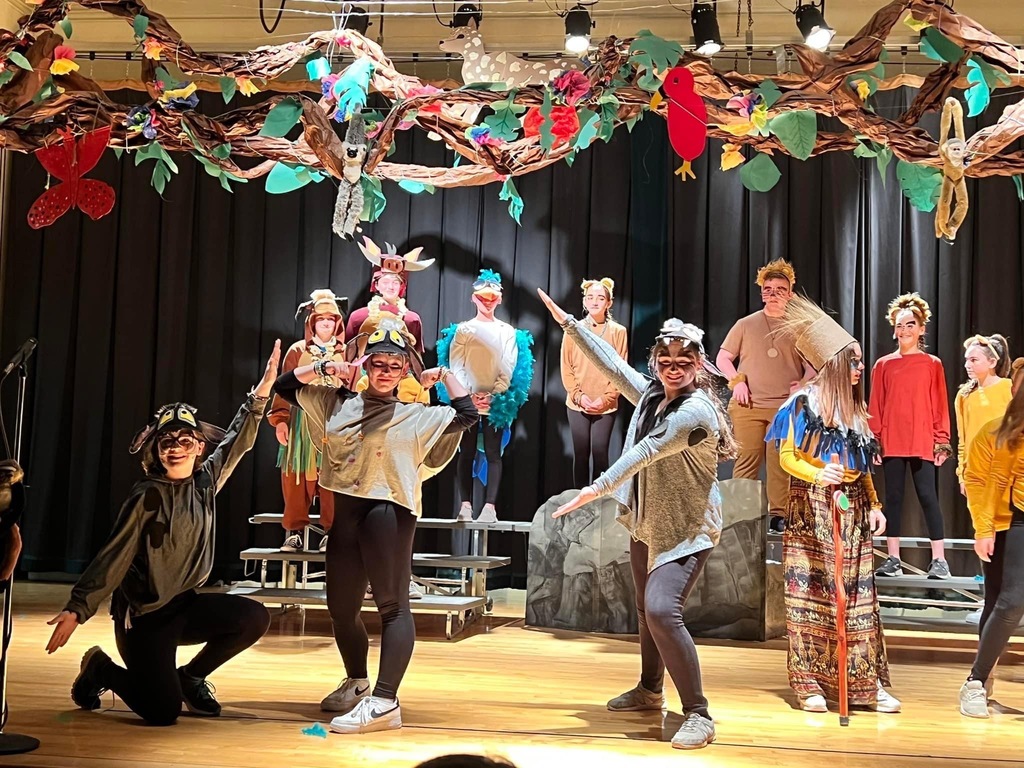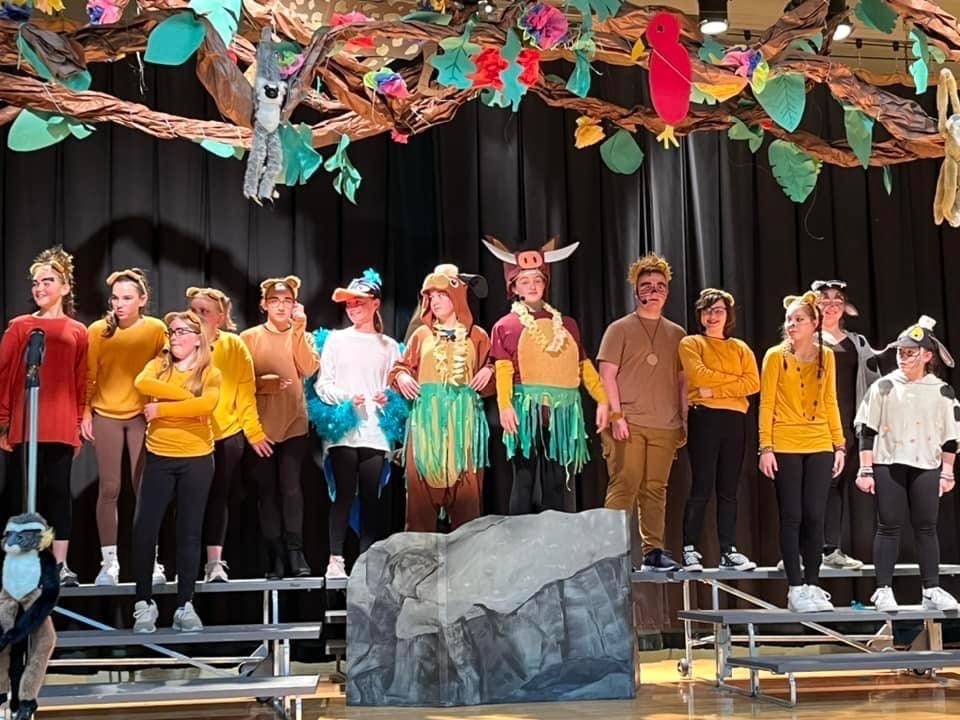 School and Student Safety Late yesterday afternoon, we were informed of a possible threat to the safety of our schools. We IMMEDIATELY initiated an investigation. In cooperation with the Old Town Police Department, we determined that a comment overheard by a student was perceived as a safety threat. The student did what we ask students to do, "If you see or hear something, say something." Fortunately, there was no criminal or credible threat to the safety of our students. Nonetheless, the comment was perceived as a threat and as such, will be dealt with administratively. RSU#34 maintains our high-level commitment to the safety and well-being of all students and staff.