Big wins for our softball and baseball teams yesterday. Spot on pitching and lots of hits propelled the softball team to a big victory over Brewer. Our baseball team fought off a comeback from the Brewer boys by scoring 2 runs in the top of the 7th followed by solid defense in the bottom to seal the victory. Way to go Coyotes!!!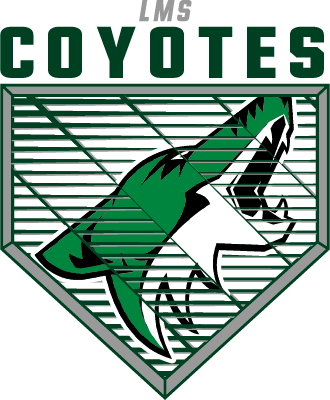 Leonard Middle School COVID-19 Vaccine Clinic WE HAVE ABOUT 40 APPOINTMENTS LEFT Penobscot Community Health Care (PCHC) is hosting a COVID-19 vaccine clinic to provide FREE COVID-19 vaccines to RSU 34 School District students ages 12 and older. Dates First Dose: Thursday, May 20th from 12:30pm - 1:30pm Second Dose: Thursday, June 10th from 12:30pm - 1:30 pm Location Leonard Middle School Gymnasium - 156 Oak Street, Old Town Which vaccination? Pfizer—2 doses given 3 weeks apart Registration: Deadline is Wednesday, May 19th by NOON Sign your student up to receive the vaccine by email the following information to
vanessa.koch@rsu34.org
Student's name (First and Last) Student's date of birth Student's grade level Parent Consent Parent consent is required for students and can be accessed by using the following link:
https://drive.google.com/file/d/1Ddbca3HcrVcTLYqt2xEwd_LR1sQDeROE/view
OR ask Nurse Vanessa to send one home to you. The completed consent form may be returned by: Emailing the form to
vanessa.koch@rsu34.org
Returning the form to the Leonard Middle School Main office prior to May 19th.

LMS Athletics, less than a minute ago LMS softball and baseball were in action yesterday afternoon. In softball the girls hung tough against Nokomis but came up short in a 7-6 loss. Lots of great plays and pitching by both teams. The LMS baseball team squeaked out a 2-1 win down at Nokomis after a one run loss last week to the same team. Both LMS teams are in action next Tuesday against Brewer. Way to Go Coyotes!!!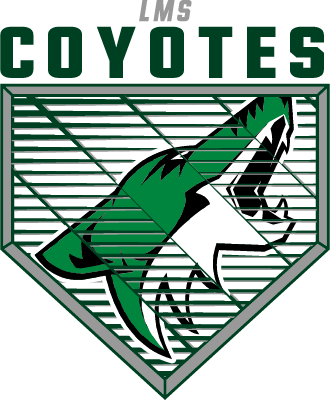 LMS Athletics was alive and well Wednesday with our track team competing for the first time this season at OTHS. There were a lot of athletes competing in track for the first time and they were all amazing and some of our veterans had some outstanding performances. The whole team represented LMS very well for our first of three home meets! Next Weds will be our next meet with a 4pm start. In Baseball news the boys had am impressive 16-3 win over the Cohen school with some outstanding pitching, plenty of hits and even a home run! Next up is a trip back down to Nokomis today for a 4:30 game. Way to go Coyotes!!!

CHEER CAMP OPPORTUNITY!! This is open to all current OTHS students as well as incoming freshman AND students entering 8th grade in the fall! Contact coach Nicole Hogan for more information.

Due to a local decision, our May 12th baseball game and June 3rd Softball game at the Doughty school vs Cohen, spectators are not permitted. Thank you in advance for your cooperation


As of 5/6 the Softball/ Baseball schedule has been updated to reflect changes made. Dates and times can be found either in our event section of our website or at the following link:
https://www.rsu34.org/o/lms/browse/201217
Thank you and Go Coyotes!


LMS Athletics, Weds. May 5th: With all the rain coming, and cooler temps, Softball will be inside today at Milligan's Sports Center from 3:30-5pm. Baseball will be in the LMS Gym from 3:15-4:15. Track will have No practice today.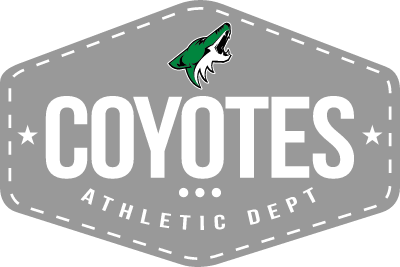 LMS had its first interscholastic competition since February 2020 with our softball and baseball teams playing against Reeds Brook Middle School. Both teams fell short, but all coaches were proud of their effort and pleased to get things going this spring. Both teams compete against Nokomis on Thursday at 4pm with baseball traveling and softball home. LMS would like to thank all players, coaches and fans for following our protocols at our games. Go Coyotes!!!

Due to the cold, wet weather, track practice is cancelled today.
Our online auction is next week...great local goods and services! All to benefit our LMS PTC and the good work that they do. Check it out at
https://www.32auctions.com/LMS-PTC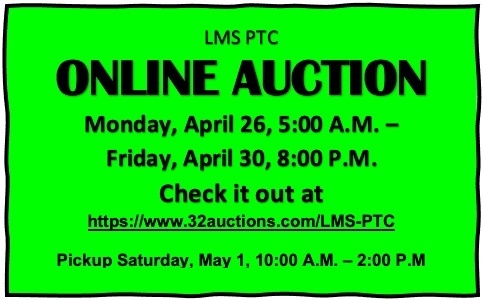 Are you or do you know someone ages 12 - 21 who has an opinion about substance use services in Maine? Please consider filling out this survey! Everyone who completes the survey will get a $10 Hannaford gift card.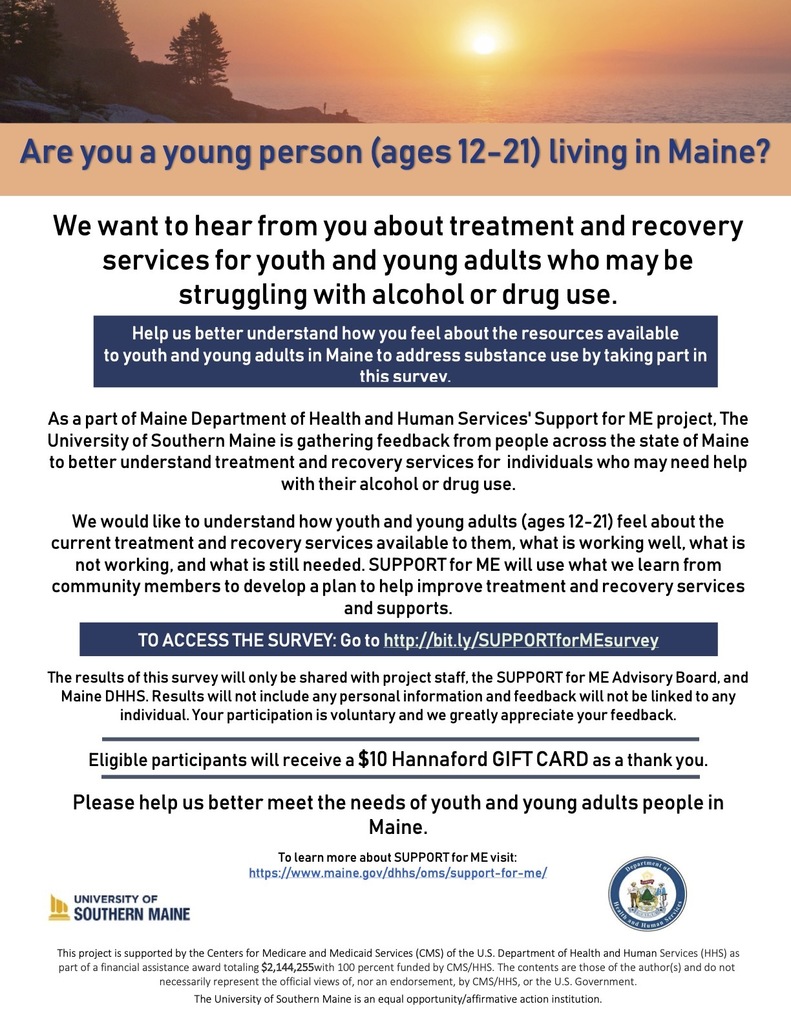 LMS Athletics News: Softball: No practice today. Optional BP tomorrow (Sat. 4/17) at Milligan's Sports Center from 9-11 am. Optional practice next Tues. & Thurs. from 3-5pm at LMS. Track: No practice today. Optional practice next Mon. Tues., Thurs. and Friday from 10:30-12 at OTHS. Baseball: No practice today. Optional BP next Mon., Weds. and Fri. from 3:15-4:15pm.
Reminder that the LMS school store through Wight's Sporting Goods is still open through next Friday. LMS or Old Town gear is available. Get your orders in today!
https://leonardms2021.itemorder.com/sale

4/9 Update Spring Sports for LMS will start on April 12th, 2021 TRACK: will meet a coach out on the tarred area between 3:05-3:10 to be walked over to OTHS. Practice will end at 4:45 BASEBALL: Students will change up (8 at a time in the locker room), and meet a coach out by the third base dugout around 3:15-3:20. Tryouts will end at 5pm. SOFTBALL: Students will change up (8 at a time in the locker room), and meet a coach out by the outfield fence around 3:15-3:20. Tryouts/Practice will end at 5pm. We take the temperature and ask Covid related questions to the students who are remote the first few weeks. Due to many factors WE will make a big deal about following protocols or students will not participate. LMS requires 1 physical on file for athletes in middle school. This season we will accept Form C as adequate for physical due to high demand on medical providers, but we do recommend working to get a physical on file if possible. Paperwork that is needed for your athlete(s) is available on the LMS website under documents or by the front office at LMS. Sign-up LINK:
https://forms.gle/2Hf8GTpWhLKtsRzJ7
We've got the link to order your yearbook online! Thank you, Ms. Callahan. Yearbooks will be delivered at the end of the summer.
http://jostensyearbooks.com/?REF=A03268900
. If you have questions, please contact Ms. Callahan.
We had a wonderful guest author speak to us (remotely) about creating poetry. Heidi Stemple has over 30 published children's books, and several that are poetry. Thank you to Mrs. Tuttle and Ms. Hinrichs for organizing this inspiring speaker.