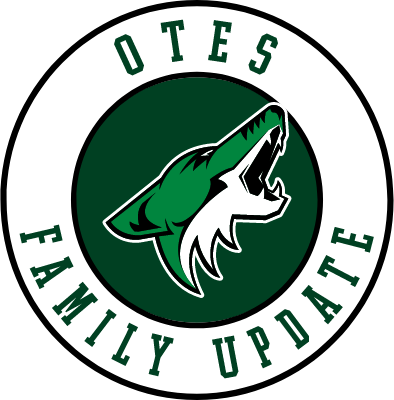 Join us April 4-8 for Autism Acceptance Spirit Week. See the list below and more details in the image. Magnificent Mind Monday- wear a hat Neurodiversity Tuesday- wear tie dye or rainbow What's Your Passion Wednesday- dress to show something you love Pok'emon Thurday- wear Pok'emon gear Sensory Friday- wear comfy clothes
Fifth Grade Families, Here are some important musical and band updates for this week and next. If you have any questions, concerns, or dismissal changes, please reach out to your student's teacher. Wednesday, March 30th: NO musical practice for the Red Community Thursday, March 31st: NO band after school, but Mrs. Marquis will take them during the day for a rehearsal instead of their lessons Monday, April 4th: Yellow Community AND Red Community musical practice Wednesday, April 6th: Red Community musical practice as normal Thursday, April 7th: band as normal
As of this afternoon, we have completed the follow up testing to our positive pools, contact tracing, and notifying families. If you are awaiting an update, please check your email. If you did not get the communication you were expecting or have questions or further concerns, please reach out to Jeanna Tuell or Maggie Mitchell at 827-1544 or
Jeanna.Tuell@rsu34.org
or
Maggie.Mitchell@rsu34.org
. Thank you to our families, students, and staff for helping us keep our school healthy!
If your student's classroom pool is positive, you have be notified via automated call, email and/or by your classroom teacher. ❗️We will be conducting follow up rapid testing in the OTES gym tomorrow, Saturday, January 8th from 10am-12pm if your student did not already get tested with us today. ❗️If you cannot make it to this testing session, you must reach out ASAP to make a testing plan. We will do our best to have staff available to answer the office phone at 827-1544 from 10-12 tomorrow. ❗️Please come to the front entrance and proceed to the gym. ❗️All people entering the school are required to wear a mask. ❗️Staff will be there to assist you. ❗️Once your student is tested, please exit through the side door at OTES. ❗️You will be notified with a phone call within an hour if your student's test is positive. ❗️If your student tests negative, you will NOT be directly notified. ❗️Once all students and staff complete follow up testing, we will begin contact tracing. You will be notified that your students has been identified as a close contact Saturday, Sunday, or Monday depending on completion of rapid testing.
We had positive pools in the following classrooms and will conduct rapid tests for those classrooms from 10 am to 12 pm tomorrow, January 8 at OTES in our gym. Mrs. Henry Mrs. McCrea Mrs. Lyons Mrs. Everett Miss Ouellette Mrs Dexter Mrs. Sullivan Miss St Peter Mrs. Miller If you are unsure if you should come in and test, please reach out to your child's classroom teacher and they can help you navigate your next steps.
IMPORTANT ANNOUNCEMENT! 🔹 Wednesday, December 22nd will be an early release day for RSU #34. OTES will dismiss students at 11:30am. 🔹 If you student's dismissal plan will change due to this early release, please contact your student's teacher and/or the office with their plan. 🔹 Breakfast and lunch will be served. HOWEVER, Tuesday's and Wednesday's menus will be swapped. Tuesday will be chicken nuggets and Wednesday will be ham and cheese sandwich.