Here is some 1st grade advice about how to keep warm today!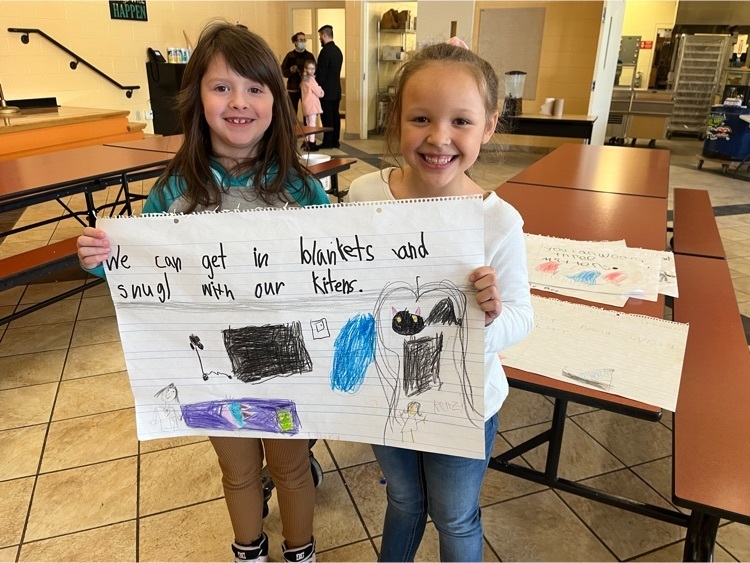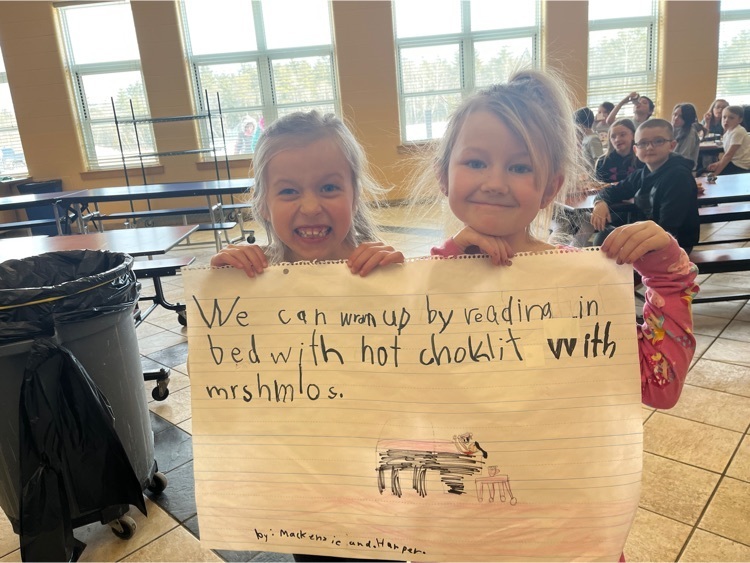 Due to tomorrow's forecasted cold temperatures, all students should enter the front doors. Please do not drop off students before 7:25am when supervision begins. Bundle up and see you in the morning!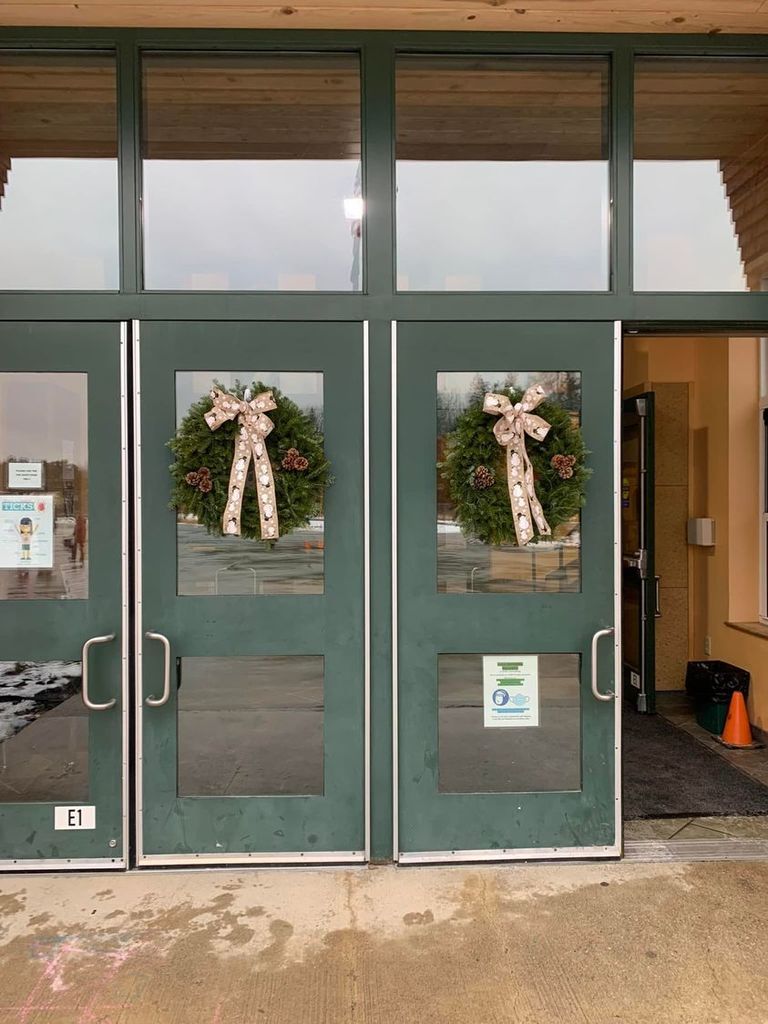 These chocolate cupcakes will help us cope with 6 more weeks of winter!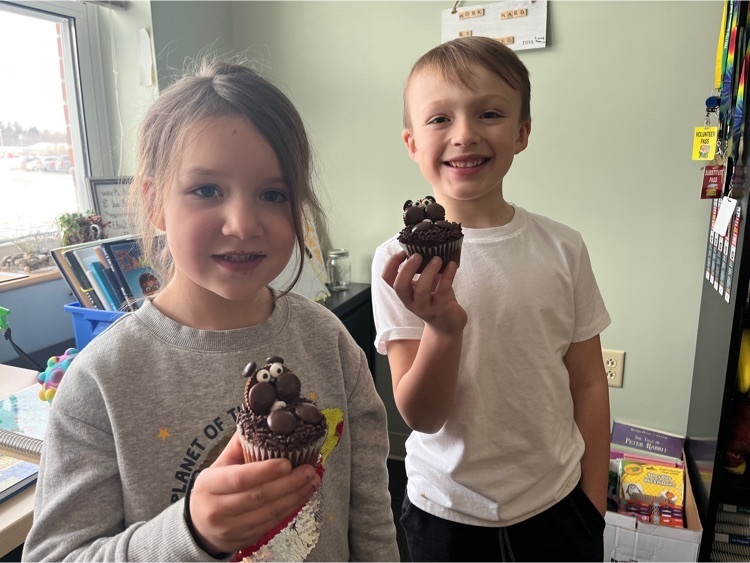 The RSU #34 Resource Center, located at OTES, is open TODAY, Thursday, February 2nd from 2:30-4:00pm. Take and make macaroni and cheese kits will also be available on a first come, first served basis. The RSU #34 Resource Center is open to all district families in need of food or basic household supplies. The Center is located at OTES and is open on the first and third Thursday of each month from 2:30-4:00pm. If you have questions or an emergency food insecurity outside these dates, please contact our School Community Coordinator Jenn Goodwin at 207-370-8564 or
jennifer.goodwin@rsu34.org
. RSVP to our Facebook event for automatic reminders.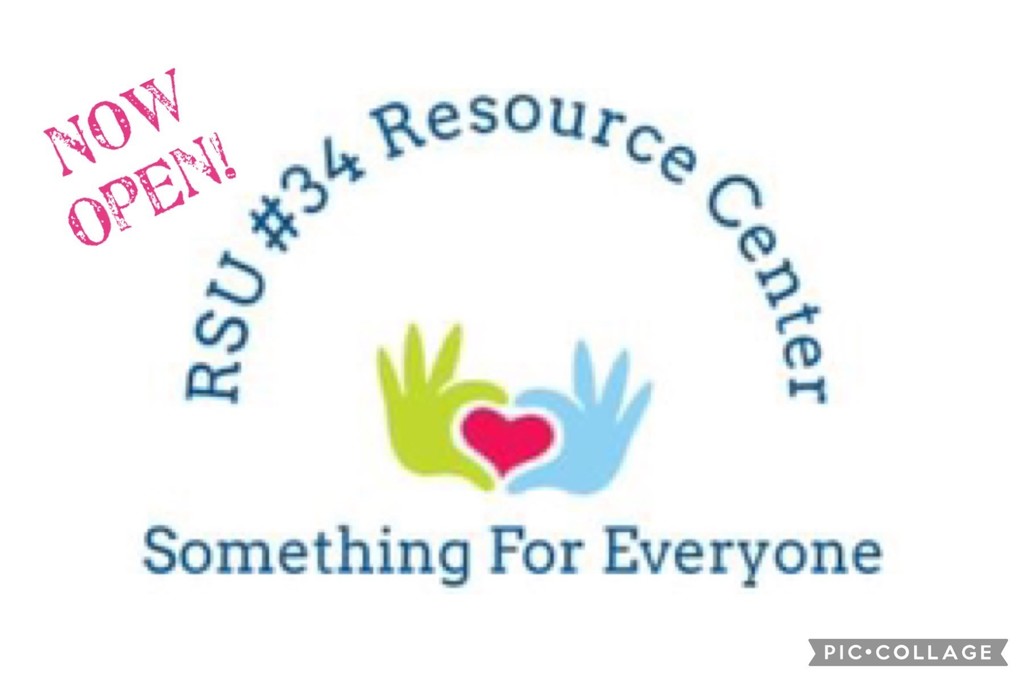 Happy Groundhog Day! What is your prediction?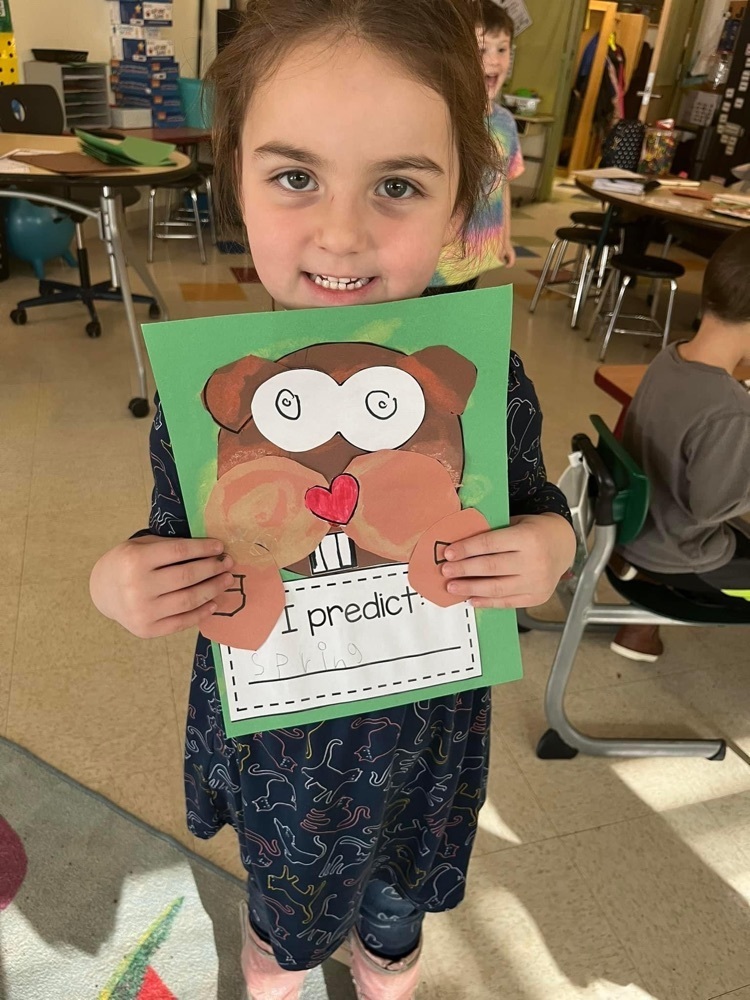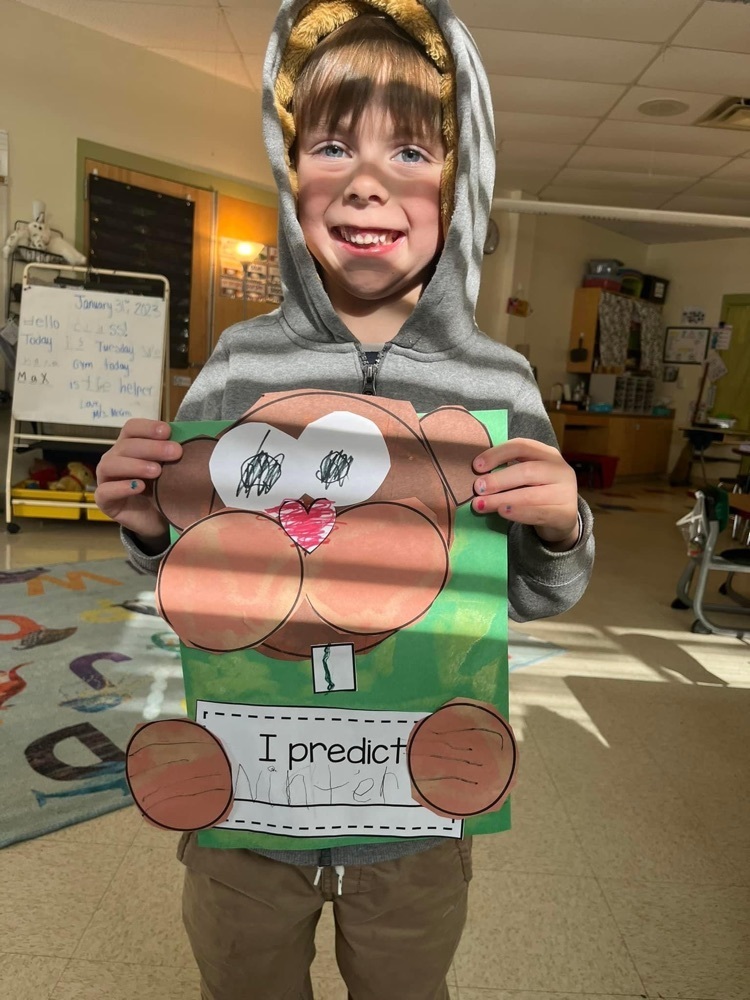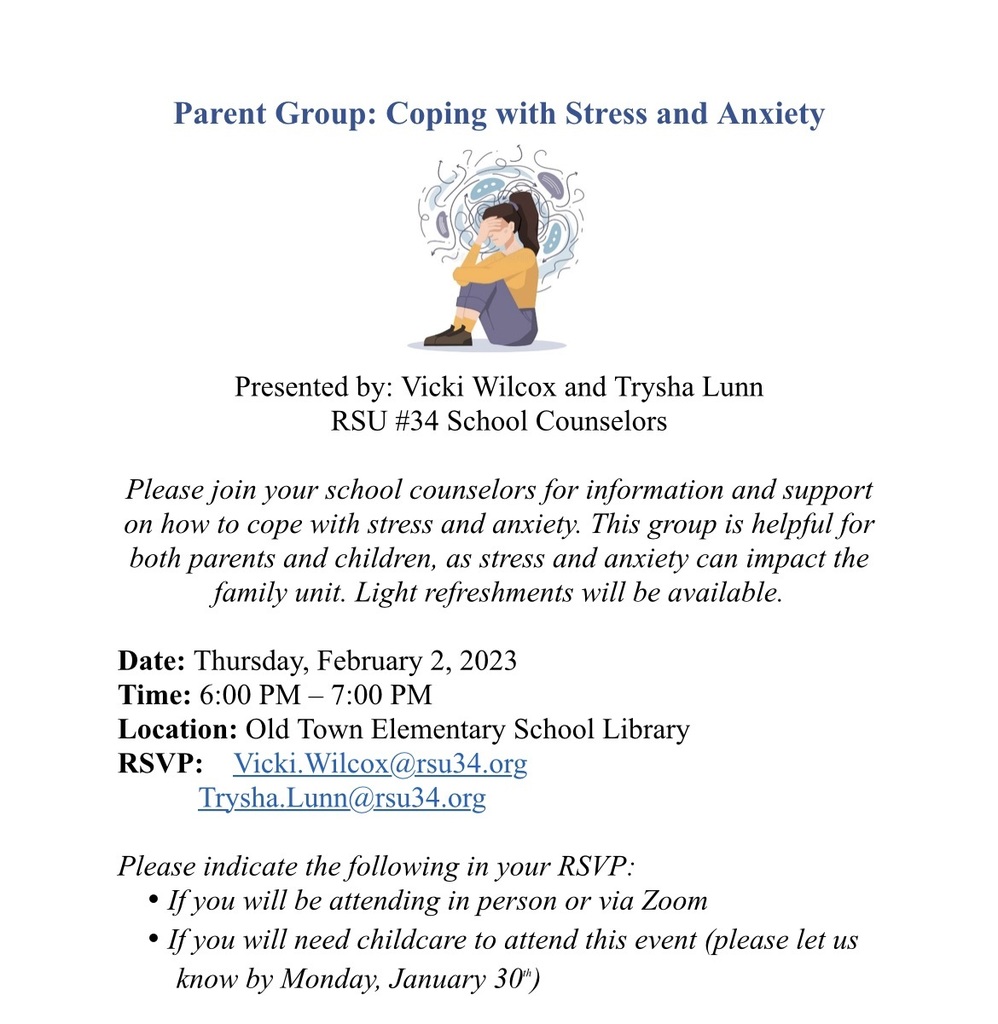 Join us TONIGHT, Wednesday, February 1st at 6pm via Zoom for our PTC meeting. Hear from Tiffany Palmer about our art program, discuss our playground refurbishment, and hear the plans for our Book Fair and Coding Night. The Zoom link and agenda can be found here:
https://www.rsu34.org/o/otes/article/974685
Friday was an RSU #34 Spirit Day. We wore our cozy flannel and donated to the Old Town High School Memorial Garden.
A reminder that tomorrow, Friday, January 27th is an RSU #34 districtwide spirit day. Wear flannel and donate $1 to the Old Town High School Memorial Garden.
Kindergarteners recently created faces out of recycled objects found in the art studio.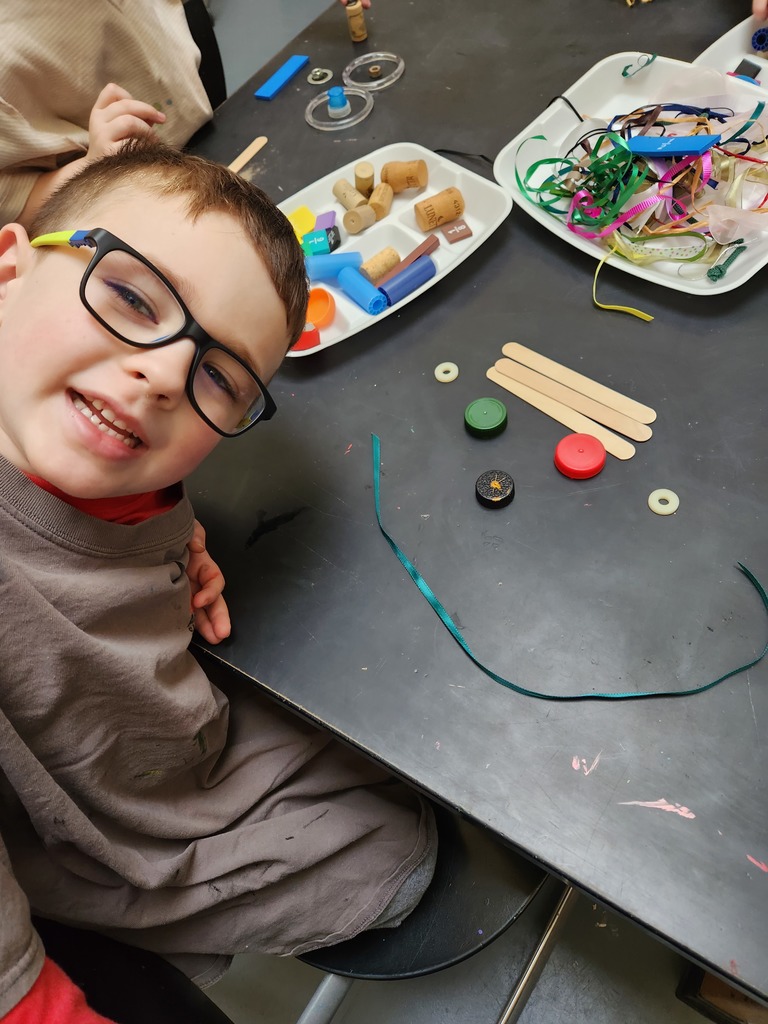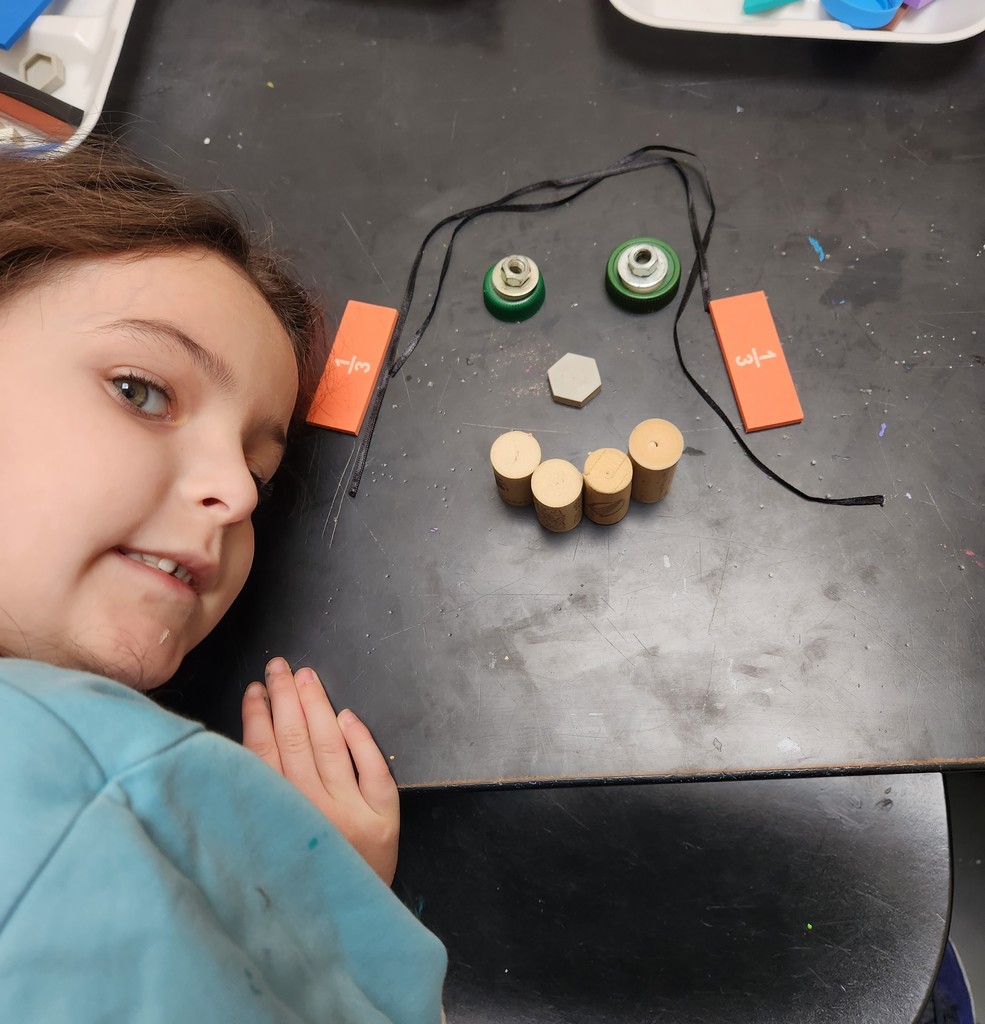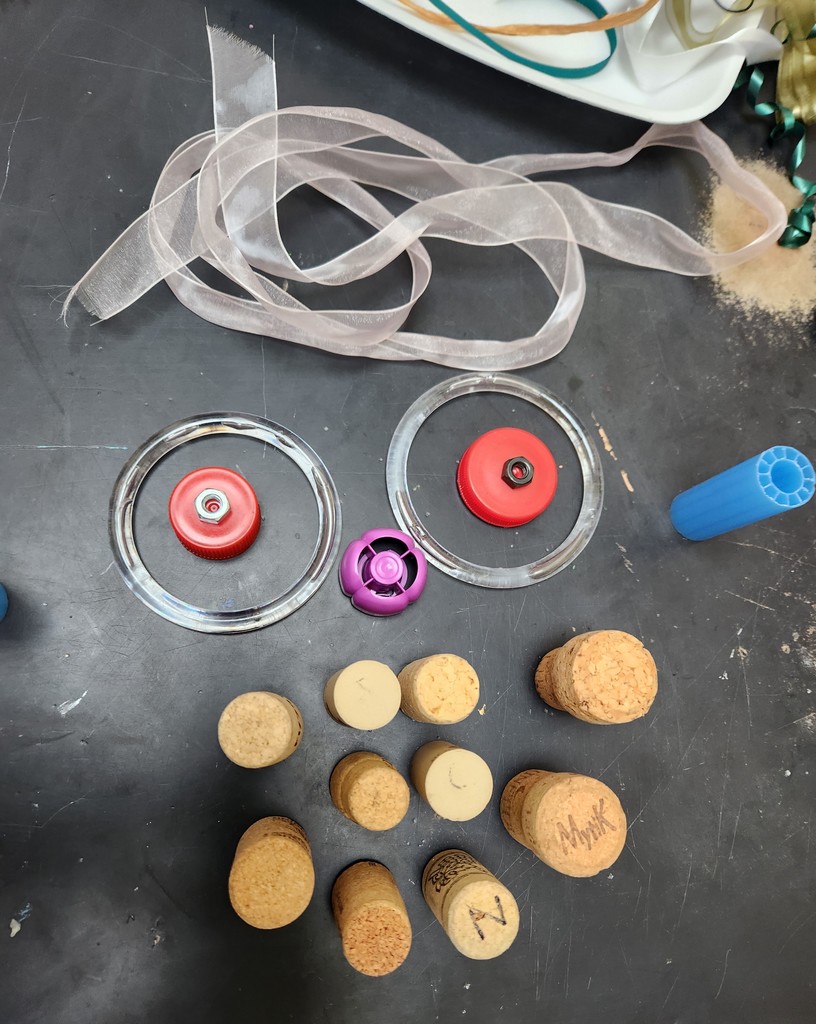 RSU #34 will be closed today--Thursday, January 26.
We have some fun interactive bulletin boards and games in the library, and conversations with Mac, that keep us engaged beyond books!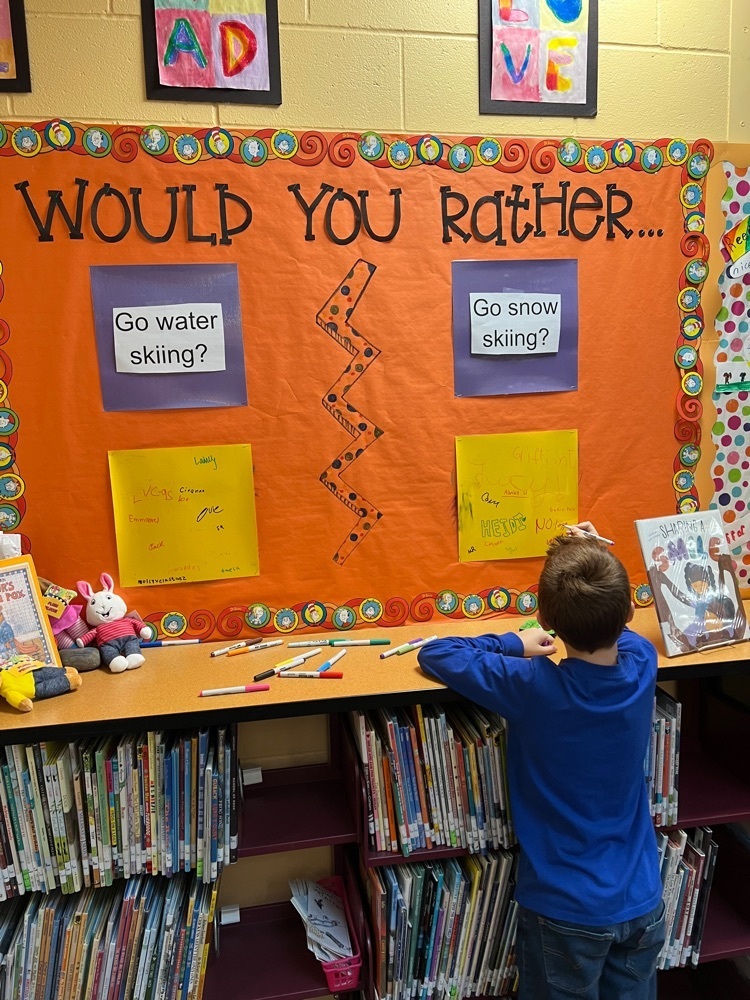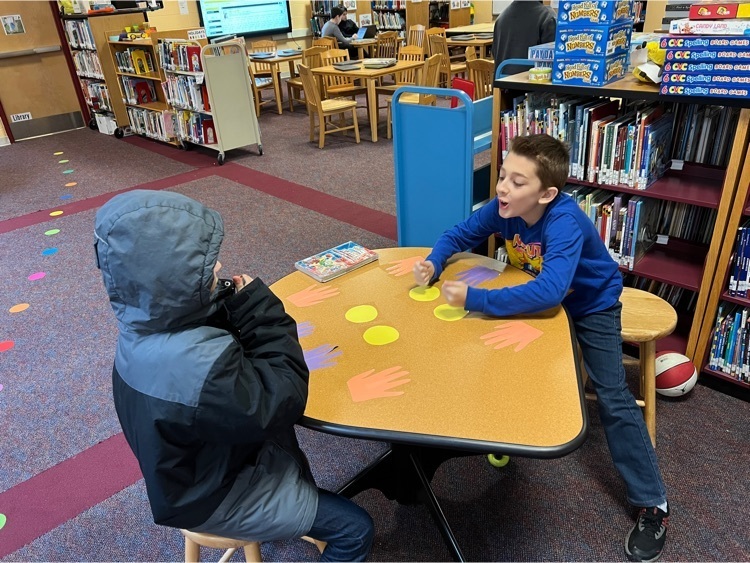 Join School Counselors Mrs. Lunn and Mrs. Wilcox on Thursday, February 2nd from 6-7pm in the OTES Library for this informative and supportive session. Virtual option and childcare available. RSVP to the emails listed in the flier.
Yea! Snow!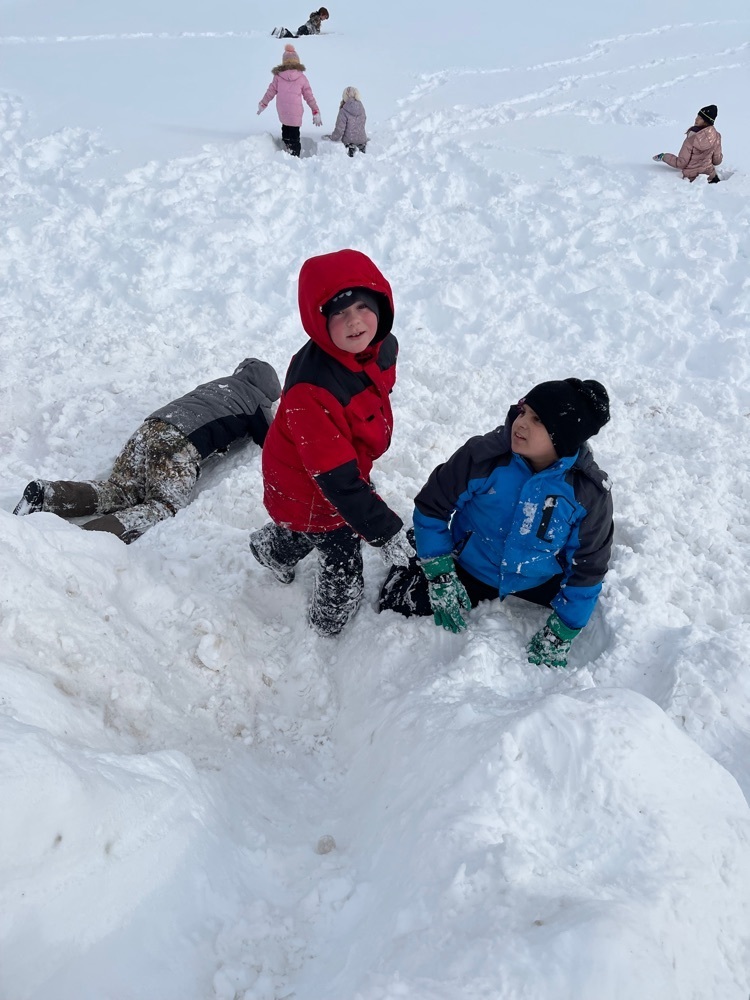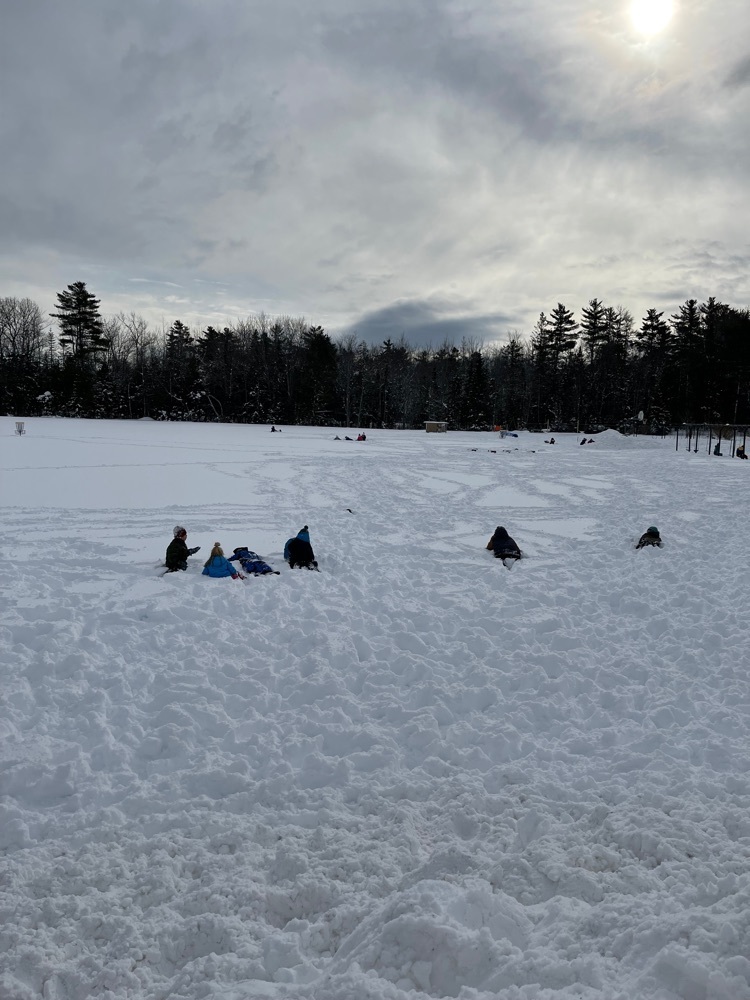 The RSU #34 Resource Center is restocking the shelves and putting together some take and make macaroni and cheese kits for our families. They could use the following donations: pasta, shredded cheese, Ritz or similar crackers, small bags of flour and disposable 9x13 or 8x8 pans. The Resource Center is always open for donations of food, hygiene and household supplies, which can be dropped off during school hours at OTES. Thank you!
Tuesday, January 17---RSU #34 (Alton, Bradley, Old Town) will have a 2-hour delay this morning. Morning 1/2-day PreK in Old Town is cancelled. All scheduled bus runs and start times are delayed 2-hours.
There is no school tomorrow, Monday, January 16th in observance of Martin Luther King Jr. Day.
The K-Kids will continue to collect can tabs for the Ronald McDonald House all year long! Drop off your tabs anytime the school is open or send them in with your student. Thank you!
Tomorrow, Friday, January 6th, and Saturday, January 7th from 4:30-7:30pm are the last two nights to come visit the Sparkle and Shine light display at OTES, enjoy some fun activities, and have a cookie and cocoa. Join us for the final nights of this great event!
"Coach Rhoads" was the winning bidder on PE Teacher for the Day during the Online Auction. After today, we think teaching is in his future!