What fun! Join in with a book character pumpkin if you would like! 🎃📚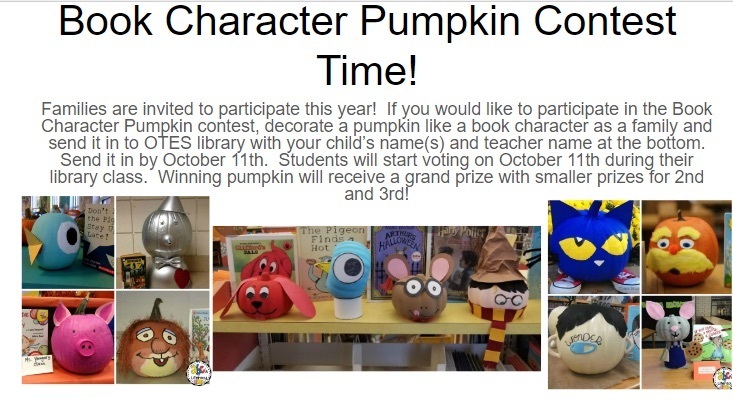 cold mornings + warm afternoons = lots of lost and found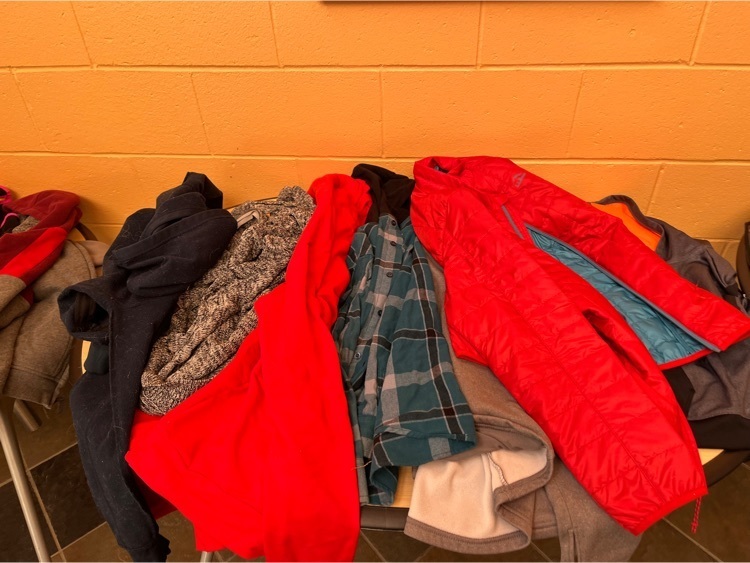 Important Fundraiser Updates: 1) We are aware that there were issues with online ordering this weekend, so the online order challenge has been extended until the end of the day today. 2) All fundraiser orders are due this Thursday, October 6th!
Here is the October lunch menu for OTES.

Re-Affirming Elementary Stakeholder Priorities In 2019 through early 2020, an "elementary stakeholder group" in RSU #34 led a community discussion about opportunities and needs for our community's elementary students. This process included a number of open meetings, community survey, and reporting to the School Board. The committee discussed what our community was proud of, what remained on our wish list for students, enrollment projections, facilities, and a variety of possibilities. This fall, RSU #34 is conducting a more compact process to confirm that these are still the priorities of our community. We will use this information to inform our planning/budgeting for future years, as well as to inform our applications for grant funds such as ESEA and ESSER/ARP. We invite you to complete this brief survey, and/or to join us at an open discussion at one of these times: *with Alton Elementary PTC, @ November meeting (date TBD) *with Viola Rand School PRIDE, Monday 10/3, 6 PM (email
Heidi.Gifford@rsu34.org
for Zoom link) *with Old Town Elementary School PTC, Nov. 2nd, 2022 If you wish, please complete this survey by November 3rd, 2022:
https://forms.gle/FuvZHH8NEzbhCrVL9
We also invite you to complete this survey about our use of federal Family Engagement Funds:
https://forms.gle/PXY7wo2xipzEaMCfA
If you would like to be more involved, please contact your school's administration or RSU #34's Assistant Superintendent (
jon.doty@rsu34.org
)! Similar outreach will be coming out in the coming month for Leonard Middle School and Old Town High School.
This week Mrs. Doty's students explored bird adaptations in both the indoor and outdoor classrooms! Part of the study involved students completing a bird beak simulation to find out what food sources their "beaks" were best suited for. The class also read about Darwin's finches and went on a sensory walk to observe bird life around OTES.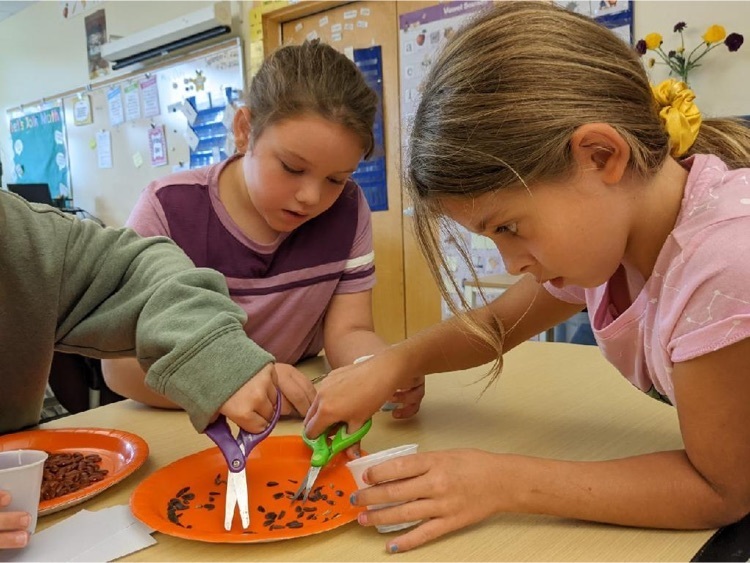 It's been a great day for RSU #34! This morning our grant application was approved for $70,000 in supplies to support Computer Science learning at all of our schools; this will support and expand our current coding and robotics efforts, and give us new capacities in virtual and augmented reality. Many thanks to our STEM specialists Mrs. Daniel and Mrs. Zabierek for their hard work in preparing the grant application. Our schools have been leading the way in robotics and coding since a 2012-era community fundraising effort! In addition to our in-school programming for all students, over the course of the past decade competitive robotics teams from LMS and OTHS have each earned their way to international competitions. Then at lunchtime, the Department of Education announced that RSU #34 is one of just four grantees statewide under the Community Schools program. This $50,000 grant will enable us to continue our existing community outreach efforts led by Mrs. Goodwin. Many thanks to her and Mrs. Wilcox for their hard work preparing that grant application. $120,000 total in grant awards is a great way to end a busy week!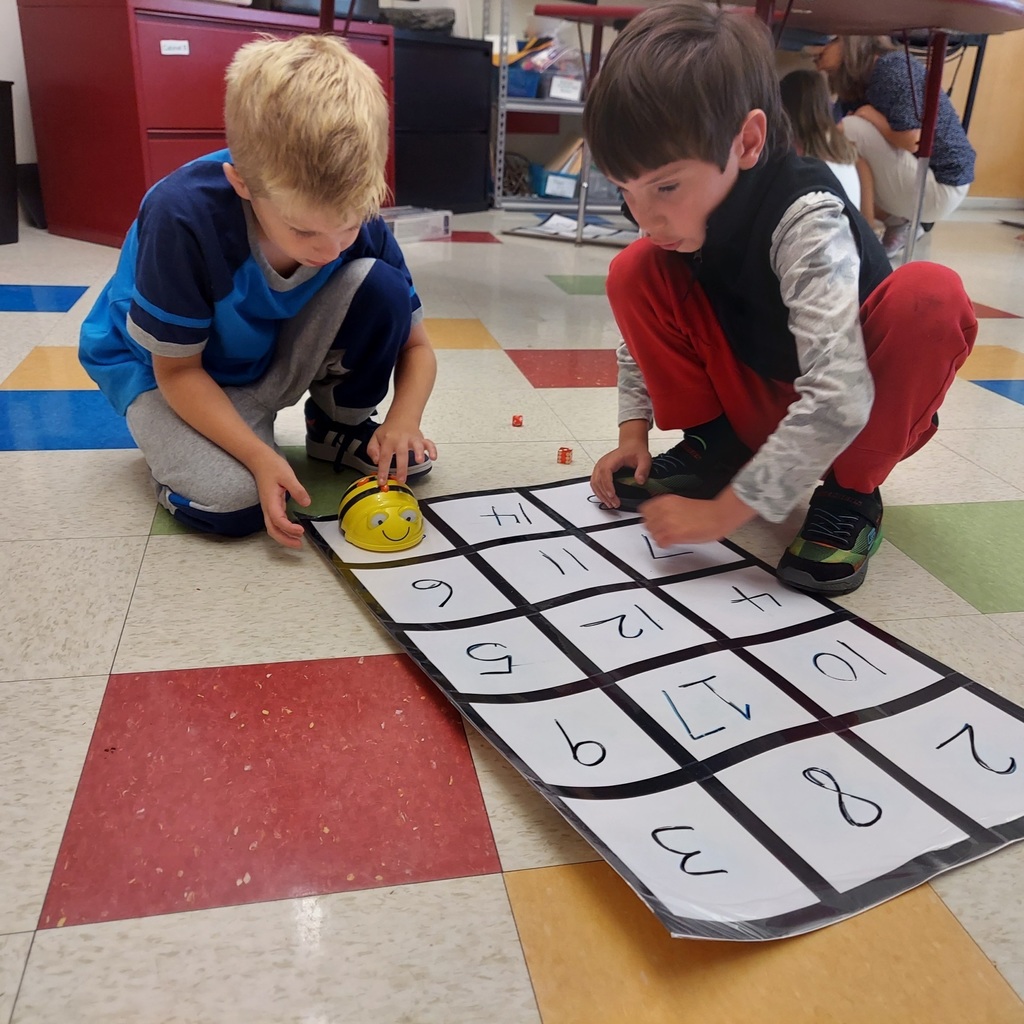 Local, free community supper tonight, Friday, September 30th from 5-6pm.
How exciting! Our Holiday Bazaar is back! Mark your calendars and plan to join us on Saturday, December 3rd from 9am to 2pm! 🎁 It's BACK! Old Town Elementary's Holiday Bazaar, Arts and Crafts Fair, is back and in person this year! Join the fun with local Maine makers and support your community. Hosted by the Parent Teacher Club (PTC), this will be the Bazaar's 9th year and we are excited to bring local artisans and shoppers together. Stay tuned for further info here and be sure to check this page as we get closer to the event for a list of participating vendors. AND-Bring the family! This is an event for all, bring the kids for a holiday craft, coloring, and activities. Interested in being a vendor? Contact Lisa Carter for more information:
lisamcarter@gmail.com
Bring your best smile tomorrow, Wednesday, September 28th for Picture Day! Order forms are available in the office or pictures can be ordered online at
www.mylifetouch.com
with code EVTQMNWZ7
This Penobscot Pumpkin was planted by Ms. Lolar's class in June, in their Three Sisters of Indigenous America Garden. Mrs. Keane's class picked the pumpkin to be entered into a contest at the Common Ground Country Fair by our volunteer garden coordinator, Christina Lannan. They received first place! The Three Sisters crops that Ms. Lolar's class planted were Penobscot Pumpkin, Norridgewock Beans, and Abenaki Rose Corn.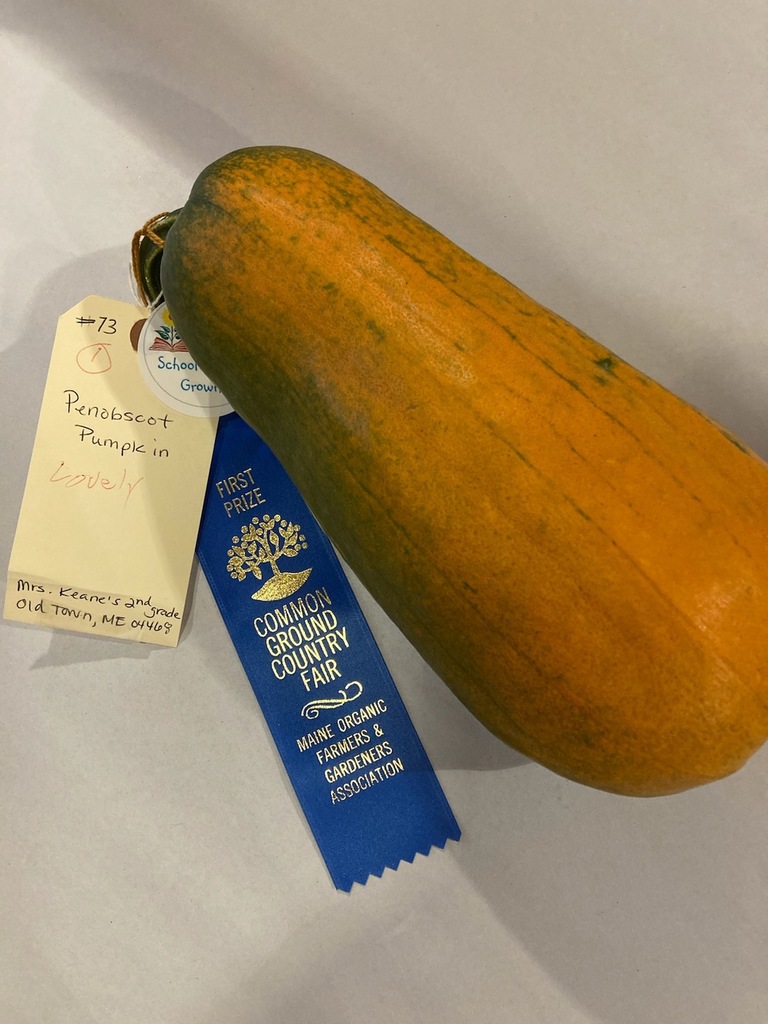 Third graders explored kinetic drawing in the Art Studio today.
This Friday, September 23rd is our first RSU #34 PreK to 12 Spirit Day! Dress in your RSU #34, school, coyote, or green and white gear to celebrate our schools and community! Participants are encouraged to donate $1 to the RSU #34 Children's Fund, but this is not required.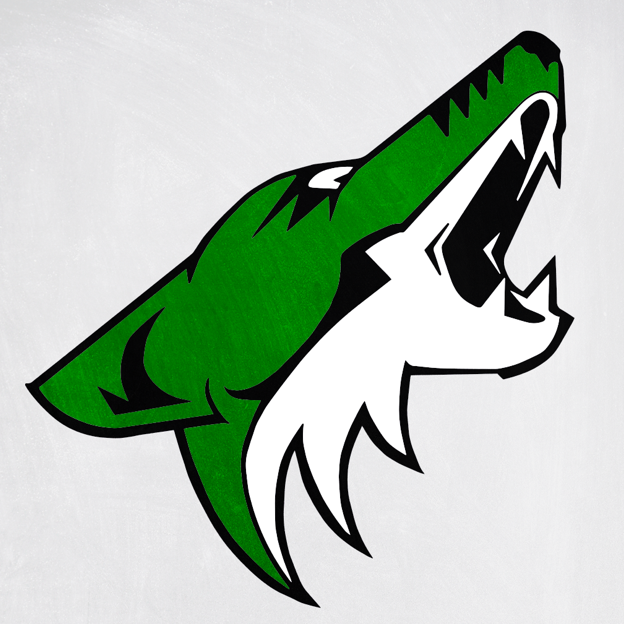 We are excited to add Spanish lessons to our K-2 curriculum year. We are also weaving in Spanish to other parts of our school. For example, we started a school wide Spanish Word of the Week. This week's word? La manzana! 🍎
We had a beautiful morning for our first walk to school! Join us at 7:05am at Perkins Avenue Park on the following Fridays: September 23, October 14 and 28, November 10 (a Thursday with no school Friday) and 18, and December 2. RSVP in the events section of our Facebook page for automatic reminders.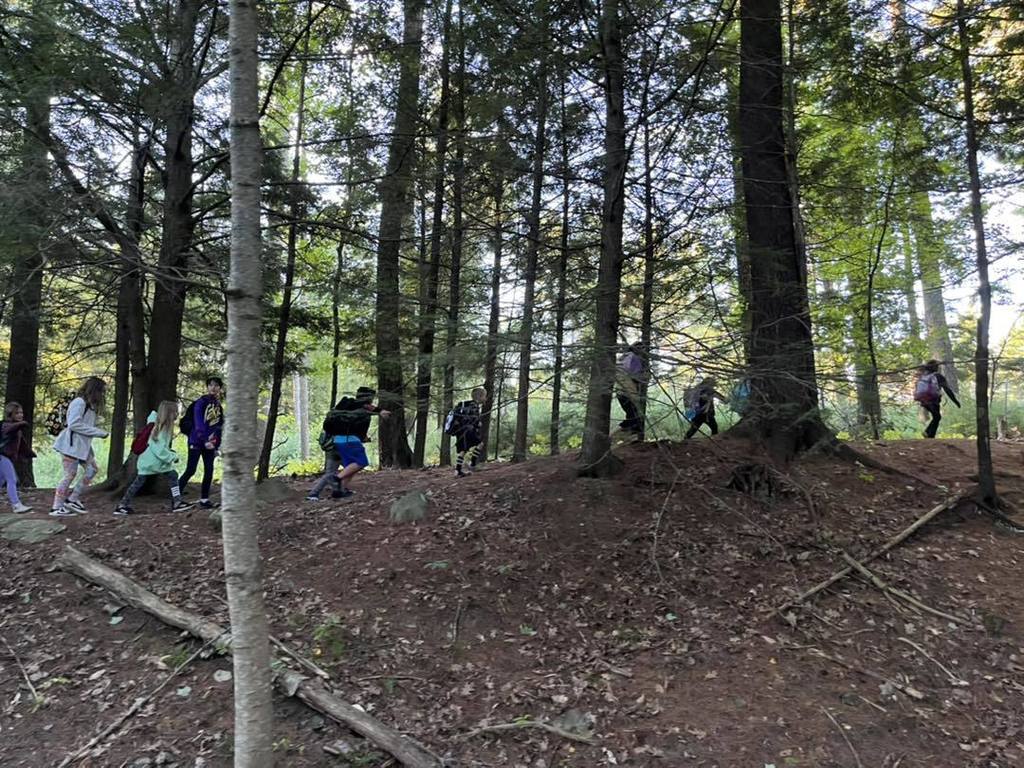 September 17th is Constitution Day. Here are two examples of activities from first grade and fifth grade which teach about this day in developmentally appropriate ways. First grade read a mini book about Constitution Day and wrote their own law. Fifth grade learned about the Constitution and created their own classroom versions.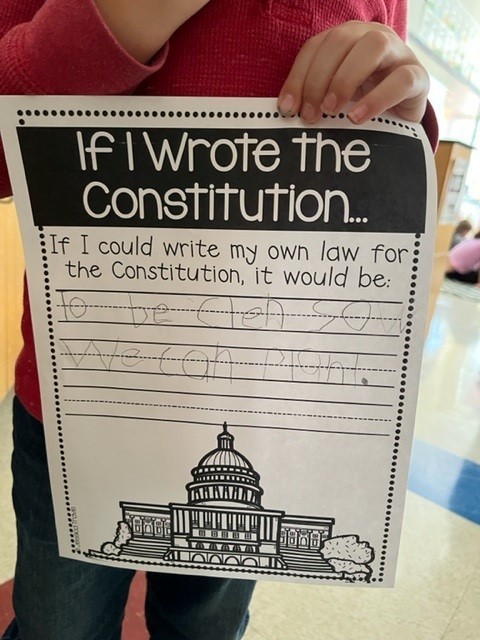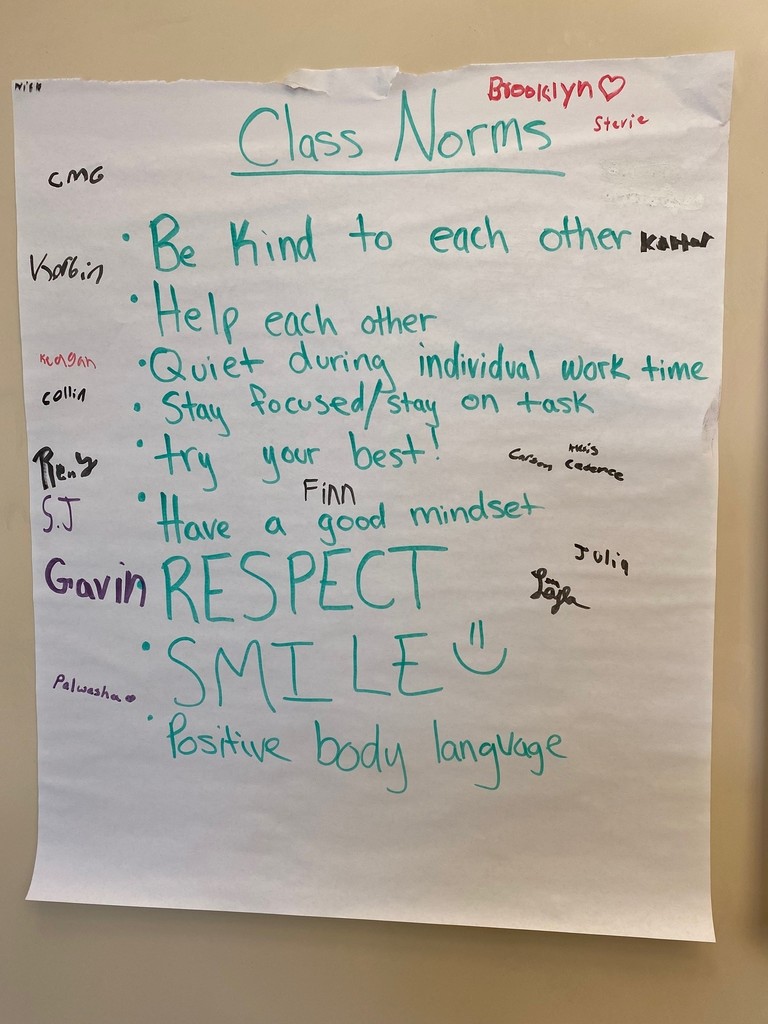 Today was Dot Day, a day celebrating encouraging students to find their own creativity! Classes listened to Peter Reynolds' book The Dot and created their own dots.
https://www.internationaldotday.org/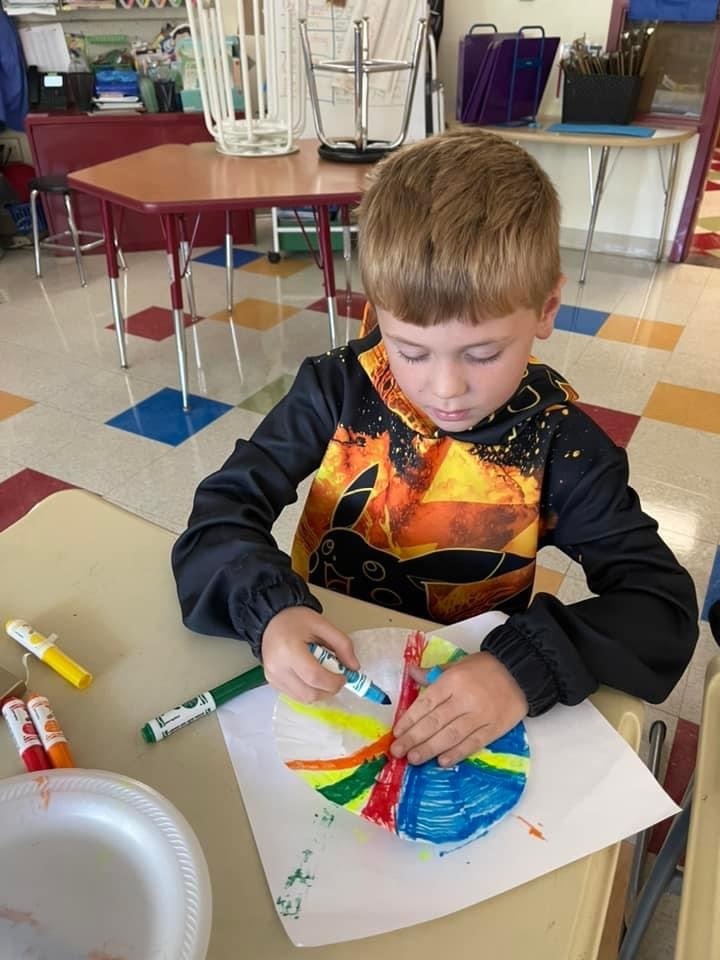 Yesterday, we had Jim and Jerry from David French Music visit OTES to demonstrate band instruments. Our 4th, and some new 5th, graders laughed a lot and and were very enthusiastic about starting band this year!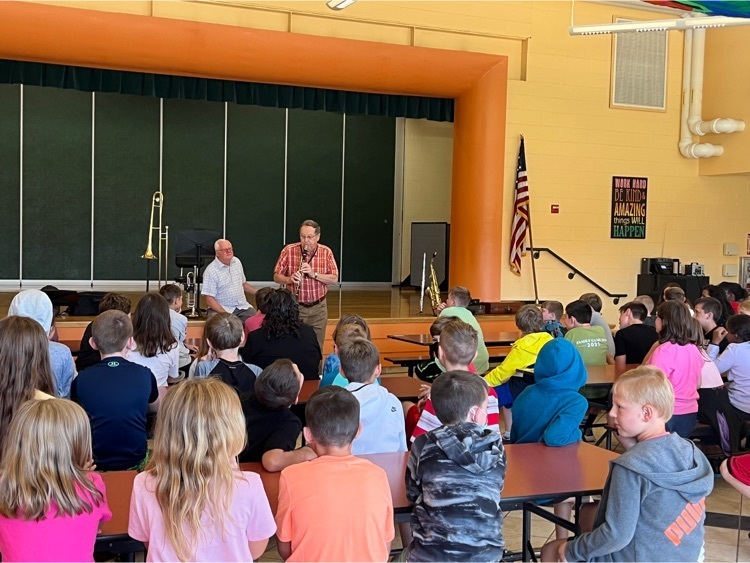 Our fifth graders are choosing happy in PE!