We have a busy two days! Today, Thursday, November 17th our Resource Center is open from 2:30-4:00pm. Tonight, from 5:00-6:30pm is our free Literacy Night family event. No need to RSVP, just come ready for some fun! Join us tomorrow, Friday, November 18th by 7:05am at Perkins Avenue Park to Walk to School. Also, remember it is an RSU #34 districtwide spirit day. Wear a shirt with a thankful or positive message and bring a non-perishable food donation for our Fill the Bus campaign!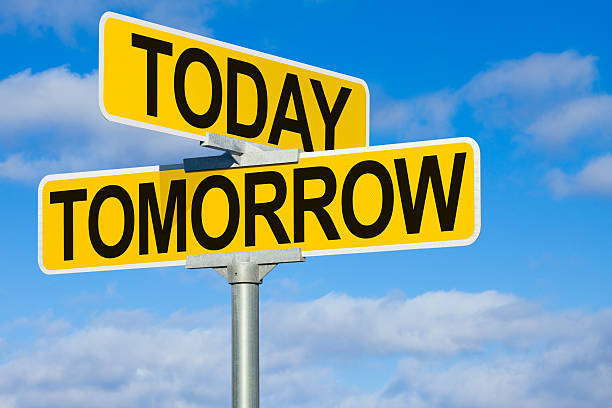 First snow smiles at OTES today!
Picture Retake Day is TOMORROW, Wednesday, November 16th. If your student had their picture taken and you would like retakes, please save your entire package and return it to school on retake day, Wednesday, November 16th. If your student missed picture day, you can also have a retake. Order online at
www.mylifetouch.com
using code EVT2TB34Q or paper order forms are available in the office. If your student had their picture taken, you like the image, and want to order the existing picture online, visit the same site (above) and use the specific Portrait ID and Access Code from your student's empty picture envelope.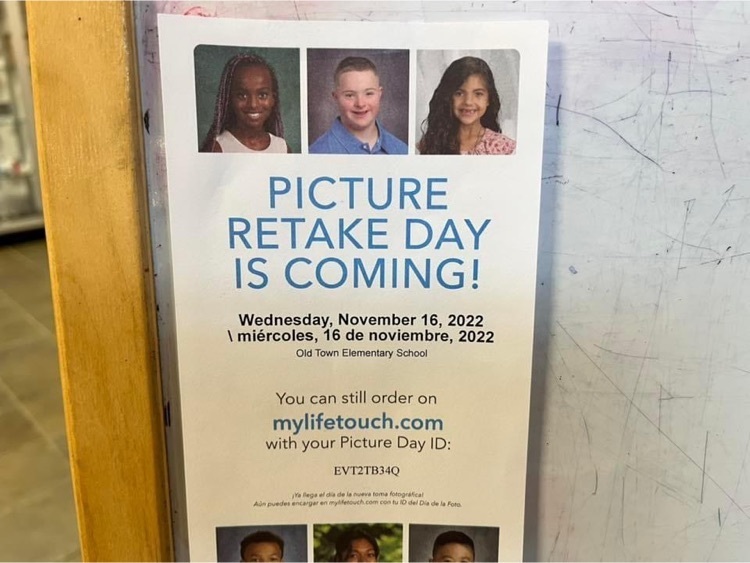 Starting to shop for those holiday meals? Make sure you download the free BoxTops app and choose Old Town Elementary. Then, easily scan print or digital receipts with your phone and your earnings come right to us! Just a few products can add up quickly and even a receipt with no BoxTops earns us and entry for a $500 prize. This is an easy way to support OTES with what you are already buying! Thank you!
This week, Mrs. Sullivan's fourth grade students welcomed Veterans Day speakers to their classroom. Pictured here are twin brothers, and former OTES students, Aaron and Jordan Pinkham. Aaron is an Air National Guard pilot. Jordan is a Marine Corps Veteran, works as a firefighter in Milford, and serves in the Air Guard refueling planes. Thank you to all veterans for their service!
A reminder that there is no school tomorrow, Friday, November 11th in honor of Veterans Day. Mrs. Larrabee's third grade observed the holiday by reading about and creating their own White Table display.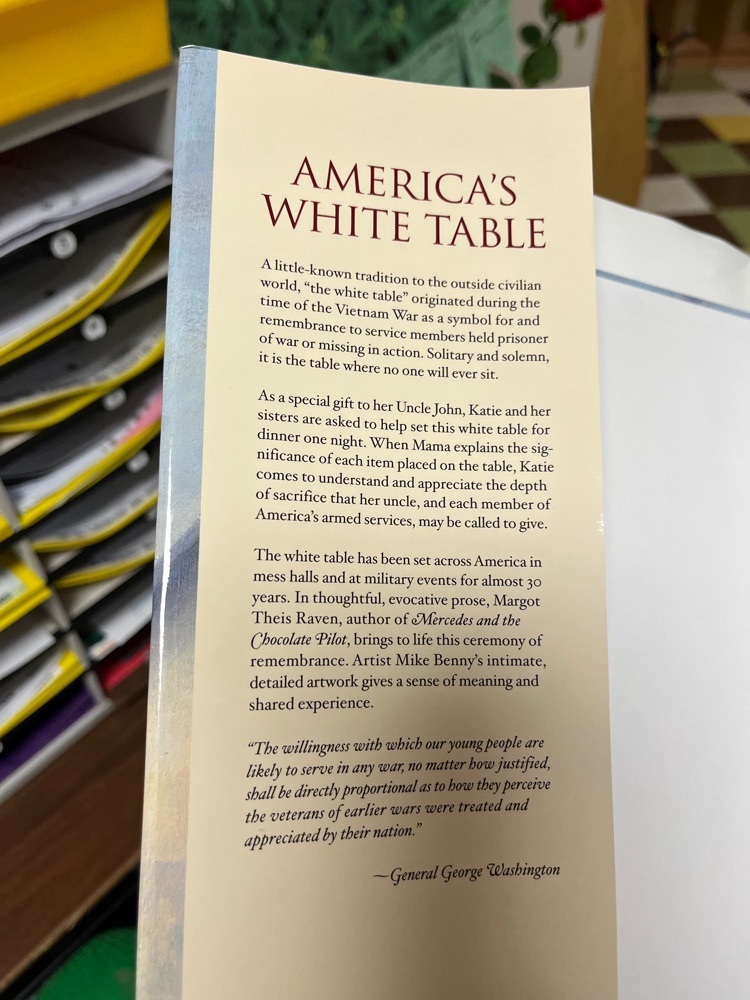 We know tomorrow is Thursday, but we are walking to school because there is no school on Friday. Join us at Perkins Avenue Park by 7:05am!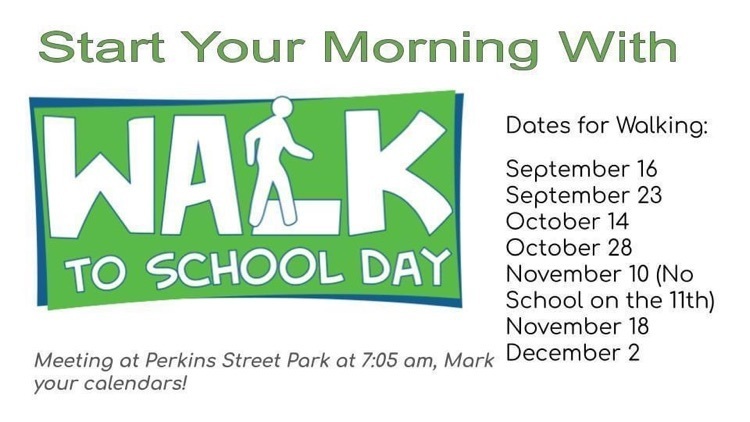 As part of their Africa study, Mrs. Beaton's students wrote their names in hieroglyphs and created self portrait profiles in the style of ancient Egyptian art.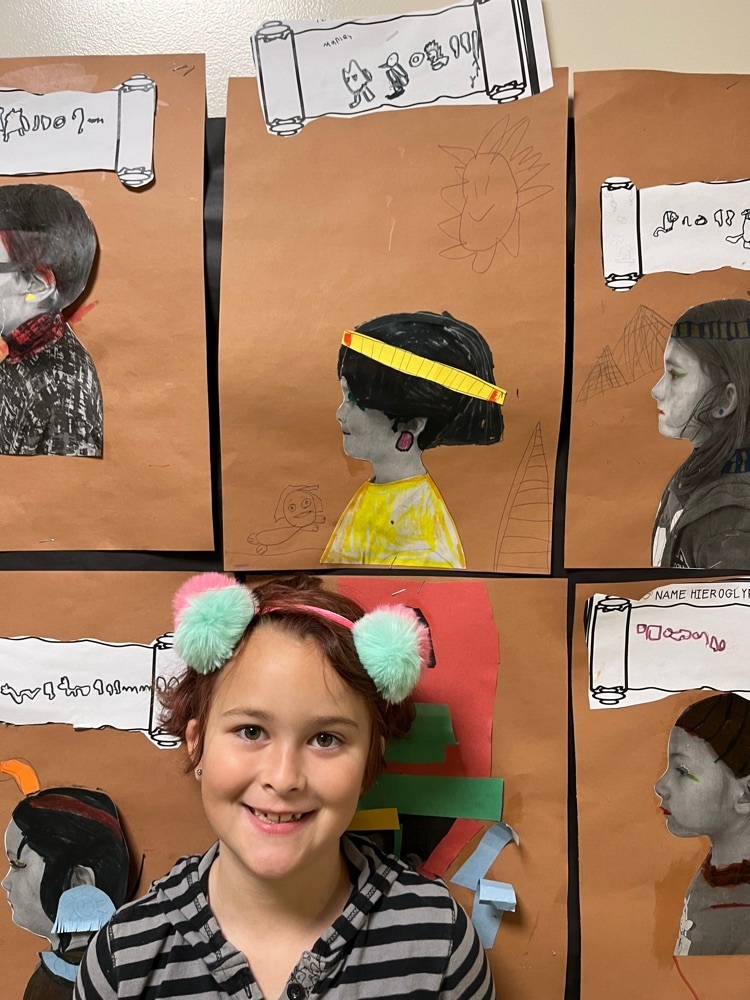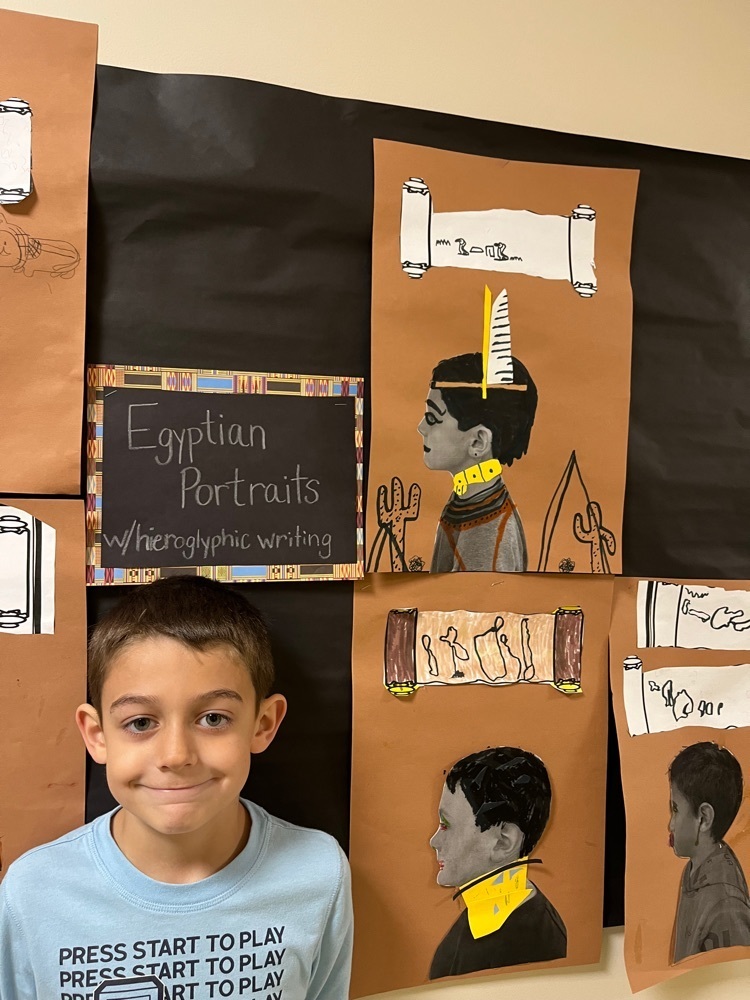 MENU CHANGE: Wednesday, November 9th will be ham and cheese sandwich not crispy chicken sandwich.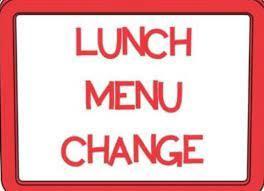 Here is one last chance to share your thoughts on the RSU #34 elementary level priorities via our online survey. We invite you to fill out this 5 question form:
https://forms.gle/jDBMTuE4Nq5pmpB28
What a beautiful Monday morning at OTES!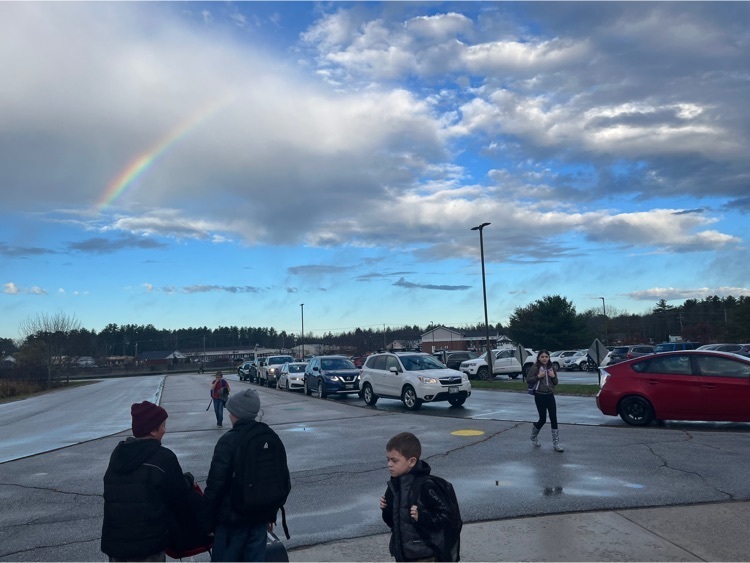 A few of our fifth graders joined OTHS Key Club members at the Old Town Public Safety Building to plant tulip bulbs for the Yellow Tulip "Smash the Stigma" project to bring hope to others. Yellow tulips will also be planted around the OTES roadside sign and other community locations.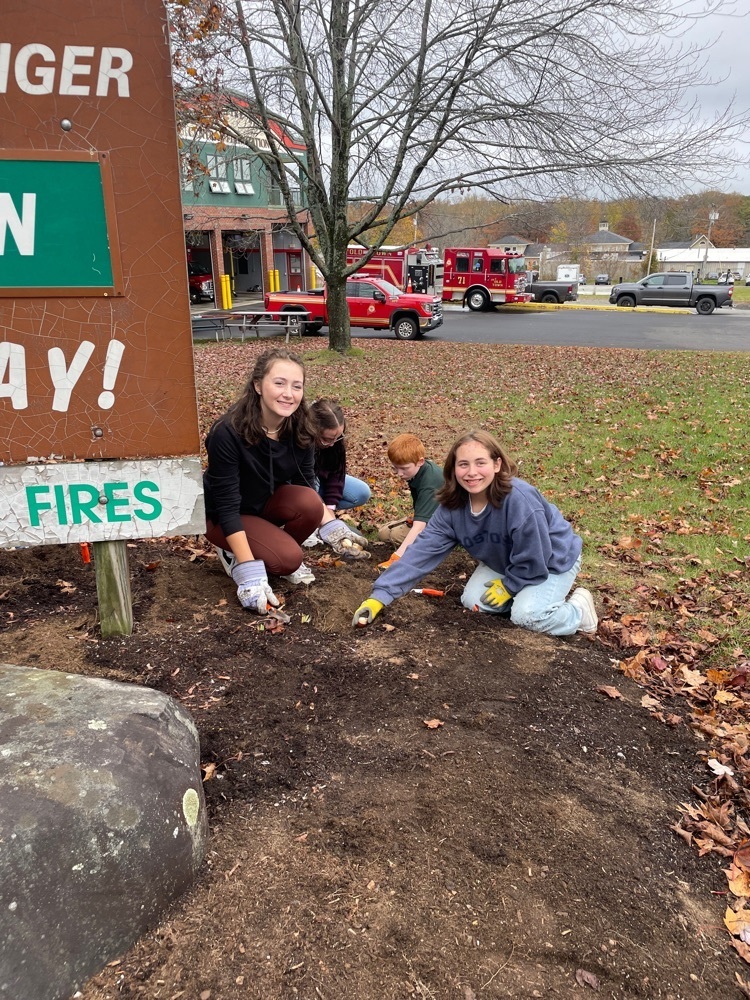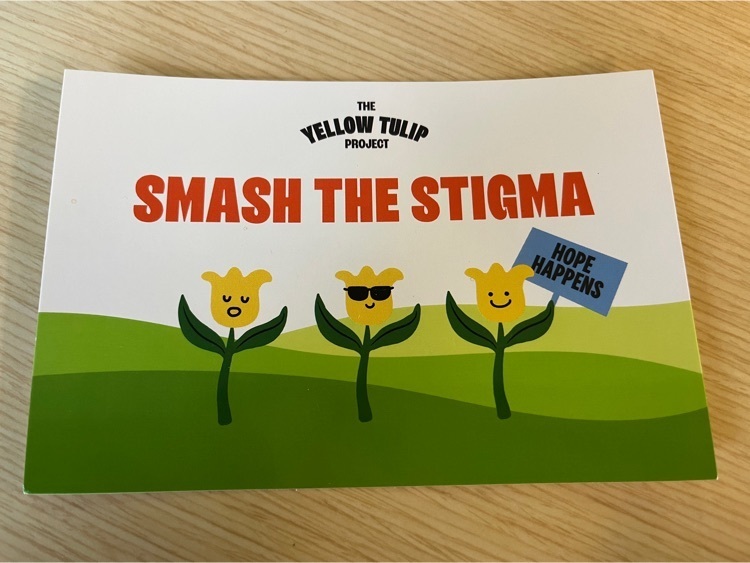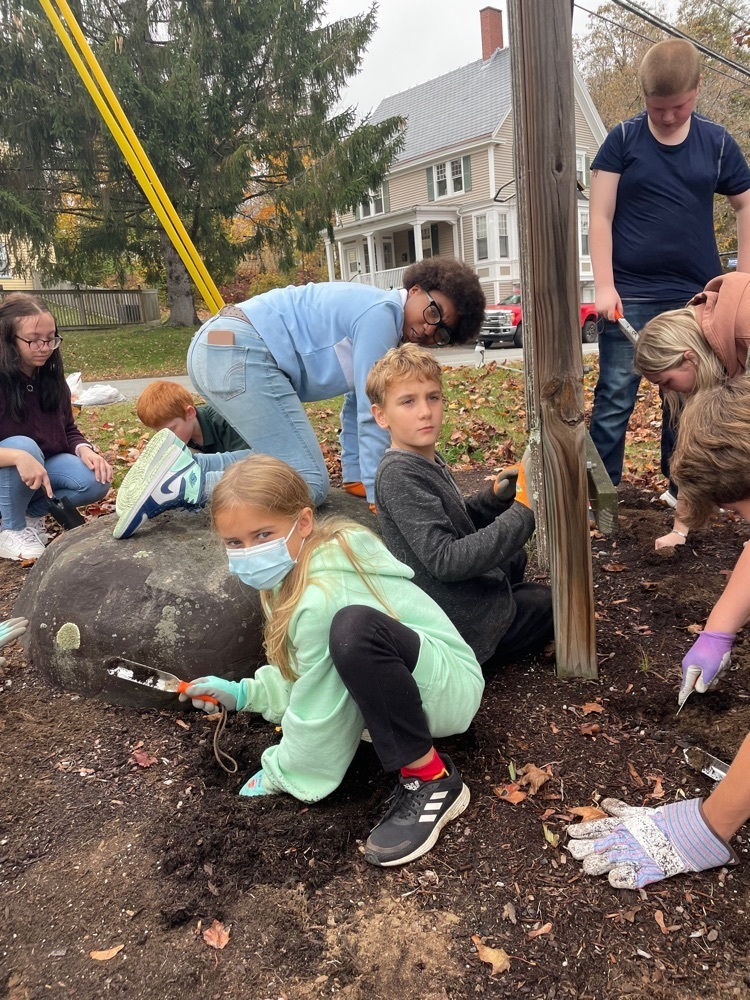 Due to circumstances beyond our control, the OTES Day of Welcome has been postponed until Friday, December 2nd. Students are always welcome to wear their community color, but we will not be celebrating tomorrow. Each day we focus on making all people feel safe, welcome, and respected, but this celebratory day will take place next month.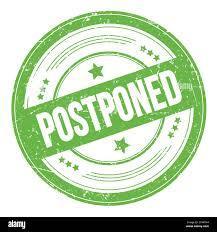 5th graders and LMS students participated in our "Big Read" project, all reading "When Stars are Scattered during the month of September. Last week, Omar Mohamed, the co-author with Victoria Jamieson who 5th graders met a couple weeks ago, and who the story was actually about, visited our school and spoke to students. 5th graders were star-struck as the main character of the book they've been collectively reading during library class, spoke to them about his experiences as a young refugee from Somalia who lived in a refugee camp in Kenya with his young brother for over 9 years. Students have been moved by this riveting story and were eager to ask him questions about the book they've loved reading. It was definitely a presentation these 5th graders will remember! As a 5th grade class, along with staff, we raised $275 to present to Omar for his non-profit organization, Refugee Stong. He said with our donation, we will be able to sponsor 2,750 students to attend school in the refugee camp, helping to buy uniforms, backpacks, pencils, paper and books.Thanks to the PTC for funding Omar's trip to Old Town and LMS Student Council for funding his presentation!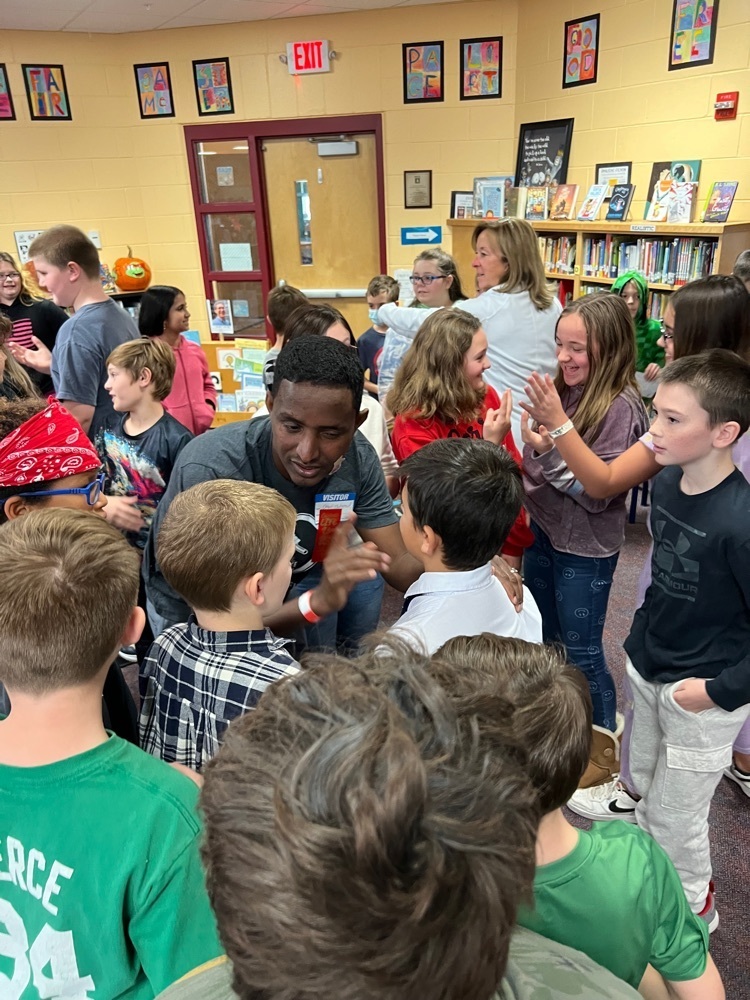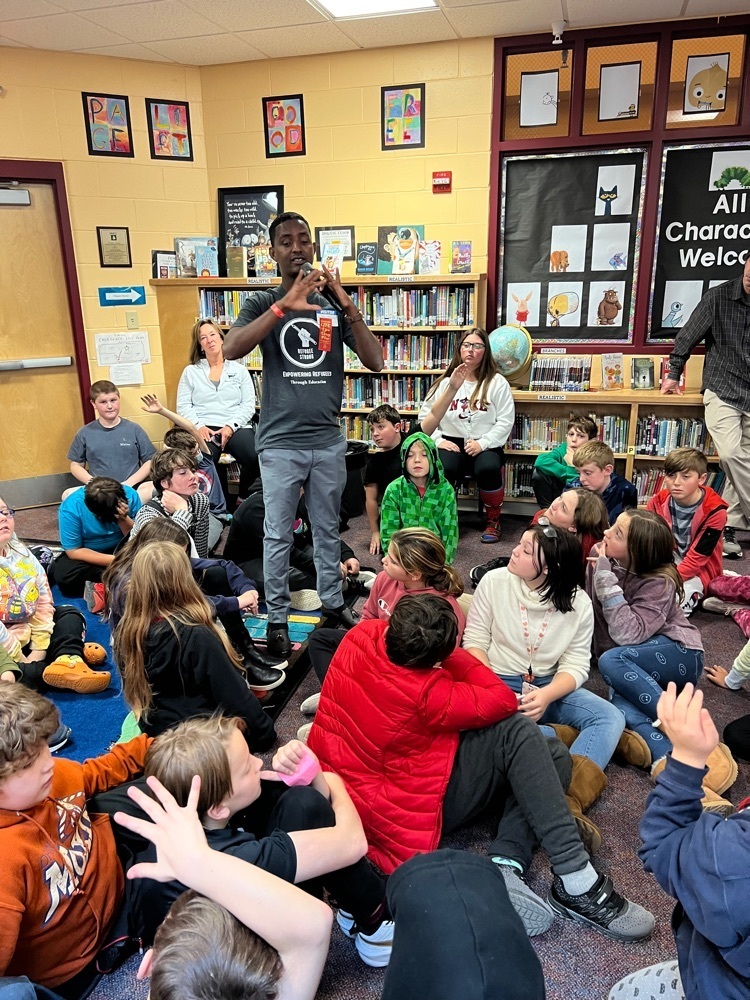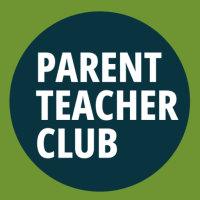 School Community Coordinator, Jenn Goodwin, along with Dr. Tuell and Mrs. Mitchell, recently visited downtown Old Town business Pastries de'Amor to accept a $500 donation to our Resource Center and Learning Garden. We may have sampled some treats as well! Pastries de'Amor hosted a Multicultural Festival this summer and we were the lucky beneficiaries of the 50-50 raffle proceeds and other collected donations. A huge thank you to this local business and our greater community!
Fundraiser orders are in! If you had your fundraiser shipped to OTES, it will be sent home with your student, with the exception of kindergartners, today or tomorrow. Kindergarten families, you can come pick up your order or call the office at 207-827-1544 and let us know it is OK to send the order home with your student. Thank you again for supporting OTES!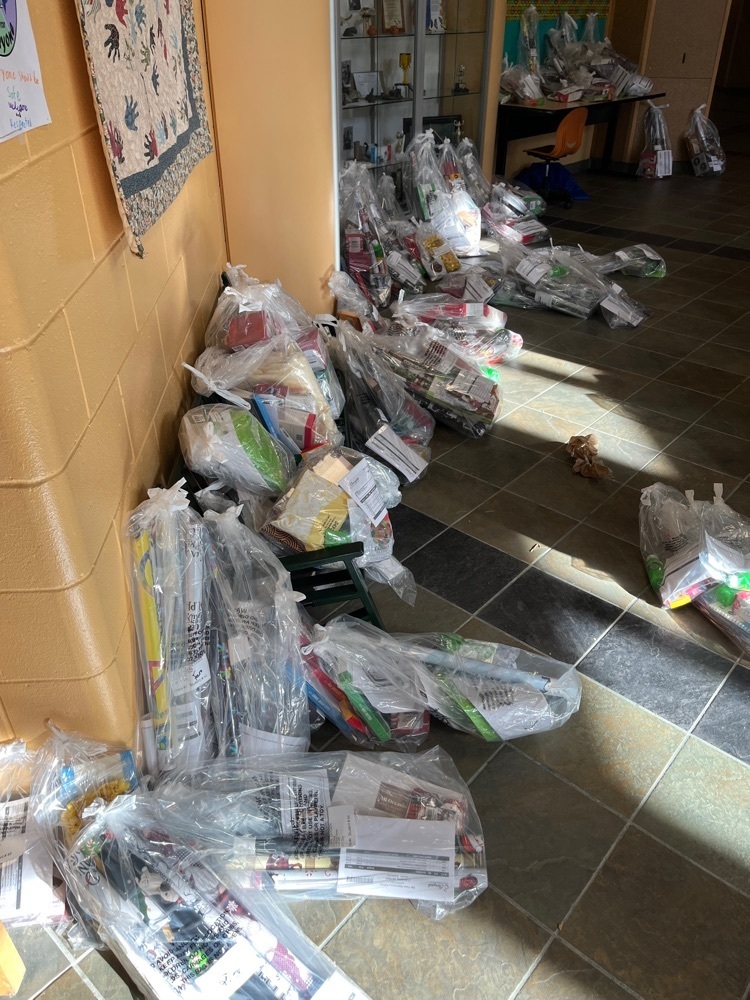 First graders explored pumpkins and predicted how many seeds they would find inside.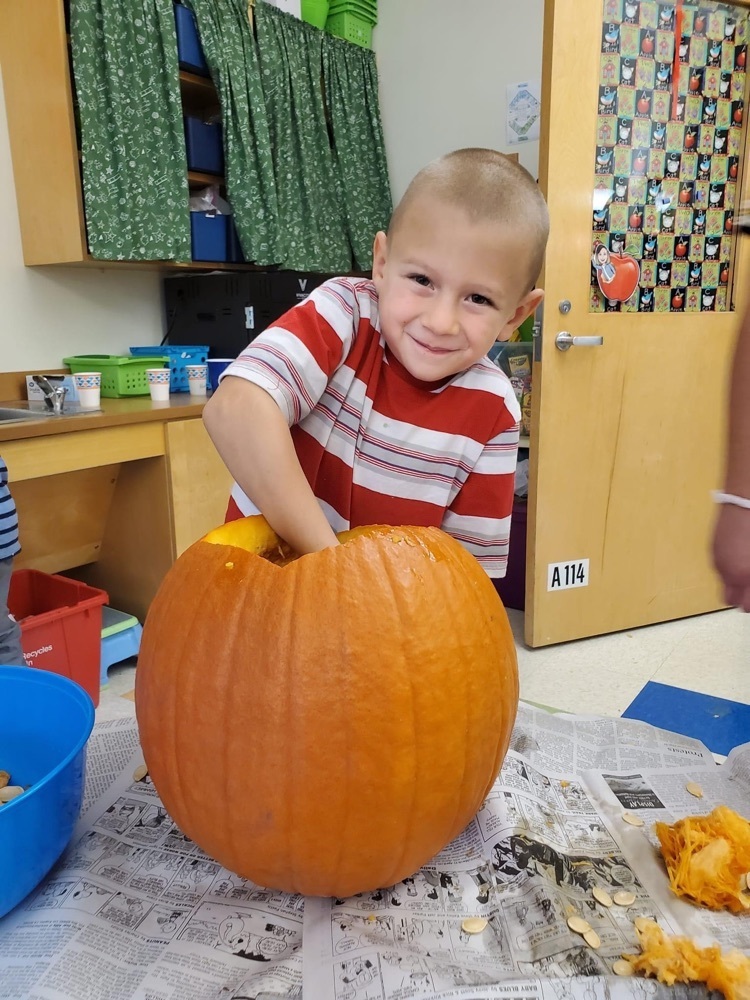 Staff and students alike worked on Tim Burton style self portraits this month.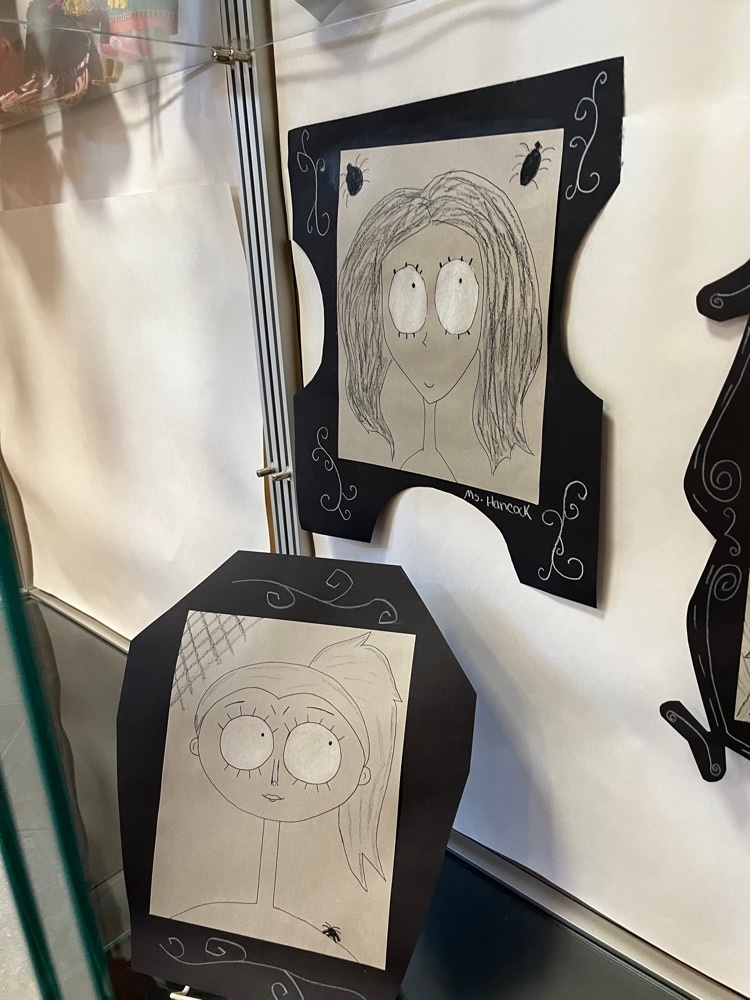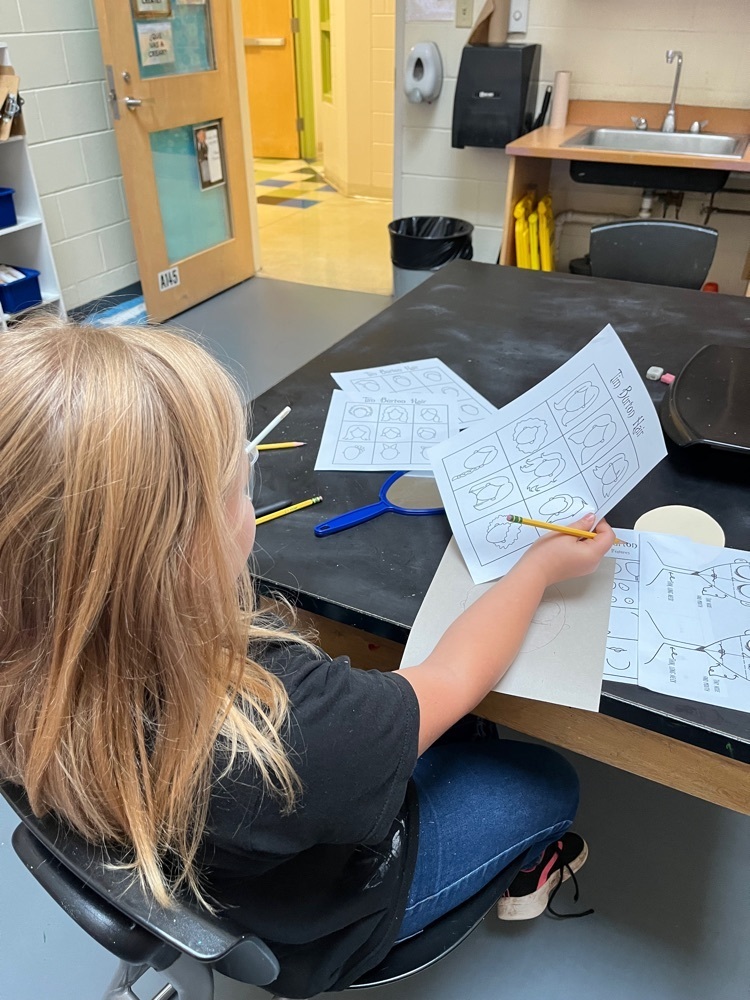 Here is the November lunch menu.