Greetings from Old Town High School!
I hope you all had a great summer. The faculty, staff, and administration at Old Town High School are very excited about the upcoming school year. Like every summer before this one, the summer days have come and gone much too quickly. Our custodial staff is currently in the process of cleaning the entire building and finishing up some minor repairs. The school will look great for day one, as it always does. This summer, we had no major renovations to the building, but we did refresh some signage around our building and we made a minor adjustment to the entry of the school.
Our Freshman Orientation Day will be on Wednesday, August 28th and will be a half-day for grade 9 only. This day gives a chance for our newest high school students to become acquainted with the building, the teachers, and many of the nuances of high school life. They will run through an abbreviated schedule, take part in some planned activities, have lunch and by the end of their day it is our goal that they leave feeling very comfortable in their new surroundings. On Tuesday September 3rd, we will have our first full day for all students.
The first class at Old Town High School will begin at 8:30am this year. We are in hopes that this small change in our start time will not only allow some of our students to get a little bit more rest and arrive at school on time more consistently, but also provide another opportunity for students who need academic support to get it. Students who are attending the morning session of UTC will need to arrive earlier to catch the bus which departs at 8:05. Students who are looking for academic support or simply a quiet place to work before the school day begins can enter the building at 7:30am as usual.
As in years past, we continue to emphasize attendance as an important step for success at Old Town High School. The data proves time and again that students who are in attendance on time every day find success much more readily than students who are frequently absent or arrive at school late on a consistent basis. We feel that this is an important lesson for students to learn as they are building habits which are going to remain with them into post-secondary school, the military or the workforce. We will go over everything students need to know about attendance when we meet with classes during the first week of school. In addition, I will send an email home to parents as we get closer to the first day describing the procedures that you need to know for attendance purposes at OTHS.
Old Town High School will welcome three new teachers to our staff this year. Ms Heather Webb and Mr. Eric Dewley will be joining our English department and Ms. Lauren Swalec will be joining our math department. We are impressed with the knowledge, energy and passion that each of them will bring to our teaching staff. They are solid people and will be positive additions to an already talented staff of educators.
Our fall sports programs are gearing up for another exciting season, and we are super excited about our first home contests. We would love to see our community come out and support all of our Coyote teams. We encourage our students to take part in our wide variety of activities, whether it be one of our sixteen sports teams, our widely renowned band program, our JROTC battalion which regularly garners the "Honor Unit with Distinction" accolade, or our highly competitive Robotics team, there is something to offer everyone and involved students are better students.
We are looking forward to the 2019-2020 school year! We are proud of all that our school and our students have accomplished, yet we remain committed to working hard and improving every day. Best of Luck to all students in RSU 34 as we embark on a new and exciting school year.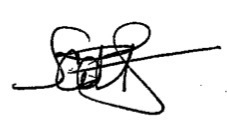 Scott W. Gordon
Principal