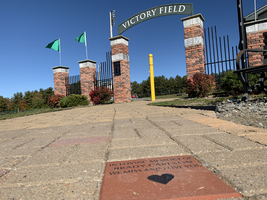 Pavers make great gifts to honor family and friends or for remembering those loved ones who have passed. 4x8 and 8x8 options provide the best space to immortalize your family member for all to see.Visit the Main office at OTHS for an order form or stop by an athletic event to check out the pavers leading up to the Victory Field enterance.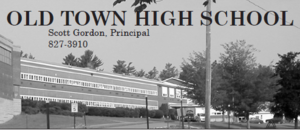 Greetings from Old Town High School!I hope you all had a great summer. The faculty, staff, and administration at Old Town High School are very excited about the upcoming school year. Like every summer before this one, the summer days have come and gone much too quickly. Our custodial staff is currently in the process of cleaning the entire building and finishing up som...
Each school year JROTC students select a Service Learning Project that is both useful and meaningful to the community. They often target outdoor projects in the spring which gives them the school year to plan, and also gets them out of the classroom after the winter months. Last year, students volunteered time to a spring cleanup project at Sarah's House. This year wit...