The next PTA meeting will be January 16th at 6pm.

LMS Winter Sports pictures will take place tomorrow, 1/3/19, during practices. Envelopes will passed out today during practice. Thank you!

Happy 2019 and welcome back! We are looking forward to seeing all of our students back at school tomorrow, 1/2/19.

About 20 of our 6th graders invited their parents in to share in the Gift of Reading celebration. Thank you to the families who were able to participate and kudos to the all the students who were brave enough to present to an audience of adults!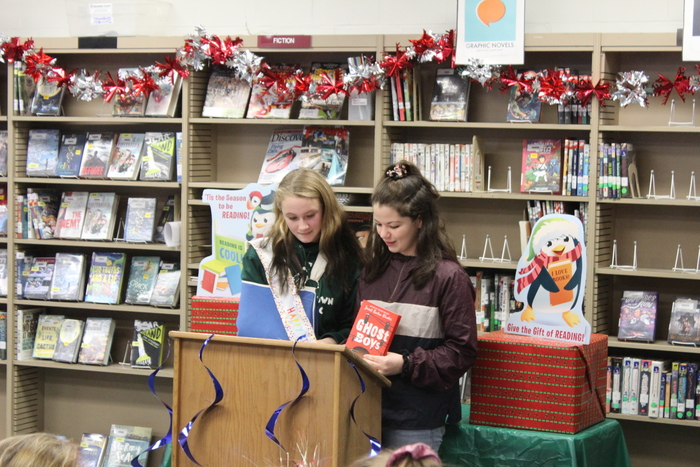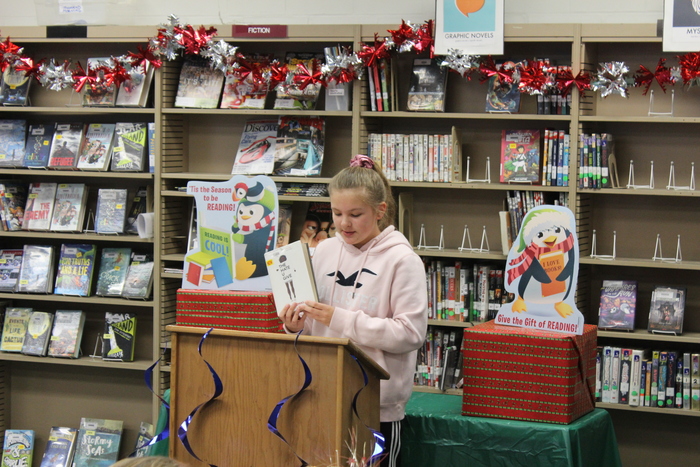 Mrs. Murchison used me on a ladder to demonstrate the coordinate grid as we plot points on the X and Y axis.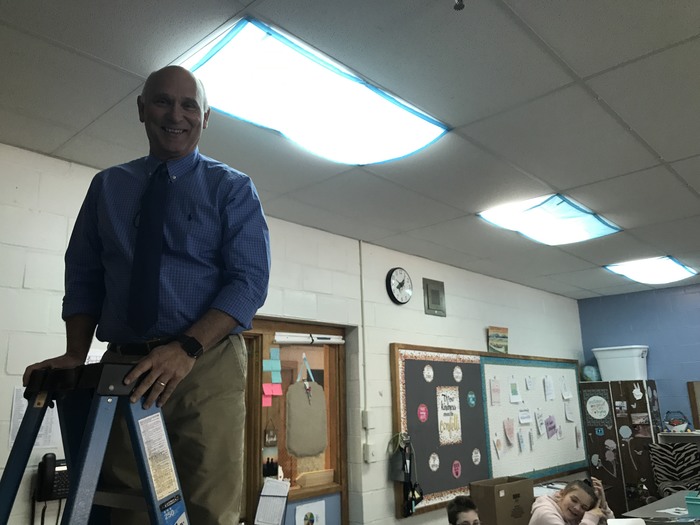 LMS Girls B-ball came up short against Hermon 43-36. Coach was impressed with the team's effort and is looking forward to great things after break. On the boys side, the Coyotes picked up their first win 52-42! Coach was very pleased with the teams performance. Way to Go LMS!

Bus 613, the Bradley bus, is running behind schedule this afternoon. Sorry for any inconvenience this may cause.

Today's Basketball games at Hermon will now be Thursday ,12/20 at Hermon Middle School, with girls game at 3:30 and boys 4:45.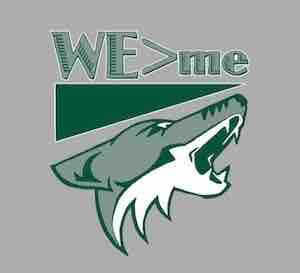 No school today, Monday, 12/17, due to inclement weather.

Ugly Sweater Dance 2018 coming to an end this evening, P/U at 8. Big thank you to DJ Keegan Plourde!


Builders club is collecting hats to donate to the Bangor Area Homeless Shelter and Old Town police department. Students made a colorful donation box that is outside the office. Please bring in new (scarfs and mittens accepted, too) or homemade hats by Friday, December 21st!

Dear RSU 34 Families, This is a reminder that our Resource Center will be open to families on December 20th from 2:30-4:00, school vacation is the following week. We are stocked with toilet paper, paper towels, soups, snacks, pasta, cereal and more. Our Community Coordinator has made herself available for that day if you are unable to make the hours but could utilize the resource center to help over the vacation. Please reach Jennifer Goodwin @ 827-2508, to set something up. We will be open again on January 3rd from 2:30-4:00.

Our 6th graders put on a play during Student-Led Conferences. We have some serious drama talent here at LMS! Looking forward to more productions ahead.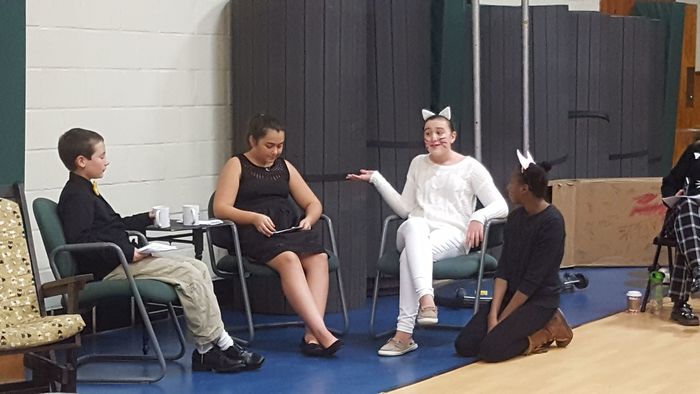 Trimester 1 Report Cards will be sent home with students tomorrow, Friday, 12/7. You will see a lot of blank spaces on the report and that's because it is a complete report of all classes and standards that your student will experience this year. Standards that do not contain a score are those that will be taught and/or assessed later in the year. Here is a helpful guide to interpreting the report card.
http://5il.co/4s7e

7th graders hone their public speaking skills with Mrs. Tuttle and Mr. McLaren.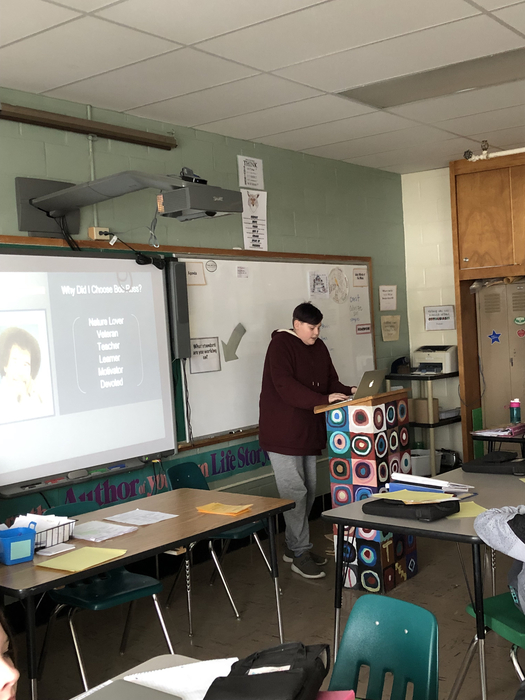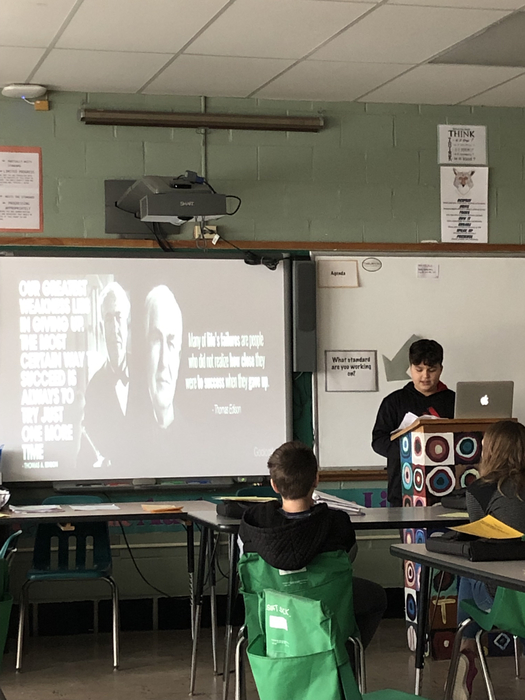 Great effort and energy yesterday from both basketball teams and cheerleaders in our home opener. All coaches were very proud of their teams! Go Coyotes!!!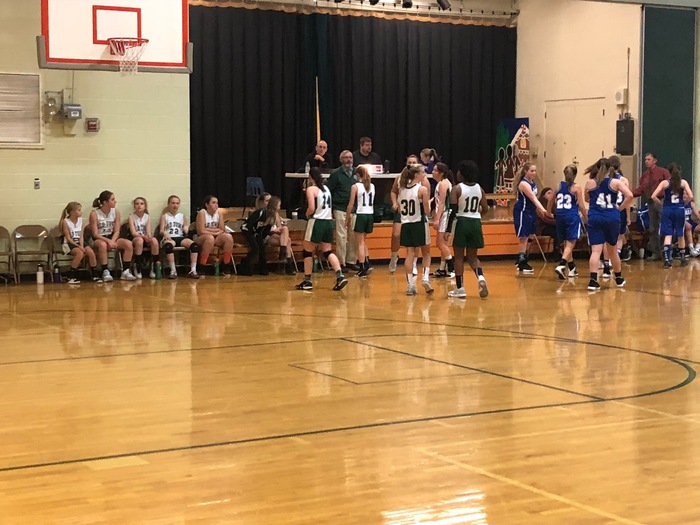 8th grade students wrote letters to experts inviting them to discuss issues that impact their generation. The University of Maine Climate Change Institute kindly accepted the invitation and shared information about their program and taught our students about climate change  

LMS Team RUSH hard at work on a Saturday morning selling tickets for raffle baskets. This project is to raise money for cancer research. The beautiful baskets are made by 8th grade students in art classes. We love to see our kids giving back!

Great concert last night and 1,202 items donated to the RSU 34 Resource Center