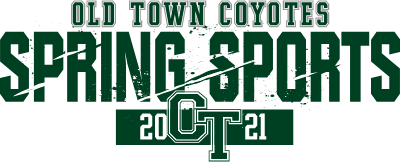 Spring Sports 2021:
Spring Sports Season is a go:
The state has released the guides for sports for the spring season and we are actively getting schedules set. At this point, a lot of questions have not been answered, and we are waiting regarding facility, concessions, spectator area, schedules, and length of the season.
What we do know:
· Spring Sports for OTHS will start on March 29th, 2021
o Tennis and Track will start full on this date
o Softball and Baseball will have arm conditioning during this week
§ (tryouts start April 5th week)
· We will have fans this season! We are in the process of designing our complex to support multiple different events. We will need everyone's support for this to be successful.
· Athletes, Coaches, and Fans will be required to wear masks and maintain a distance of 6 ft during all events – No exceptions.
· OTHS requires 1 physical on file for athletes in high school. This season we will accept Form C as adequate for physical due to high demand on medical providers, but we do recommend working to get a physical on file if possible.
· Paperwork that is needed for your athlete(s) is available on the OTHS website or at the front office of the high school.
What we are working on:
· Schedules for the season
· Bussing for our athletes
· Coaches Meetings
· Parent/Guardian Meetings for athletic programs – date/time - TBA