Revised Athletics for Feb. 25th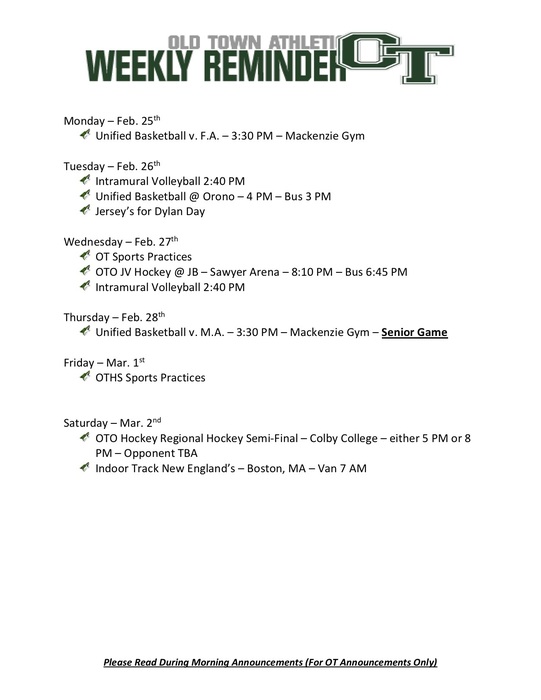 JV OTO Hockey is canceled today due to conflict with the rink schedule... makeup date is TBA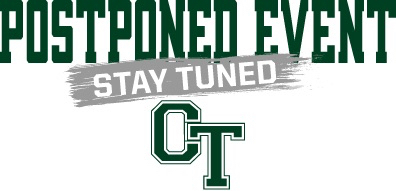 Today's scheduled Unified Basketball game has been moved to Monday, Feb. 25th at 3:30 PM
Preparing Students to be College Ready. For students in grades 9 - 11 Topics to include: -Reading results from the PSAT & how to prepare for the SAT -On-line HS classes through VHS -Early College Courses through the area Colleges Wednesday, February 27th @ 6:00 PM OTHS Cafe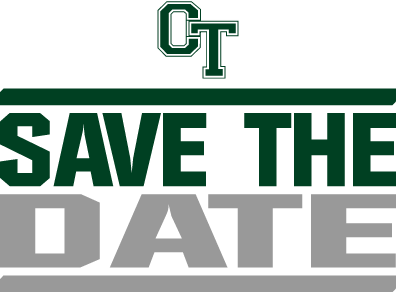 OTO Hockey lost again on the road to WW today 6-3... this moves the Black Bears to 13-5 and down to 3rd in heals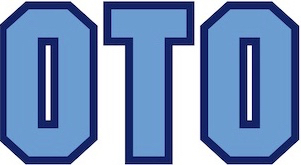 Flash Sale for the OTHS Sideline Store! Get your Coyote Gear! 4-days only

OT Girls Swim finishes the season today at the Girls State Swim meet - Girls finished 10th in the state lead by Teagan Blackie finished 2nd in the state in the diving competition! Great season ladies!

Girls basketball Quarter-Final game today - Girls lost 29-36 to the defending state champs Winslow - Girls and Coaching staff should be proud after the season they had and we hope for many more Cross Center appearances in the near future!

OT Boys Swim at UMaine - Boys places 10th in the state, Colin Rutherford finished 3rd 100 back stroke!

OTO Hockey in action for Senior Day v PI - Black Bears lost to a talented PI 6-3... thank you to all the Senior Players and Families for the years of dedication to the program! You will be missed!

Championship Weekend Update - Indoor Track at Bates - ton of great performances by the Coyotes - Girls Shot Put State Champ - E. Hargreaves - Boys 4x100 relay qualifies for New England's - 2 mile A. O'Meara podium - many more great performances!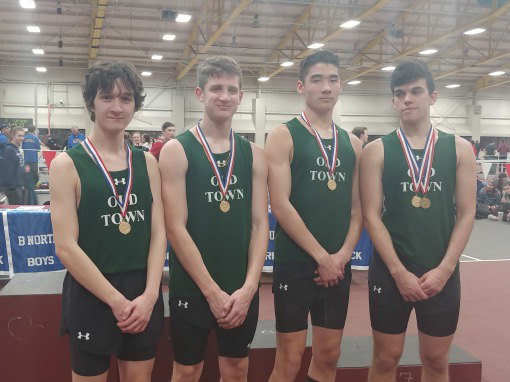 Good luck to all the OTHS students participating in regular season, regional, and state championships today! You make Coyote nation proud!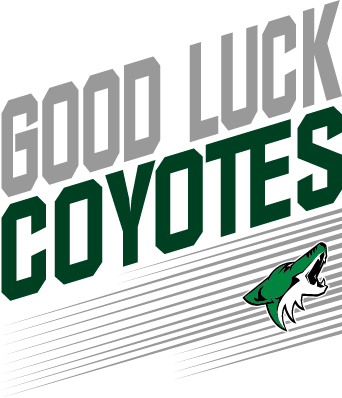 A little school wide recognition of clubs, activities, sports, and music before vacation at the 2019 Pep Rally! Congratulations to all the OTHS students who take the time to showcase our Coyote Pride!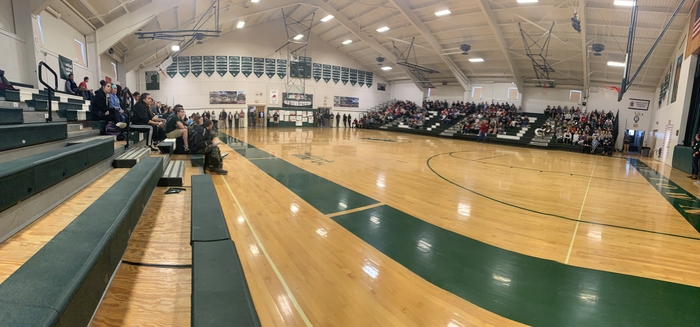 OTO hockey in action last night hosting the Crusaders of JB... OTO dropping it's first in conference loss 2-1 to JB... this moves them to 13-3 on the season, still in first place in the heals... next game is Saturday, Senior day v. PI at noon...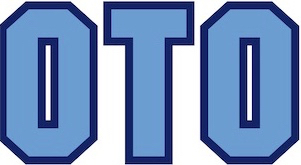 Unified Basketball at Mackenzie Gym v. ELL - still one of the greatest games to watch - Coyotes lost in the last seconds 72-74 as an unselfish act by C. Colson rebounding and giving the ball back to ELL unified player to score the go ahead points! Sometimes it not about the win!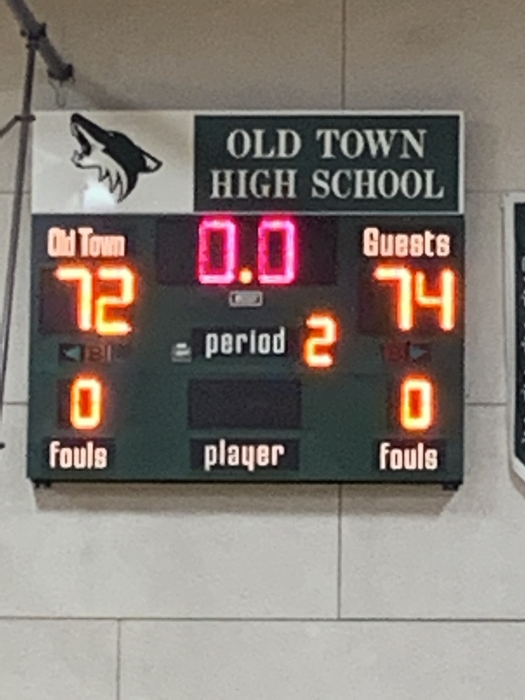 Tournament Schedule for the basketball fans! Or if you are looking for something to do, here is the schedule for the Cross Center

Boys basketball - This afternoon's team meeting is postponed.Rm 114 Thursday February 14th at 3:00 pm. Please bring all your basketball uniforms.There will be a meeting, after uniform collection, for all returning (2019-2020) players. We will be finished by 4:00 pm.

No school today, Wednesday Feb. 13th for RSU 34


It's Jazz Night at Leonard Middle School! Opening up is the Old Town HS Jazz Band! Great performances for the OT Jazz Band