JROTC Red Cross Blood Drive today at OTHS. Something to ponder.... How many Superintendents take time out of their ridiculously busy day to save a life?! Shout out to RSU 34 Superintendent Matthew Cyr for giving up some plasma and platelets. His blood type is "He B Positive." Thanks to Fox22 and WABI for stopping by for a visit. Great Job OT! We saved some lives today. Proud of you. Go Coyotes.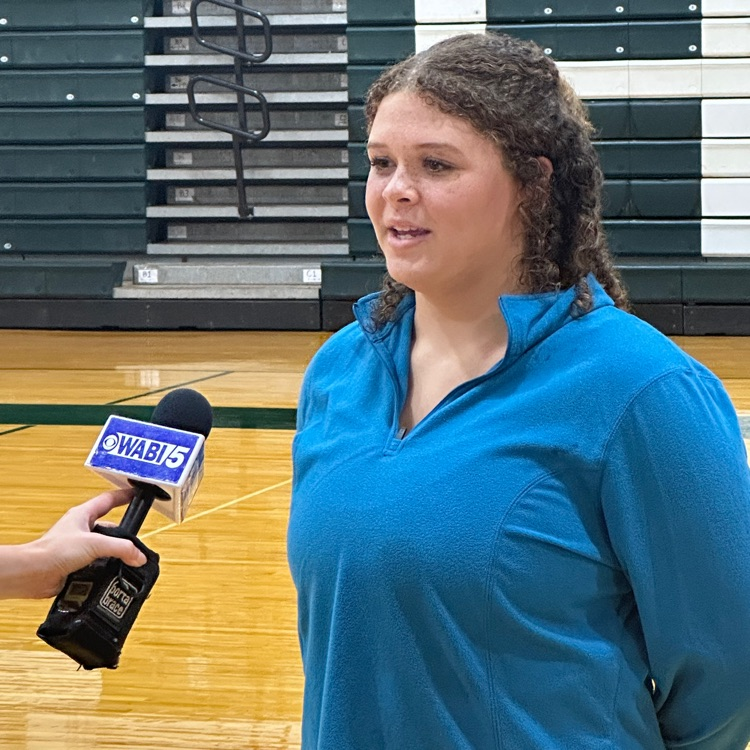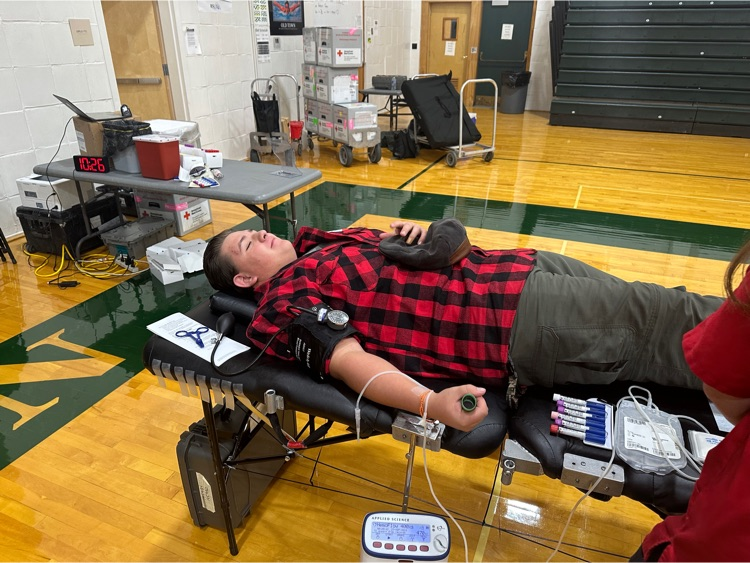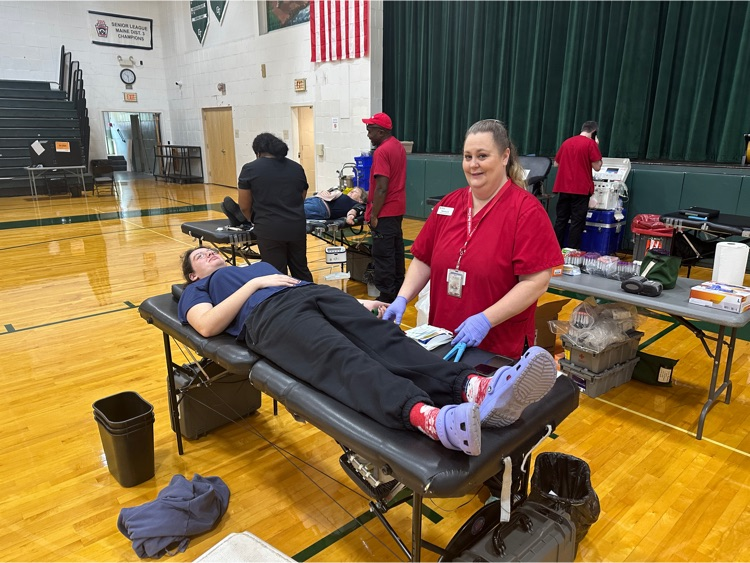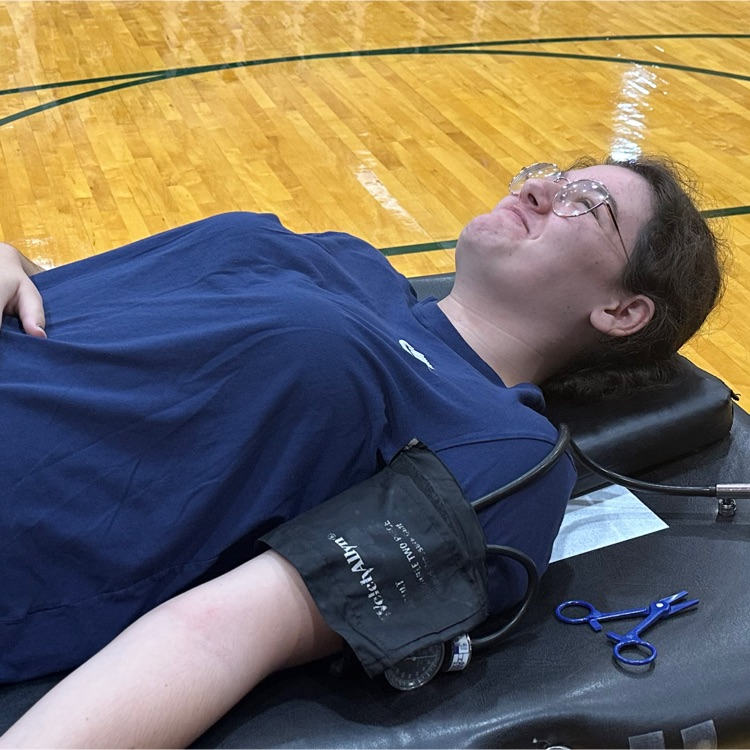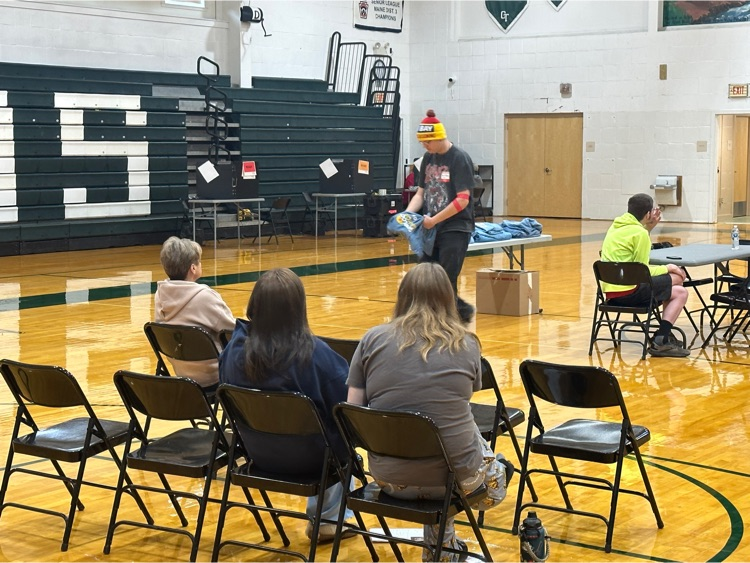 JROTC blood drive today! 8am to 1pm. MacKenzie Gymnasium Make your Wednesday super-meaningful. Give blood. Save a life. Go Coyotes.
Congratulations & Best of Luck to some of our band students! Joey Porter auditioned on Alto Saxophone and was accepted as a member of the University of Maine Symphonic Band. This is a group for very advanced instrumentalists. They meet two times per week and they will perform three concerts at the Collins Center at the University of Maine. They will also go on a five day tour of Maine during the month of March. Congratulations Joey! We also have four students who are trying out for Jazz All-State on October 13th at the University of Maine at Augusta. Best of Luck to: Ayla Lawrence - trumpet Morgan Davis - trumpet Tyler Priest - trombone Joey Porter - alto saxophone Go Coyotes!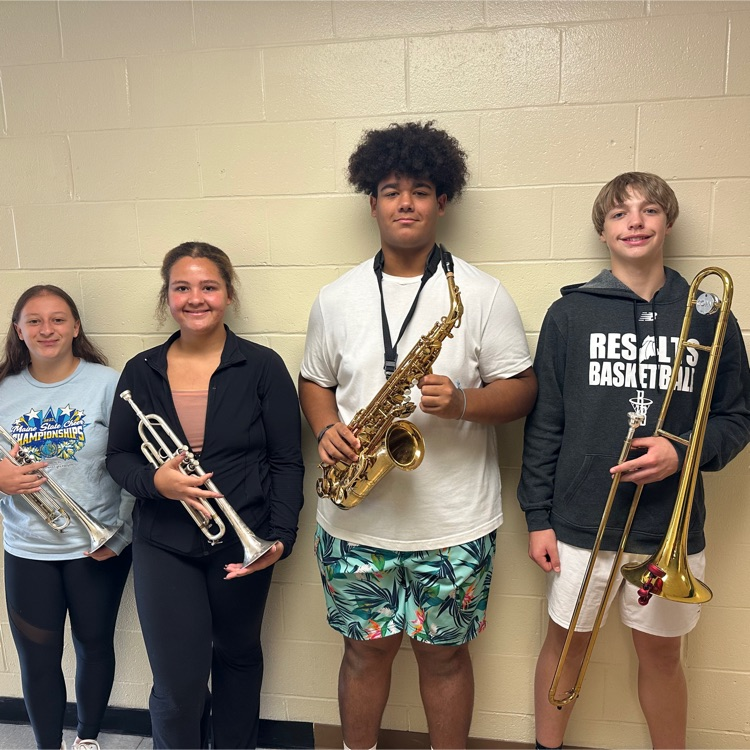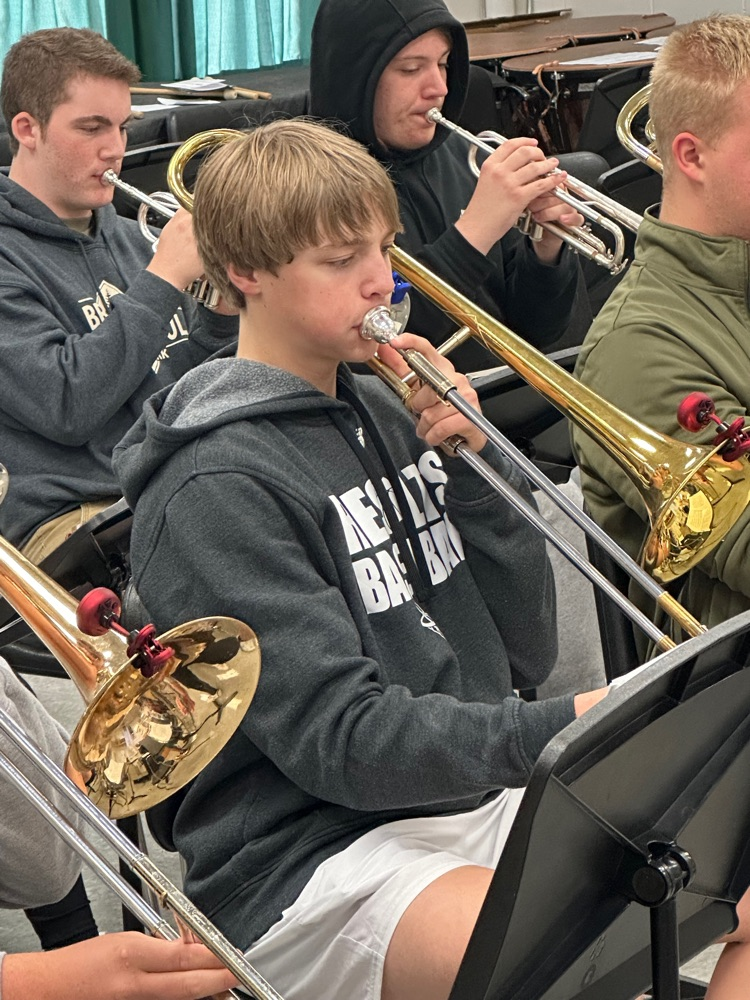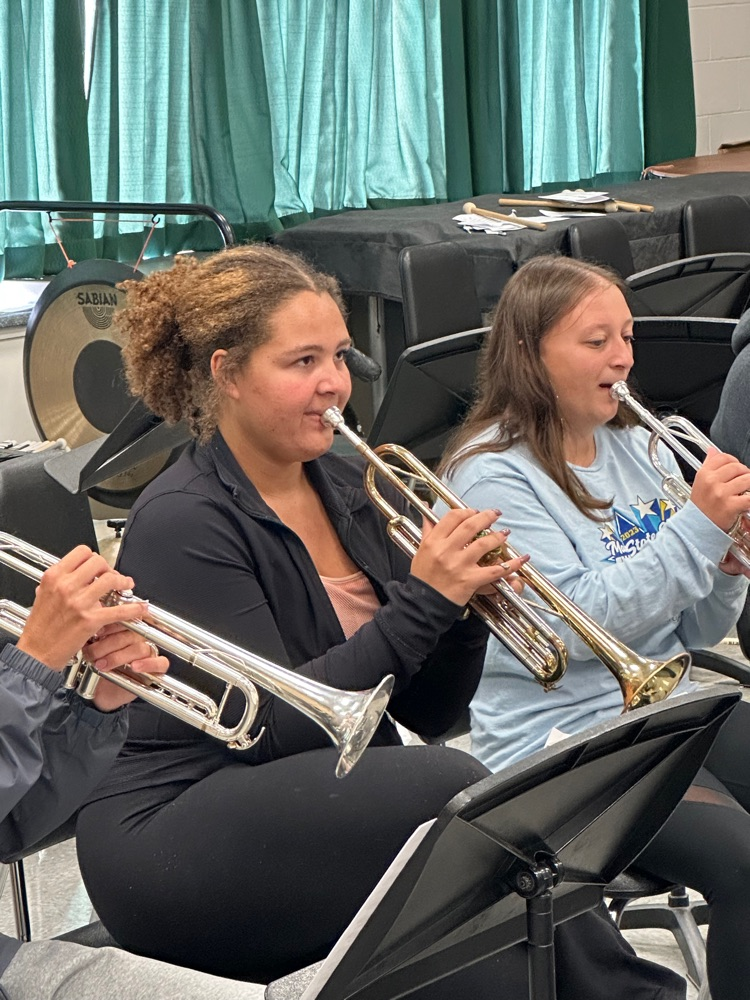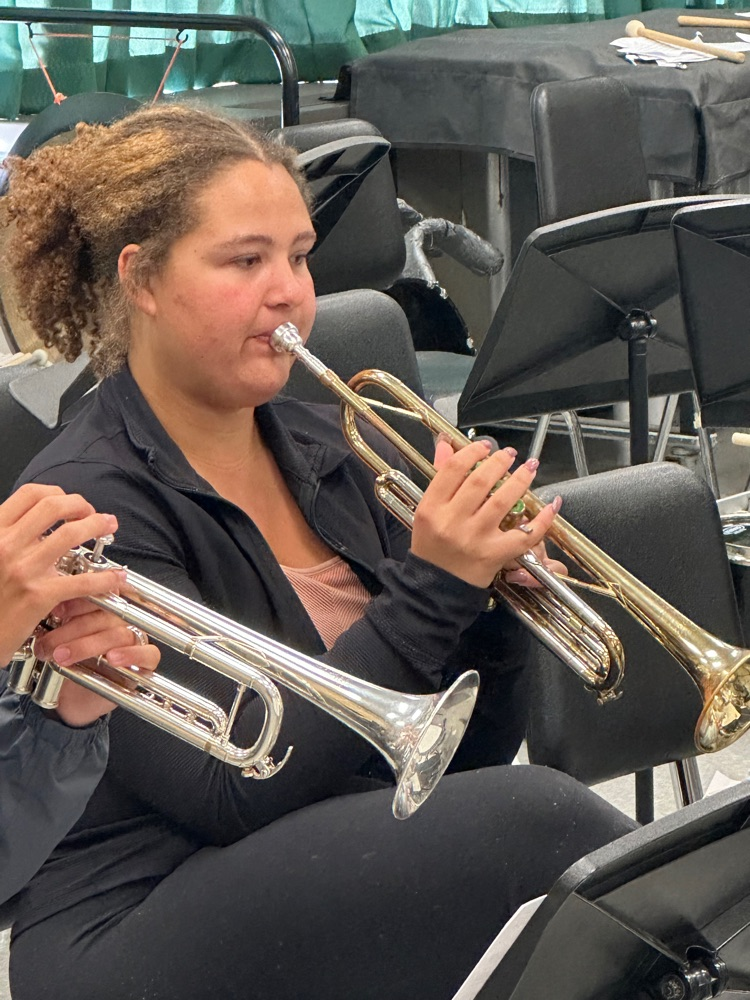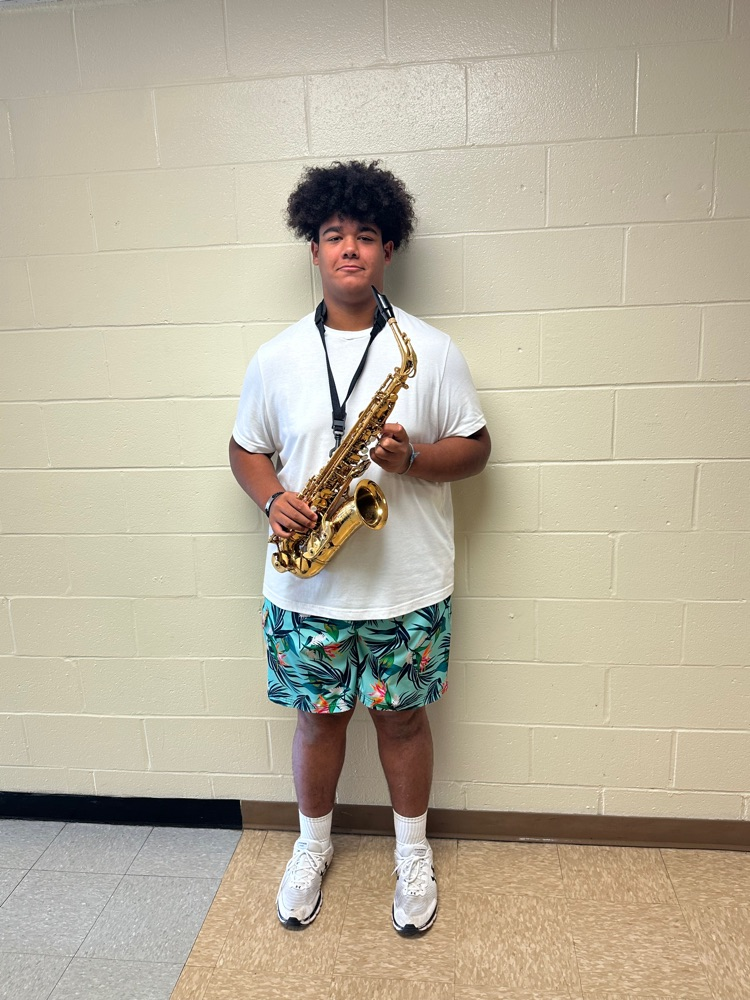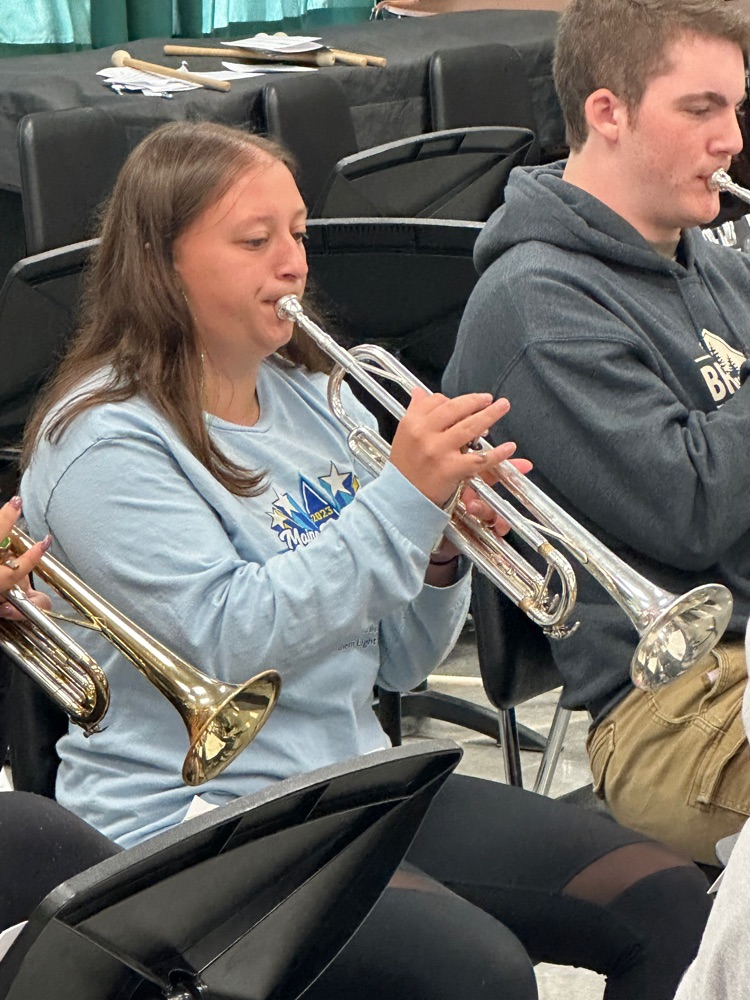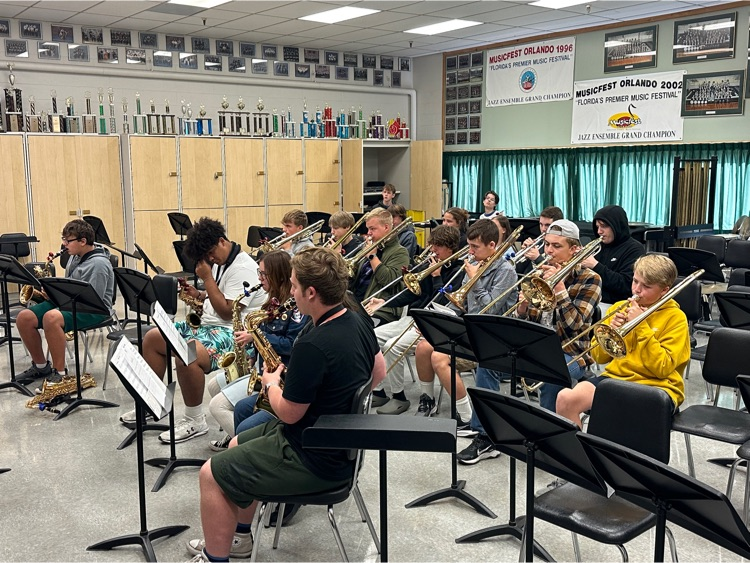 Did you know that a 2021 survey done by Thinx and PERIOD showed that 1 in 4 students have struggled to afford period products? At Old Town High School we want to end period stigma and protect educational time so the Equity Committee has provided free, high quality period products for our menstruating students in the bathrooms. Go Coyotes.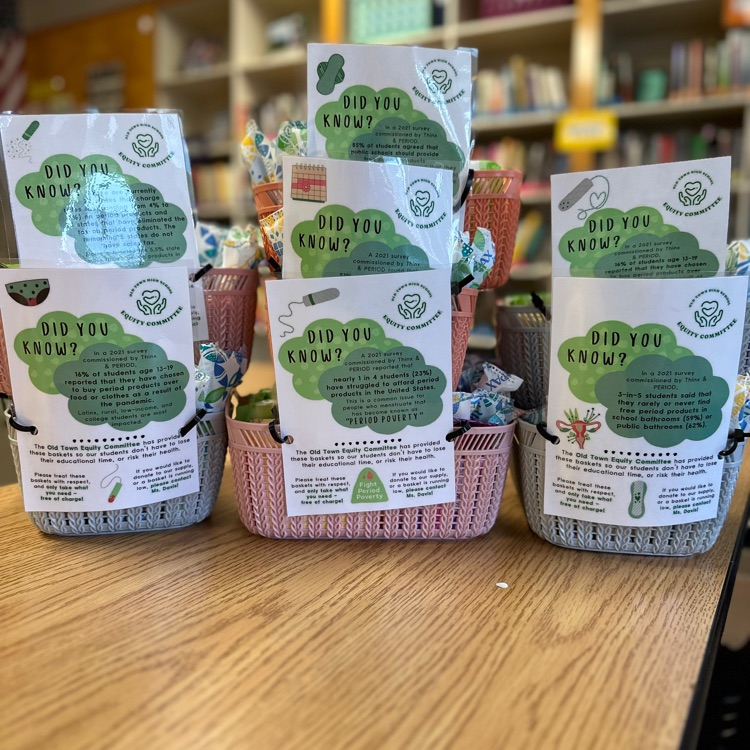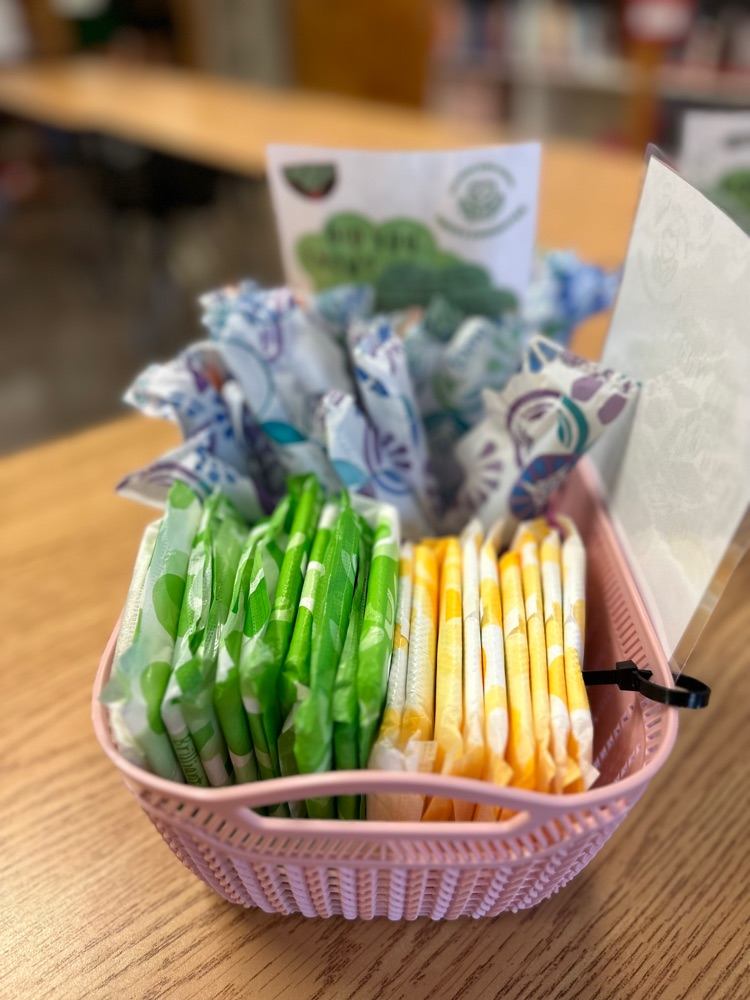 Hey!!!! No throwing paper airplanes in the hallway! Thanks to the creativity of Mr. Lindsey & Mr. Neely, this classic, yet simple childhood activity of aerodynamics using aerogami was made it into an experiment to collect data. The question was posed, "what kind of paper makes the best paper glider?" Students then controlled the experimental tests for paper size, plane design, and the person throwing the planes to isolate the effect of paper type. Anticipating variability, after throwing, students measured the distance thrown and then graphed the data as dot plots with averages and encountered the kind of thinking that needs to be done and the kind of claims that can be made when working with variability in the data. This should remind us all - learning can be fun!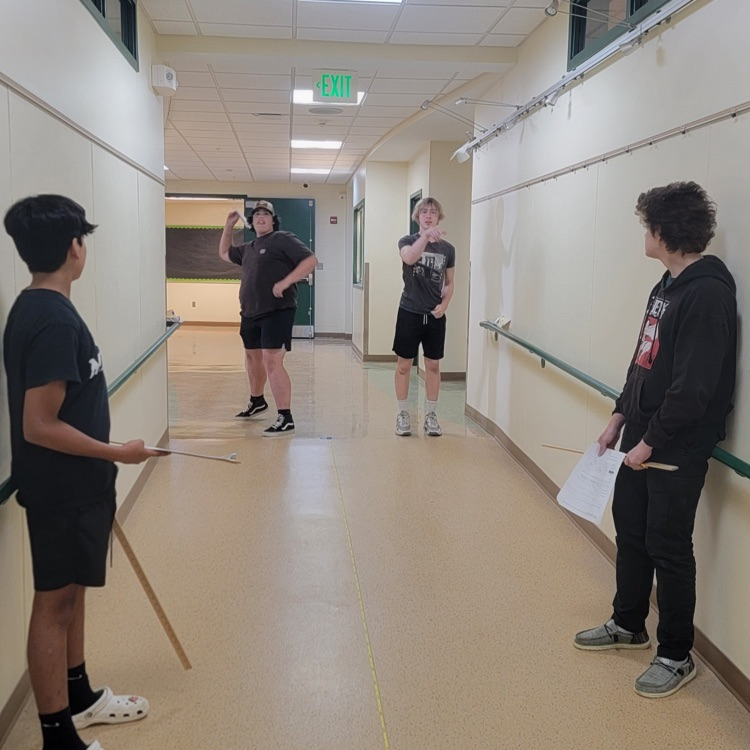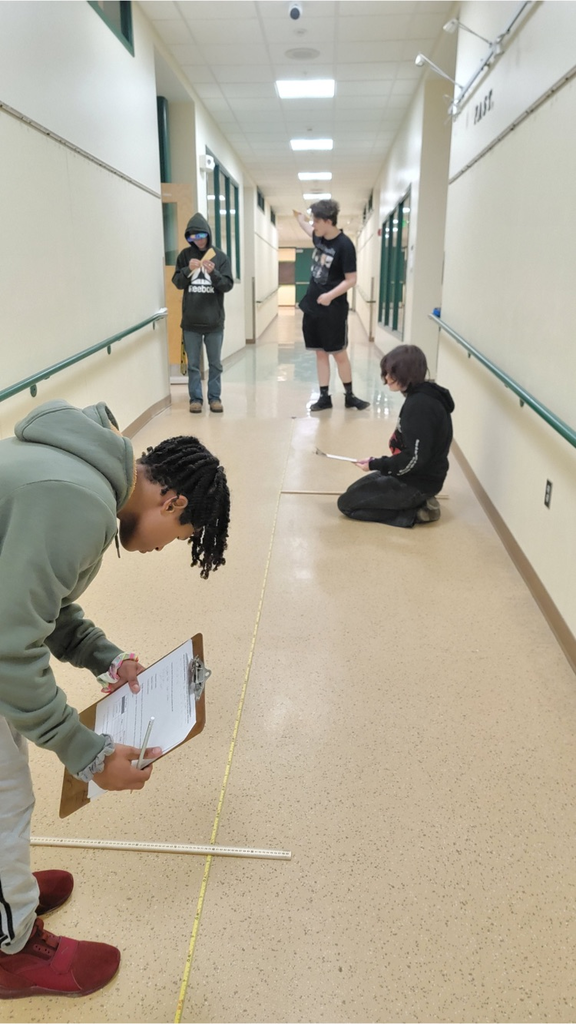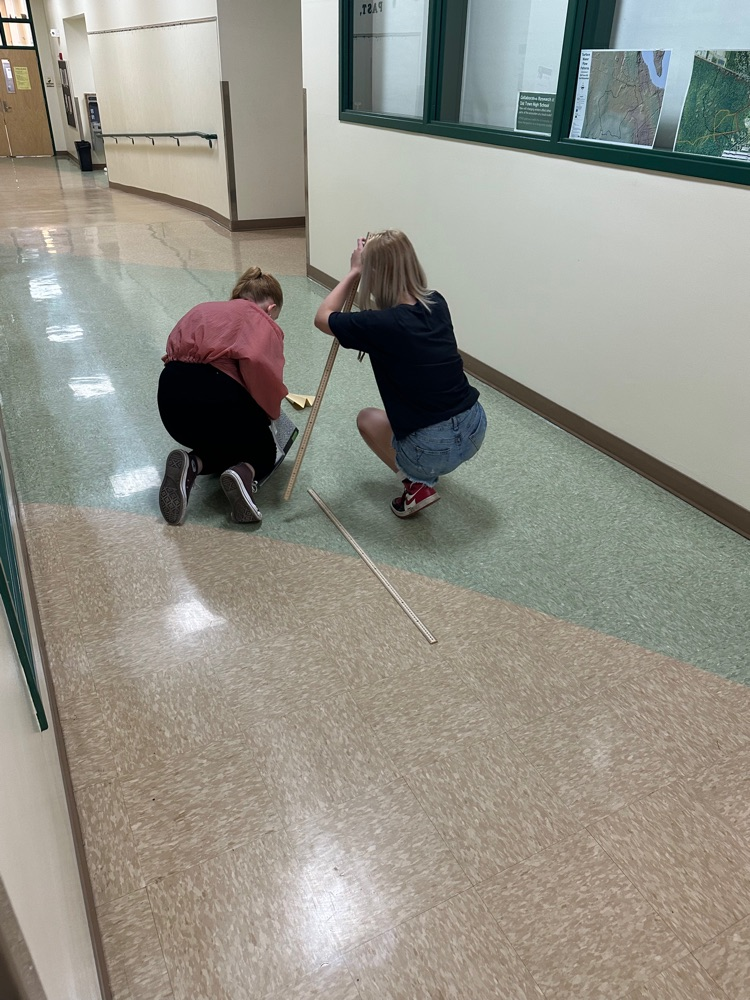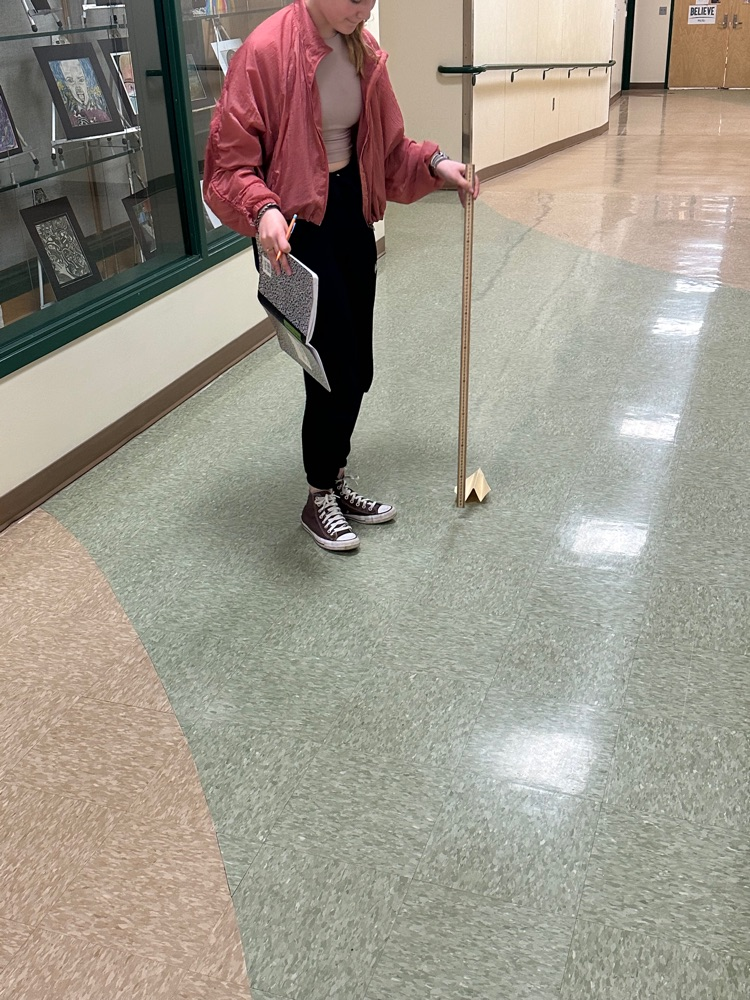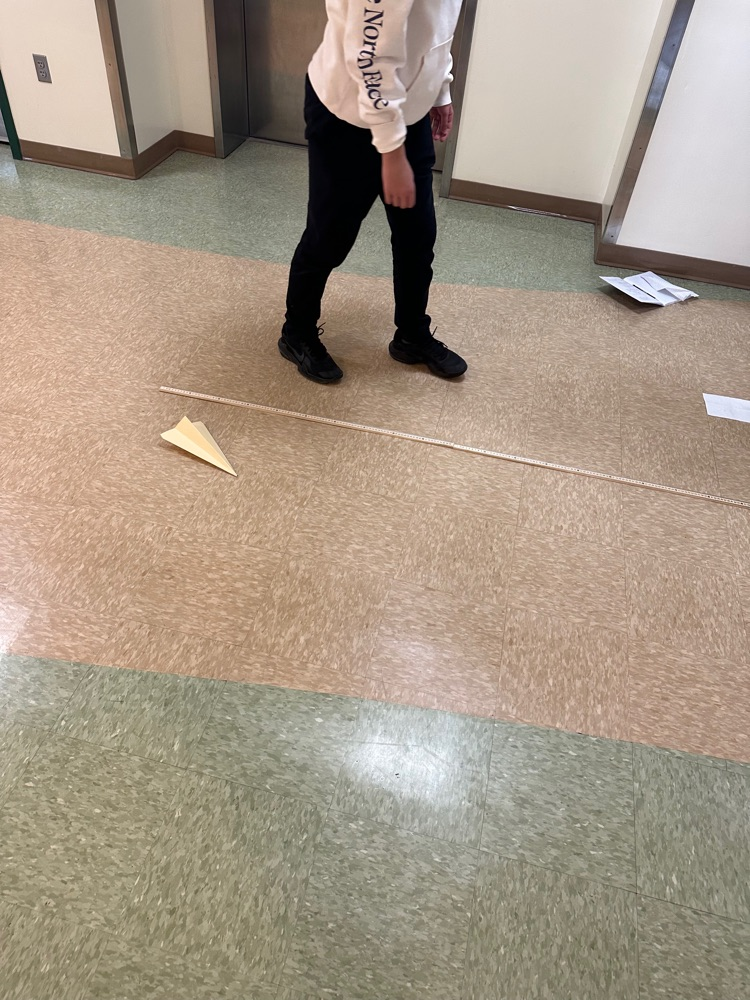 The OT Robotics Team, coached by Justin Lewin, competed at a Robotics Tournament at John Bapst Memorial High School on Saturday. After 24 qualification matches, our three teams ranked 2nd (20734A), 3rd (20734C), and 8th (20734B). All teams moved to the semifinals. Teams A and C formed an alliance and made it to the final match, narrowly missing the tournament championship. We came home with a judges award, acknowledging the work and perseverance of Sidney Staples and Martie LeClair. There are several more competitions in the months ahead and any student interested in joining the team is encouraged to talk to Coach Justin Lewin. Go Coyotes.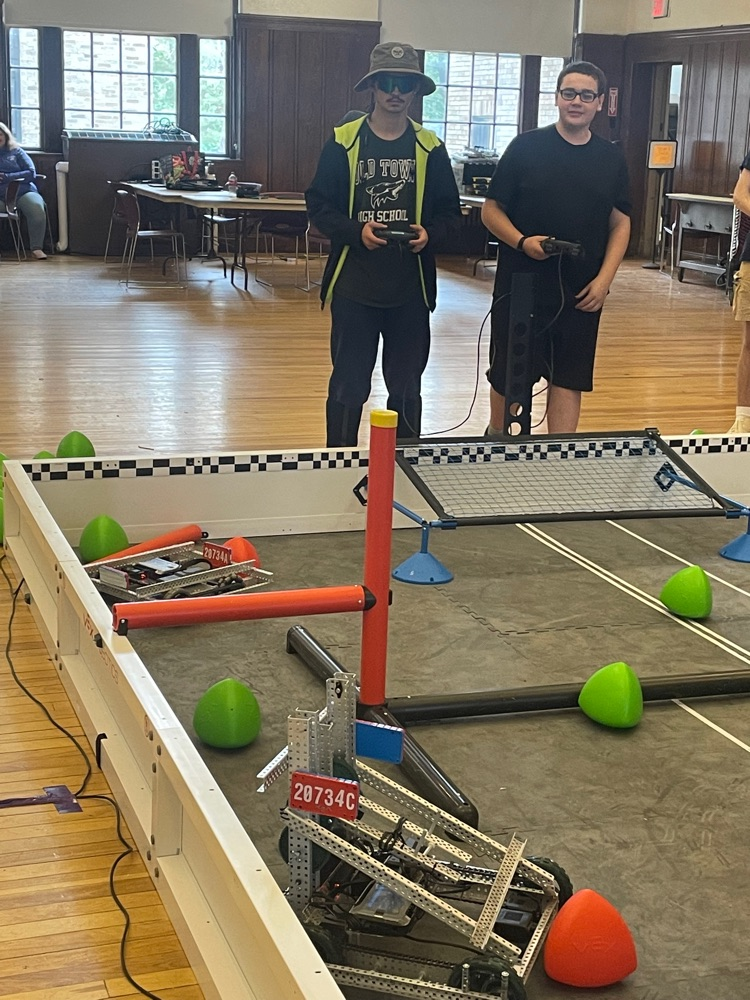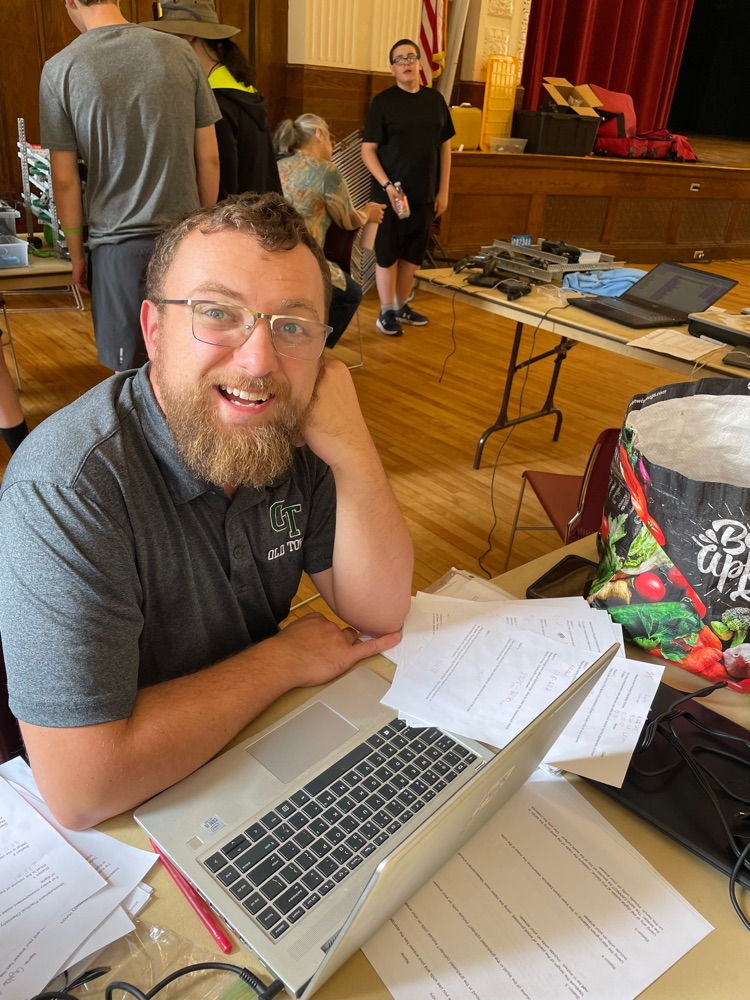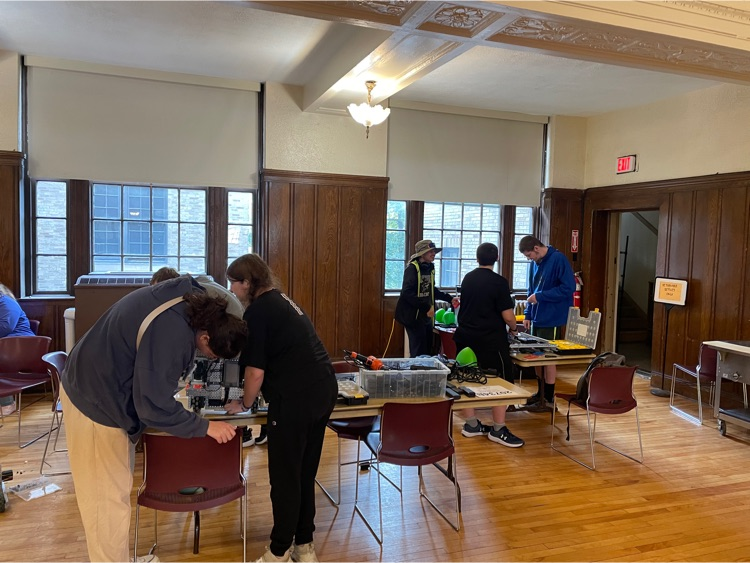 Coyote Nation - tomorrow is picture day. LifeTouch will be at school for most of the morning.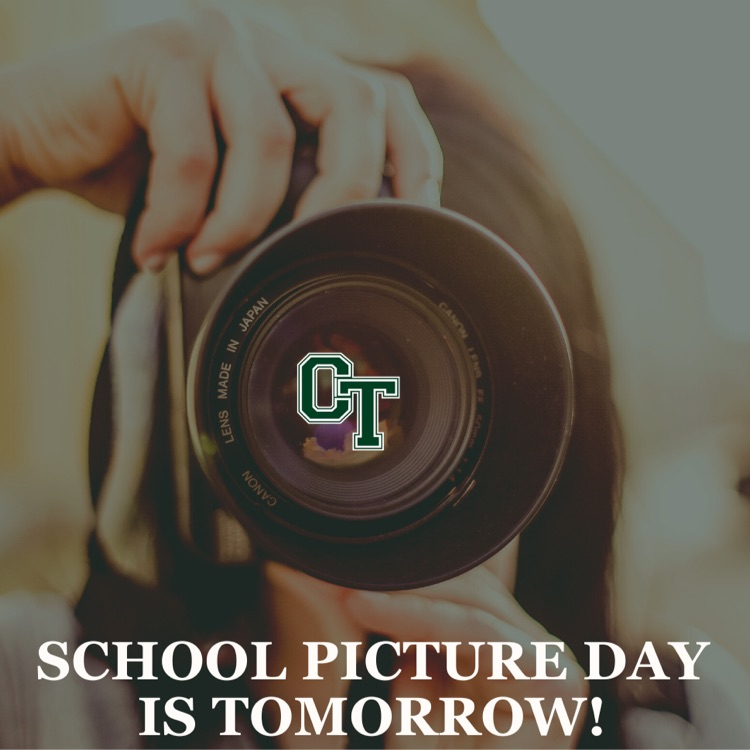 The Coyote Battalion's Color Guard presenting our nation's colors at the RSU 34 School Board meeting last week and this past Friday night at our Homecoming football game. A Big Thanks to Colonel Szewc & First Sgt. Peaslee for always having the unit ready. Shout out to our cadets At School Board mtg - Aaron Gardener, Braydon Porter, Ian Aldrich & commanded by Cameron Jones At Football game - Joe Griffin, Zach Wilson, Austin Beal & commanded by Kylee Murray Go Coyotes.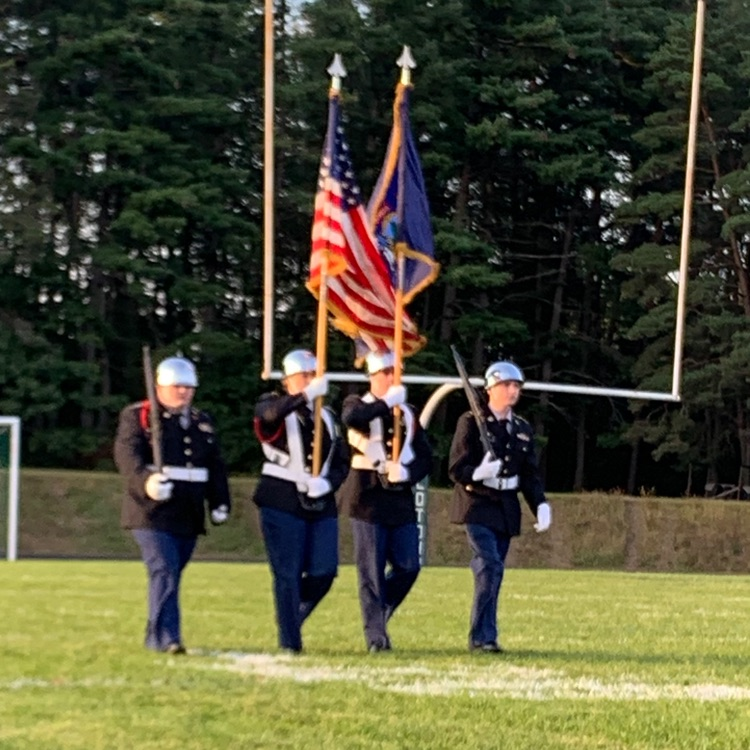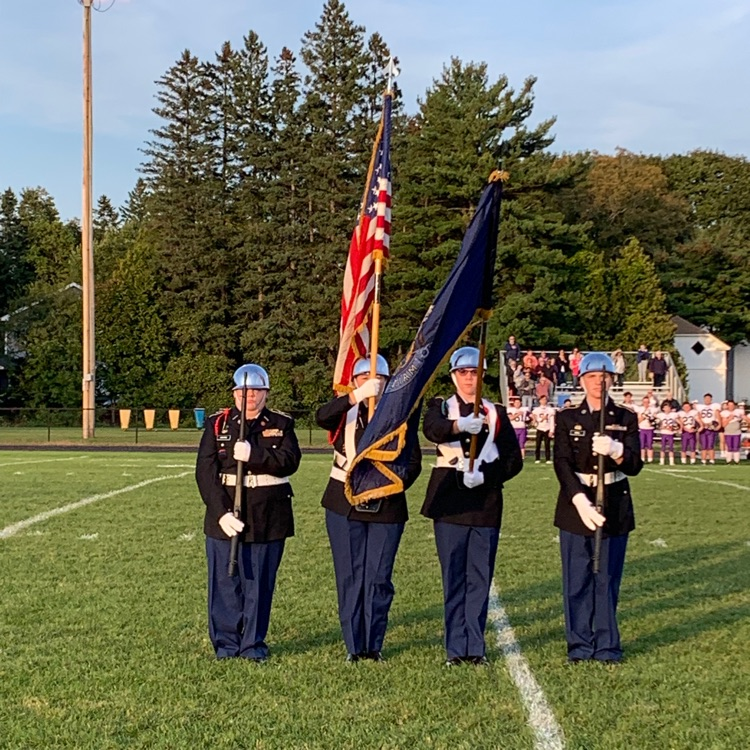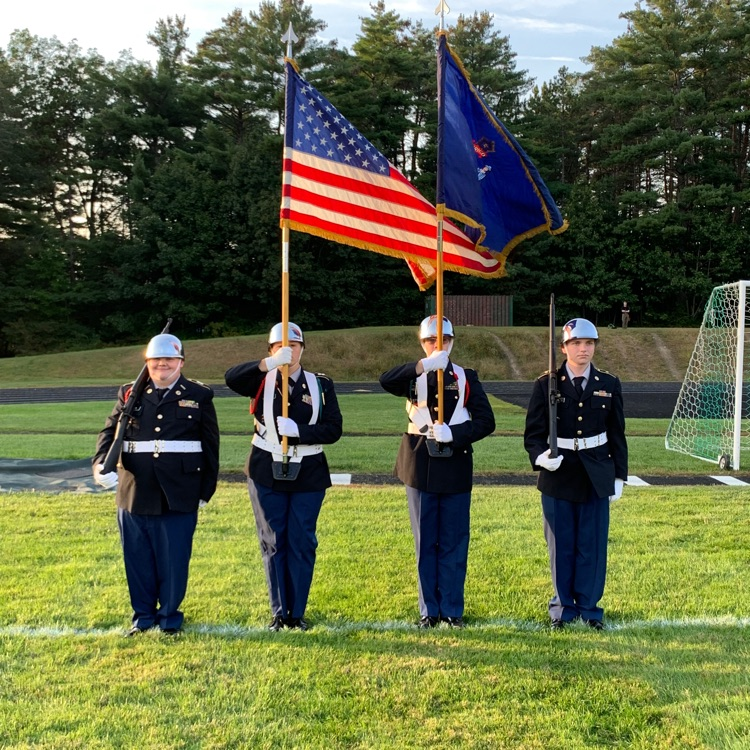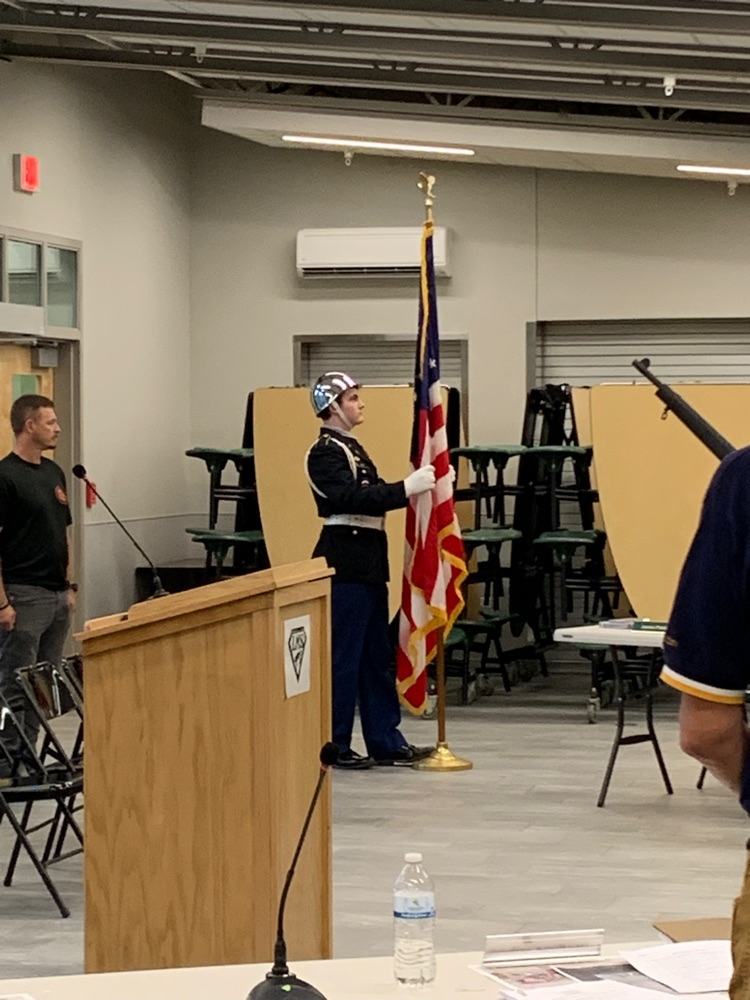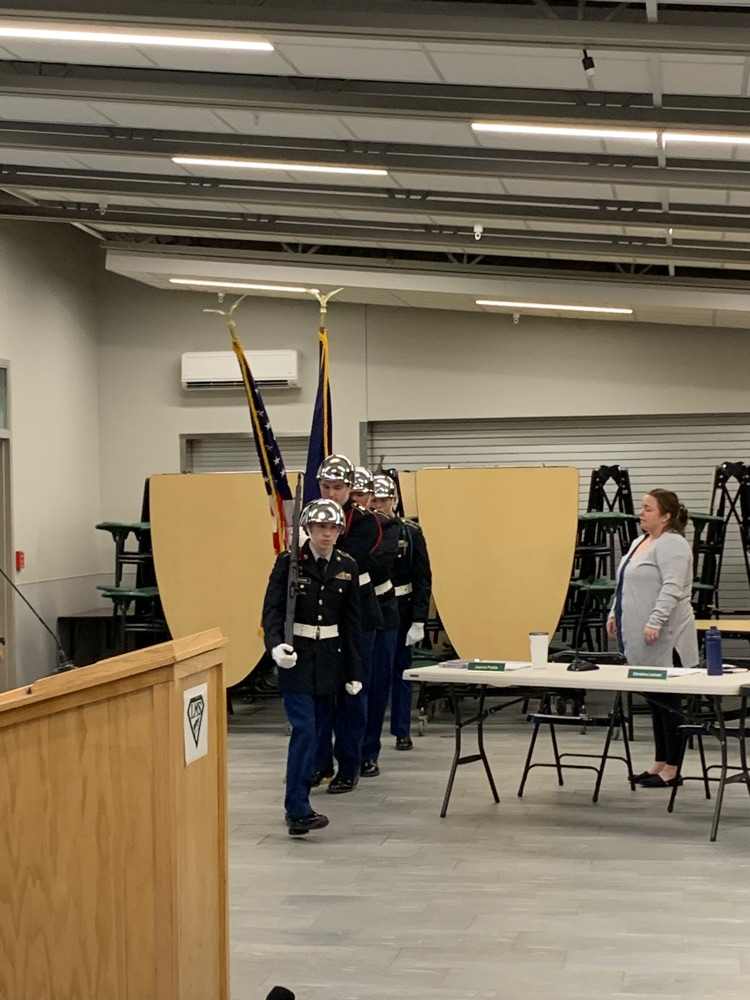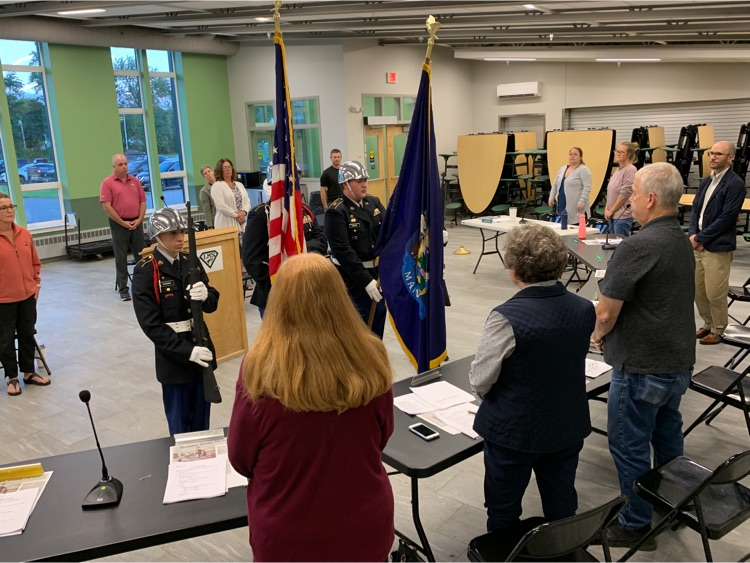 Old Town High School groups representing at the Riverfest Parade this morning. Go Coyotes!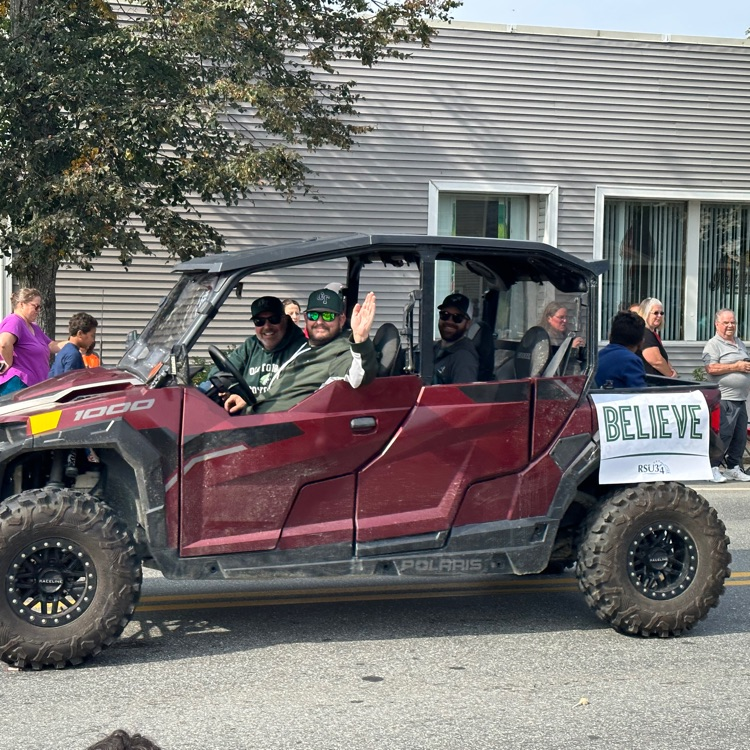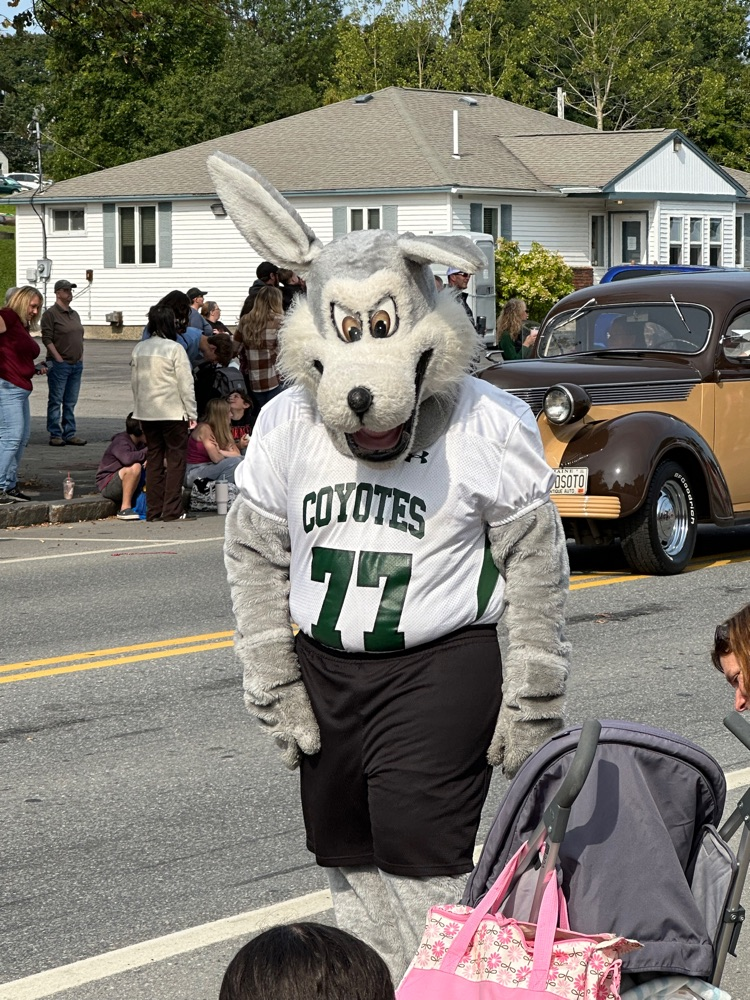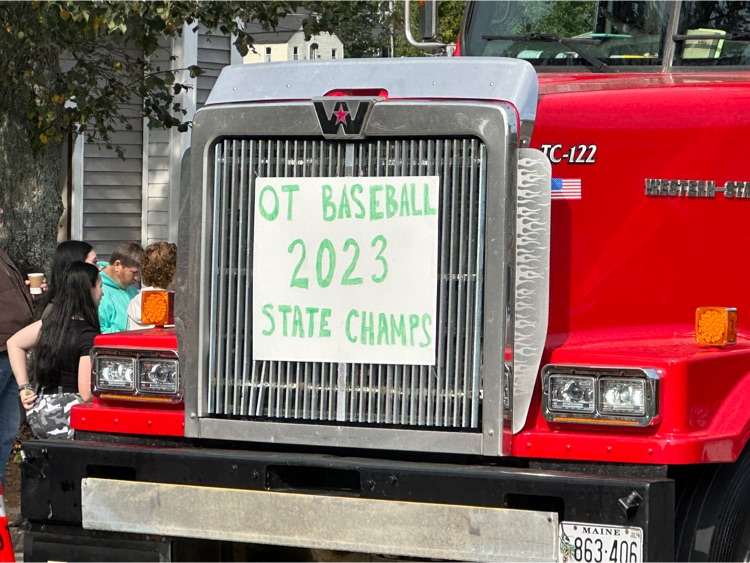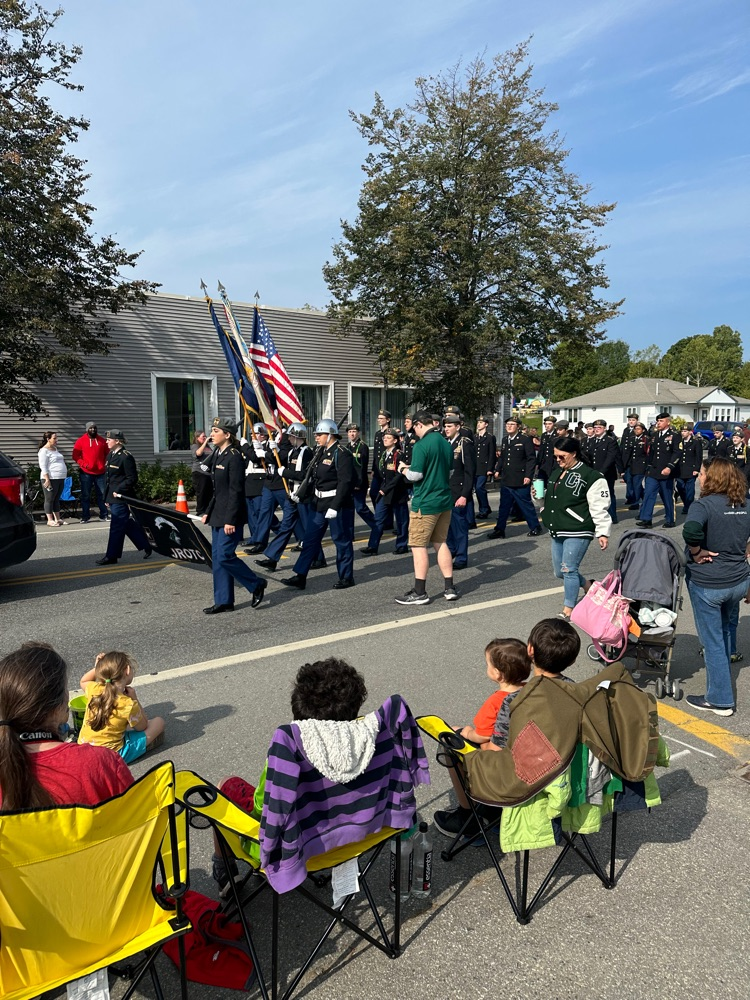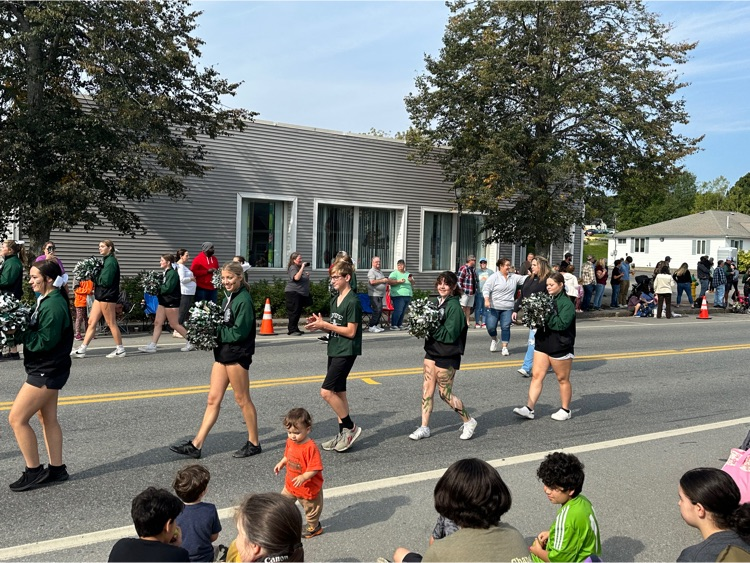 Today ended at OTHS with a very energetic pep rally to send our teams off to competition this evening and tomorrow. A Big Shout Out to Student Council advisors Christina Turner & Natalie Davis for a well planned & fun filled pep rally. Norah Sanborn & Gabe Curtis were amazing as MC's. The pep band was LOUD and kept the place hopping. Thank you to Jeff Priest & Jay Baines! Go Coyotes. Even Petey the Coyote made an appearance today! Will we see you later this weekend, Petey?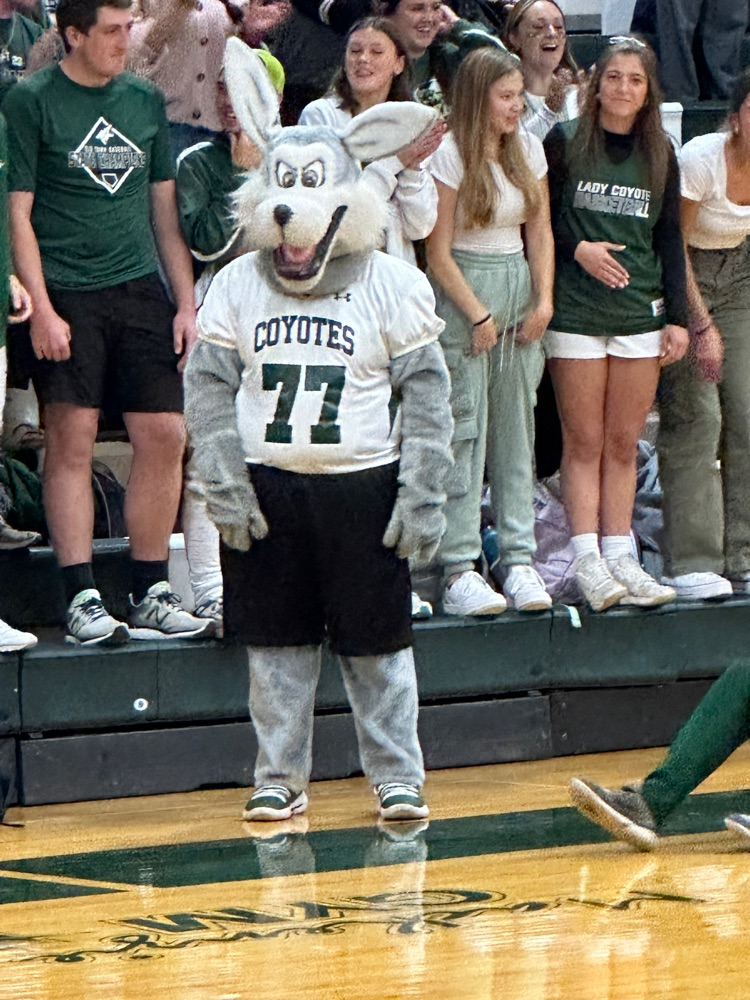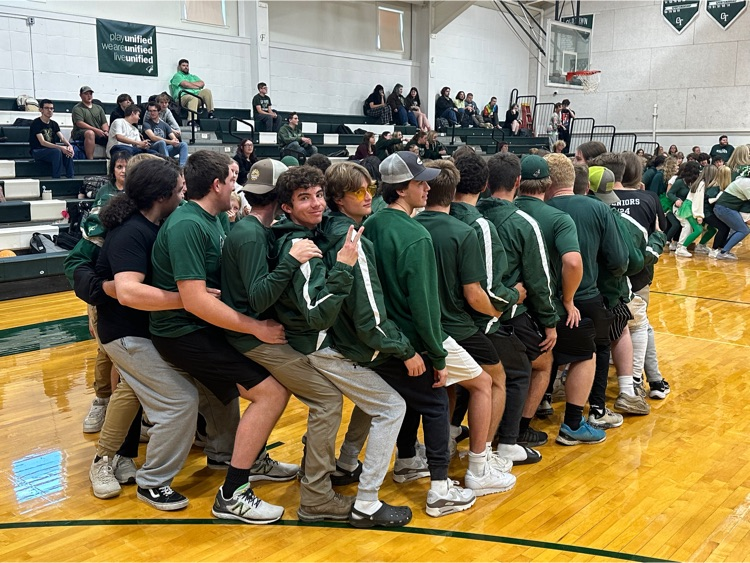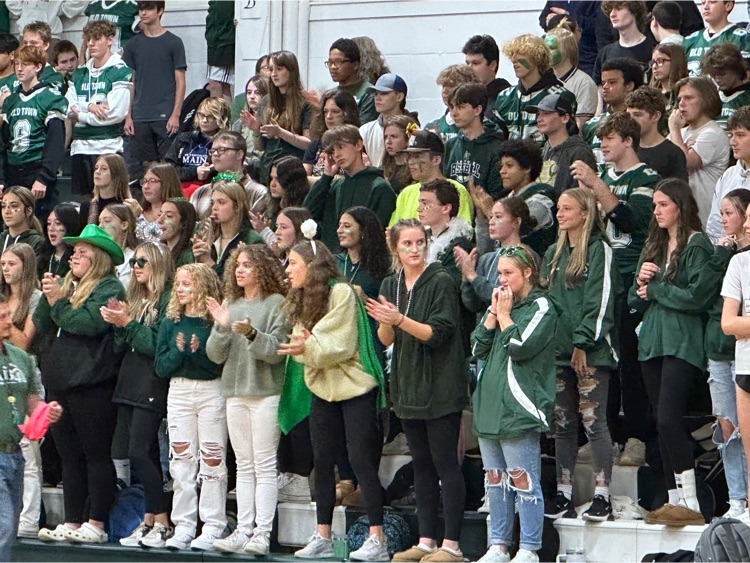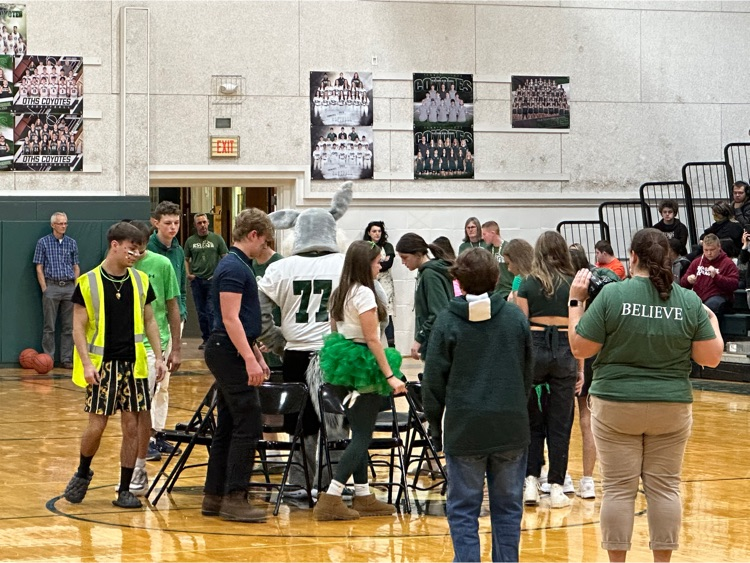 The Old Town High School pep band renewed an old tradition this morning as they took part in a parade for the residents at Orono Commons. This was an annual event before the pandemic and was always enjoyed by both the residents and our students. We are proud to be able to restart this tradition and bring smiles to so many. Shout out to Jeff Priest, Director of Music at Old Town High School, Jay Baines, Pep Band Director at Old Town High School and Chelsea Pazera, Administrator at Orono Commons for making it all happen. Last, but not least, A Big Thanks to our students in the band for continuing to be amazing. (Pics provided by Tina Priest) Thanks Tina! Go Coyotes.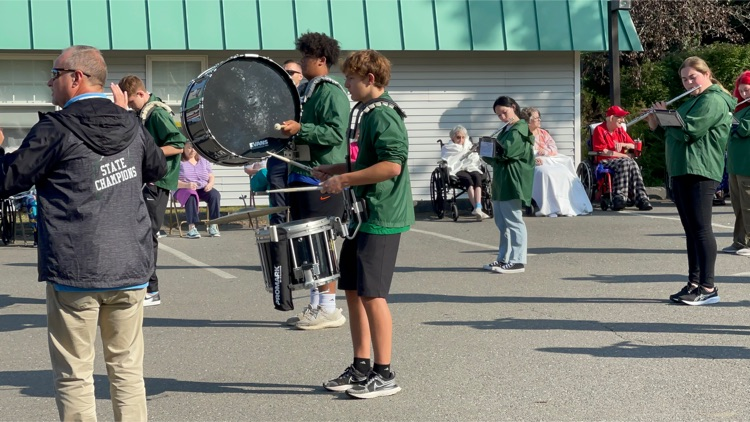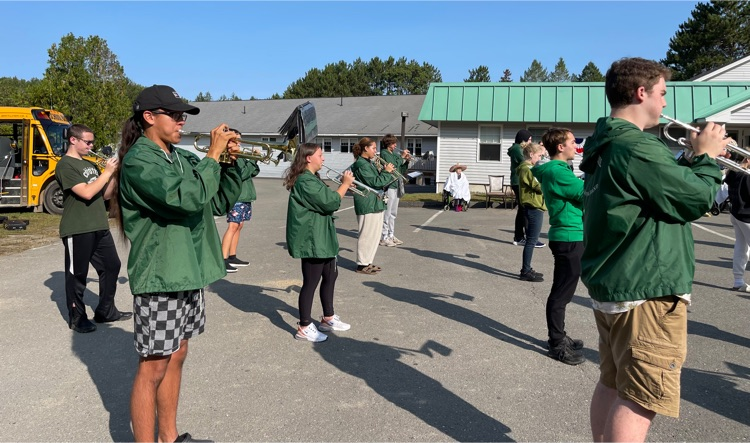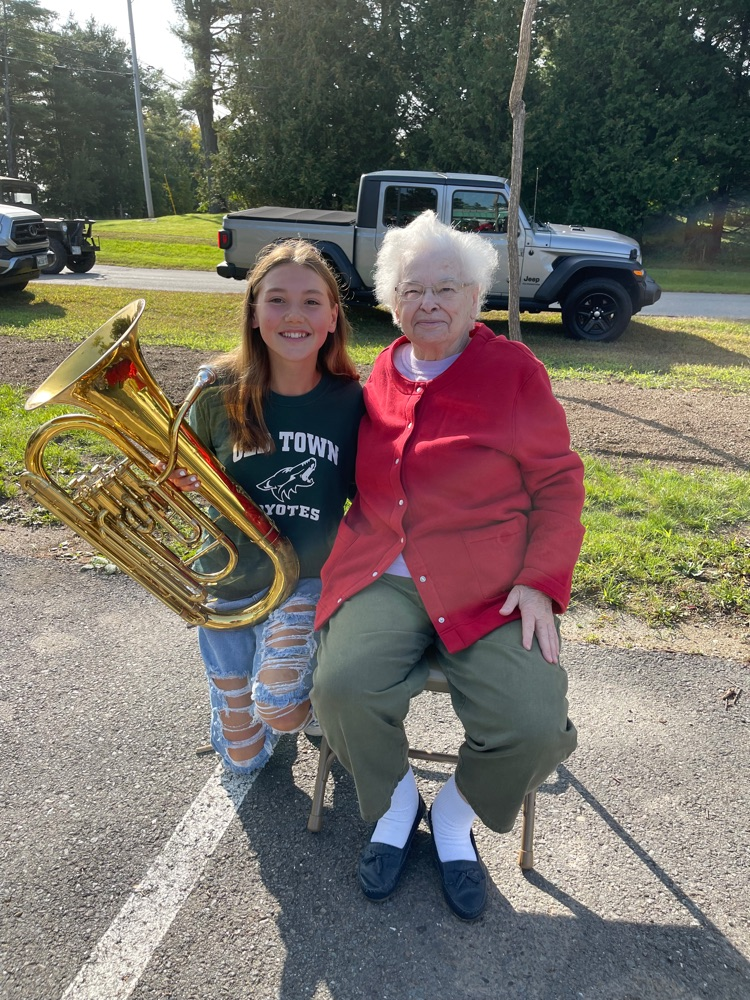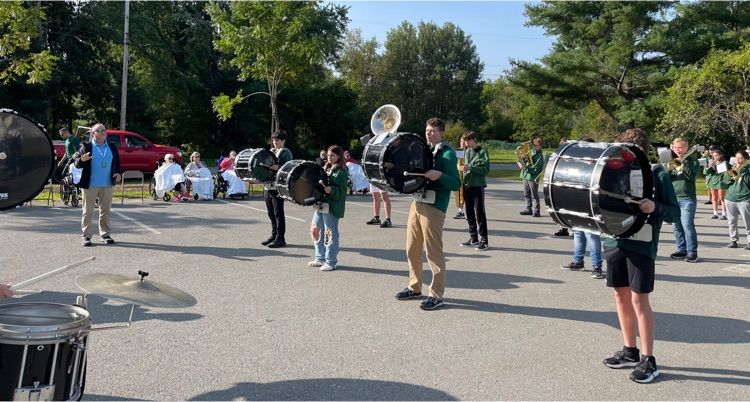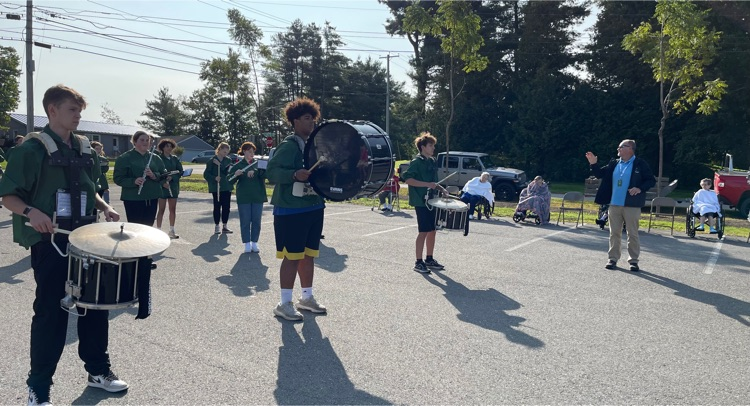 Today in Mr. Curtis' Ceramics class, students are taking recycled clay and making coil pots. Depending on the thickness of the project, these will often take 3-4 hours of drying time. At that point, each project moves to the kiln for 12 hours. I will return in a few days to get pictures of some of the final projects.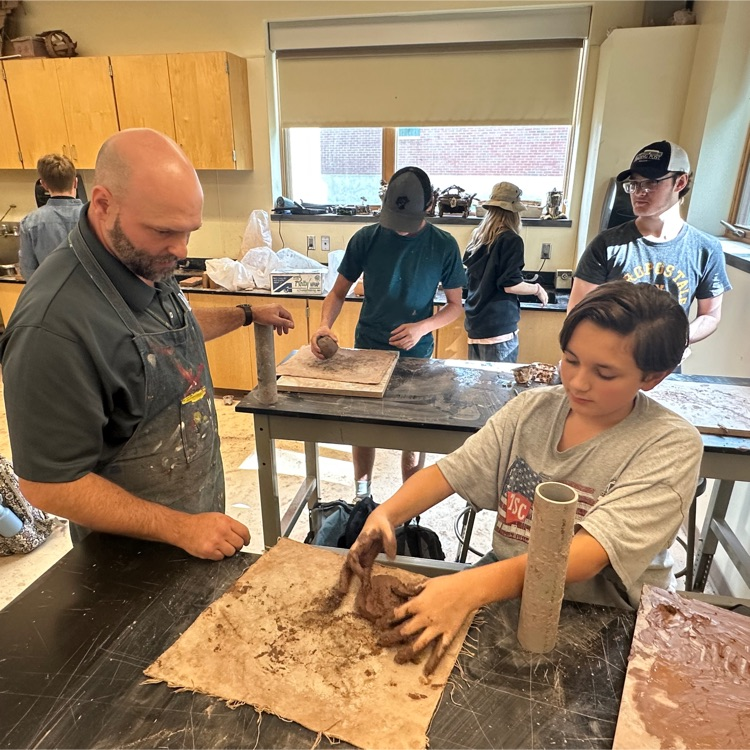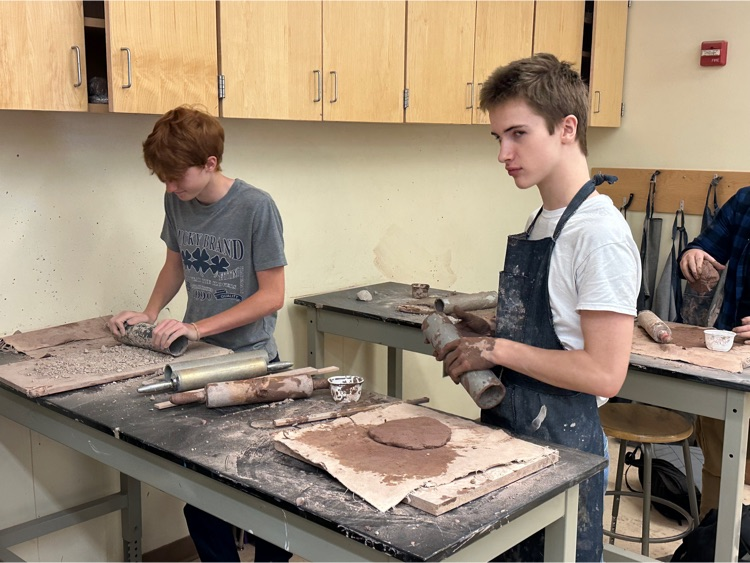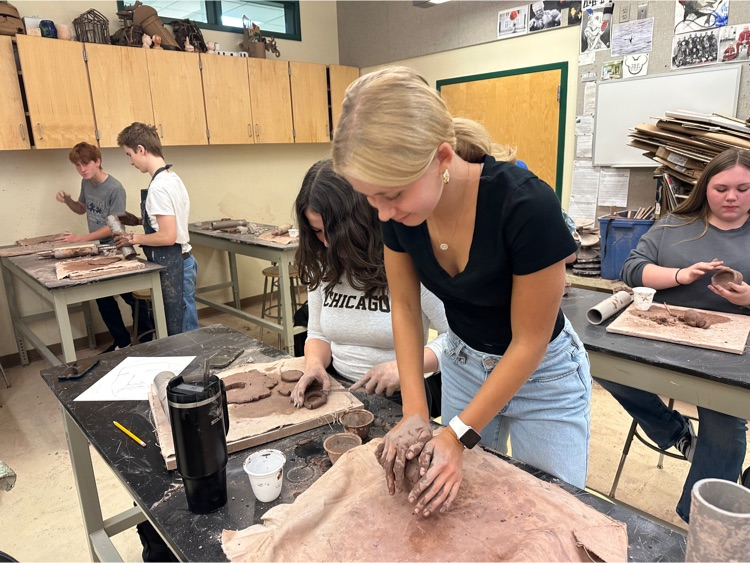 A huge Thank You and shout out to Jeremiah Mutty at 207 Photo. He saw our post earlier this week and dropped off a really nice laminate of the Declaration of Independence for display in Mr. May's classroom. Thank You Jeremiah!!! @207Photo Go Coyotes.
In biology/biology honors, students are learning about the use of microscopes. What better way to learn than in the field practice!? Honors biology went out to the schools vernal pool to collect water samples to explore what creatures are out there... Not only did they find species of worm, protists and insect larvae, but they even found a mummified salamander. Looks like fun!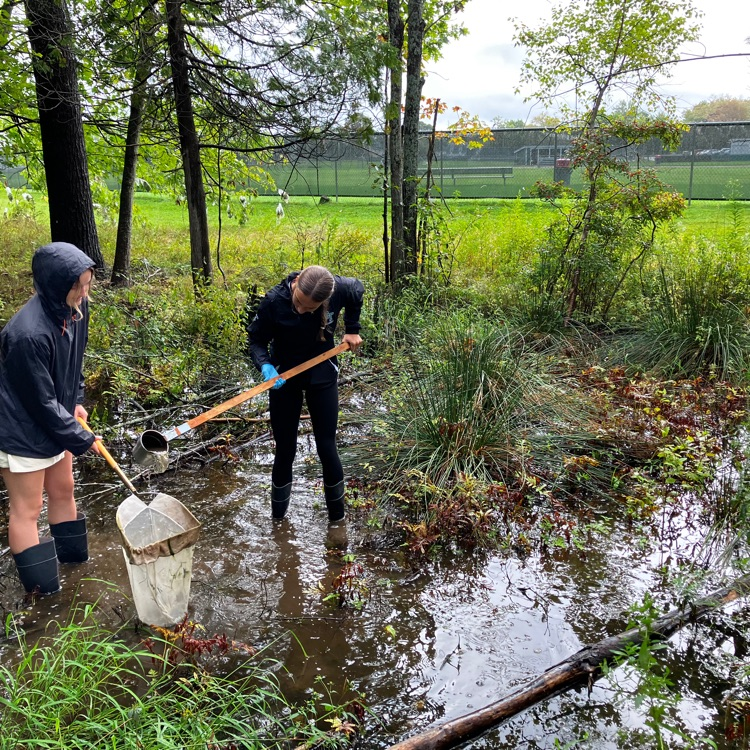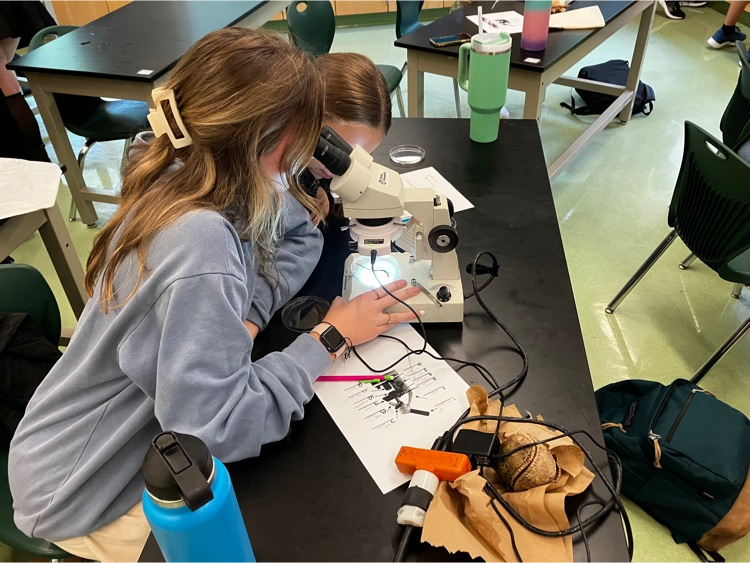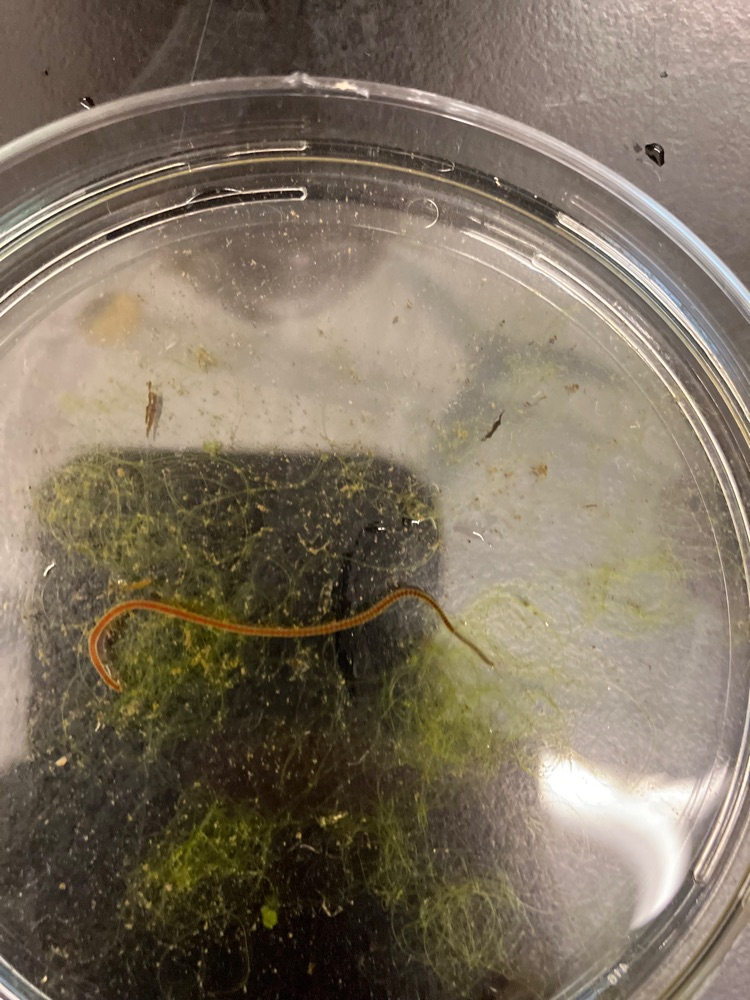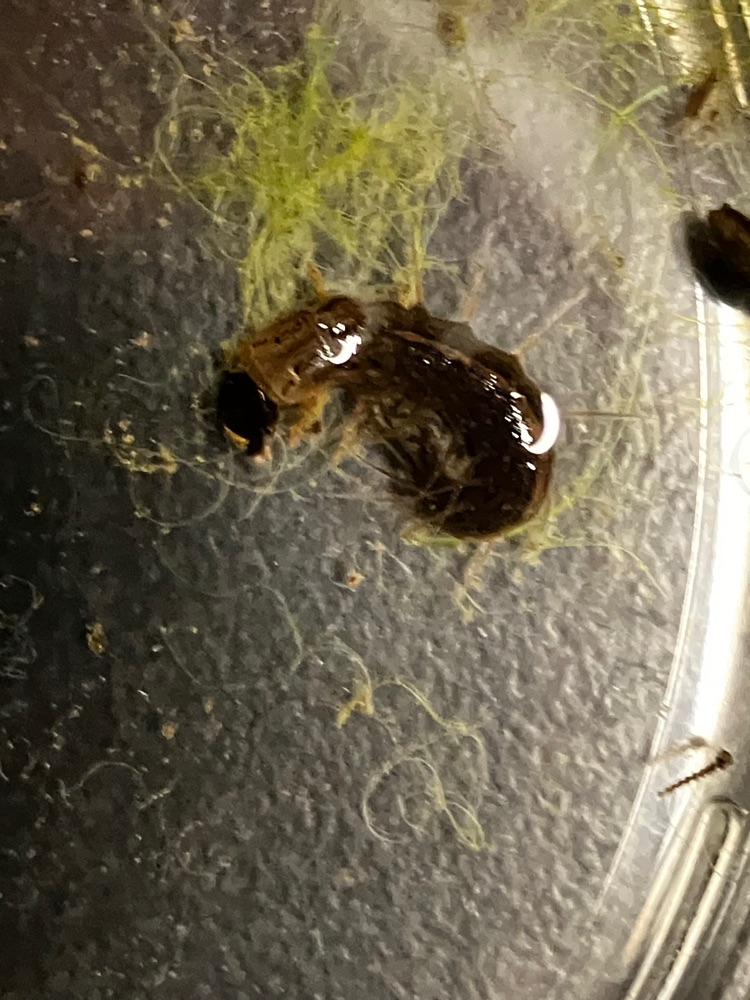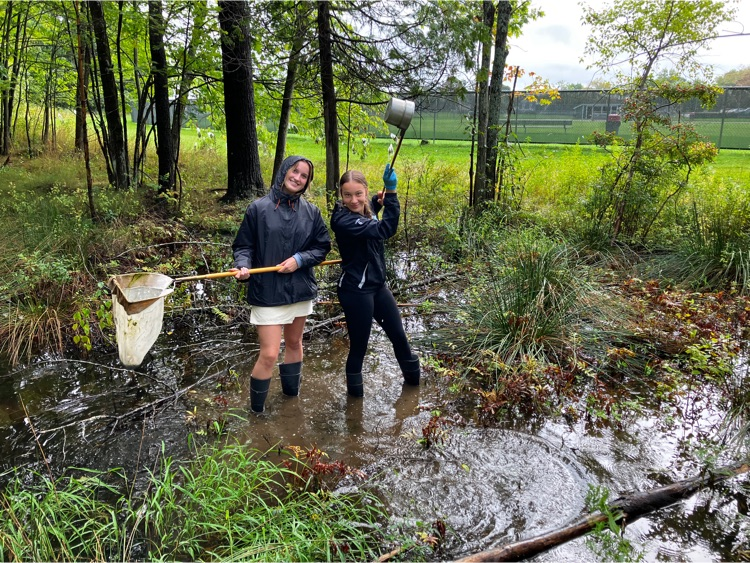 One more reminder to senior parents.... Join our school counselors tomorrow night for our annual Senior Parent Information Night. You will learn about the college application process at OTHS and the federal financial aid process. We are extending the invitation for part of the evening to OTHS Alumni as there are changes to the financial aid process. You don't want to miss this event! Your wallet will thank you! College application process at 6pm. Financial aid presentation at 7pm.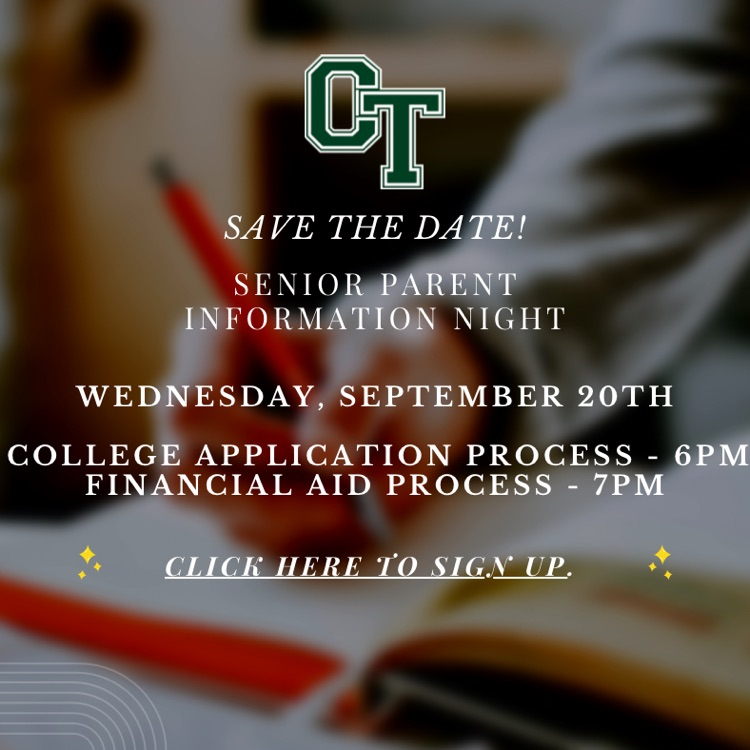 Did you know that Old Town High School remains the only high school in the area that has a satellite UTC program for students in grades 9 & 10?? The CTE Exploratory class is designed for students in grade 9 or 10 to provide them with some prerequisite skills and a cursory understanding of the programs available at UTC. Students who complete the class will acquire knowledge and experience with identification, use and safety of hand tools. In addition, they will gain some experience with a variety of forms of advanced manufacturing, such as 3D printing, laser engraving, CNC operation and woodworking. The experience that this class provides will give our students an advantage with knowledge and experience that will be beneficial if they choose to attend UTC in grades 11 & 12. The class is open to all students in grades 9 & 10, whether their intention is to attend UTC or not. Shown here are students completing their build of a birdhouse. Prior to building, students had a lesson on small hand tools and tool safety in general. Go Coyotes.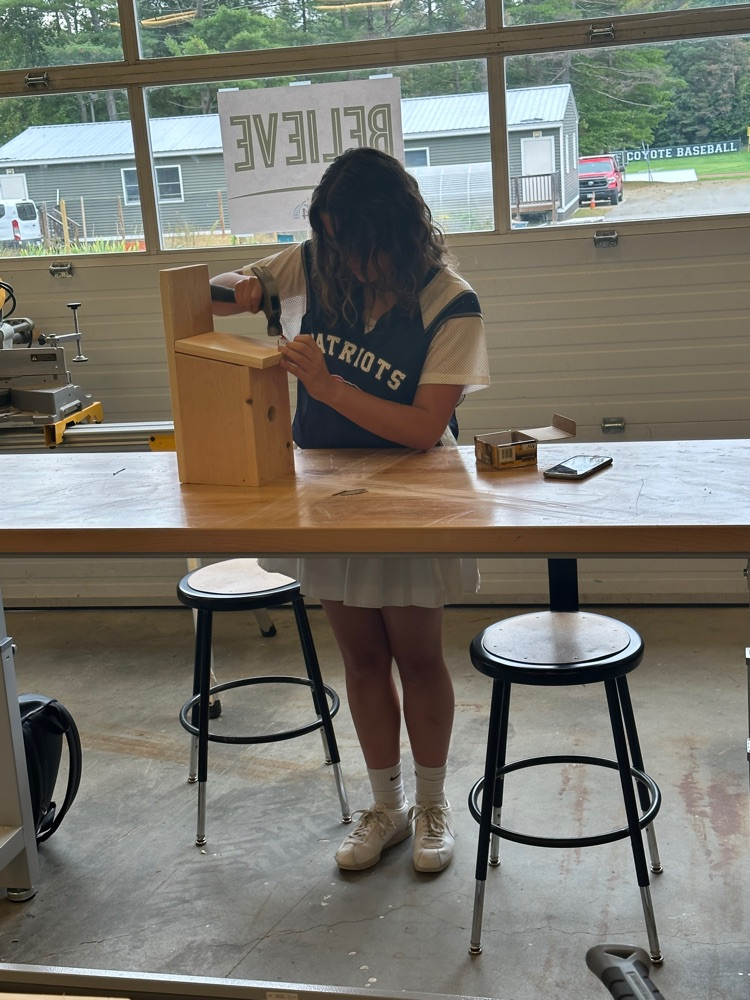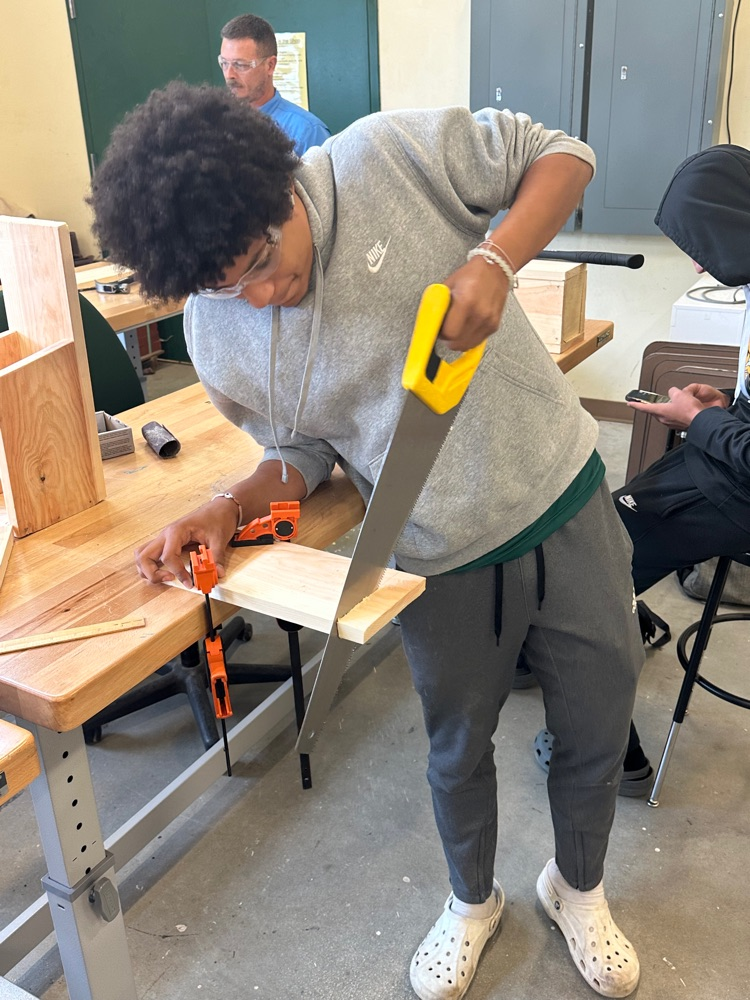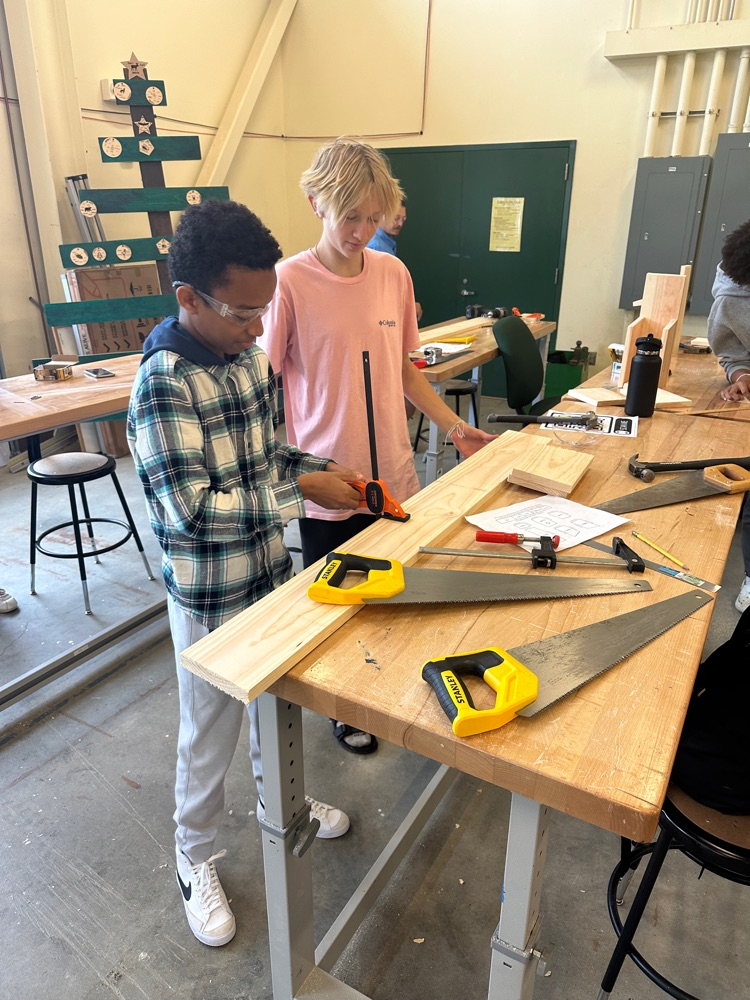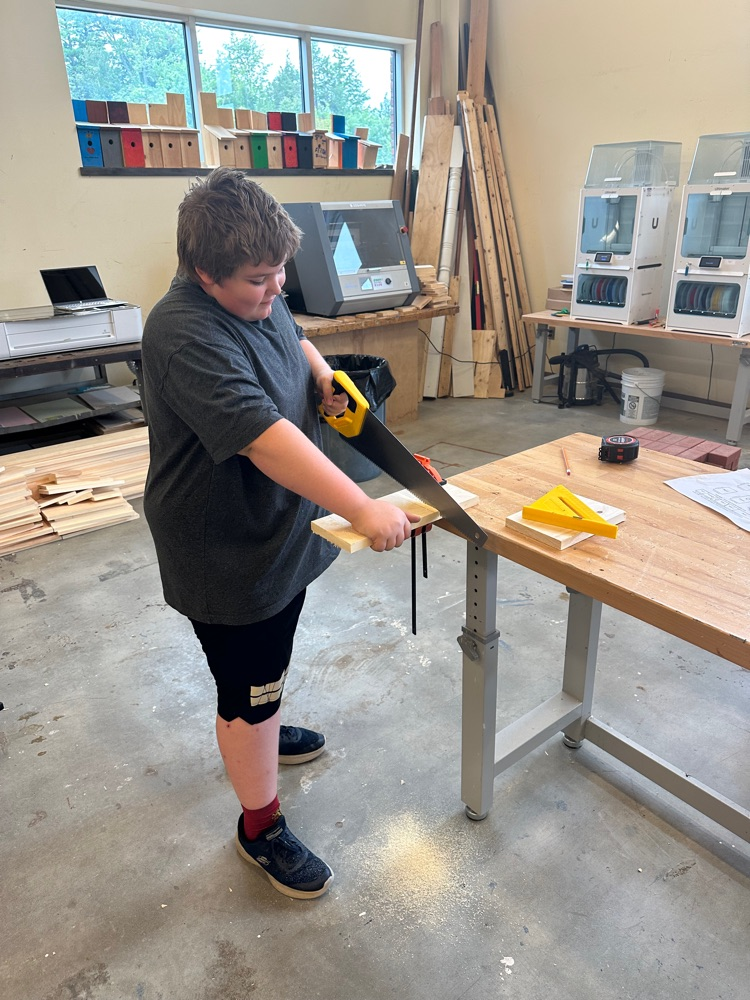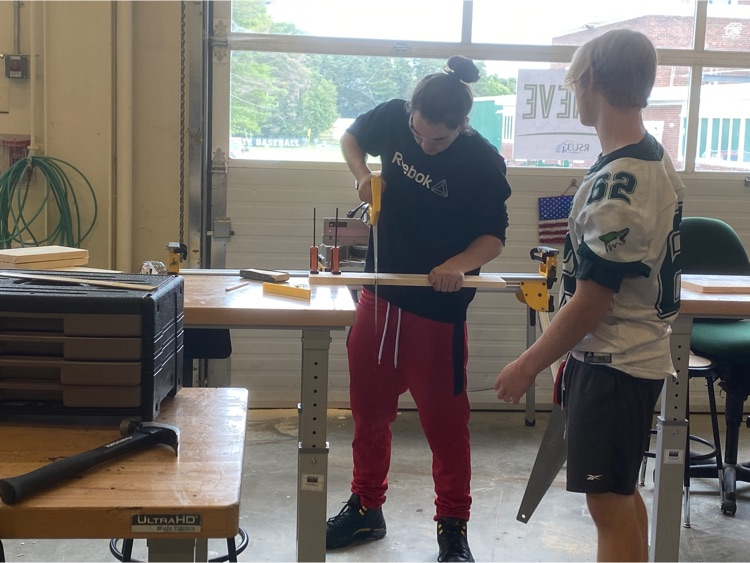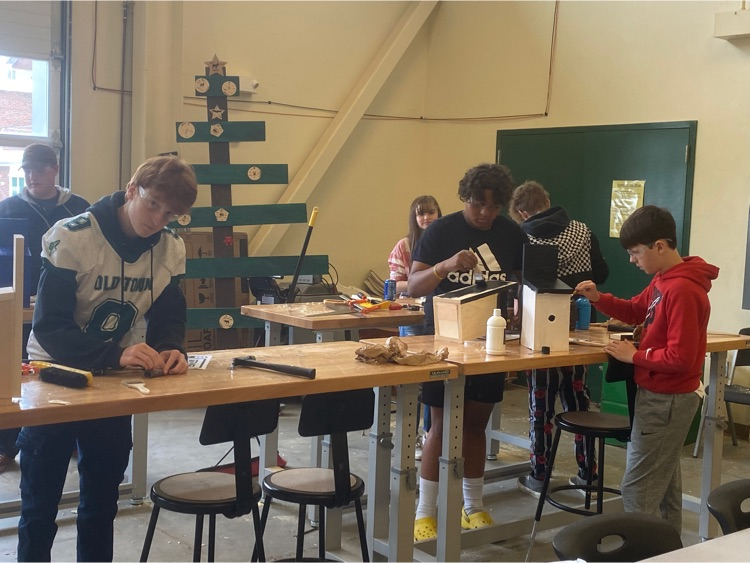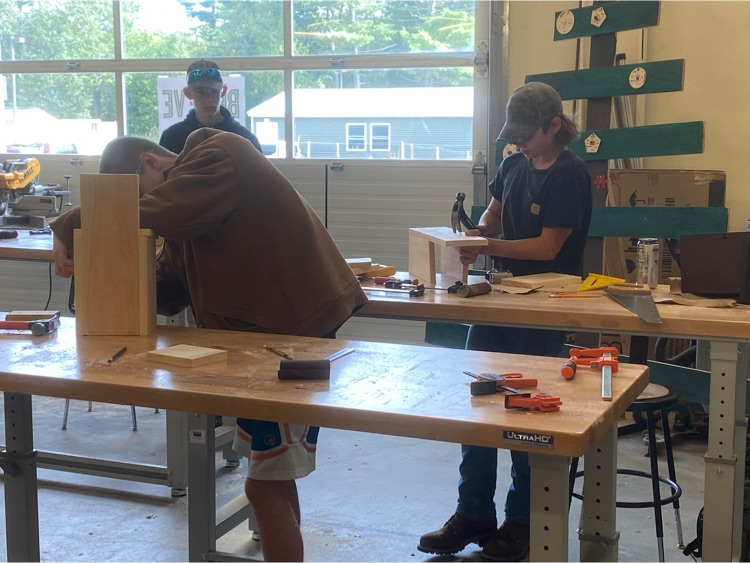 If you recall the post from yesterday, we paid homage to the fact that Sunday, September 17th was Constitution Day. In Michael May & Natalie Davis' "Humanities" class this morning, they began a unit that covers part of the Constitution. In today's lesson, students did a gallery walk. The Preamble of the Constitution was broken down into the distinct phrases on poster paper and students were asked to walk to each paper and jot down their thoughts on what those phrases mean to them today. After a few minutes, the group reconvened and discussed each phrase. This was a tremendous activity and led to a lot of great discussion facilitated by two incredible educators. I left the room in awe of not only these two teachers, but also the ideas that our students brought up in discussion. We have some deep thinking Coyotes. Awesome. We will follow this unit in this class a few more times in the coming days. Stay tuned. Go Coyotes.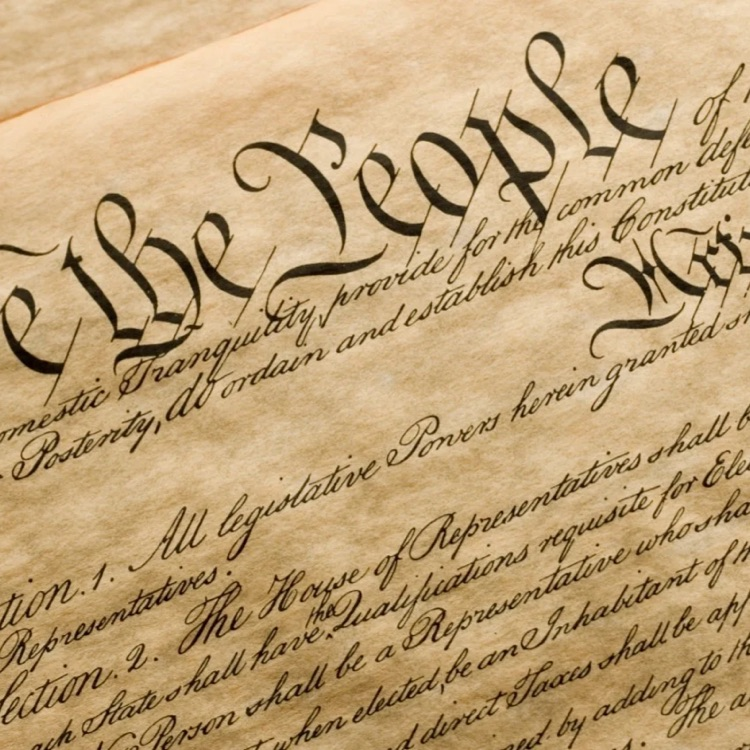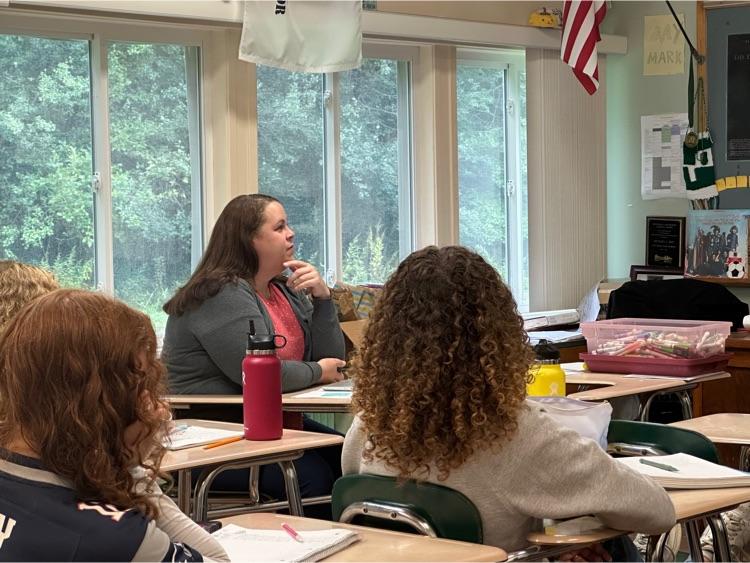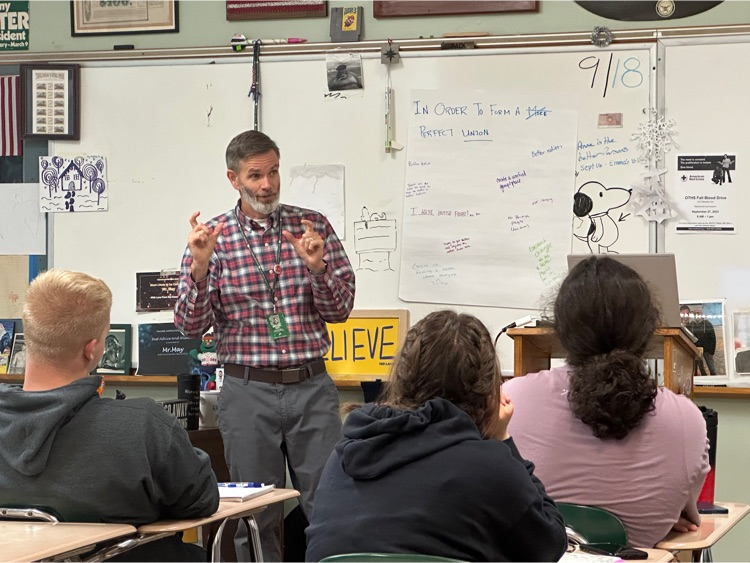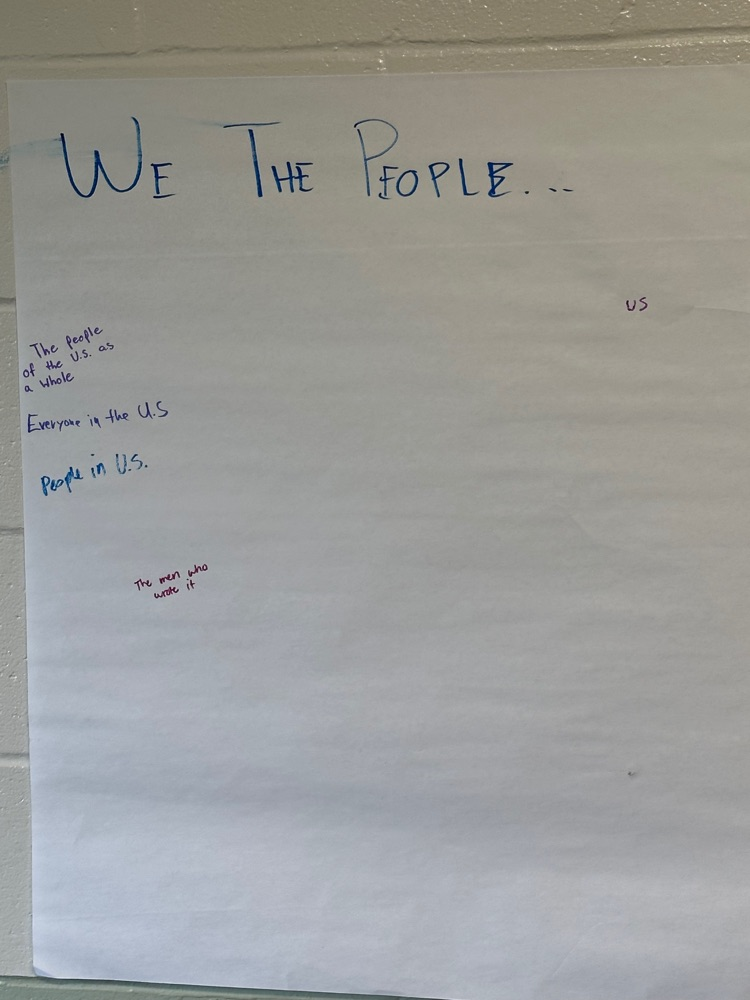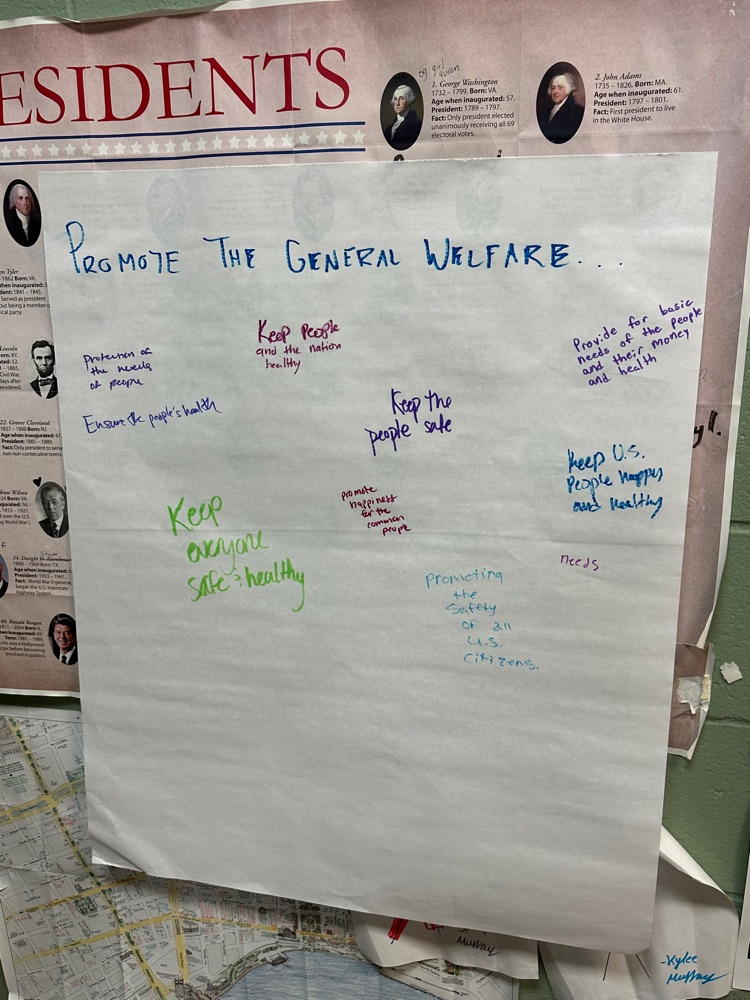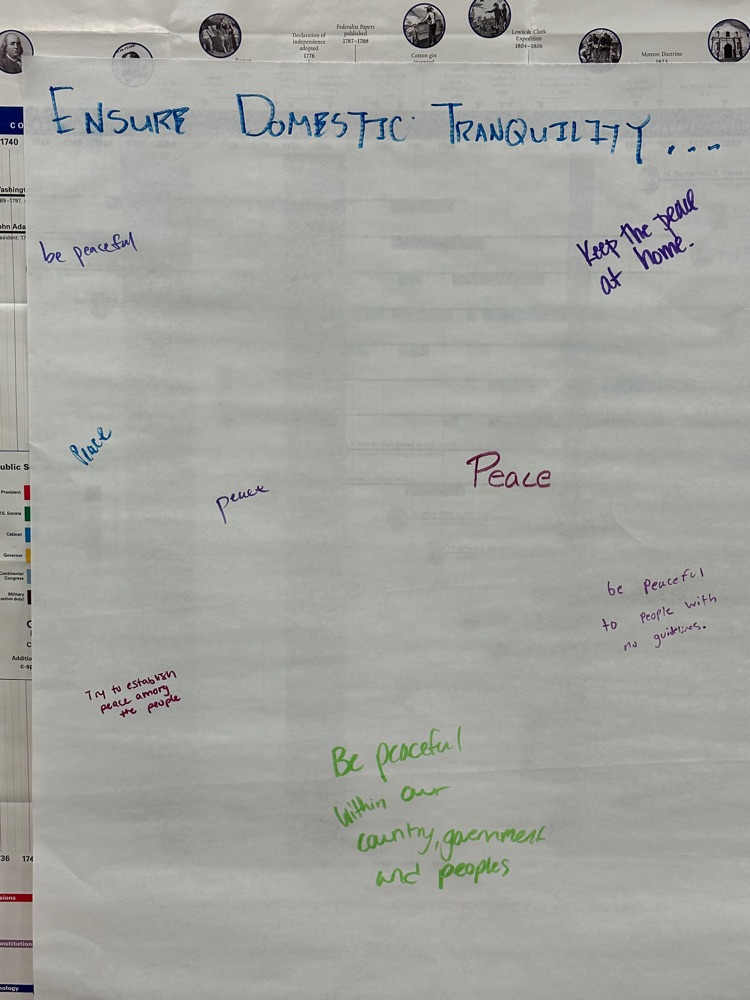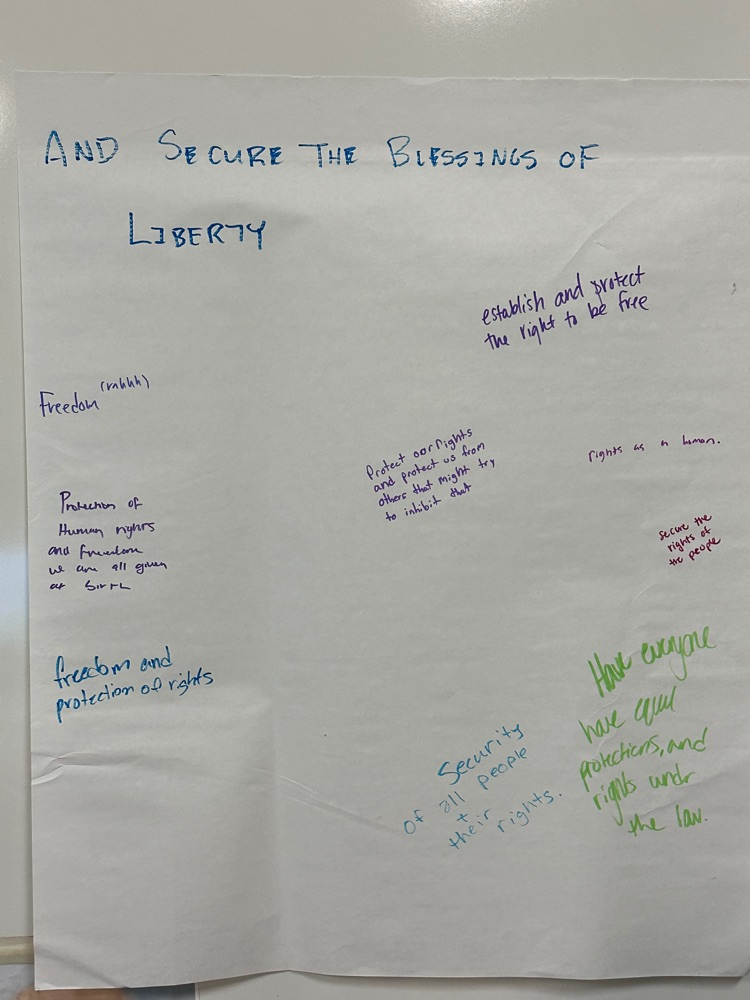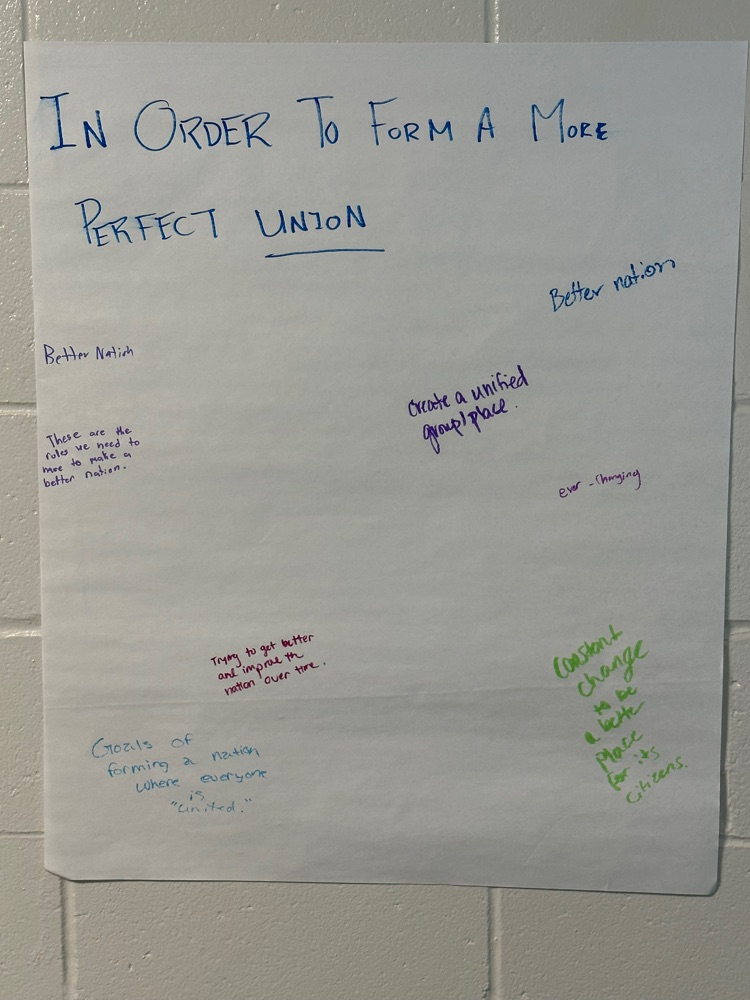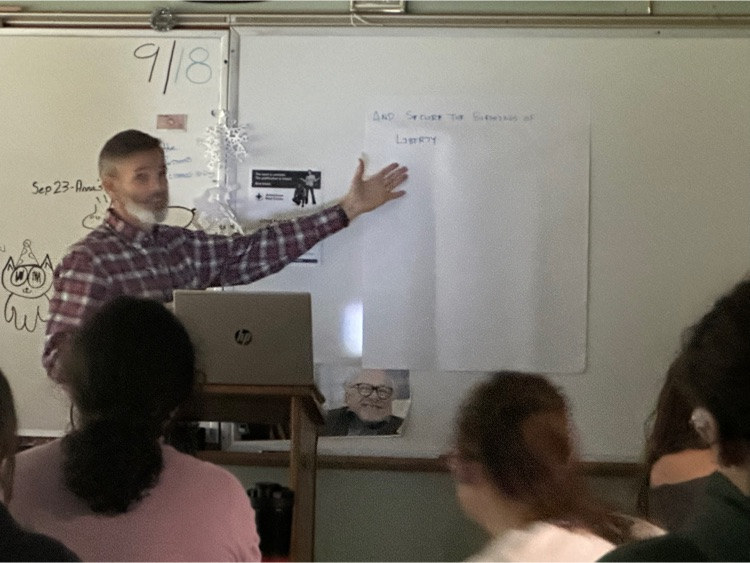 Just a reminder that next week is Spirit Week. Check out the flyer to make a plan to rock your best duds each day. Tomorrow is "Sports Day," so wear your favorite team's attire. I wonder what jersey Mr. Gordon will be wearing.....?Hmmmmmm......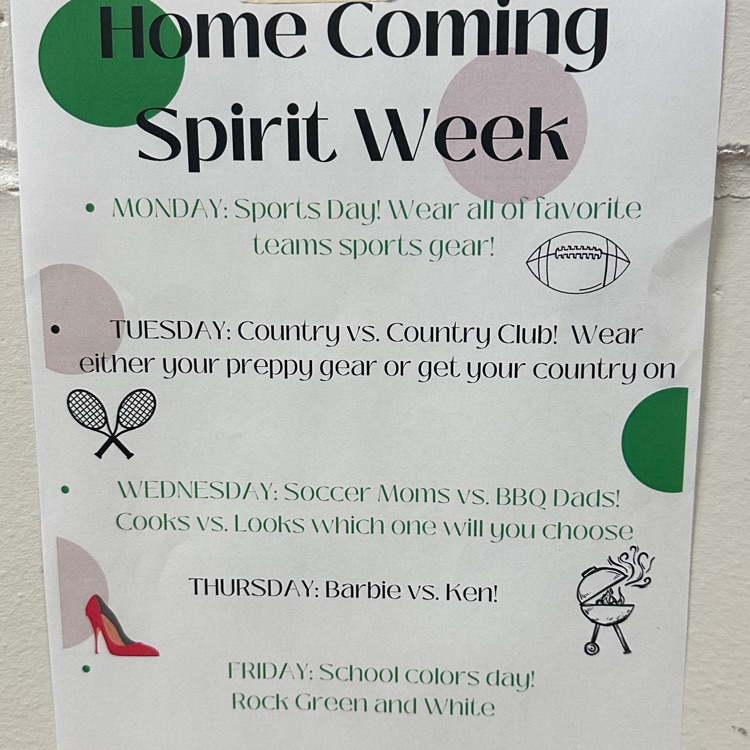 September 17th is Constitution Day
Are you a "pluviophile?" If so, today might be your day. Stay safe OT.