UPDATED AGAIN - Please note the change to Cheering and the Senior Recognition
CONGRATULATIONS!! To Rhiannon Bousquet for being named the 92.0 The Ticket athlete of the week!!

UPDATED ATHLETIC EVENTS FOR THE WEEK - NOTICE THE GIRLS SOCCER CHANGE, MORE INFORMATION COMING FOR FH, AND THE SCHEDULE FOR FOOTBALL

Athletics - Oct 25th

OTXC competed today at the Class B Northern Maine Cross Country Regionals in Belfast. The boys team ended up in 8th place and was led by junior Spencer Gordon who finished 13th and qualified individually for the Class B State Meet next week. For girls, sophomore Zoe Yerxa led the way finishing 27th and qualified individually for the Class B State Meet next week in Belfast as well!

#2 Girls Soccer ⚽️ in action v. #11 Lawrence - Yotes played tough and pulled out a 2-0 win. They move into the round of 8, hosting MDI on Wednesday 6 PM game on Victory Field (weather and field conditions could move this game)

OT Boys Soccer ⚽️ on the road to F.A. for post season soccer - Boys played a hard fought game but lost in double overtime 2-1. Great season for the boys, thank you to the senior members for the dedication to the team!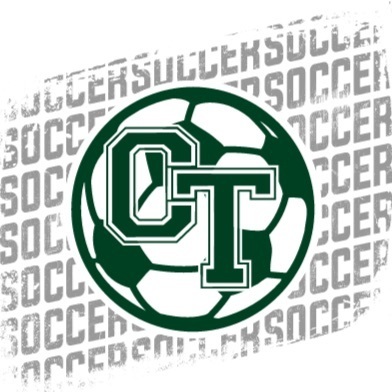 Post Season Game Updates! Boys Soccer at FA - Saturday, Oct 23rd - 12 PM Girls Soccer home v. Lawrence- Sat, Oct. 23rd - 1 PM FH Home v. TBA #7 - Wed. Oct 27th - 4 PM Football at TBA - Fri/Sat - Oct. 29/30th XC Northern Regional Comp - Oct 23 Come out and support our Coyotes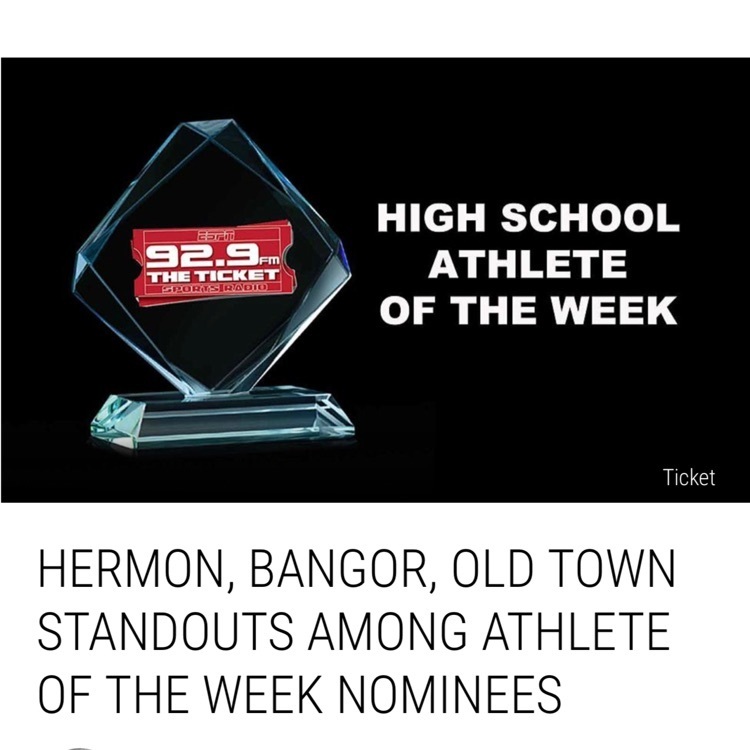 JV Soccer finishing the season at home v. FA - Boys team showed up with a 3-2 W for the Yotes, the Girls came to play in a shortened (25 min half) game with a 1-0 W for the Lady Yoties - well played games by both teams and great seasons for both programs!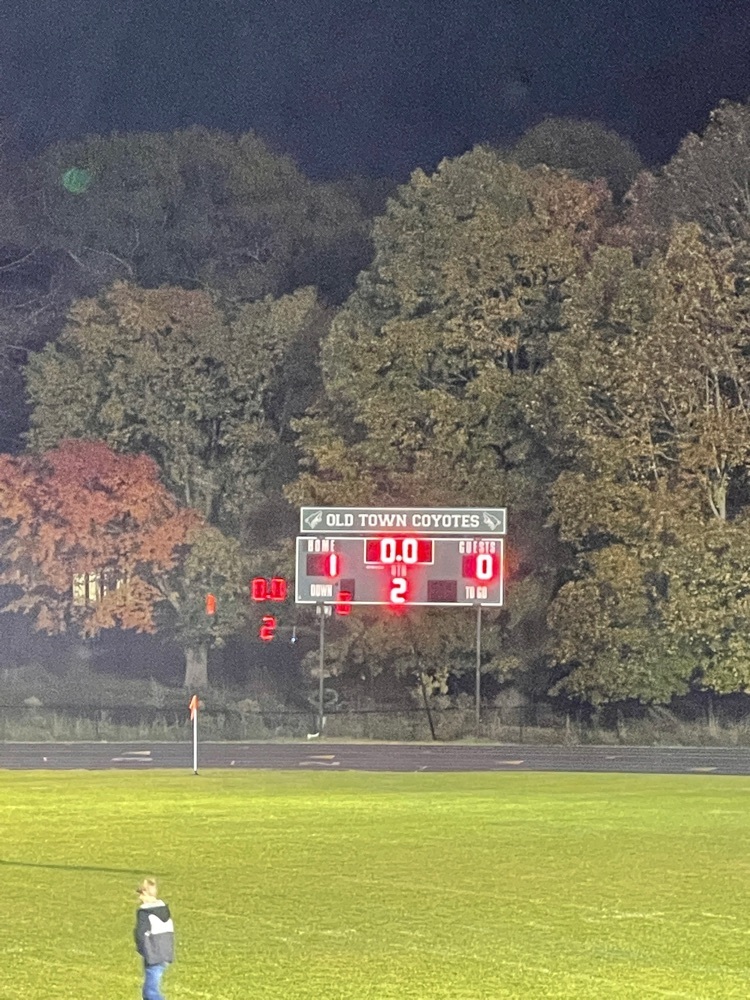 Lifetouch Pictures - Retakes! If your student missed pictures, our retake date is Friday, October 29th. New Picture ID - EVT6H8B76 Please note that the photographers are only here in the morning, so students with Jr/Sr release will need to be here then.

Boys Varsity soccer ⚽️ finished the season on victory field with a 2-0 loss to Orono - boys played a tough game against the number 1 ranked team, boys will be on the road for playoffs on Saturday, destination is looking either Cony or FA….

Varsity girls soccer defeat Foxcroft 4-1. First goal scored by Alexis D. who charged the goal after a deflected shot. Gabby C. had the second goal of the game from a long shot outside of the 18, Rhiannon B. with the assist. The score was 2-0 at halftime and the coyotes continued the scoring attack in the second half. At the 18 minute mark Kayleigh J. scored from the low corner, outside the 18. Foxcroft had a penalty shot with 13 minutes remaining and it connected into the back of the net, making the score 3-1. Gabby C. scored her second goal of the game with 5 minutes remaining off a corner kick that deflected into the goal. Stay tuned for what's next because it's playoff season!

Varsity girls soccer defeat Orono 4-0. Rhiannon B. with 2 goals in the 1st half. Saige E. and Alexis D. each with one assist. Gabby C. started the scoring off in the second half with a header from a Ashley T. corner. Julie P. with the final goal of the game and Bella D. with the assist. Danica B. with the shutout in goal. The girls have there last regular season game tomorrow at Foxcroft Academy.

Athletics and Events Oct. 18th Week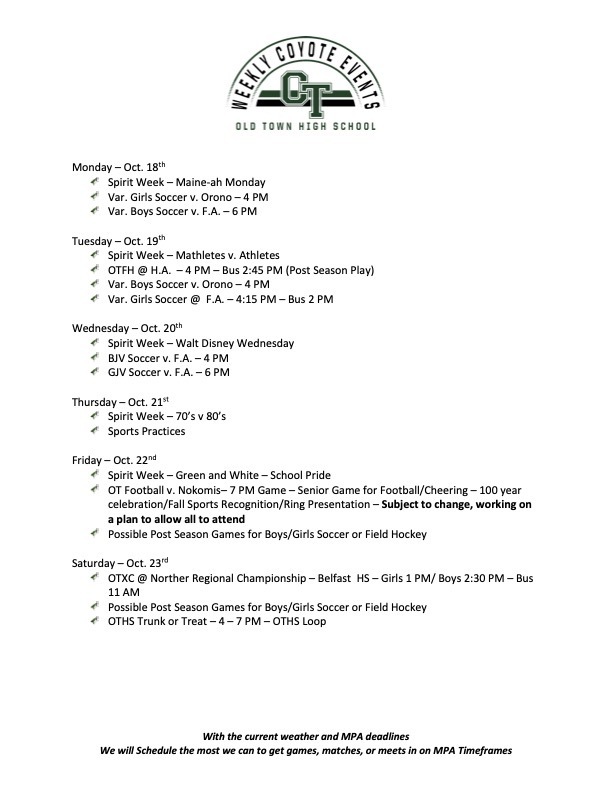 OTXC competed today at the PVC Large School XC Championship Meet in Bucksport. The girls team received personal best 5K times from sophomore Zoe Yerxa who finished 13th, junior Sophia Nepton in 15th and frosh Lida Kanoti in 22nd, while the boys team placed 7th in the team results and was led individually by junior Spencer Gordon who finished 10th with a personal best 5K time of 17:34 and junior Connor May who had a 5K personal best as well! Next up for both teams is the Northern Maine Class B XC Regional in Belfast next Saturday afternoon.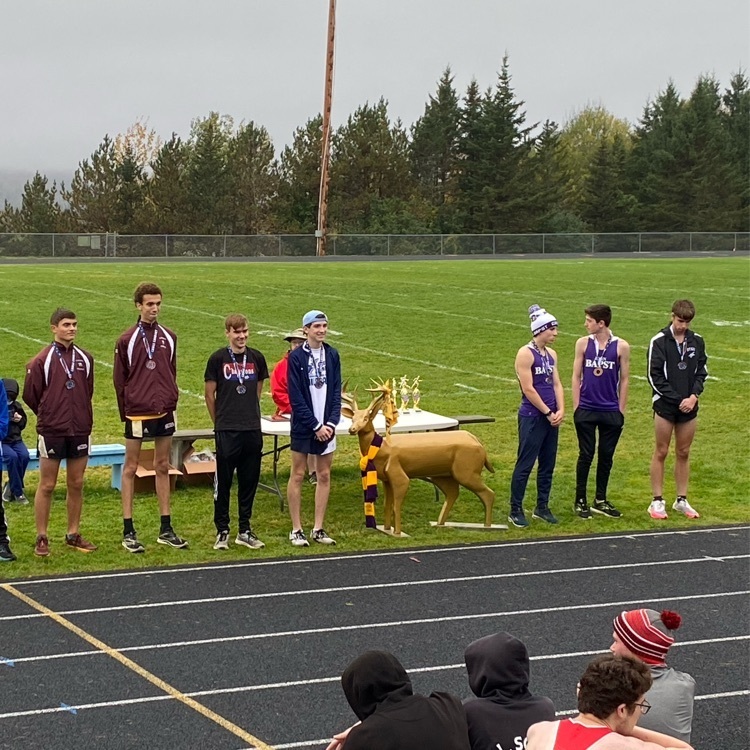 Due to the weather on Saturday and the need to preserve the field - the Varsity Soccer Games are canceled on Saturday, Oct. 16th the rescheduled schedule is as follows - please make adjustments Monday, October 18th 4 PM - Girls Varsity v. Orono 6 PM - Boys Varsity v. F.A. Tuesday, October 19th 4 PM - Boys Varsity v. Orono 6 PM - Girls Varsity @ F.A. - bus 2:15 PM Wednesday, October 20th 4 PM - Boys JV v. F.A. 6 PM - Girls JV v. F.A.

OTFH final regular season game v. JB - 9-0 win with plenty of goals by many - 2 hatties in the game from Kilee B. and Kayleigh W. - Team finished 11-3-0 - JV with a short game but still a W with 1-0 score - Dani F. With the winner for the Yotes! JV Round Robin canceled tomorrow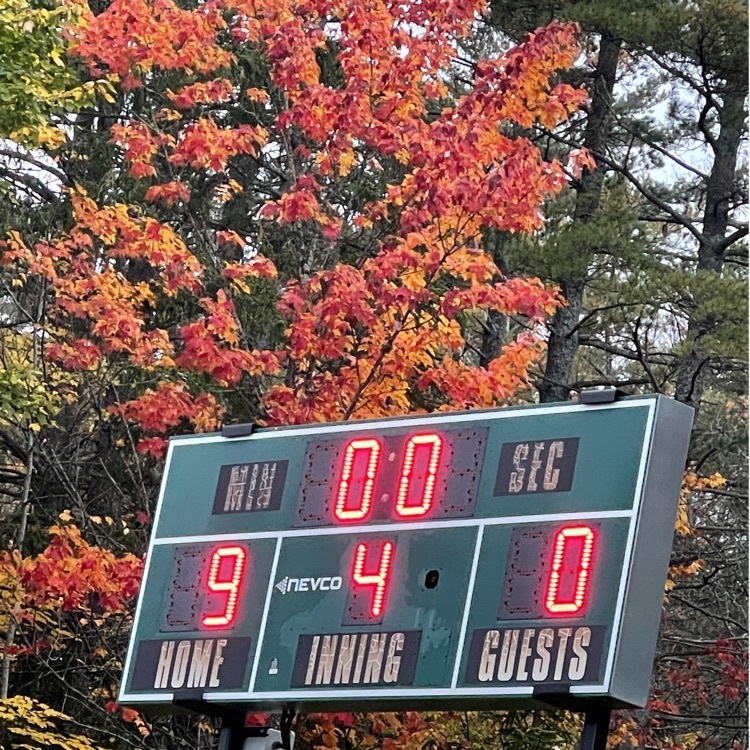 Alumni Alert - Our very own Sage Philips (Class 2018) will be giving one of the first speeches during the rededication ceremony of the Dod Center on UConn's Campus - Sage will be doing a Native Land acknowledgment as the Dod Center is built on Native Land in Connecticut. Sage will be followed by Senator Dod and President Biden who will be giving speeches after! Congratulations to Sage and your fellow Coyotes are proud! Watch it live at 3 PM today -
https://humanrights.uconn.edu/2021/09/20/human-rights-for-the-next-generation/#

Senior Parents: please remind your senior that their senior photo is due today. Please have them upload it in Google Classroom. Any questions please contact Christina Turner!