Library Art Contest Winner - Mrs. Stone is excited to announce that Isabella Bouchard is the winner of the Library Art Contest with her painting Another World, which will be prominently displayed in the library for this school year. Thank you to all that entered the contest!

Favorite time a year as our halls become showcases for Mrs. Thompson and Mr. Curtis's classes student work and talents!

Please support Key Club by participating in their annual Reverse Calendar Food Drive this month. Each day there is a food item to be brought in (see attached calendar and posters in school). This will be a CLASS COMPETITION as well! Each class will have their own box in the lobby to put food in and at the end of the month each class will earn points toward Student Council's Winter Carnival competitions! We will donate all food to The Caring Community Cupboard in Old Town, which serves many of our RSU 34 families. Thanks for your help with this important project!

Some big news for Coyote Nation and Coyote Athletics! We now have a new home for Coyote sports, this includes a whole new website, social media, and one stop shop for all RSU 34 Athletics… Give us a follow on Instagram and Facebook - search RSU 34 Athletics or go to our webpage - located on the drop down menu from the RSU 34 or OTHS website.

Penobscot Pioneers first ever regular season game in team history was played tonight against Greely co-op - Pioneers skated away with the programs first regular season win 12-0 over Greely! Great start ladies!

From Our Family To You!

What a great performance 🎭- OTHS Theater at it again with an awesome rendition of "A Christmas Carol" - Bravo 👏 and well done performance by all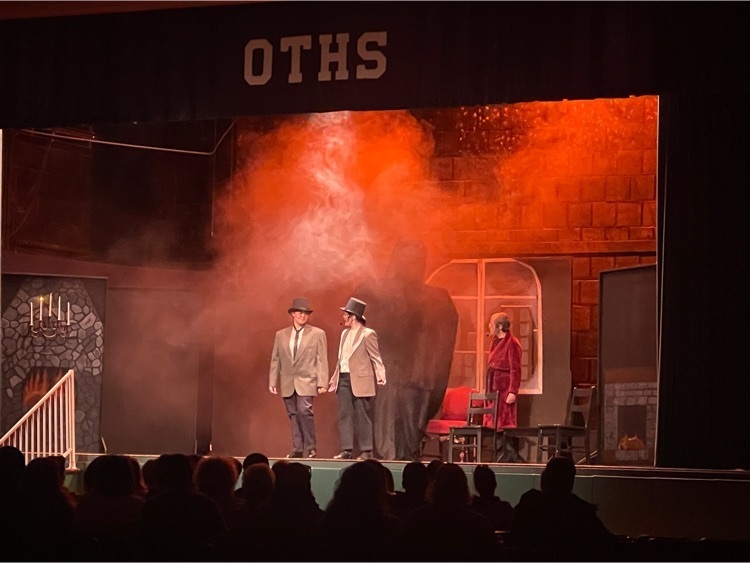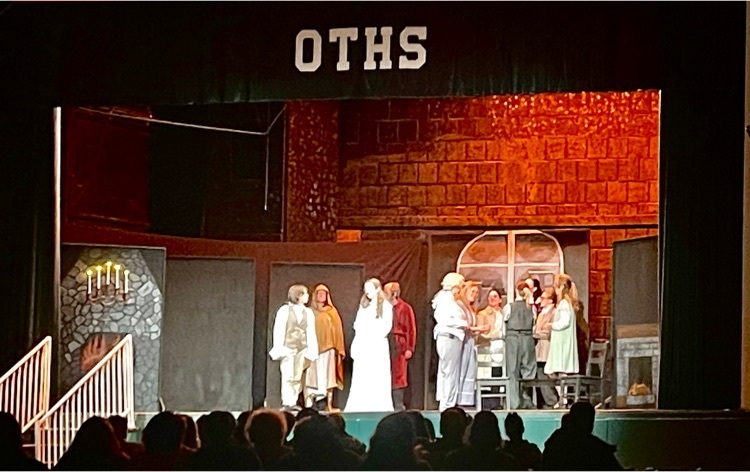 OTHS Robotics brought three teams and competed hard at Saturday's VEX Robotics Competition. In this year's game, "Spin Up", teams design and program a robot that scores points by gathering discs into a scoring zone, shooting discs into a basket, changing a color roller to their team's color, and by being over as many floor tiles as possible at the end of the match. Teams score bonus points by being the best in the autonomous (pre-programmed) round, then the human drivers take over the controls. Trouble-shooting on-site is key; each team has a "pit" where they can repair and adjust robots between matches. OTHS teams used a clever trick by deploying a weighted "tail" at the end of the match to be on top of more floor tiles than the robot's dimensions would normally allow. Congratulations to Saturday's crew of Cassidy, Dylan, Ian, and Kaegan - and many thanks to Coach Lewin!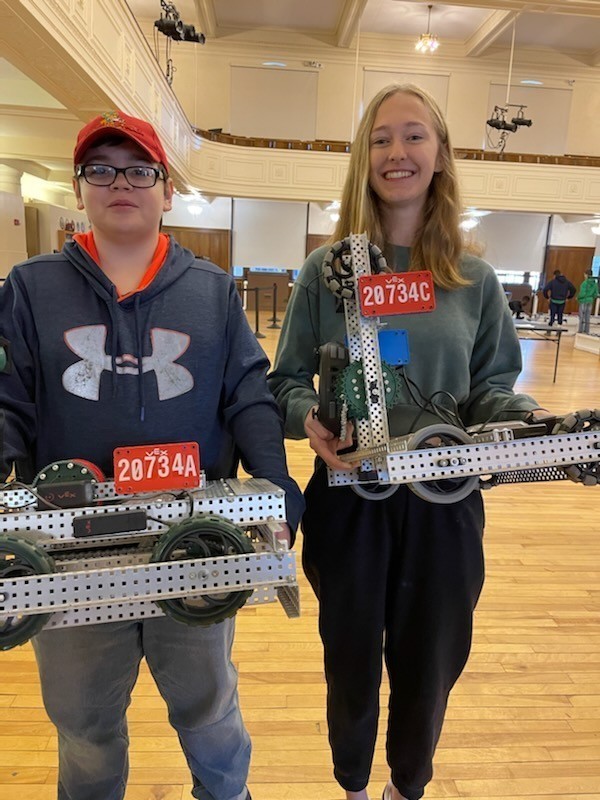 Tonight our staff was treated to dinner, great company, and the presence of old friends and new - as the OTHS Student Council put on the annual Staff Dinner during Parent/Teacher Conferences - Thank you for dinner, love, and support of your educators!

Reminder about the big fall show for OTHS Theater "A Christmas Carol" - Friday, Sat, Sunday showings - production poster done by our very own Abbie Richmond - Sophomore at OTHS


Tonight our very own Gabe Gifford signed his National letter of intent to D1 UMaine Baseball ⚾️ - Right down the road Gabe will be taking the mound on Mahanny Diamond for the Black Bears 🐻- Congratulations Gabe!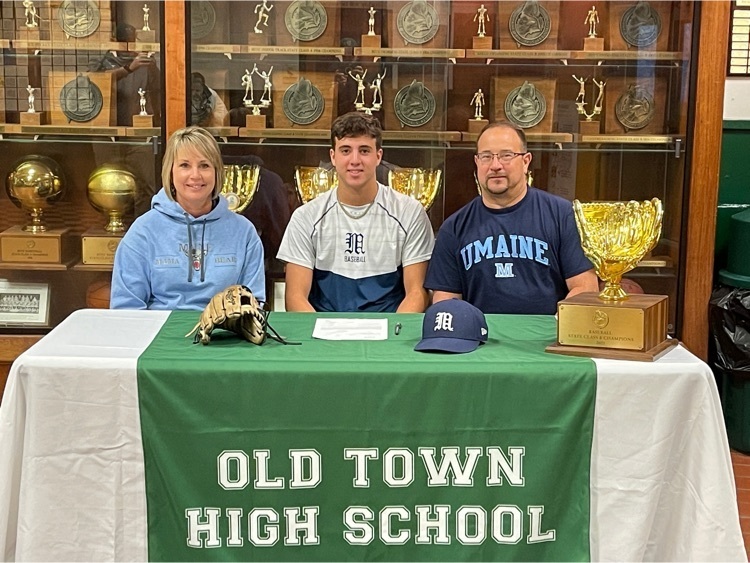 Come one, Come All - The Coyote Theatre presents A Christmas Carol - See the flyer for details!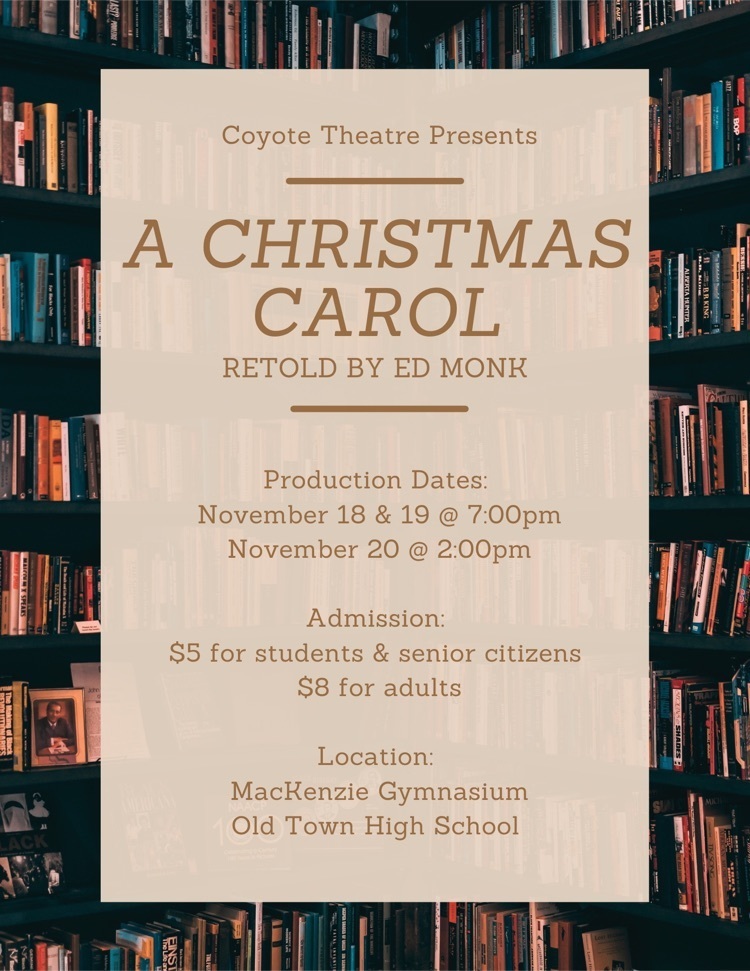 JROTC cadets participated in an event known as "the Veterans Day 5K" where cadets would have to run 5 kilometers at 6:15 in the morning on the OTHS track and in the woods around the high school on the cross country trail! Cadet Cooper Neely won 1st place for boys! For the girls, Cadets Keeara Dutton and Lexi Wesley tied for 1st!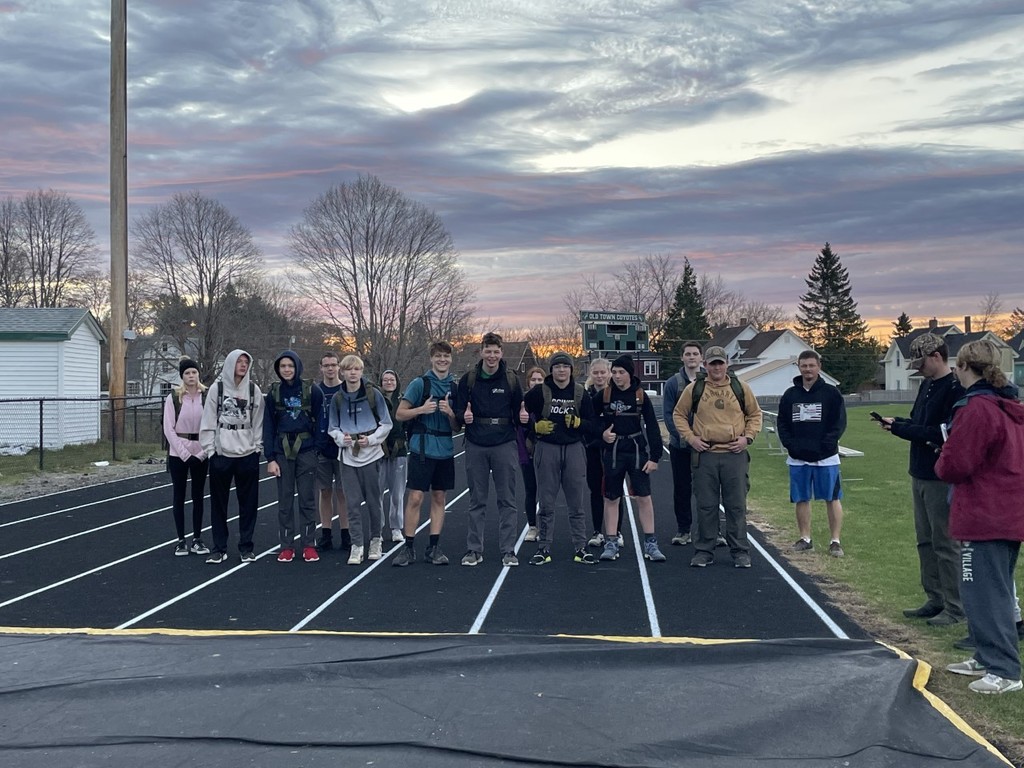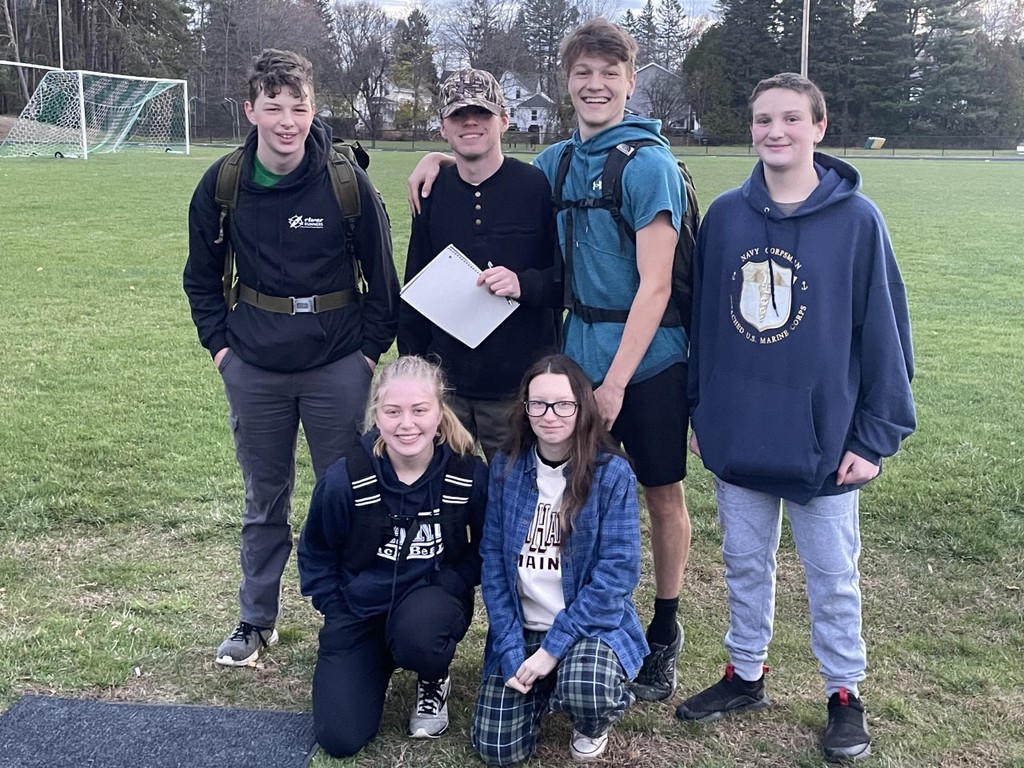 Please welcome our newest members of the OTHS National Honor Society. Pictured tonight are the current and new members of NHS, along with Principal Scott Gordon and Keynote/Guest speaker Superintendent Matt Cyr.

The OTHS NHS Induction Ceremony will be livestreamed from our Coyote Events Network on Youtube - use the following link -
https://youtu.be/opH935wmjXE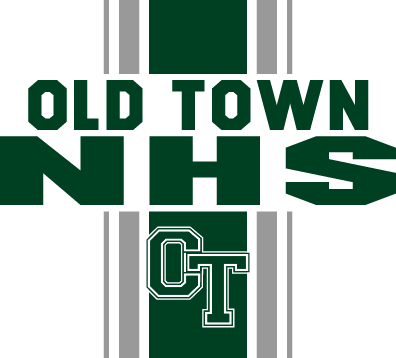 In Mrs. Hildreth JMG class, an interesting and needed lesson on "Dressing for Success." They learned the importance of making good first impressions, the difference between business casual and business professional, how to tie a tie and how to sew a button on a shirt!

Students learned about working together and being clear effective communicators in Algebra 2 Honors! They could only communicate with two other people on their team in a relay to build a mystery Lego "beast"!

OTHS Events - 11/7 week

The Competition at Nokomis regional high school concludes this year's 2022 season for the JROTC drill team! Old Town came in second to Bangor in a close match up. They were able to bring home two trophies, one for Color Guard and the other for platoon armed. 3 IDR medals were also given to Cadets Isabella Bouchard, Brie Engstrom, and Cadence Freeman. A big Thank you to the seniors for their hard work and dedication to drill. Daniel Desmond II