Events - Week of Oct. 17th

The Girls and Boys Cross Country teams competed today at the PVC Large School Championship Meet in Caribou. The boys team received individual PVC Championship Meet personal best finishes from Spencer Gordon in 9th, Wyatt Byther in 16th, Hayna Francis in 20th, Connor May in 21st and Griffin Murray in 32nd on their way to a 4th place team finish. For the girls, Lida Kanoti with a PVC Championship Meet personal best 12th place finish and Annie Roach in 16th and Zoe Yerxa in 26th led the girls team to a 5th place team finish. Next up are the Class B Northern Regionals next Saturday in Belfast.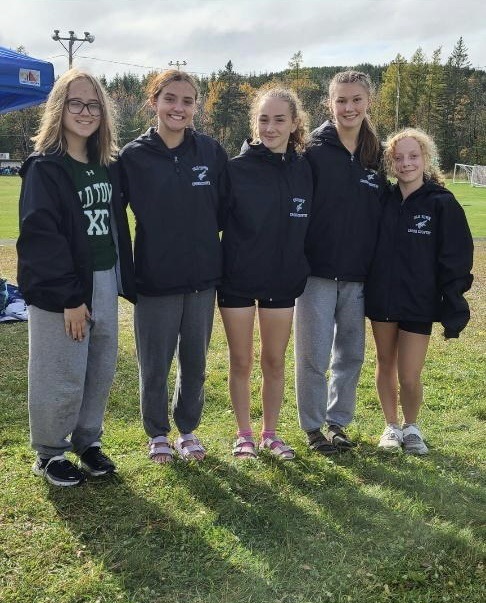 Girls Soccer ⚽️ at JB - JV won 3-0. Ava B. had 2 goals and Athina R. contributed with 1. Emily W. & Keely K. had the shutout. Varsity won 3-1. Karina D. with the first goal off a corner. Rhiannon B. picked up a goal in the 2nd half. Kayleigh J. finished the scoring for the lady coyotes off a skip pass from Alexis D.

OT Boys Soccer ⚽️ in action at Husson playing JB - Varsity lost 1-0 moving to 5-7-1 - JV won 3-2 T Michaud with 3 goals during the game!

Field Hockey 🏑 today is postponed and moved to Monday, 4 PM v. Belfast - JV After

OTHS Math Team traveled to Brewer High School for the first away meet since 2020 and it was a great start to the year! Over 200 students from 10 area schools competed in 5 individual rounds and 1 team round. Senior Cassidy R was OT's top scorer, with Juniors Ian D and Noah N close behind. The next meet is November 9th at Orono!

Mrs. Stone working her special magic again and promoting literacy for all…. Mrs. Stone worked with local school libraries to gather age and level appropriate books 📚 for our Special Education population to have a section in our library! Literacy for all is a powerful concept!

Sports Update: Due to weather - FH v. Belfast is scheduled for 4 PM on Saturday, 10/15 - pending field conditions, decision will be made in the AM Football @ Belfast is moved to Saturday, 10/15 at 7 PM - Bus 4:30 PM

OTHS music department welcomes UMaine's own Dr. Phil Edelman. Students benefited from his professional feedback and critique of students performance. This critical feedback from professionals is how we grow as individuals…. Thank you Mr. Priest for landing this opportunity for our students!

⚽️ Girls Soccer ⚽️ on the road to Hermon - battle of the tops in heal points tonight - and definitely a well played game by OTHS - did not produce the outcome we wanted with a 0-2 L for the Yotes…. Few games left till post season for soccer!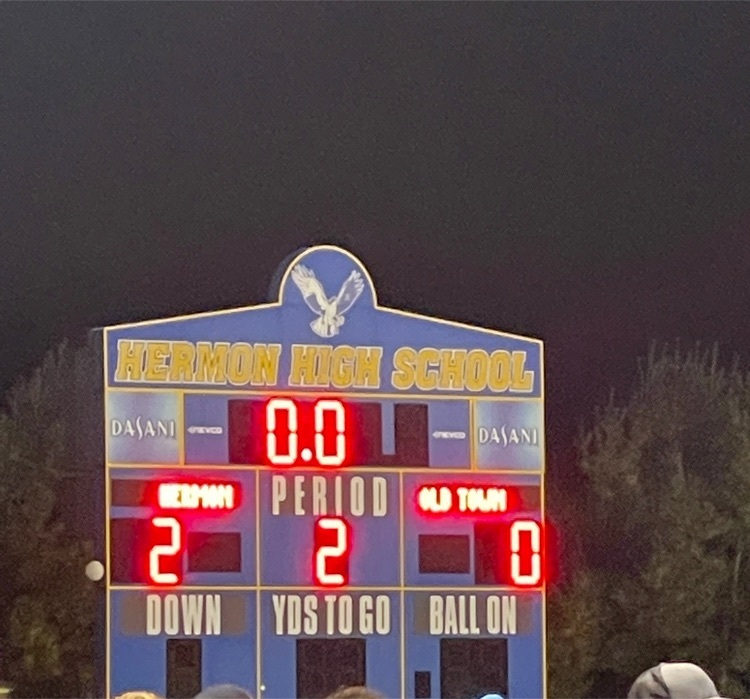 OT Soccer ⚽️ all around tonight - Varsity Boys with a Logan B goal to win over Hermon 1-0 - JV Boys lost 5-0 at Hermon tonight and Girls JV hosting Schenck HS under the lights with a 6-0 W

OTFH in action v. JB today at Victory Field Complex - exciting game for the Yotes pulling off a 1-0 W from a Natalie F goal… Moving to a 6-7 record - JV was able to play a full game to 0-0 hard fought tie…

Class of 2023 Project Grad Bottle Drive! This Sunday10/16. from 10 AM- 2 PM - the pick up, drop off at Mahan's or people can drop off bottles and cans in the lower parking lot at the Old Town High School! Thanks again for your support!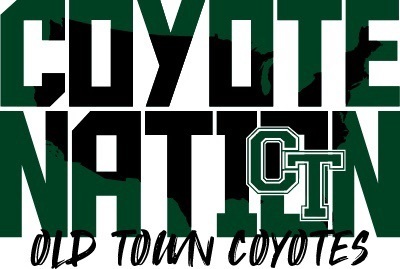 Updated events due to changes - changes in bold…

Couple of Soccer ⚽️ games with our neighbors further to the North, Vikings playing girls Varsity first with a 4-0 Yotes win, Vikings played Boys Varsity next and came away with a 4-1 W for the Vikings - Girls move to 8-2-1 holding 2nd, Boys move to 4-6-1 in 9th place…

Friday Night OTHS was able to honor Gabe Gifford for winning PVC Pitcher of the year for Class B Baseball ⚾️- Congratulations Gabe on your accomplishments!

OTHS Events - Week of 10/10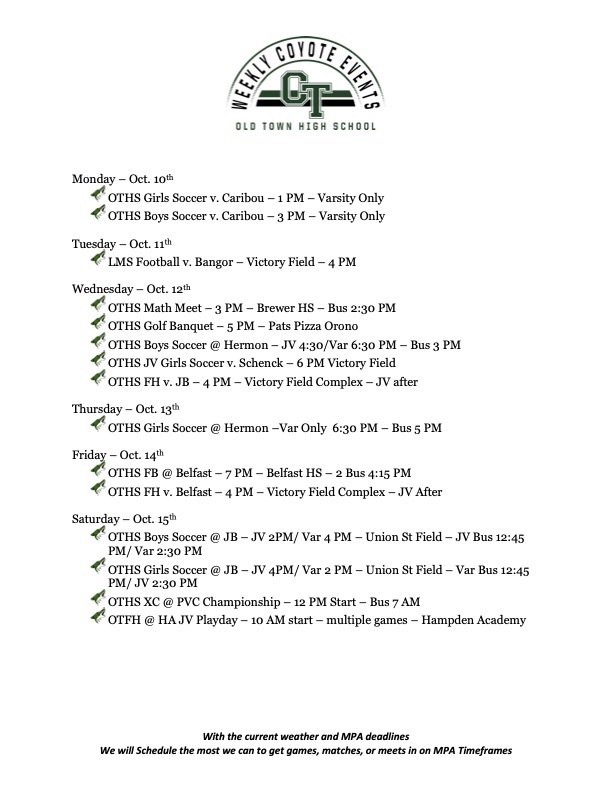 Girls Soccer ⚽️ finishing up the day of sports for the Coyotes hosting the Wildcats of PI - Varsity saw a lone goal from Gabby C. But was not enough as the girls fell 2-1 - JV locked PI up with a 1-1 tie in a 7v7 game…. Varsity only on Monday…

Congratulations to Nate B and Charlotte B at MPA Class B North State Golf Meet - Nate finished T 31st and Charlotte finished T 4th place… Good work representing OTHS Golf ⛳️