OTHS Theater headed to Stearns High School later today for the Regional Drama competition. In the 6:30pm session, they will be performing "Pandora and the Sickle Moon." We have learned that saying "good luck" is actually bad luck in theater. So.... Break a leg! :) Go Coyotes!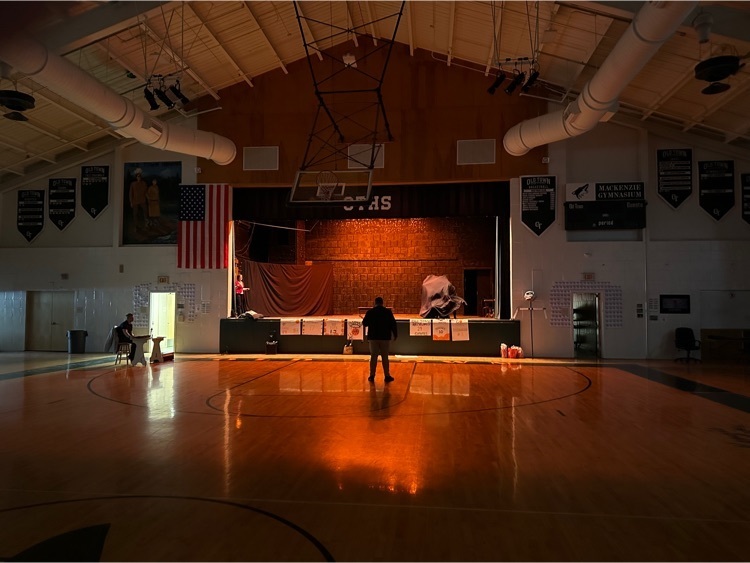 Congratulations to Patrick Sylantys - Old Town High School Math Team's top overall scorer for this school year. Great Job Patrick!
Don't forget Old Town High School's 8th Grade Open House tomorrow night starting at 6pm. Join us to see what OTHS has to offer! Come and talk to our teachers, coaches, club advisors and learn about our program offerings. You can get to wherever you want to go from right here. The journey begins with us. If you are lucky, you might even get to meet Petey the Coyote!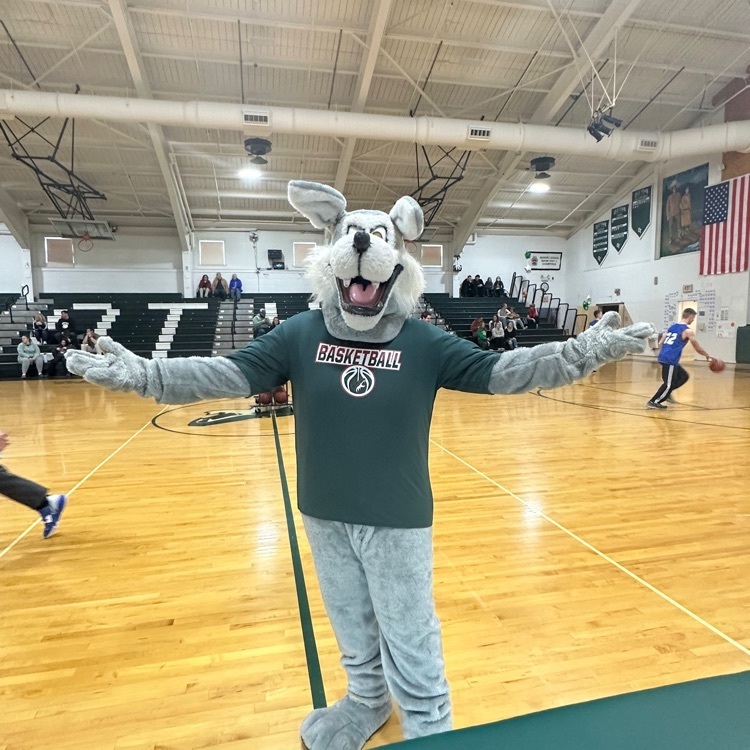 Do you have YOUR ticket yet? They are on sale every day during lunch. Don't miss your opportunity to strut down the red carpet!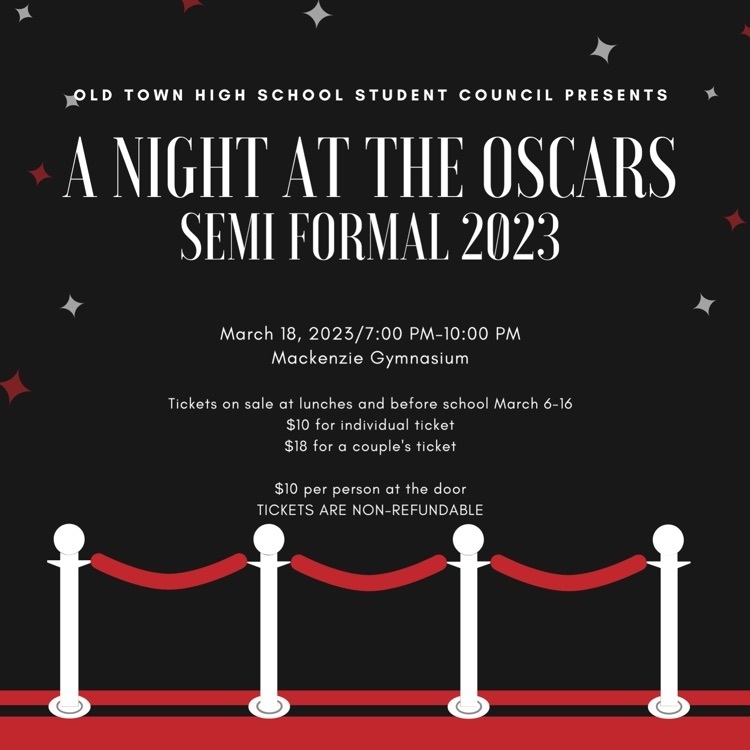 Over the course of the last week, we have taken a handful of students with us back to area middle schools where THEY attended to share tips for success at OTHS. We are hopeful that all area 8th graders got many of their questions answered by returning students and will join us on Thursday evening - March 9th - (6pm to 7:30pm) - for our annual 8th grade Open House for the Class of 2027.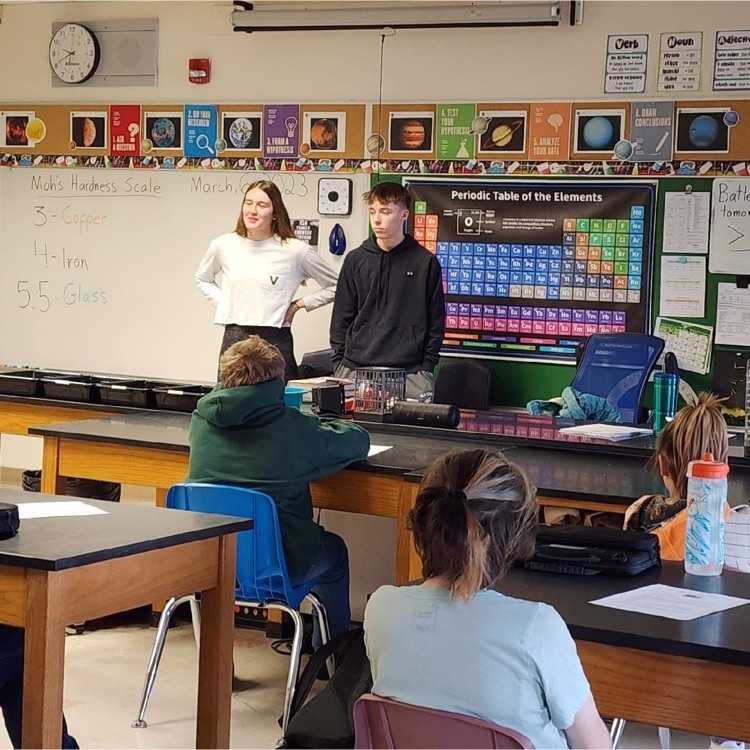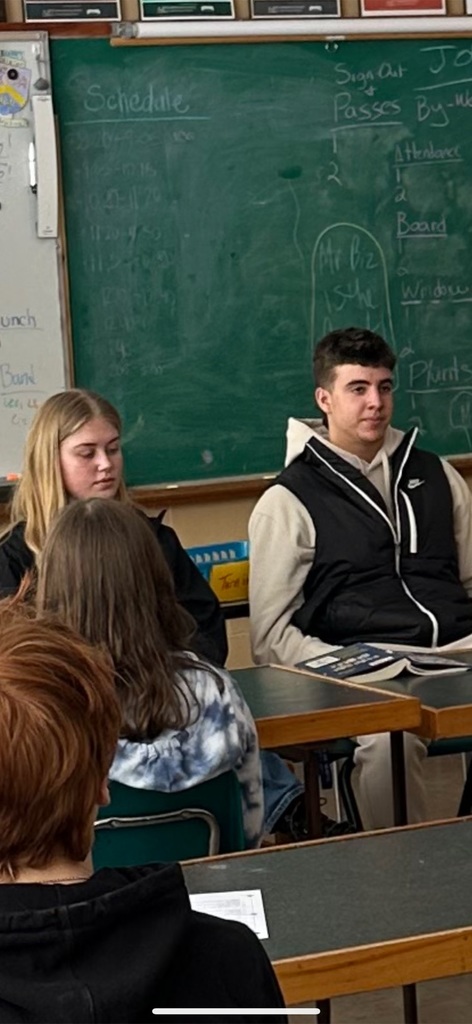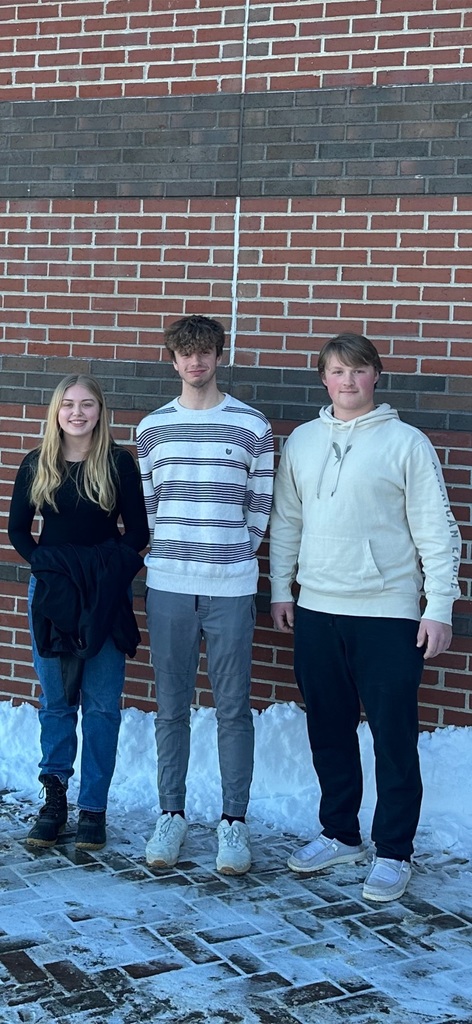 Here are a few more pictures from our grade 10 tour to United Technologies Center on Friday of last week. Included is a pic of a few of our amazing staff members. Have a Great Week!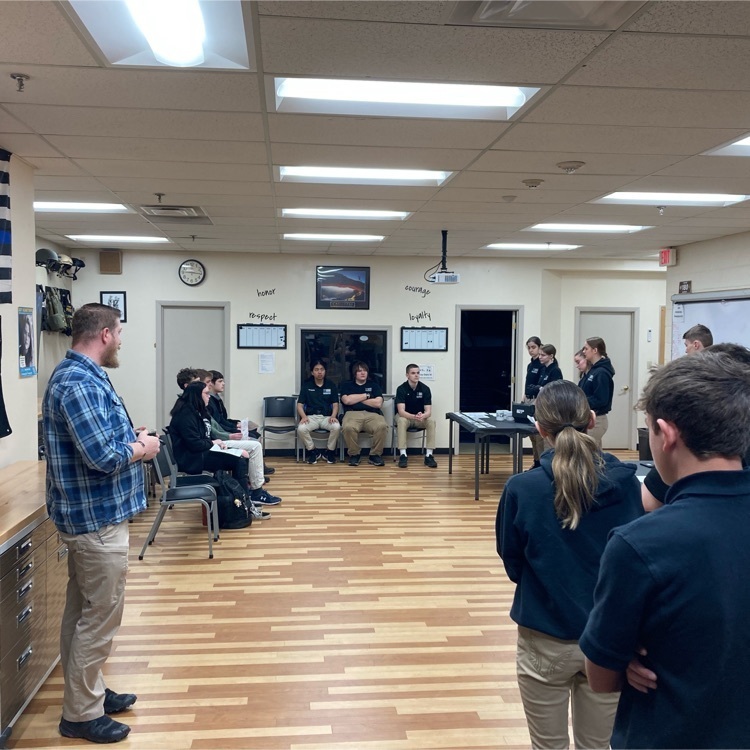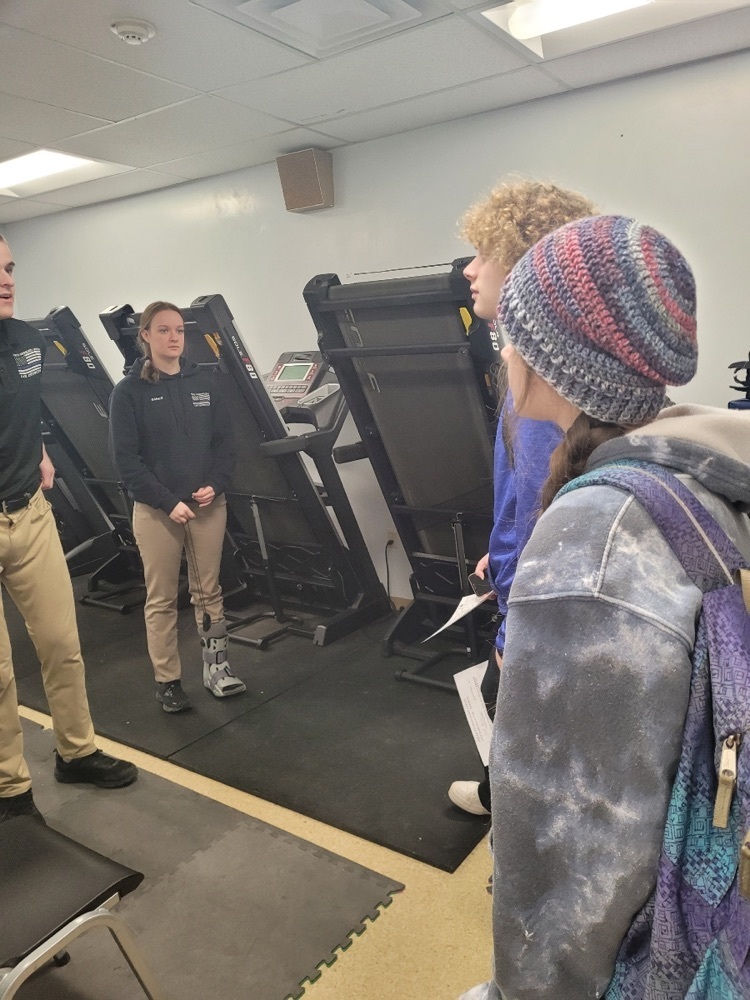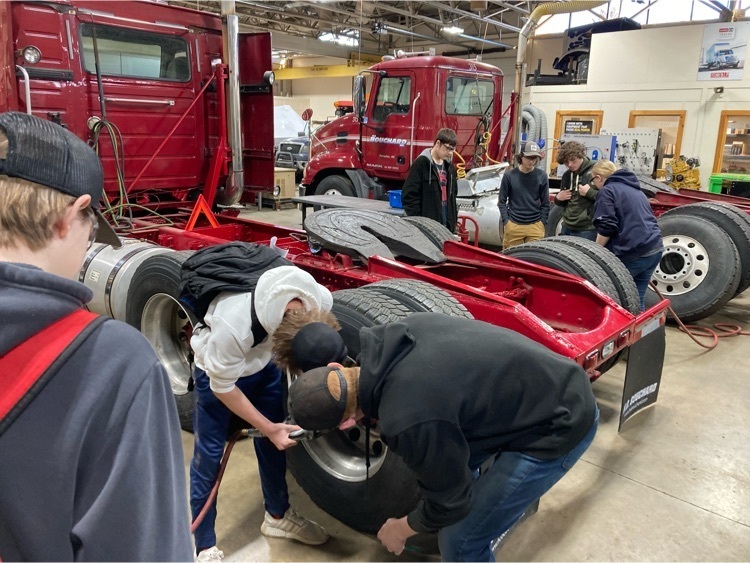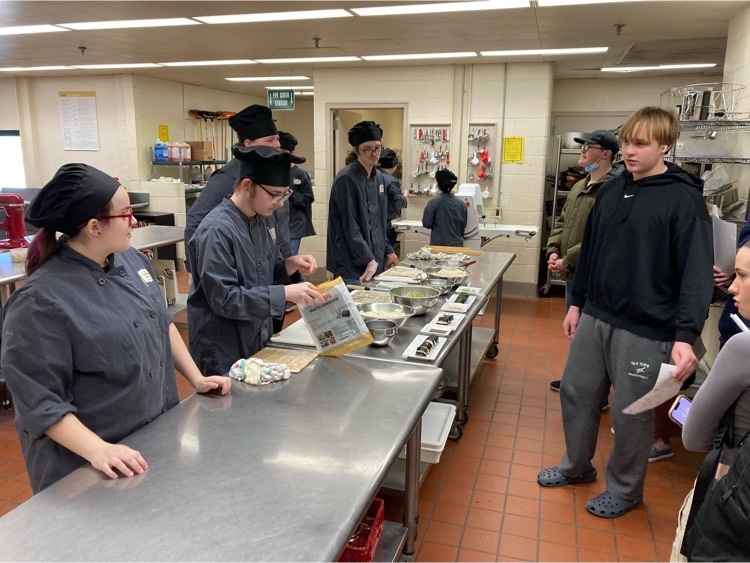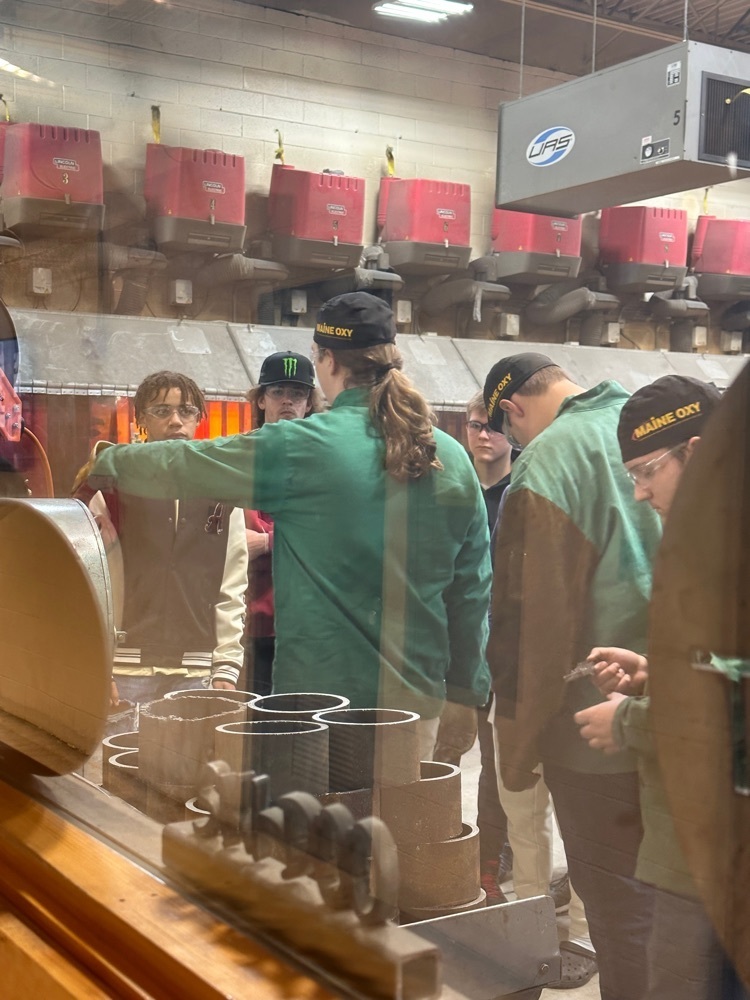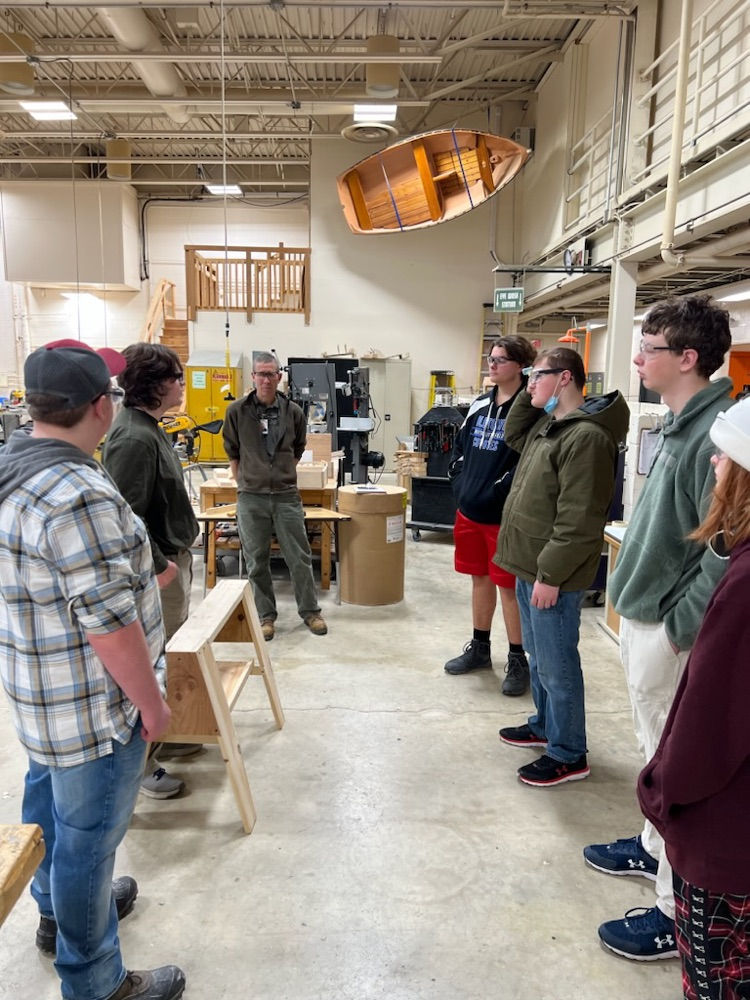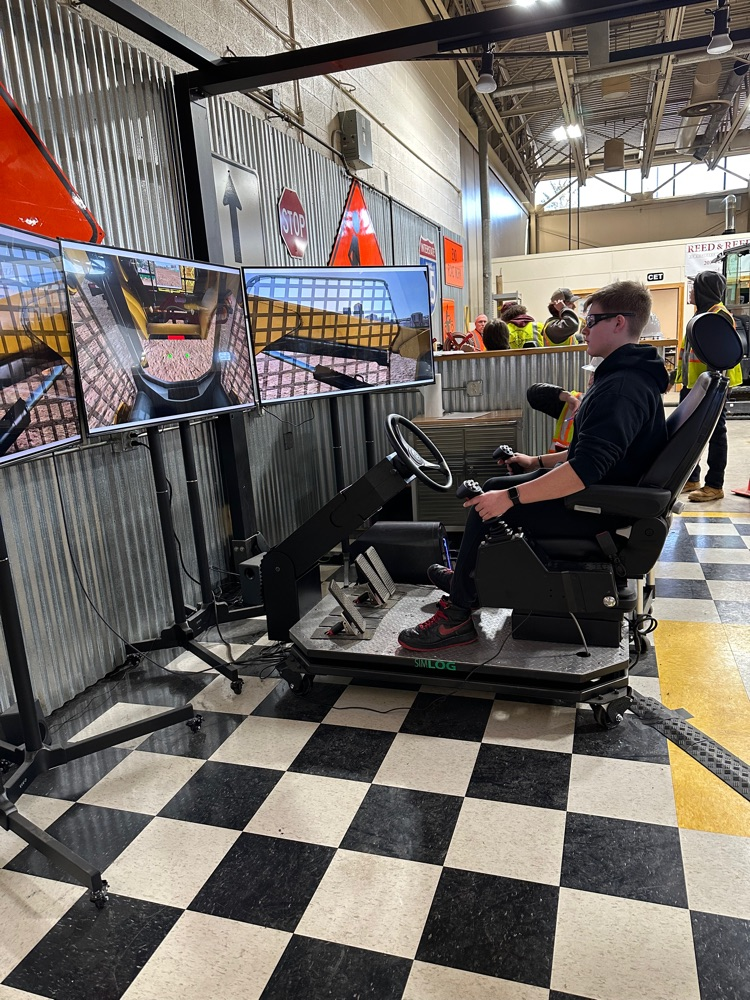 On Friday morning at Old Town High School, students in Ms. Davis' concurrent enrollment English class do a gallery walk. Students created kites to share their learning about the novel they recently read, "The Kite Runner" by Khaled Hosseini.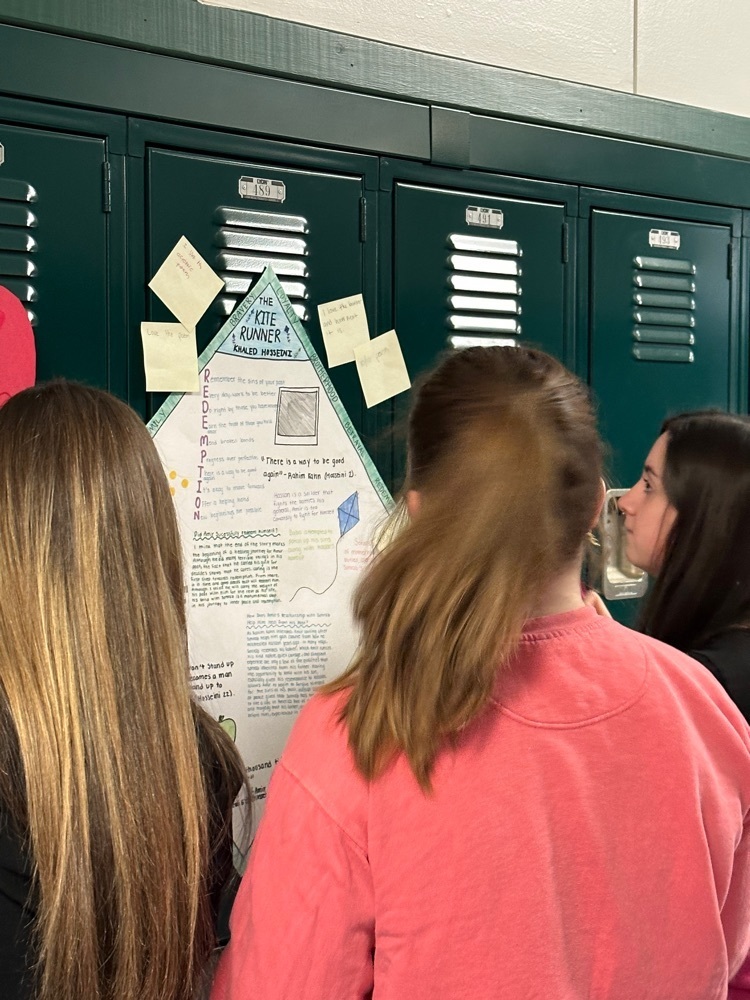 This morning at Old Town High School, (75) students from grade 10 took a tour of United Technology Center to see first-hand some of the amazing programs offered and the opportunities that are available to them starting next year. Applications to UTC are due by April 1st for all students. Go Coyotes!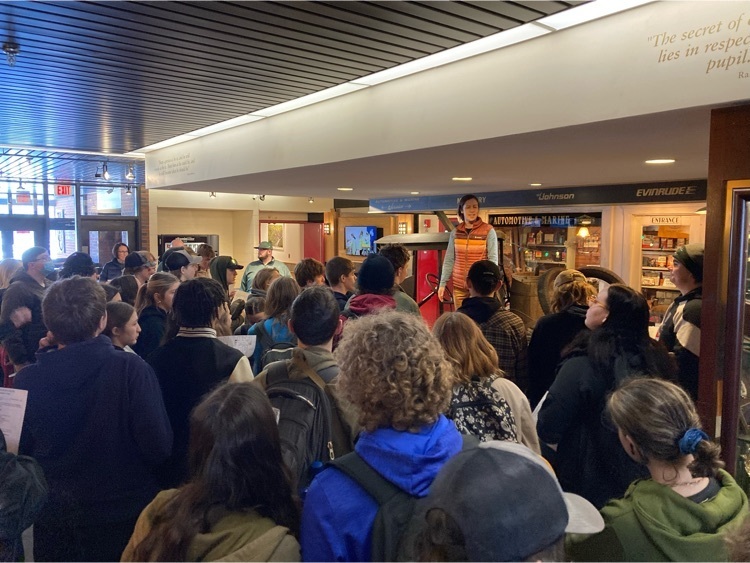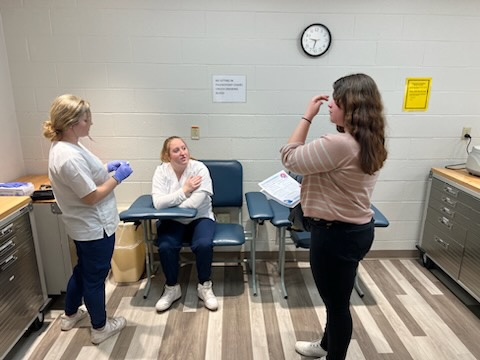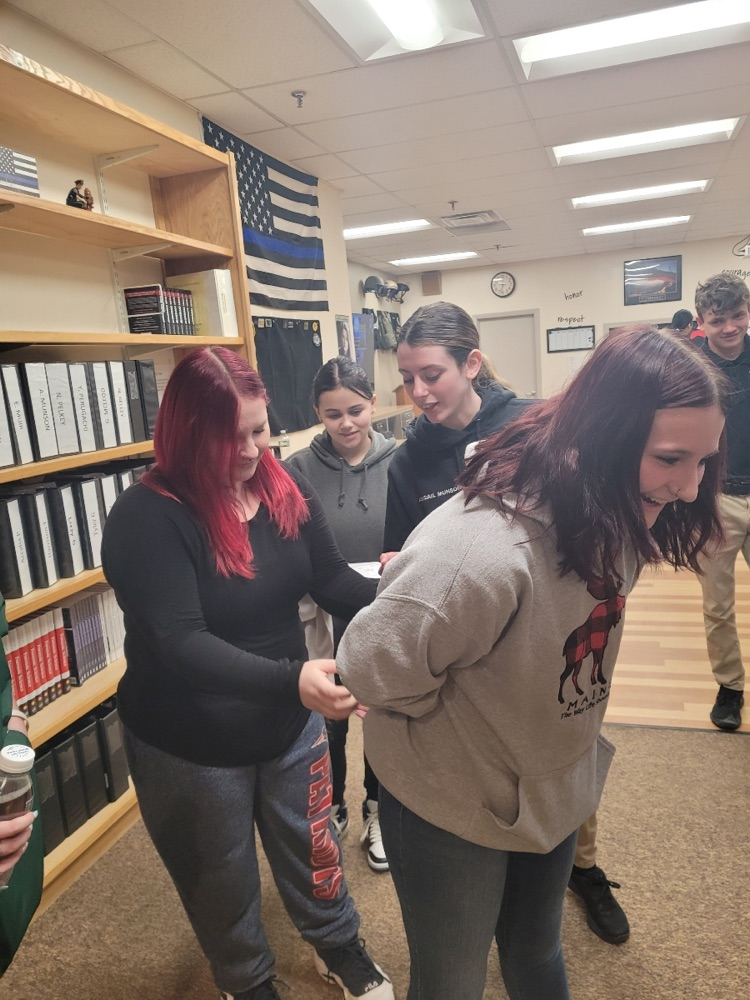 All After School Activities @ Old Town High School are cancelled for today, Thursday, March 2nd.
My how the time flies! It another edition of "Throwback Thursday" from Old Town High School! Some haven't changed at all, some have changed a lot. How many can you name?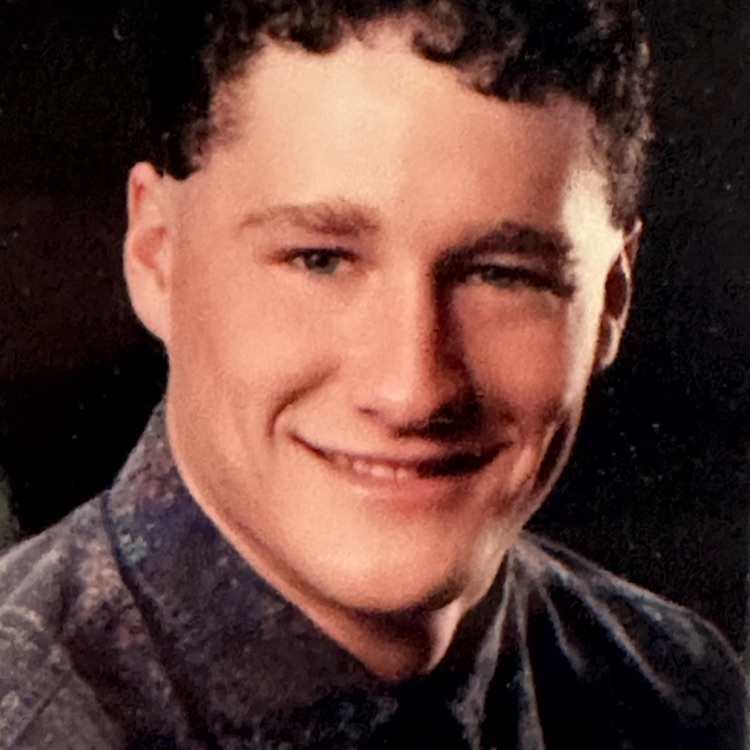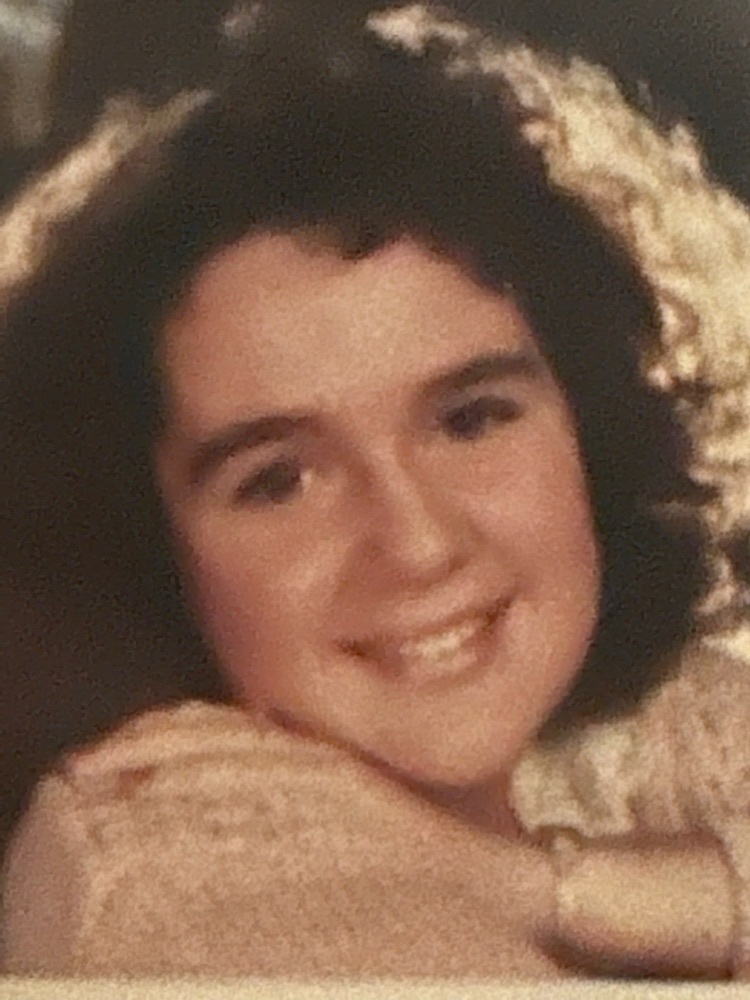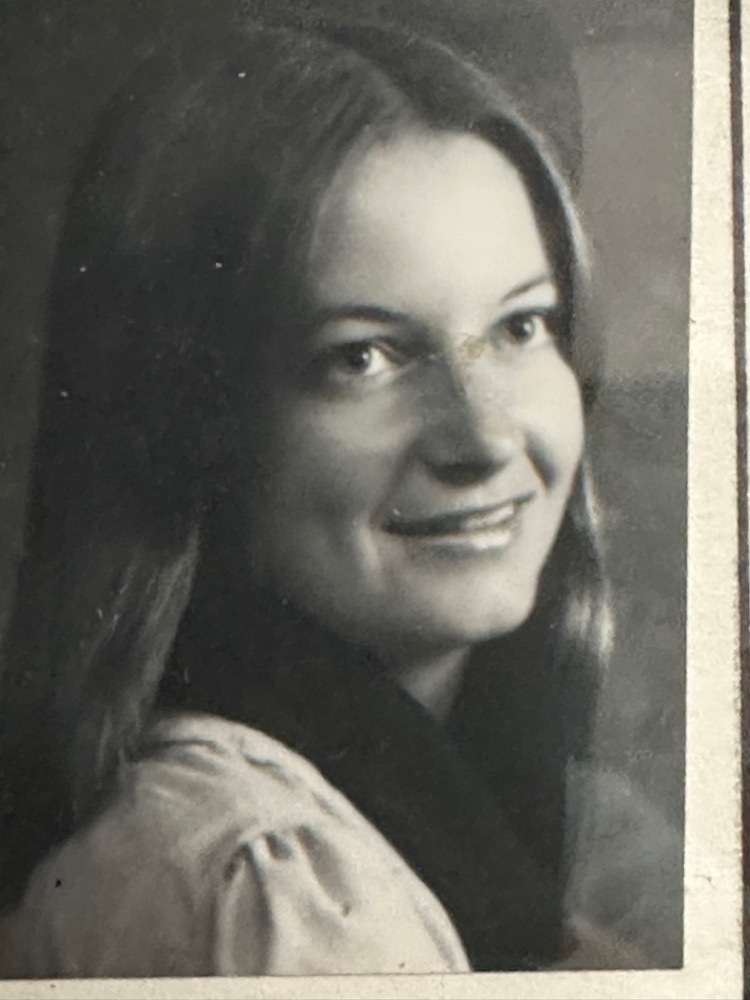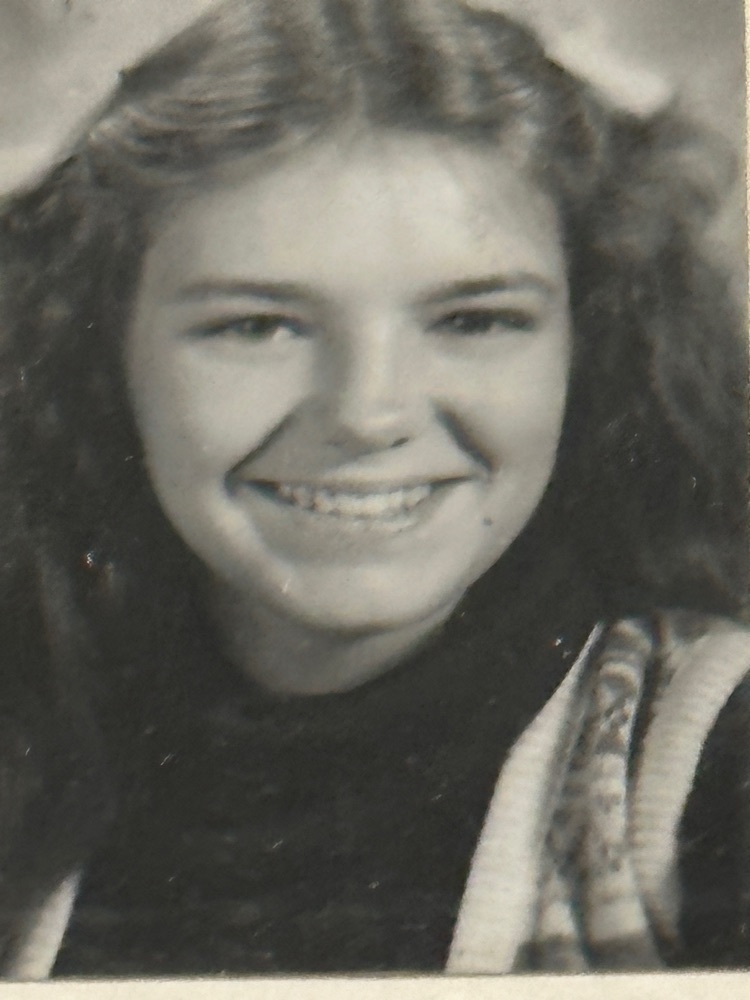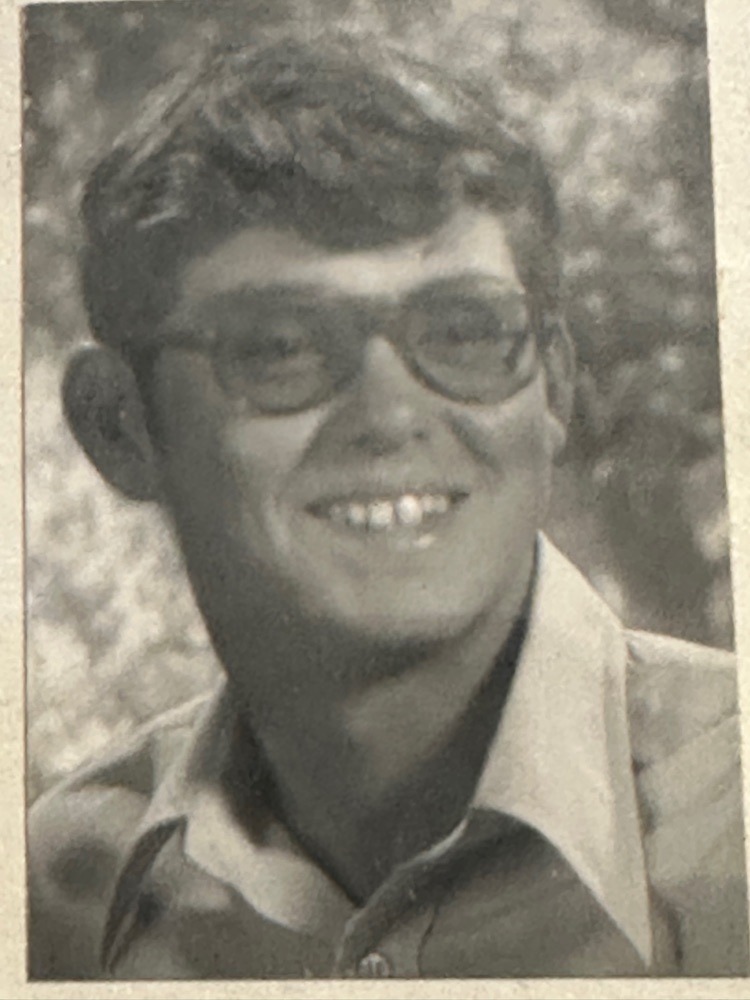 Old Town High School's "Jobs for Maine Graduates" recently took a tour of the Air National Guard Base in Bangor. Here they got to check out an Airplane in the Maintenance Hanger, the Fire Station, Security Forces, and the fuel trucks. On this trip they learned all about the great opportunities that can exist with a career in the Maine Air National Guard.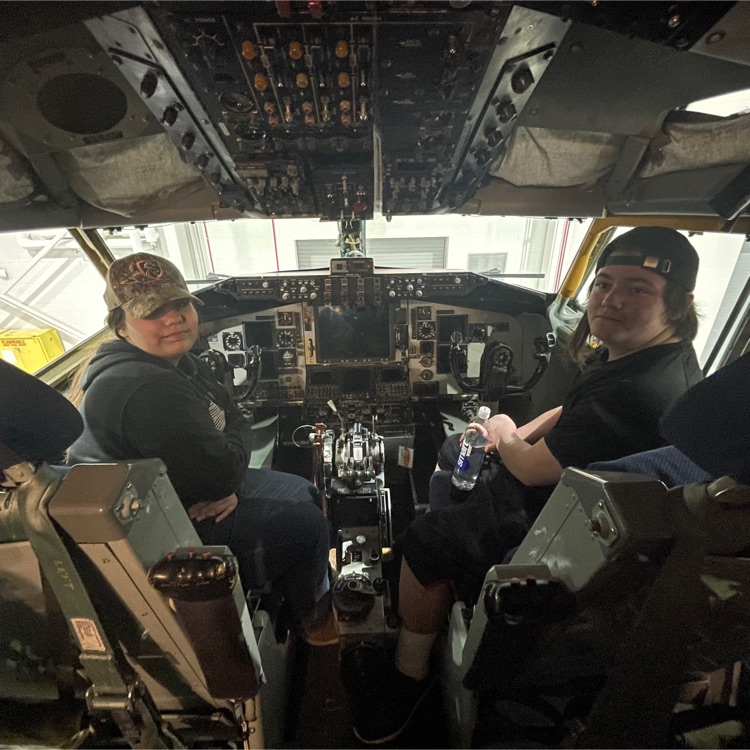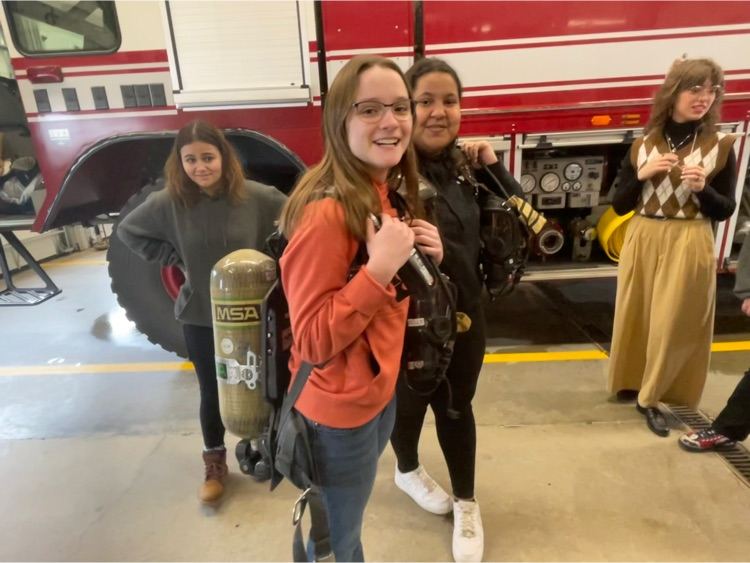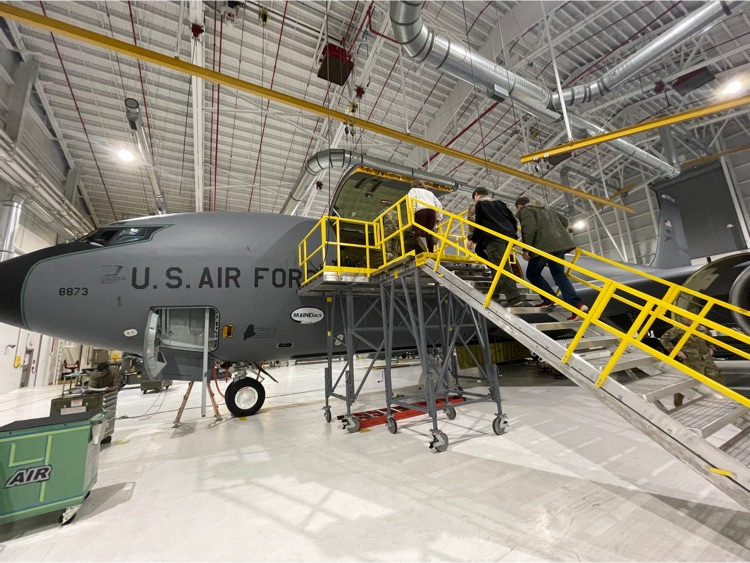 This morning at Old Town High School, Noelle O'Clair from United Technology Center paid a visit to speak with our 10th graders about the possibilities that exist for them starting in grade 11 at UTC. After a brief presentation, students were asked to select (4) programs - from a list of (16) that are offered. Students will be transported by bus to UTC on Friday of this week and get a chance to tour the four programs that they chose today. The bus will be leaving OTHS at 8:30-ish and returning in time for lunch. PERMISSION SLIPS ARE DUE BY THURSDAY! Here is a list of the program offerings: *Health Occupations *Medical Assisting *Culinary Arts *Horticulture and Outdoor Recreation *Emergency Medical *Law Enforcement *Building Construction/Fine Woodworking *Plumbing & Heating *Electrical/Connectivity *Construction Engineering *Welding *Automotive Engineering *Diesel/Heavy Equipment *Custom Auto & Composite Materials *Outdoor Recreation *Electronic & Advanced Manufacturing *Digital Art & Software Development *Video & Audio Production *Business Leadership There are a tremendous number of opportunities available to our students at UTC. Many of our students have found their career path through connections made at UTC. In a typical year, we have about 50 students attend either an AM or a PM session and then take classes at OTHS the other half of the day. Go Coyotes!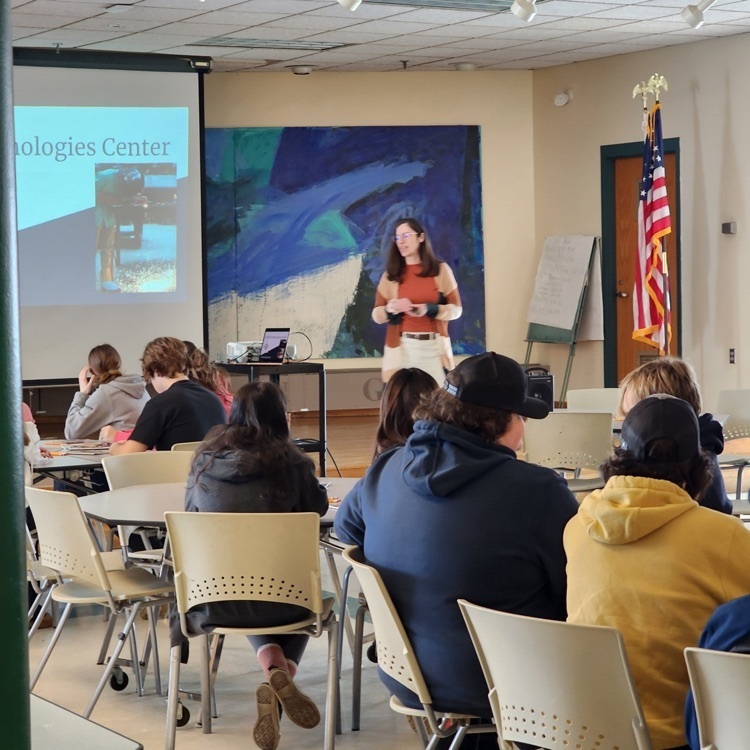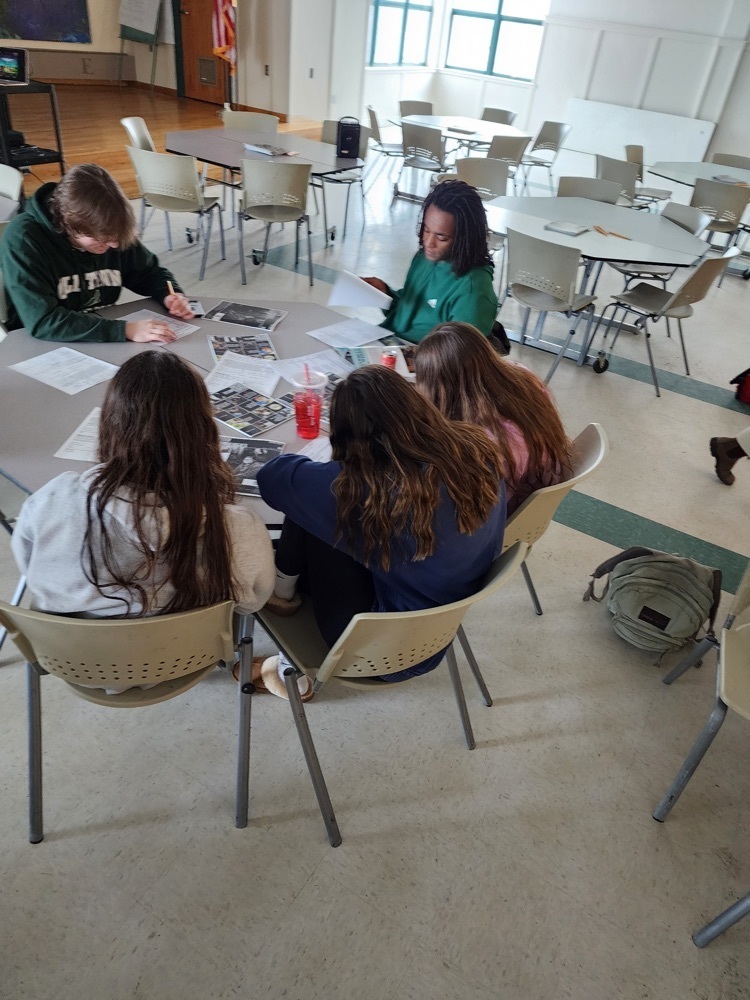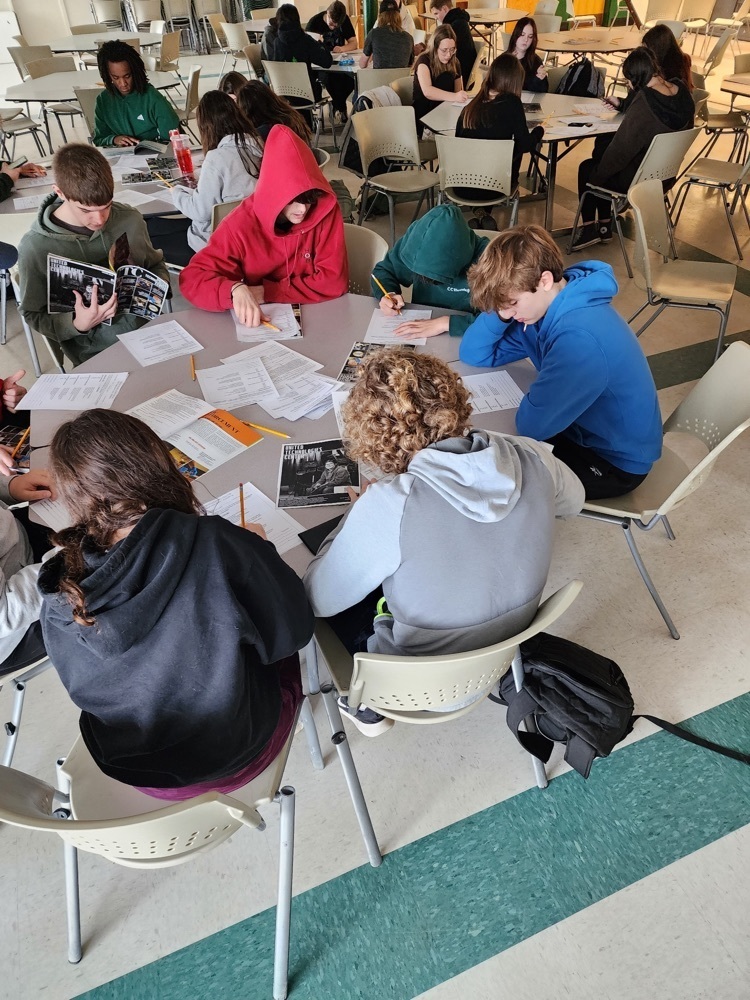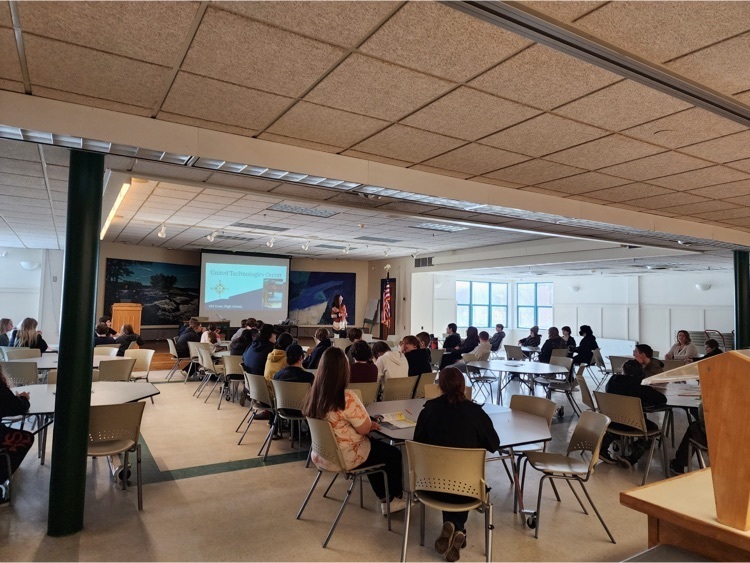 Being situated a mere four miles from the flagship university of the University of Maine system has its advantages. One of those being we get to see a pretty consistent pool of talented student teachers in our classrooms working with students. This semester we have two student teachers in the social studies department. Nick Avery is an OTHS grad (class of 2018) and former Coyote baseball great. He returns to Mrs. Turner to learn the ropes of teaching in a high school classroom. Delaney Colson hails from Massachusetts and she is a big Red Sox fan. She is now spending her days learning about all of the curveballs that can be thrown at you during a typical school day as a classroom teacher. Who better to help her through that than Mr. May? We look forward to seeing Nick & Delaney's growth throughout the school year and we are very confident that they will be tremendous assets to the field of education for years to come.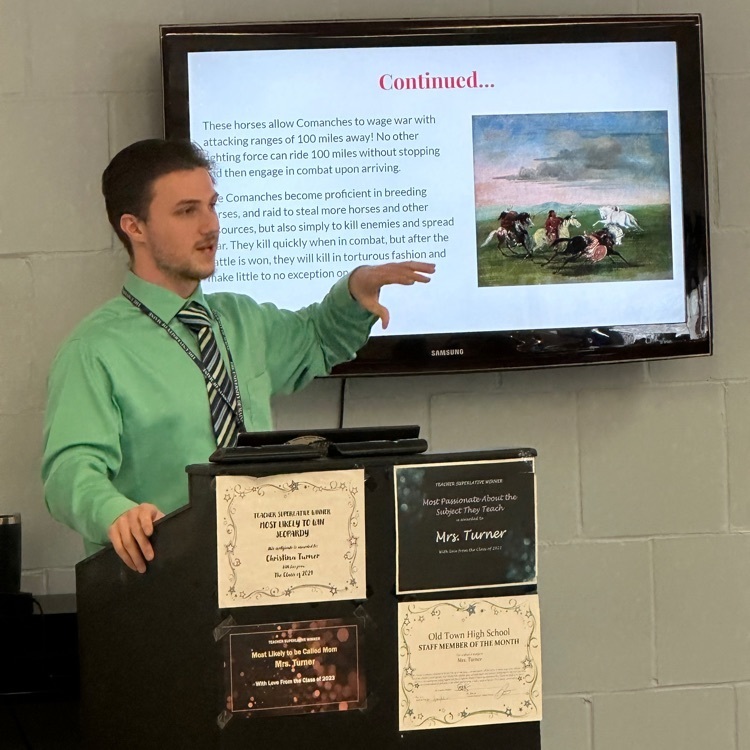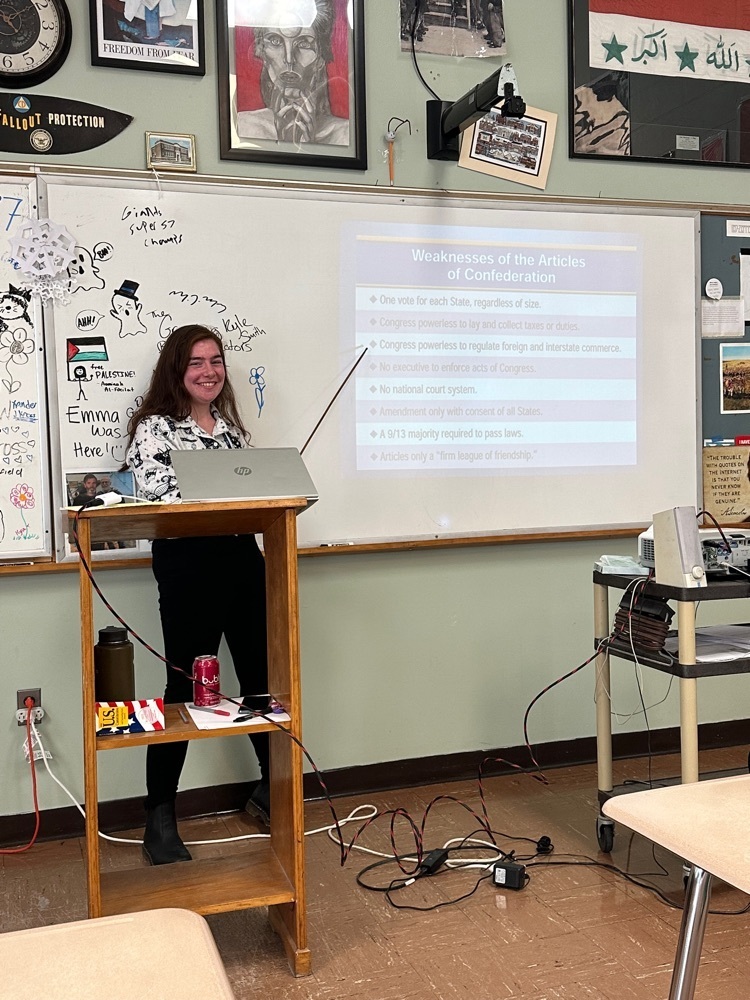 Students - just a reminder, tomorrow is a white day.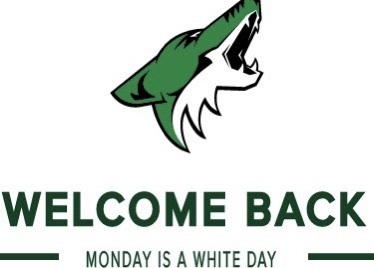 Please support our Old Town High School Key Club! Three winners enjoy (7) days worth of $50 gift cards at local restaurants. Proceeds go toward replenishing our Memorial Garden funds at OTHS. The Memorial Garden helps preserve the memory of students we have lost. To purchase, please email Kim Ketch at
Kim.ketch@rsu34.org
Drawing is March 3rd! Venmo is available. Thanks for your support!
The Old Town High School Robotics team competes in the VRC - (Vex Robotics Competition) State Championship today in South Portland. Here are a few pics of the team making some final preparations on Friday and one pic of the team as they arrived in South Portland this morning. Best of Luck to Coach Justin Lewin & all who are competing today. Go Coyotes!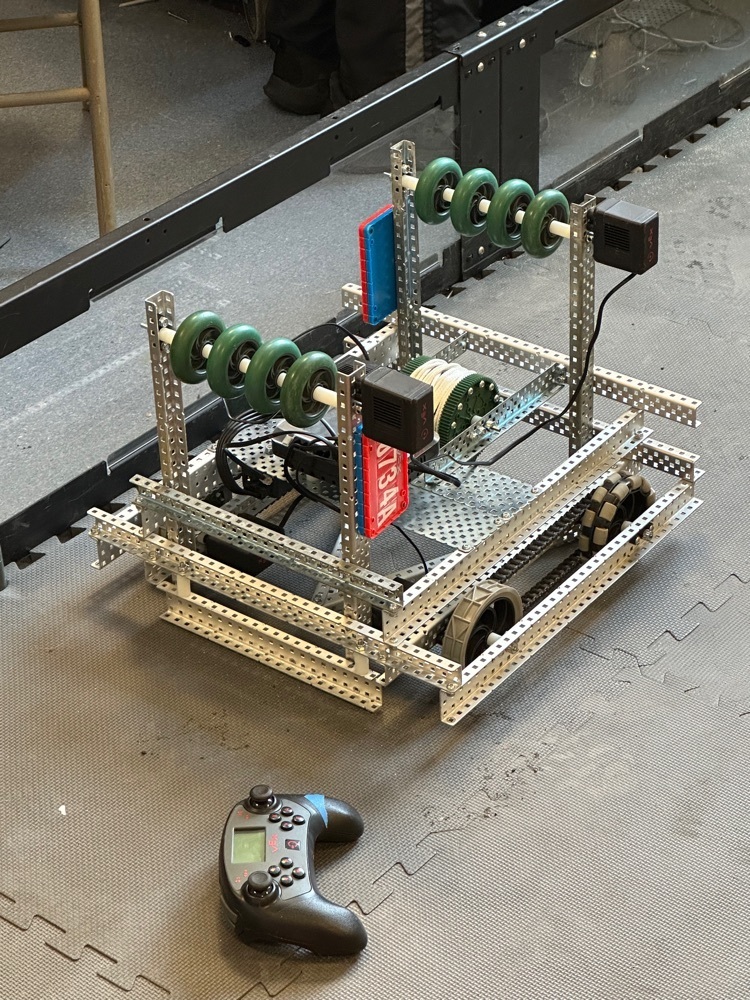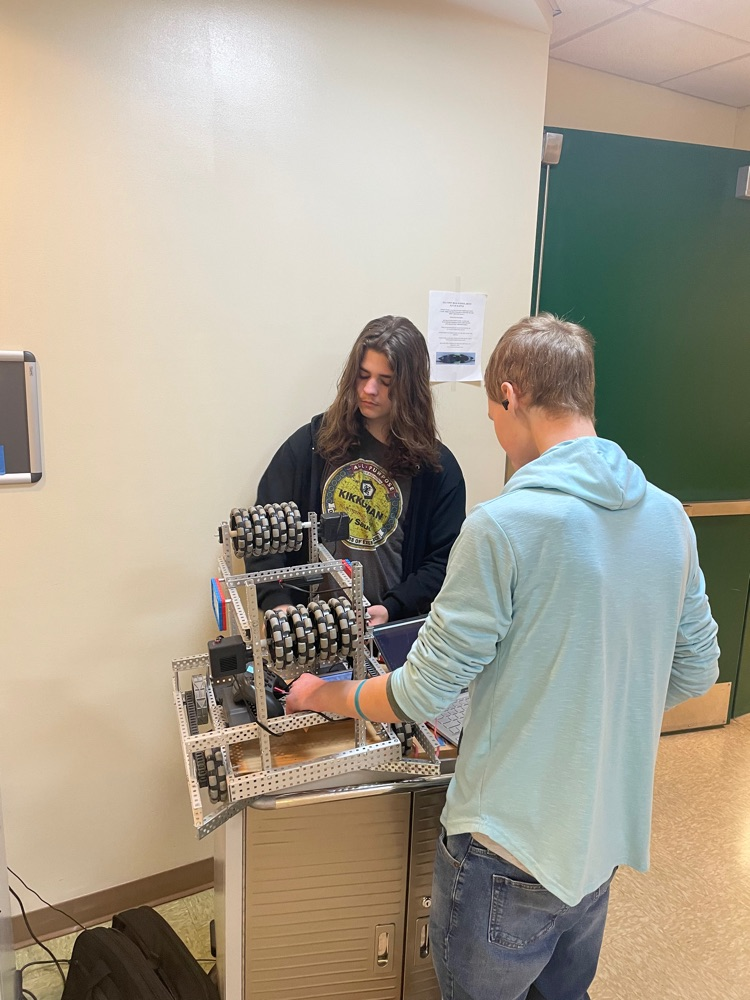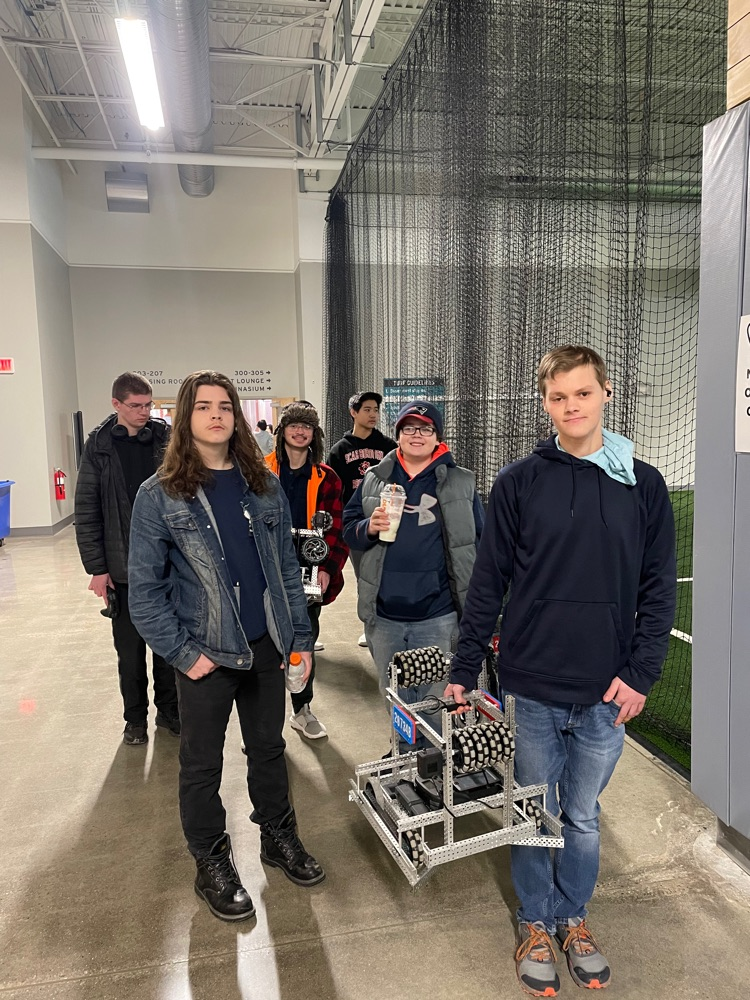 The Old Town High School Drama team is busy preparing for the Class B Regional Drama Competition, which will be held on March 10th & 11th at sites all over the state. OT will be performing "Pandora and the Sickle Moon" on Friday, March 10th at 6:30pm @ Stearns High School. Go Coyotes!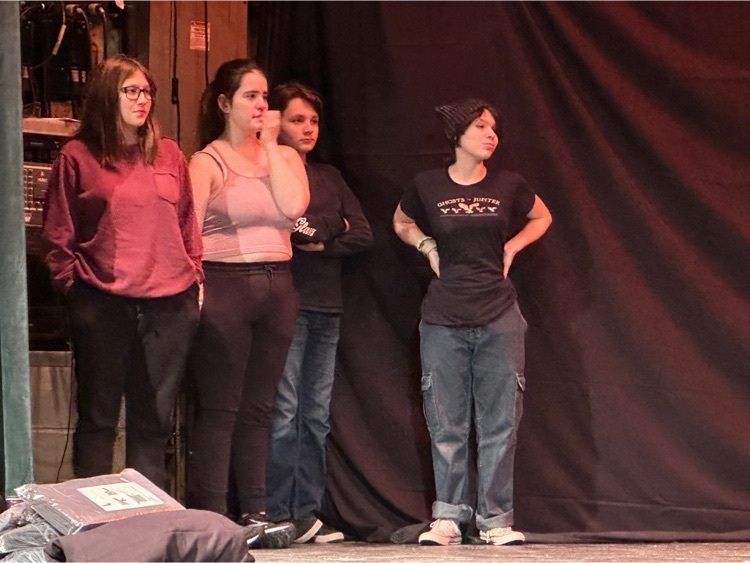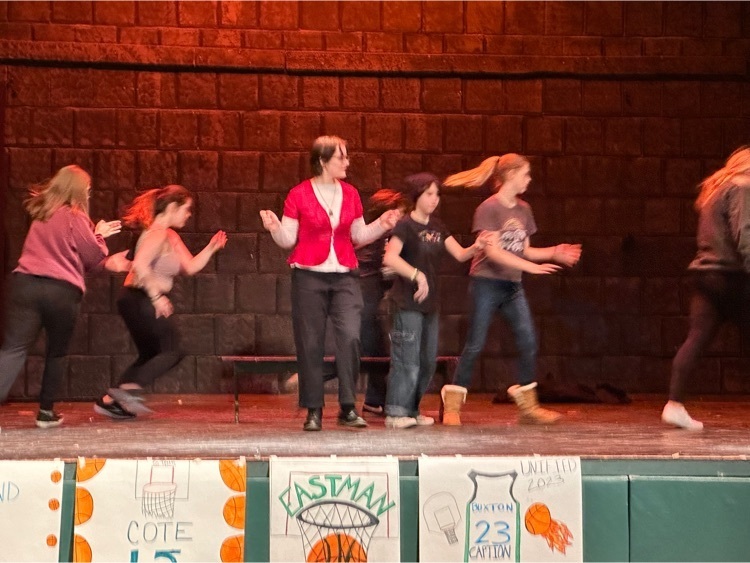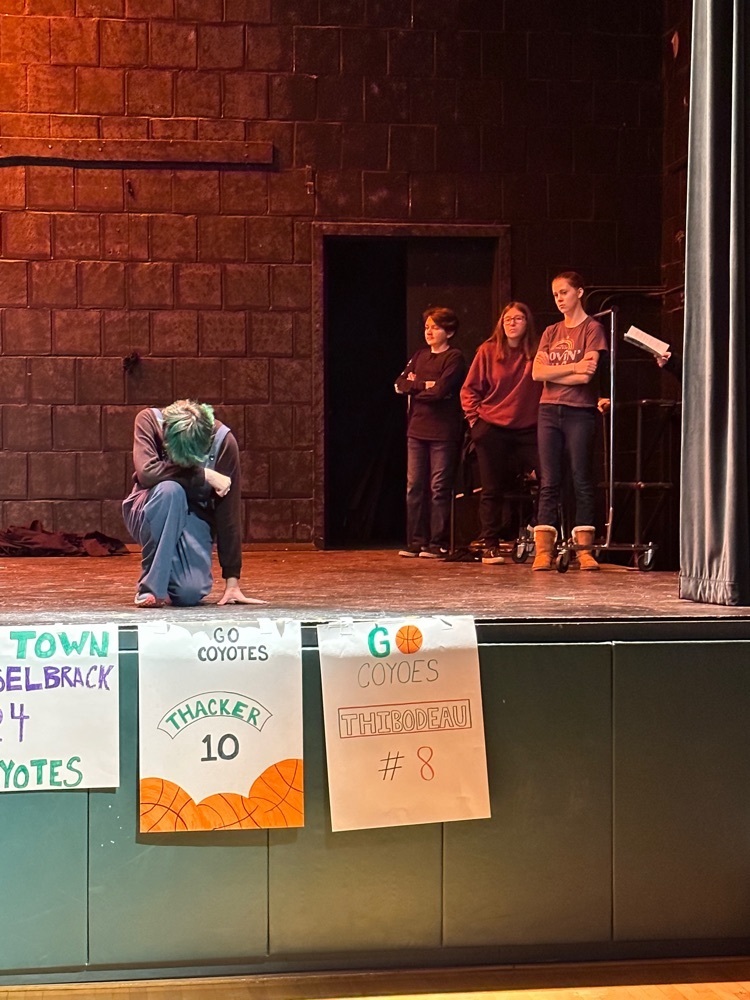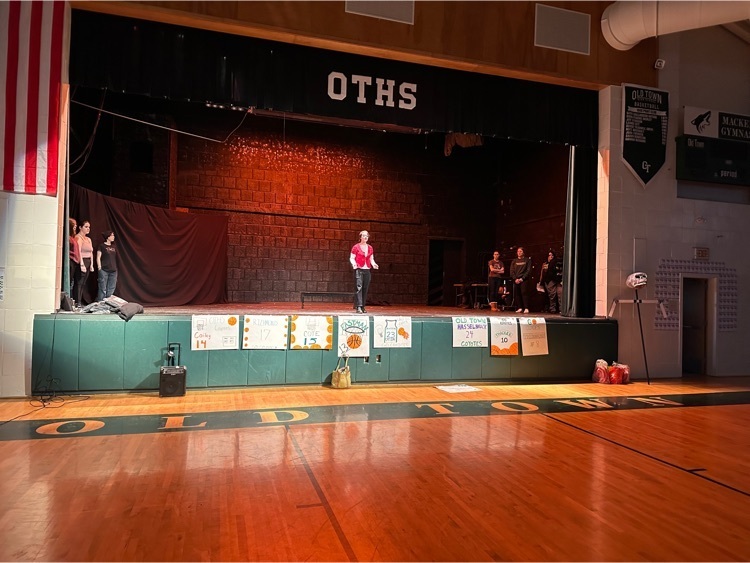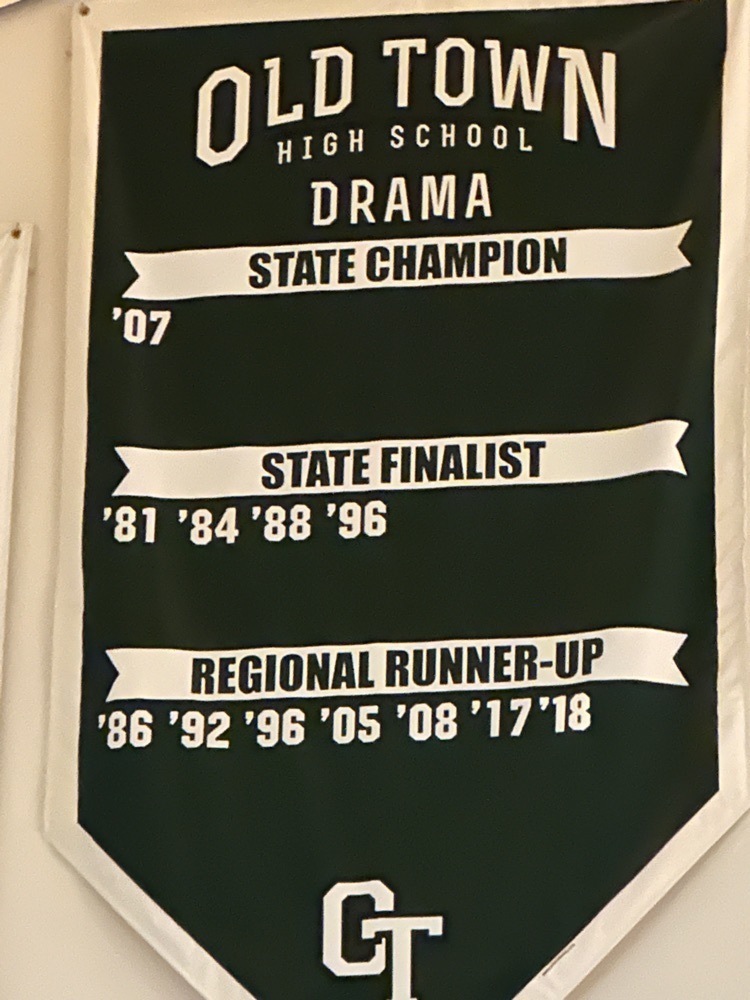 On any given winter day, with a snowstorm bearing down on us, I get ten to fifteen students who will ask me, "Mr. Gordon are you going to cancel school for us tomorrow?" My response is always the same, " I don't make that call, Mr. Cyr does. Here is his cell phone number." :) Today, I am making the call. It is snowing and the roads are treacherous. No School. Stay home and read! In all seriousness, I hope you are having a great vacation. Go Coyotes!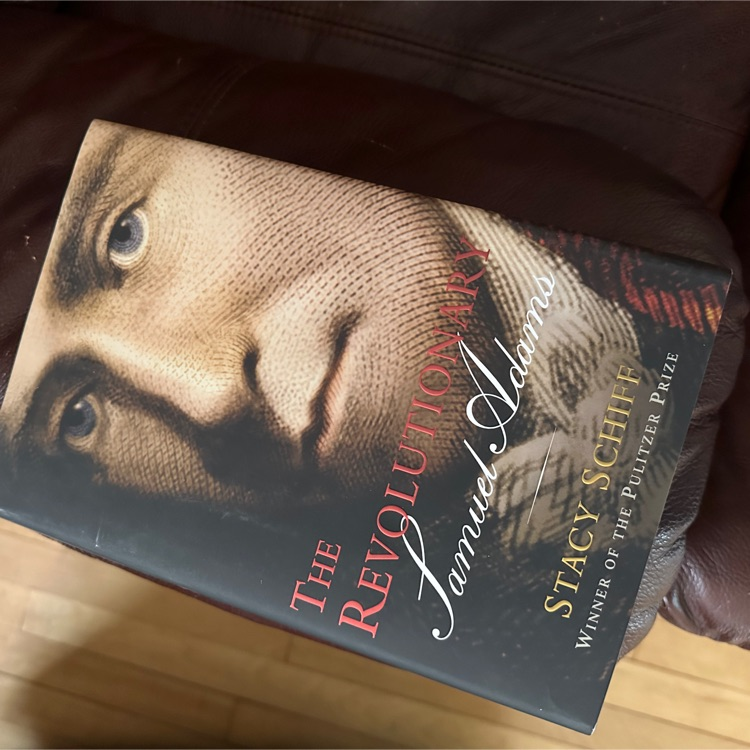 It was great to see Mr. Bousquet back in action today at the Cross Insurance Center for our boys and girls basketball games. Thanks for all you do, Mr. B - the winter season can seem like a long and thankless grind at times. We appreciate you! Go Coyotes!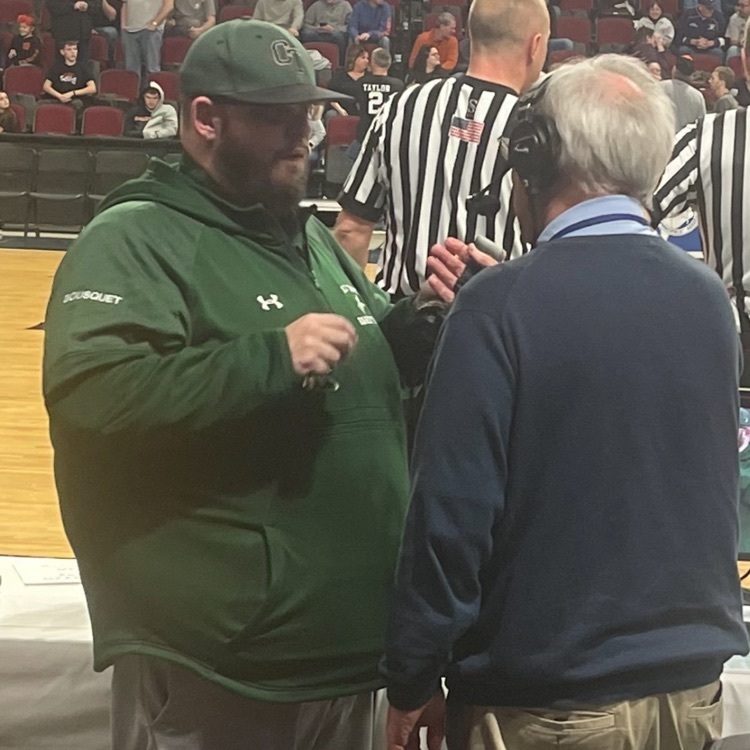 Happy Tuesday Coyote Nation. Yesterday, I texted a few of my staff members to see how they are relaxing and enjoying February break. Here is what I found: Mrs. Parker is visiting relatives in Florida. She is not shoveling snow, but she will when she gets home. (We won't tell her for now) Shhhhh... Mr. Curtis is spending time with his karate dojo. Mr. Ploch is prepping OT Swim for states. Mr. Myers is in New York City with his wife. Ms. Davis is home with Stella, the only dog with her own Instagrrrrr (?) Colonel Szewc is at school, working with cadets on the shooting range. Sgt Peaslee (and Szewc) took a course already this week. Mrs. Culina is working out. Buen Trabajo! Mrs. Woodard is at school prepping for next week. Mr. Simpson and Mr. K are chatting about social studies curriculum. We all have our own unique ways to enjoy time off. How are YOU spending your February vacation? Go Coyotes!