Remember - we are mobile now - download the new RSU34 app and keep informed on district and building level information.... Remember to enable notifications!

Beginning on Monday morning, September 24th - all parent pick up and drop off traffic between the hours of 7am to 8am and 2pm to 3pm - will need to drive to the back of the building. Only bus traffic will be allowed in the front loop from 7am to 8am and 2pm to 3pm. Drop offs or pick ups that happen outside those two hours - may happen in the front of the building.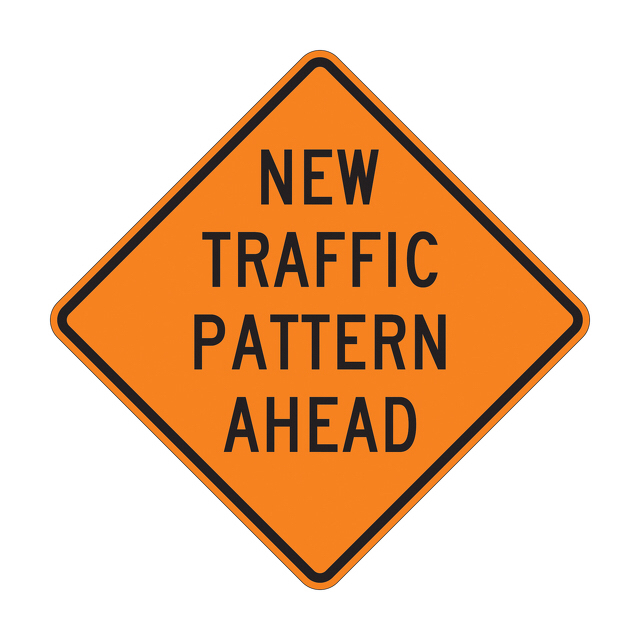 Senior Meet for the OT XC Team this weekend, Boys team finished 8th, top finishers for OT N. Letourneau and A. O'Meara - next meet is the Festival of Champions on Sat. Sept. 29th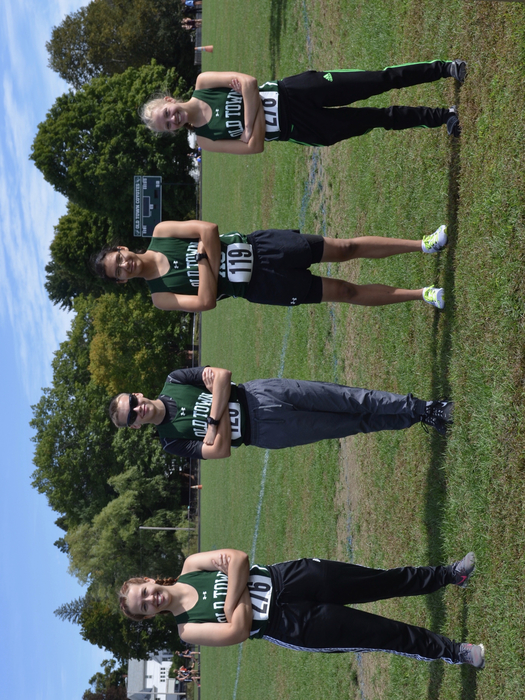 Athletics for Sept 24th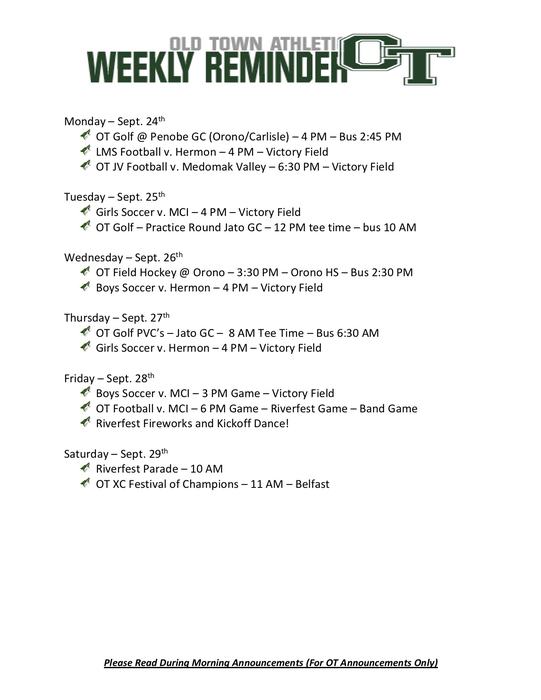 The College Fair at UMaine is Monday, 9/24 from 6:30PM - 8:30PM and Tuesday, 9/25 from 9AM - 11AM. Juniors and seniors who wish to attend the college fair on the 25th need to turn in permission slips by the end of the day Friday 9/21. Lunch is included.

Homecoming Spirit Week!

Practice Update! B Var Soccer Only - 3:30-5 LMS, G Var Soccer Only - 3-5 LMS, Field Hockey no practice - team meeting at 2:45 PM rm 113, Golf no practice, - team picture, Football is as scheduled, XC practice after team pictures, Cheer no practice, team pictures.

OT Field Hockey is canceled today due to weather, the makeup date will be Sept. 17 - 4 PM - Bus 2 PM

Fall pictures for the athletic programs are this week... Remember your forms and payment for your picture day. Schedule is in the weekly athletic schedule or on the webpage!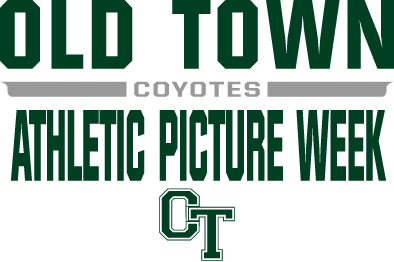 Laptops are ready to go day one for all student who turn in their paperwork and fee. Laptop permission can be done using the standard papers or using our on-line form. Payments by either check or cash will need to be turned into the guidance office. (made out to RSU#34) Paper forms: goo.gl/wPAERL or at the high school, electronic form: goo.gl/icZPbM