Boys basketball - This afternoon's team meeting is postponed.Rm 114 Thursday February 14th at 3:00 pm. Please bring all your basketball uniforms.There will be a meeting, after uniform collection, for all returning (2019-2020) players. We will be finished by 4:00 pm.

No school today, Wednesday Feb. 13th for RSU 34


It's Jazz Night at Leonard Middle School! Opening up is the Old Town HS Jazz Band! Great performances for the OT Jazz Band

OTO hockey Update - Varsity is canceled for Wednesday, rescheduled for Thursday, 2/14 8 PM - OTO JV is canceled, makeup date is TBA!

Semi-Formal Tickets on sale now - Semi will be March 2nd at 7:30 PM

Next meeting is tomorrow, Tuesday 2/12 at 7 AM in rm 107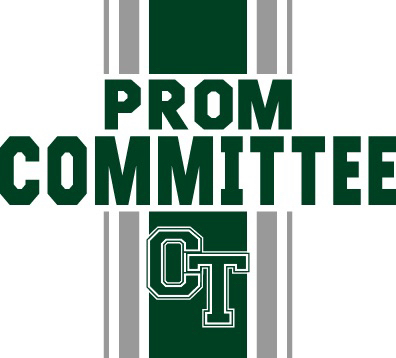 Final scores of the championship weekend are in - Congratulations to the OT Girls Swim team on the 6th place finish at PVC Swim/Dive Meet - state meet is up next for the state qualifiers!

PVC-EMITL Large School Championship Meet today at U. Maine, the boys team finished 3rd behind Hampden and Bangor and the girls team finished 6th in their meet. Audree O'Meara and Benjamin Francis where awarded the girls and boys large school Clerk's Sportsmanship Award.

You are looking at the 4th best Class B team in the state of Maine! Very proud of these girls for the hurtles they overcame and for the team they have become. Congratulations girls, well deserved!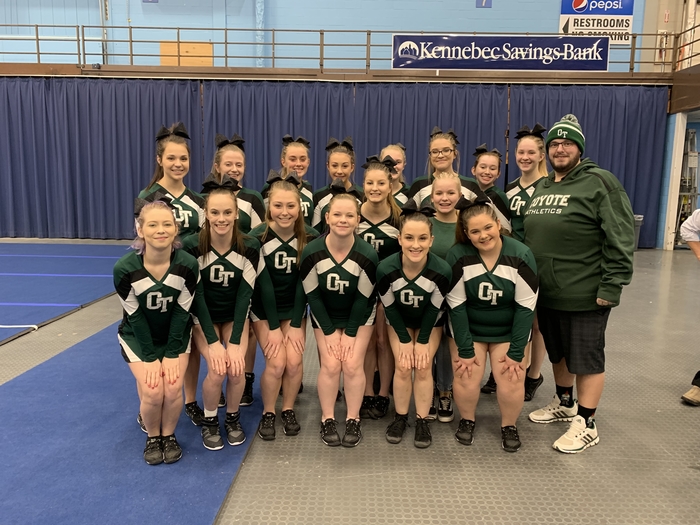 OTO hockey on the road to Brewer at PIA - Varsity with a 6-3 win over the Witches - keeping them undefeated in the league! JV lost 4-1.... next game for varsity home Wednesday v JB

JV Basketball with two solid wins at Brewer today, great way to finish the season! - Girls JV with a 40-34, Boys pulled a buzzer beating win 45-44 win... thank you to the coaches and players on a great year.

Good Luck to the 100's of OTHS Athletes competing in PVC/State Championships and regular season events this weekend!

Congratulations to the OT Boys Swim team on the 5th place finish at PVC Swim/Dive Meet - state meet is up next for the state qualifiers!

JV Basketball in action tonight v. MDI - Ladies lost 18-28 to MDI - Boys lost 52-66 to MDI - JV basketball wraps the season on the road at Brewer - Girls at 11AM/Boys at 12:30 - Bus at 9:30 AM


OT JROTC Range, Meghan H. and Kandice R. practicing for marksmanship competition and qualification! We have the great luxury of hosting a range and a program such as JROTC at OTHS!

Senior Week Continues with Boys Basketball tonight v. The Red Riots - Boys Varsity lost 61-42 - JV with a nail biter come back win 41-40 - thank you to all the seniors in our boys basketball, cheering, and pep band section, You make Coyote nation proud!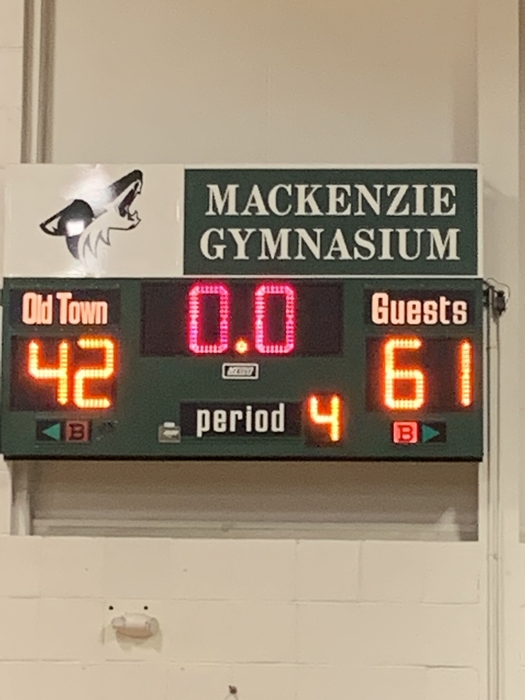 First of three games tonight v. Orono - Unified Basketball took the court for the home opener of the season v. Orono - Team played great but was outscored by the Riots 68-64... Unified on the road to Hermon on Tuesday, 4PM - Bus at 3 PM

OTO hockey on the toad to CH tonight - skating away to a 5-2 victory and moving the OTO hockey team to 12-2 on the season - next game is on the road again to Brewer at PIA on Saturday - 1 PM and JV at 3 PM