OT Swim on the toad down to Belfast - tough swim for the Coyotes - Girls Belfast 54 OT Girls 40, Boys Belfast 53 Boys OT 45 - Senior Meet on Friday v. Bangor, Also this is the "Splash Out" Cancer Awareness Meet for the OT Coyotes...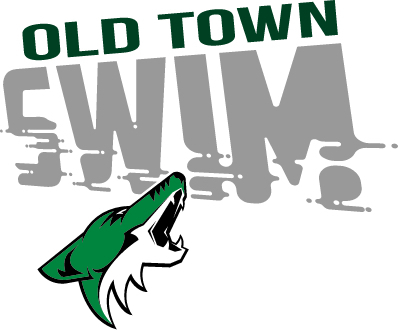 OT Girls BBall on the road at W.A. tonight... Varsity won 67-39, JV won 40-30. Varsity only on Thursday at 6 PM v. MV - Girls are sitting at 3 in heal points currently.

OTO hockey on the road tonight at J.B. - Black Bears continue the winning streak with a 6-3 win over the Crusaders- Next game is Wednesday v. HA - Varsity 7PM JV 9PM

Positive Post - The embodiment of bravery, ambition, and strength! OT Strong is Gabby Strong!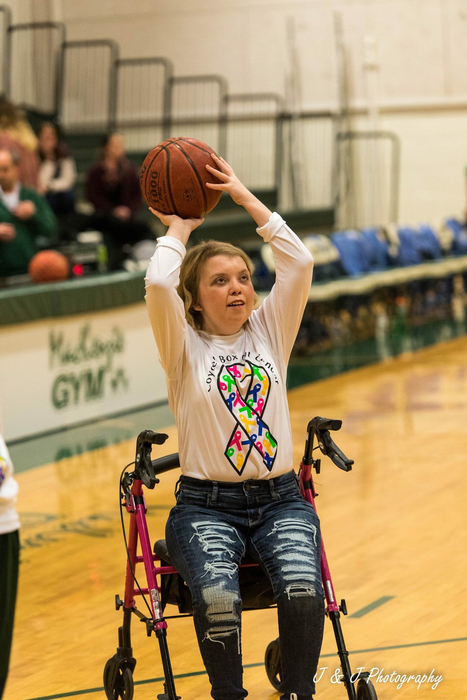 After equipment delays & a short time to build robots, the robotics team competed in its 1st comp this weekend - The Francis/Wilson team placed 5th, Wickett/Pinto/Phillips team placed 14th, Bishop/Letourneau team placed 18th out of 27 robots! Great showing for a short prep time!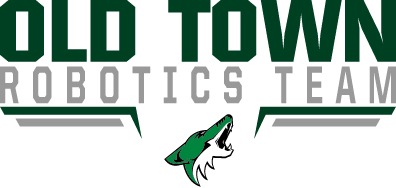 Congrats to the Class of 2019 Athletic Hall of Fame Inductees! Inductee Casey Costigan, Joe Cyr, Jarret Lukas, Debbie Godsoe-Rand & Jake Leithiser, welcome!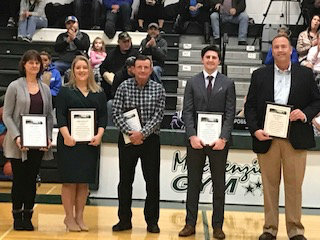 Couple of tough games today for the OT Boys Basketball team v. Hermon - Varsity lost 26-55 to #1 Hermon, JV lost 49-59... Coyotes on the road to W.A. on Wed. 30th

The Girls Indoor Track finished 1st out of 7 teams at U. Maine, while the OT Boys finished 2nd. The boys meet, the 4 x 200 Meter Relay team of T. Dorr, Z. Fostun, E. Veilleux & L. Lin broke a 15 year old record running a time of 1:35.36

Congratulations to the OT Cheer team for finishing 3rd at the Class B North competition today at the Cross Center... This finish qualifies them for state competition on Feb. 9th

OT Swim on the road to JB at the Bangor Y tonight - Girls Swim was close JB Girls 95 - OT Girls 87! Boys Swim ended with JB Boys 50 - OT Boys 97 - Swim team on the road to Belfast on Tuesday - bus 3 PM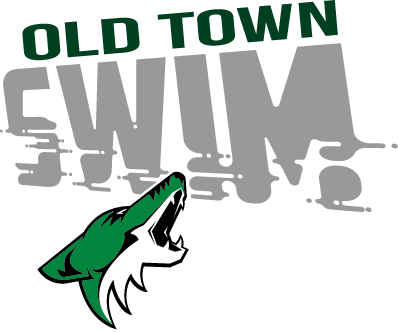 Two class B powerhouse teams went at it tonight as #4 OT hosted #1 Hermon..... OT Girls basketball out lasted the number 1 seed Hermon Hawks 40-37 in a tight, well played game. This win puts OT at number 2 in the heal points! JV girls had a tough game losing 19-31

Because of anticipated icy conditions, OTO morning practices are canceled - sleep in a little boys and girls - you deserve it!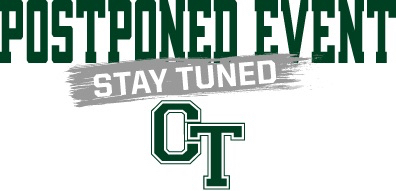 See our Sideline Stores for new design options!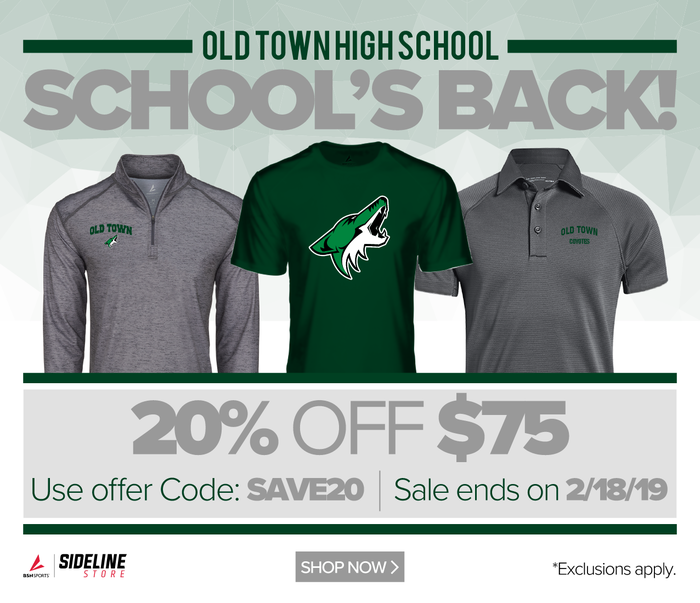 Couple of losses tonight for the OT Basketball Varsity programs v. MDI.... Girls lost 54-49.... Boys lost 68-57... Next games are Girls on Friday v Hermon, Boys Saturday v Hermon (Athletic Hall of Fame Night) - these are also OT Basketballs Cancer Awareness Games!

OTO with another win tonight in Houlton... Team skates away with a 3-0 win... undefeated in the conference continues... JV home on Wednesday v. JB 7 PM - Varsity in action on Monday 28th at JB...

Basketball Games today v. MDI are canceled - Varsity Only on Wed. Jan. 23rd VG 5:00pm/VB 6:30pm - JV B/G is tentatively scheduled for Thursday, JVG 5/JVB 6:30... more info to come on that...

Athletics - Week of Jan. 21st

Significant snow predicted for most of Maine!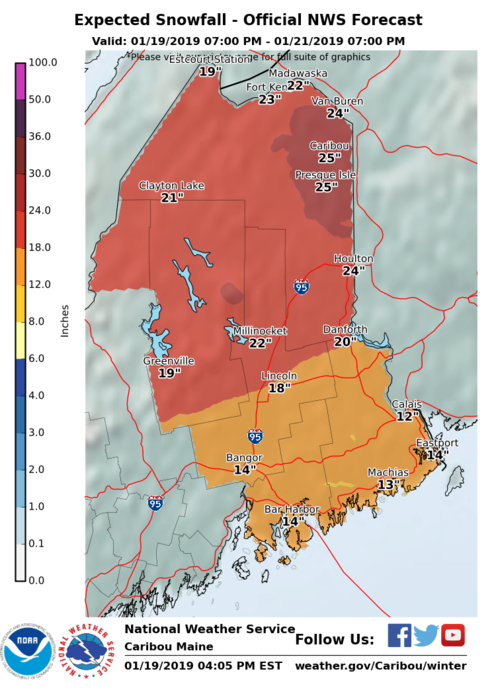 OT Competition Cheer in action at Hermon for the PVC Cheer Comp. OT score went up by a lot and they performed a solid energetic routine!!!! OT finished 3rd and was definitely a crowd favorite!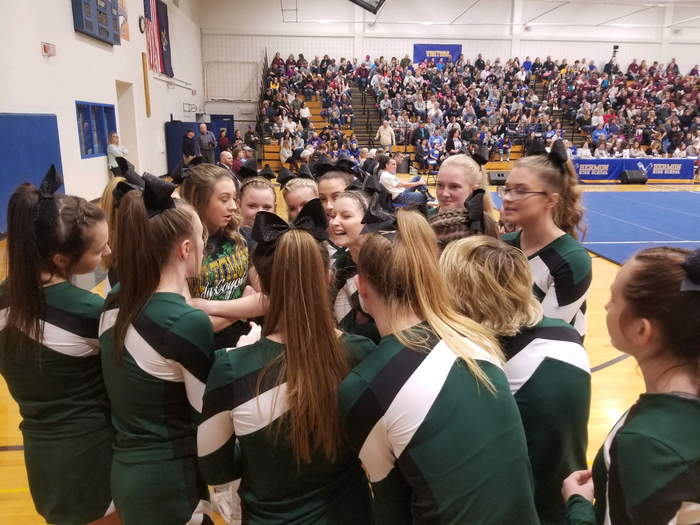 Dear Mom and Dad: Cool it Contributed • January 14, 2019 To the editor: If you are the mother or father of a high school athlete here in Maine, this message is primarily for you. When you attend an athletic event that involves your son or daughter, cheer to your heart's content, enjoy the camaraderie that high school sports offer and have fun. But when it comes to verbally criticizing game officials or coaches, cool it. Make no mistake about it. Your passion is admired, and your support of the hometown team is needed. But so is your self-control. Yelling, screaming and berating the officials humiliates your child, annoys those sitting around you, embarrasses your child's school and is the primary reason Maine has an alarming shortage of high school officials. It's true. According to a recent survey by the National Association of Sports Officials, more than 75 percent of all high school officials say "adult behavior" is the primary reason they quit. And 80 percent of all young officials hang up their stripes after just two years of whistle blowing. Why? They don't need your abuse. Plus, there's a ripple effect. There are more officials over 60 than under 30 in many areas. And as older, experienced officials retire, there aren't enough younger ones to replace them. If there are no officials, there are no games. The shortage of licensed high school officials is severe enough in some areas that athletic events are being postponed or cancelled — especially at the freshmen and junior varsity levels. Research confirms that participation in high school sports and activities instills a sense of pride in school and community, teaches lifelong lessons like the value of teamwork and self-discipline, and facilitates the physical and emotional development of those who participate. So, if the games go away because there aren't enough men and women to officiate them, the loss will be infinitely greater than just an "L" on the scoreboard. It will be putting a dent in your community's future. If you would like to be a part of the solution to the shortage of high school officials, you can sign up to become a licensed official at HighSchoolOfficials.com. Otherwise, adult role models at high school athletic events here in Maine are always welcome. Karissa Niehoff Executive Director National Federation of State High School Associations